After a 2021-22 season in which nearly everything went right, 2022-23 has been quite the opposite. While the Calgary Flames do still hold on to a wild card spot, they simply haven't looked the dominant team they were a season ago.
Related: Flames' Sutter Has Harsh Criticism for Team After Loss to Avs
Of course, there have been plenty of factors as to why this has happened, perhaps the biggest being the loss of the 2021-22 team's top two scorers in Johnny Gaudreau and Matthew Tkachuk. Another issue, however, has been the coaching of Darryl Sutter.
Several have grown frustrated with Sutter for a number of reasons this season, such as his constant negativity when speaking with media, as well as his inability to give young players a real shot in the lineup. His act has grown stale on many fans, and according to earlier reports this season, some of his own team as well. Now, there is talk that a rift may also be growing between himself and his boss, Brad Treliving.
Sutter & Treliving Said to Be on Different Pages
While he did clarify that this is speculation on his behalf, Daily Faceoff's Frank Seravalli said recently that he senses a growing rift between Sutter and Treliving. It is worth noting that, while he did say it was speculation, Seravalli is one of the league's top insiders and isn't known for creating headlines like this without some sort of prior knowledge.
---
Latest News & Highlights
---
Seravalli mentioned that the feeling he has gotten from Sutter, based on his interviews with media throughout the season, is that he has a strong desire to take over the general manager position. This comes as a result of the reigning Jack Adams Award winner constantly complimenting the way other teams rosters are built, while also suggesting numerous times that his own team simply doesn't compare.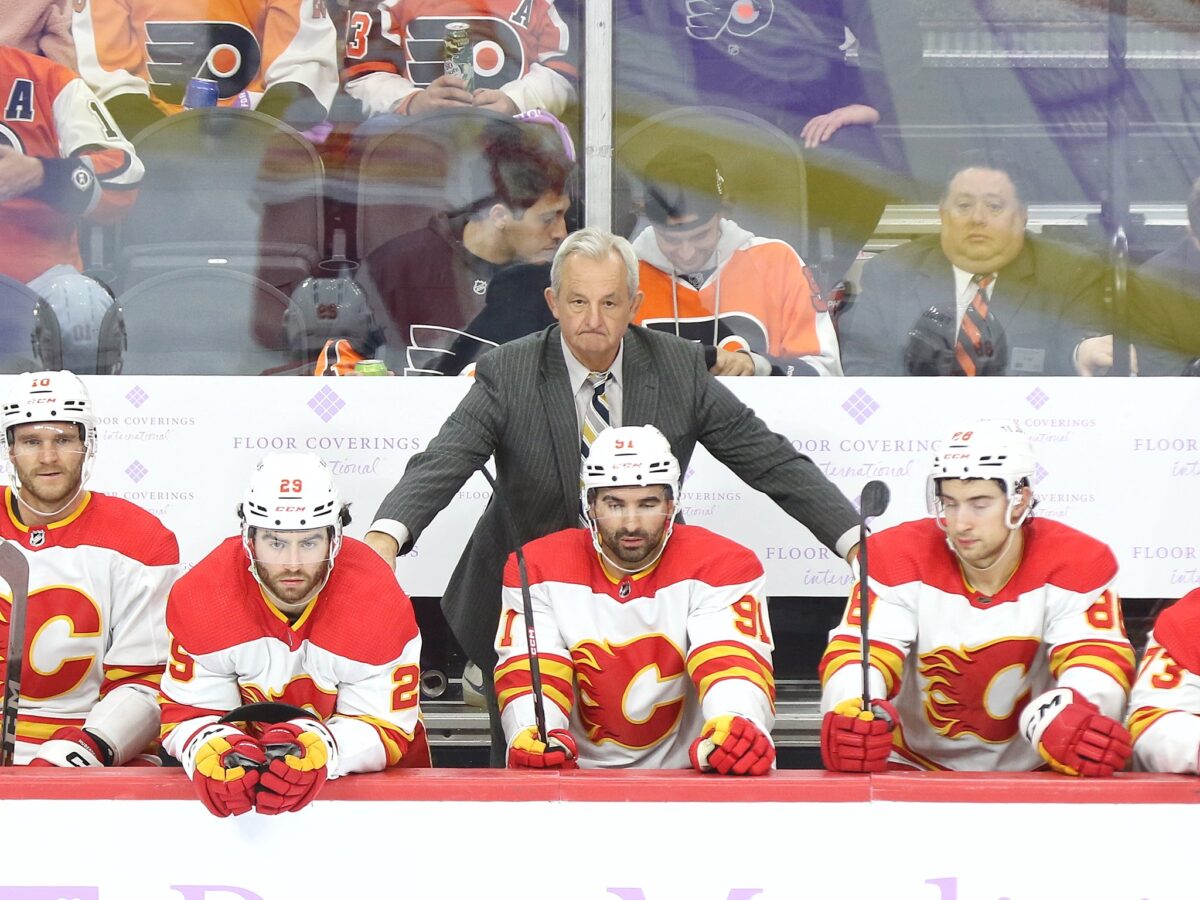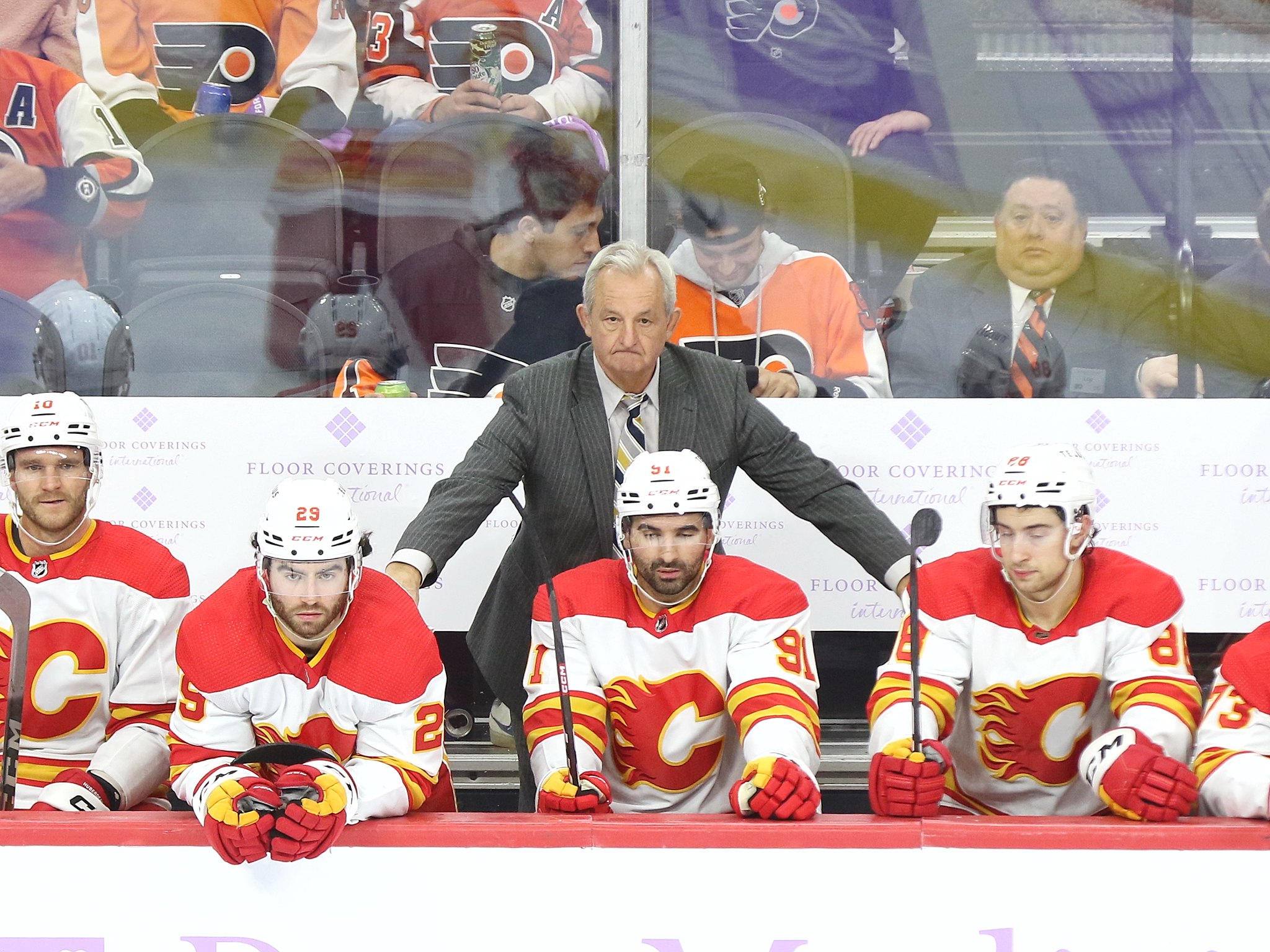 While it seems Seravalli believes the relationship between Sutter and Treliving has gone downhill as a result of Sutter's media quips, this isn't the first time it has been rumored that the current general manager may soon be parting ways with the organization. In fact, just weeks ago, TSN's Salim Valji wrote in a predictions column that Treliving, whose contract is set to expire at season's end, may seek opportunities elsewhere in the NHL community.
Valji also reported that there have been questions surrounding the relationship between Sutter and Treliving, suggesting they have different ideas when it comes to player personnel, which seems to be exactly what Seravalli suggested. As for Sutter potentially taking over the general manager position, Valji said that the bench boss' relationship with team owner Murray Edwards is very tight, and that he has "far more influence on different areas of the organization than most people can imagine."
Later on in his predictions piece, Valji said that if Treliving does indeed walk this summer, Sutter may not officially be named the team's general manager, but would have the final say in each and every decision the organization makes in terms of player personnel. Essentially, what he is saying here is that, even if someone else holds the general manager title, Sutter would still be the man in charge.
Flames Have Better Options Available
If these speculations from Seravalli and Valji prove to be true, this could turn into an ugly position for the Flames. While there is no denying Sutter's hockey knowledge, the game is constantly evolving, and his personnel decisions throughout the 2022-23 campaign have suggested he has not.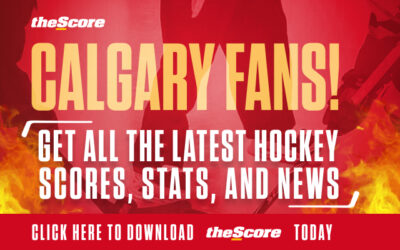 For the entirety of the season, Sutter has continued to go with bigger, slower veteran forwards in his lineup, rather than make the way for younger, smaller skilled players, such as Matthew Phillips and Jakob Pelletier. On top of that, his clear favoritism for veterans would make it tough for a number of other prospects, such as Connor Zary and Dustin Wolf, to find their way into the lineup.
As for Treliving, some will suggest it is time the two go their separate ways. Since being hired back in 2014, he has built some very talented rosters that have had great regular-season success, but seem to struggle come the playoffs. It is quite the turn of events given that many were deeming this past summer as "The Summer of Brad," thanks to his acquisitions of Jonathan Huberdeau and Nazem Kadri, but that perspective has quickly shifted.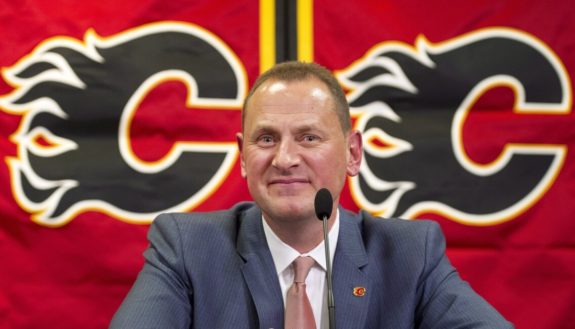 Regardless of personal opinion on Treliving's body of work in Calgary, he would have no problem finding employment elsewhere if he did choose to walk. If that situation occurs, it may very well be Sutter that assumes the position of general manager, whether handed the official title or not.
---
---
Colton Pankiw is a former Jr. A hockey player who now provides his knowledge of the game through writing. He's been a very active and reliable source for nearly two years at The Hockey Writers. He is a credentialed writer for the Calgary Flames but also does features on other teams throughout the league. Other writing contributions include: Yahoo Sports, Las Vegas Chronicle, Oil On Whyte, and Markerzone.com. Colton is also a co-host of both Oilers Overtime and Flames Faceoff podcasts. Any interview requests or content info can be made through him on Twitter. Take a look at his work here.