One of the things that stood out to me about hockey when I was younger was the "Three Stars of the Game" after each game. It was, different, like everything in hockey was to me when learning the game. It was reminiscent of the "Hero & Goat" caricatures by the late, great Bill Gallo that I read in the NY Daily News after playoff games involving professional teams in New York.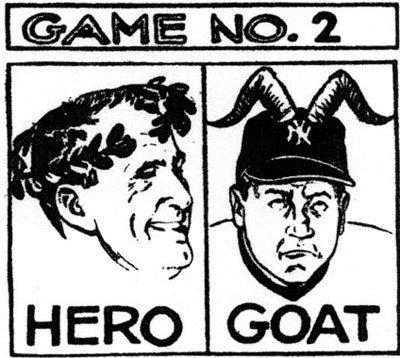 Needless to say it was a bit surreal being able to one day actually vote for the three stars of a game occasionally while covering New Jersey Devils games. The 2016 Stanley Cup Final is now underway between the Pittsburgh Penguins and the San Jose Sharks, and for the duration of the series in this space we will take a look at who we thought were the three stars of each game.
#3) Brent Burns, San Jose: 2 assists
Burns had a rocky start to Game 1, and even missed a few shifts in the opening period. But he rebounded, as did the entire Sharks team in the second period, and was a key part of both of his squad's goals; despite the missed time he still led San Jose in ice-time with 24:07. Unfortunately for him, and his mates, he was a crucial part of the Penguins' winning goal when he lost his stick and Kris Letang was able to make a pass through him to the slot. The two points give the shaggy-haired Burns a total of 22 this postseason, which is the most by a defenseman in the playoffs since 1994 (Brian Leetch).
Most PTS by d-man in a playoff year, since 1986:
34: Leetch (1994)
31: MacInnis (1989)
25: Bourque (1991)
23: Murphy (1991)
22: Burns (2016)

— NHL Public Relations (@PR_NHL) May 31, 2016
Brent Burns (0-2—2) has 22 points this postseason, the most by a d-man since Brian Leetch in 1994 (11-23—34 w/ NYR) pic.twitter.com/l7VwiRKV9v

— NHL Public Relations (@PR_NHL) May 31, 2016
#2) Sidney Crosby, Pittsburgh: assist
One of the game's marquee players was the best player in Game 1 of his third Stanley Cup Final, and although Crosby only had one point he could have had many more if Martin Jones hadn't played a spectacular game in net for San Jose. He had four of his team's 41 shots on goal in the game, and won 56% of his draws, so it was just another day at the the office for no. 87. The Sharks players looked a step behind Crosby all night — they haven't faced a team as fast as Pittsburgh this postseason, and it showed — and if that trend continues he could make this a shorter series than we are all anticipating. Look at the two passes he made in the videos below. Yowsaa.
Shaking off the nerves. #StanleyCup pic.twitter.com/hTAJZ4EYmN

— NHL (@NHL) May 31, 2016
https://twitter.com/myregularface/status/737474343094083584
https://twitter.com/myregularface/status/737445894602264577
#1) Nick Bonino, Pittsburgh: GWG
This is becoming old habit for Bonino, scoring goals in big games for Pittsburgh that is. Not only did he score the winning goal with 2:32 left in the third period, but he blocked a game-high six shots and had a game-high six shots on goal. All qualities that also led to him being selected as my first star, despite the fact that he almost killed his own goalie when he pushed an opposing player into Matt Murray in the third period. His other GWG this postseason was a biggie too — the series clinching goal that eliminated the Washington Capitals in six games.
The game-winning goal has been scored in the last five minutes of regulation or later in each #StanleyCup Final series opener since 2011.

— NHL Public Relations (@PR_NHL) May 31, 2016
Nick Bonino scored his 2nd GWG of the postseason (5th of his career) after going without any during the 2015-16 regular-season. #StanleyCup

— NHL Public Relations (@PR_NHL) May 31, 2016
Obstacle 1: Paul Martin
Obstacle 2: Hockey stick on the ice
Obstacle 3: Martin Jones
Result: BONINO GOAL! pic.twitter.com/LRWOPSzKhb

— Pittsburgh Penguins (@penguins) May 31, 2016
3-Stars Standings:
Joe Pavelski (SJ): 17
Brian Elliott (StL): 11
Nikita Kucherov (TB): 9
Braden Holtby (Wash): 8
Victor Hedman (TB): 8
Troy Brouwer (StL): 8
Tyler Johnson (TB): 8
Sidney Crosby (Pitt): 8
Phil Kessel (Pitt): 7
Matt Murray (Pitt): 7
Andrei Vasilevskiy (TB): 7
Nick Bonino (Pitt): 7
David Backes (StL): 6
Martin Jones (SJ): 6
Michal Neuvirth (Phil): 5
John Tavares (NYI): 5
Pekka Rinne (Nash): 5
Patric Hornqvist (Pitt): 5
Ben Bishop (TB): 5
Carl Hagelin (Pitt): 5
Joel Ward (SJ): 5
Logan Couture (SJ): 5
Alex Ovechkin (Wash): 4
Kris Letang (Pitt): 4
Brent Burns (SJ): 4