It's the most, wonderful time, of the yearrrrrrrr! Who doesn't love playoff hockey right? This is what we wait all season for, this is why most of us became fans of the game, as the postseason captivates us year after year after year. My personal favorite part is the dying minutes of a one-goal game when everything is a scramble, bodies are diving everywhere, pucks are zipping around the zone and the intensity is as high as can be. Until we get to overtime that is, when it become full-on, tighten your butt cheeks, gasp and cringe with every shot end-to-end action (WITH NO COMMERCIALS!!).
Who will hoist the 2016 Stanley Cup?
http://gty.im/102150491
With the team I cover out of the playoffs (again), I relish the opportunity to write a little out of character and enjoy the playoffs as a fan of the game, and pick my three stars of each night like our friends over at Yahoo!/Puck Daddy blog do throughout the season. You can find player standings at the bottom of each  post with three points for being the no. 1 star, two for no. 2 and one for no. 3 and on some nights we'll have an honorable mention.
April 25, 2016
#3) Alex Pietrangelo, St. Louis: 4 blocked shots, 2 hits
Yeah, yeah, he didn't have any points, but it ain't always all about the points. It's the little things, the intangibles. Like keeping Kane and Panarin pointless and a combined minus-4 in a Game 7. Or leading all Blues and anyone not named Duncan Keith in a Game 7 in ice-time, logging 28:44. Or blocking a Kane shot with 2:40 left in the third period while leading by a goal. Or having your head up and being able to clear a puck out of the crease after it rang off both goalposts.
Alex Pietrangelo, our left post, and right post. https://t.co/YyoGhODXs4

— Michael Timmermann (@Mtimmz9) April 26, 2016
Pietrangelo cleared it from behind Elliot after the double pipe, thanks @NBCSN pic.twitter.com/daw8L4byZq

— CJ Fogler 6'7" IQ 269 #BlackLivesMatter (@cjzero) April 26, 2016
#2) Pekka Rinne, Nashville: 26 saves/27 shots, Win
The best goalie in Predators history was the no. 1 reason why they were able to force a Game 7 on Wednesday night back in Anaheim. Rinne stopped 26 Ducks shots, only surrendering a late 2nd period (19:46) PPG on a strange play that saw the puck slip through him like Luongo on the Tavares tying goal a night earlier. But when the stakes were the highest – in a one-goal game late in the third period – it was Rinne who stoned Corey Perry on a grade-A scoring chance in close that solidified Nashville's win and assured the Preds will be playing in the franchise's first ever Game 7.
Pekka Rinne (@PredsNHL) improved to 17-6-2 in his last 26 appearances dating to Feb. 18 (reg. season and playoffs). pic.twitter.com/OgIg6UvQwQ

— NHL Public Relations (@PR_NHL) April 26, 2016
https://twitter.com/myregularface/status/724787541443006465
#1) Troy Brouwer, St. Louis: Game-Winning/Series-Clinching Goal
I guess that trade for TJ Oshie was worth it now for the Blues? First series win since 2012. First Game 7 win since 1999. Brouwer only had two points in the series, including his assist in Game 6, but his goal was the most important goal of the series, as it eliminated the defending champion Blackhawks and assured us all that the winner of the Stanley Cup will not be Chicago or Los Angeles for the first time since 2011. For Brouwer, who was on the 2010 Chicago Cup team, it must feel extra sweet to KO a team that traded you.
There WILL be a new #StanleyCup Champion.

— NHL (@NHL) April 26, 2016
https://twitter.com/myregularface/status/724793357436866560
Honorable Mention) Left Goalpost, Right Goalpost
Just because….
Both posts…insane. pic.twitter.com/Y6HiL8CAP6

— Pete Blackburn (@PeteBlackburn) April 26, 2016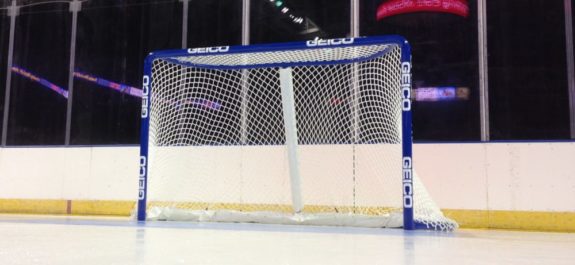 3-Stars Standings:
Joe Pavelski (SJ): 5
Brian Elliott (StL): 5
Michal Neuvirth (Phil): 5
John Tavares (NYI): 5
Braden Holtby (Wash): 5
Nikita Kucherov (TB): 4
Tyler Johnson (TB): 3
Thomas Hickey (NYI): 3
Alex Ovechkin (Wash): 3
Antti Niemi (Dal): 3
Evgeni Malkin (Pitt): 3
Artemi Panarin (Chi): 3
Troy Brouwer (StL): 3
Patric Hornqvist (Pitt): 2
Roberto Luongo (Fla): 2
Tanner Pearson (LA): 2
Frederik Andersen (Ana): 2
Ben Bishop (TB): 2
Mikko Koivu (Minn): 2
Sami Vatanen (Ana): 2
Pekka Rinne (Nash): 2
Dan Rice is in his 9th year of reporting for THW & has covered NJ Devils home games for 15+ years at various websites. He began his journey working for legendary broadcaster/writer Stan Fischler from 2002-04 & completed an internship at the ECHL; he also has been writing features for the NWHL (nwhl.zone) website since 2016.