The Tampa Bay Lightning were eliminated by the Toronto Maple Leafs in six games, in what was a hard fought first-round series between two familiar foes. Now the Leafs and the Lightning head in opposite directions, unchartered territory if you will, as Tampa's streak of three consecutive Stanley Cup Finals is over.
---
---
Expect to see a number of changes to the Lightning's roster heading into the 2023-24 season as general manager (GM) Julien BriseBois will be very active this offseason trying to navigate his team being in tough against the salary cap. There's plenty of holes to fill and a number of free agents who aren't expected to return. Here's three Lightning I wouldn't expect to be back in Tampa Bay next season:
Corey Perry
To me, this could be it for the veteran pest Corey Perry, at least in Tampa as the team needs to rejig their fourth line. Perry managed to record five points in six playoff games against the Maple Leafs, however it was clear at times he's lost a step and his age and playing style are starting to catch up with him after close to 1500 total NHL games.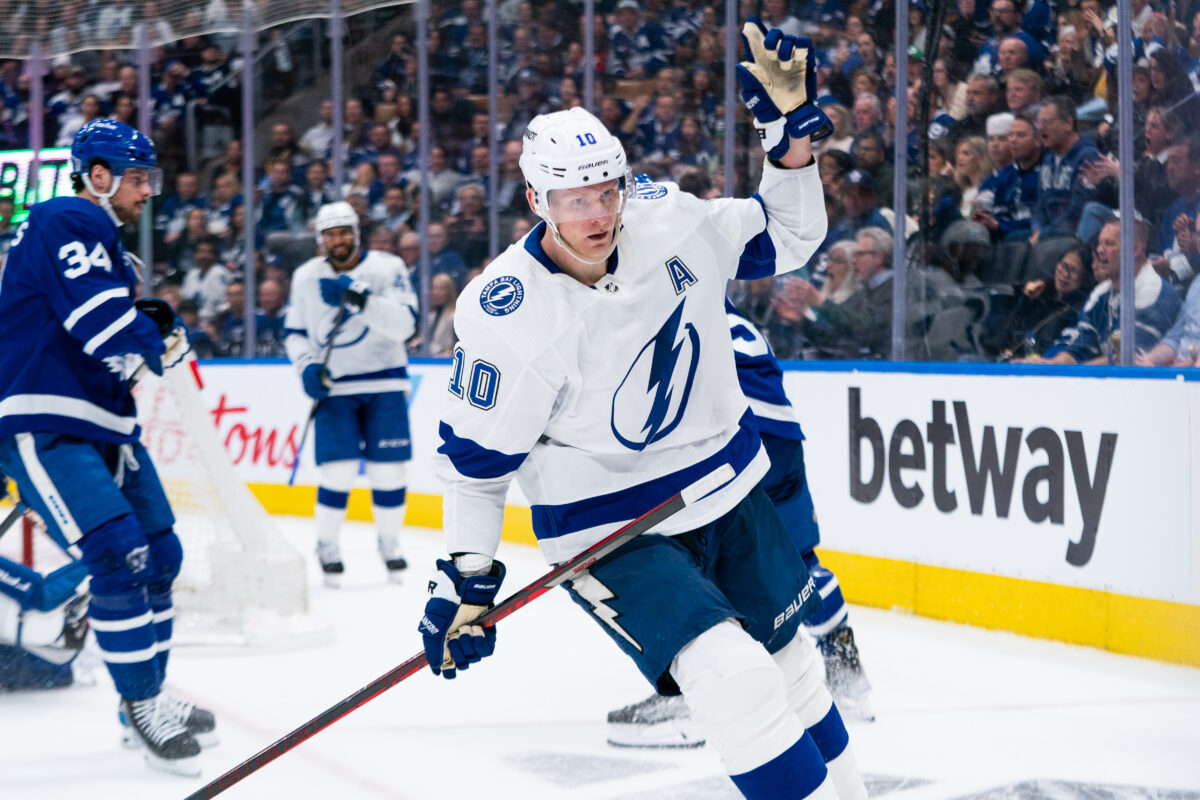 Perry turns 38 years old in May and heads into the summer as an unrestricted free agent. Given he's a cheap veteran, there's a small chance the two sides work something out, but that seems very unlikely to me at this point as the Lightning need to shake things up.
If Perry decides to continue his career, there's going to be a number of Stanley Cup contenders who get his sense of interest this summer. I wouldn't expect to see the veteran forward sign with anyone else but a contending team, and it also wouldn't hurt if it was in a warm climate as he's spent the majority of his career between Anaheim, California and Tampa Bay. If I was to guess, my vote would be Perry hangs up the skates.
Brian Elliott
Speaking of veterans, goaltender Brian Elliott is someone who came into Tampa Bay and produced, however I would not expect to see the team re-sign the 38-year-old.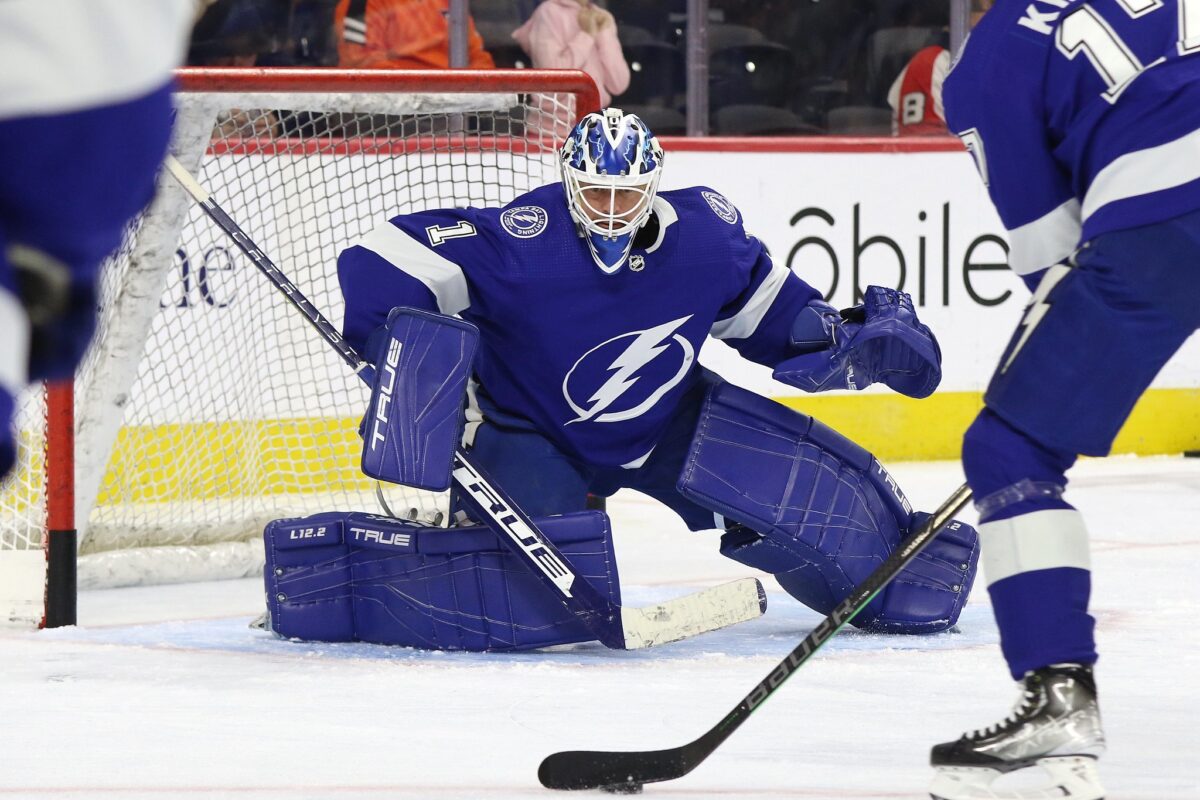 Elliott appeared in 22 games for the Lightning in 2022-23, posting a dismal 3.40 goals against average and a .891 save percentage. His numbers slipped from his first season in Tampa and personally I see BriseBois moving onto other options for the backup role next season.
Related: Dear Tampa Bay Lightning, Thank You for the Past 30 Years
---
Latest News & Highlights
---
Tampa Bay would be better off to find a younger, more reliable backup who can push starter Andrei Vasilevskiy. Not necessarily someone who will be a 1-B starter, but someone who can play upwards of 30-35 games and save Vasilevskiy for the Stanley Cup Playoffs. It's no secret the netminder looked tired at times versus the Maple Leafs and he wasn't himself throughout the entire series. Next season keeping the Lightning's number one goalie fresh should be a top priority and it starts by finding a more productive and capable partner for the tandem.
Ross Colton
This one may surprise some people but all signs are pointing to the Lightning trading away Ross Colton this summer. The 26-year-old is a pending restricted free agent who is looking for a new contract after making $1.12 million against the cap in 2022-23.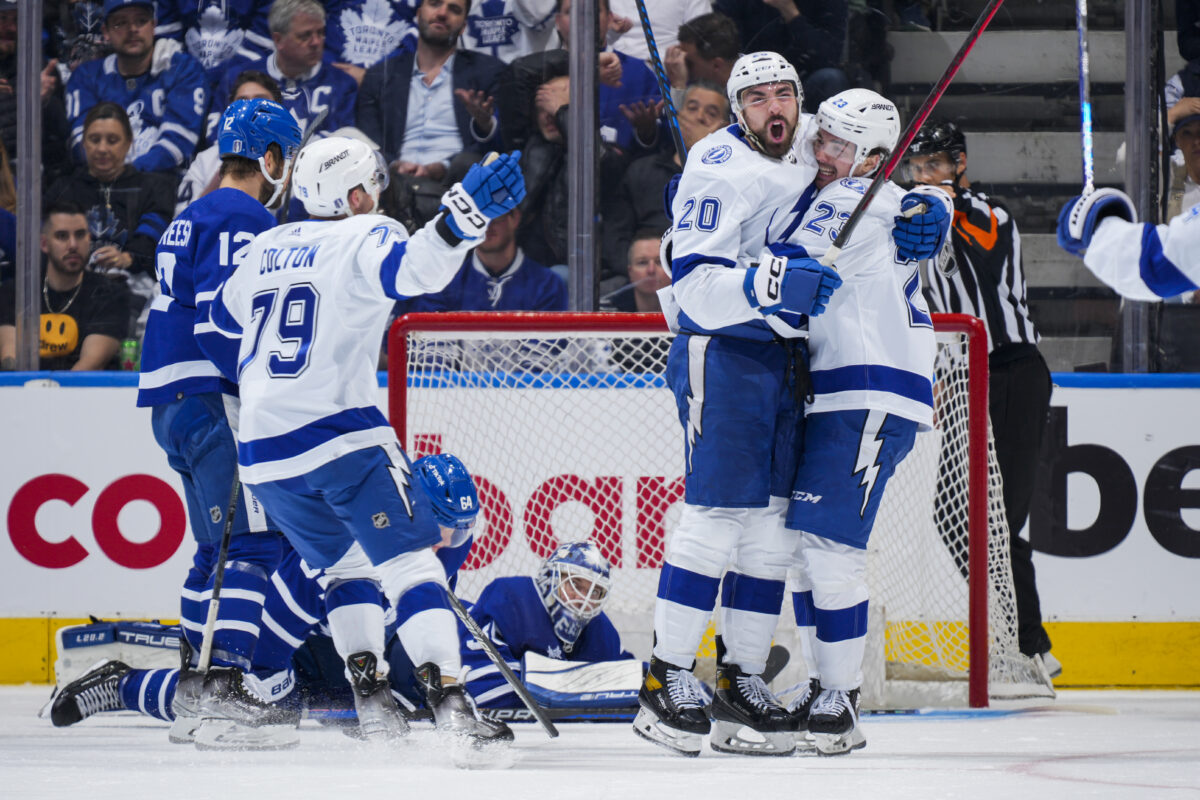 Colton was named a prime trade candidate by hockey insider Frank Seravalli and rightfully so. The Lightning only have a projected $2.4 million in cap space to work with this summer and considering the massive package the team traded away to acquire Tanner Jeannot, another pending restricted free agent, it's very likely they prioritize him over Colton this summer. Personally, I'm not sure that's the wisest of moves.
Colton is finding his own in Tampa Bay and produced 32 points in 81 regular season games and another four points in six playoff games. He has a chance to be an impact top-six forward and if he's given more ice-time on another team next season, look for his numbers to skyrocket. I would expect to see BriseBois move the forward at the NHL Entry Draft to try and recoup some of the slew of draft picks who were sent to the Nashville Predators for Jeannot.
The Lightning are going to look much different in 2023-24. With a number of aging pending free agents, and salary cap issues, change is inevitable. Lightning fans remain hopeful BriseBois will continue to do what's best for the franchise, not only for the immediate future but also to sustain more long-term success.