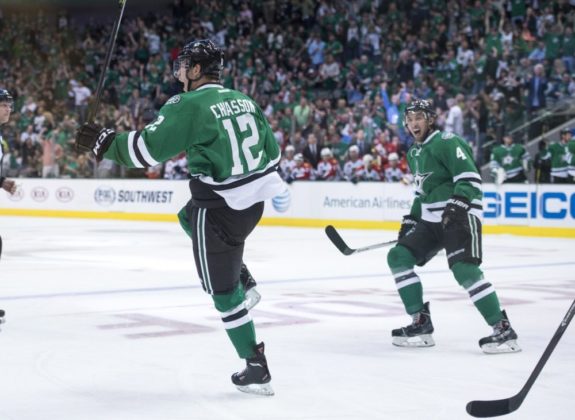 And so it begins…
Free agency has come upon the NHL once more, that time where fans hope their team is on Santa Agent's "nice" list – ignoring the fact that the amazing signing of today can all too quickly become tomorrow's big, fat lump of coal.
But, moving on to an entirely different metaphor, hope springs eternal – even for Senators fans – and so here's my early take. Welcome to:
3 Things… These Free Agents Are Anything But! Edition
This Maverick's Going to Dallas…
Jason Spezza is finally moved (much to my nephew's chagrin), and the destination is the Stars. After being supplanted in minutes played by Kyle Turris in Ottawa, he'll get to be the number one two option in Dallas, where the key guy down the middle is Seguin.
Spezza is a centre who thrives in the offensive zone, posting solid possession numbers based on mostly starting play in enemy territory. And he was the key offensive generator for the Sens. Now he'll be playing in a situation where the other team will likely be putting their best options out against the Benn-Seguin-Nichushkin line, leaving Spezza with more opportunities to dominate the play, as he can. I'm liking him as a 80+ point player next season, and the Stars are becoming yet another dangerous Central Division team.
In return, the Senators are getting three players, one of whom looked pretty good as a rookie, though he had problems with consistency and illness.  Alex Chiasson, a second round pick of the Stars in 2009, is 6'4″/205 lbs, and in spite of the illness, inconsistency, and fourth line minutes, was able to score 13 goals and 35 points in 79 games.  Of the pieces coming back, this is the guy most likely to make or break the trade from Ottawa's perspective.  He should develop into at least a second line power forward – his upside is a better Erik Cole.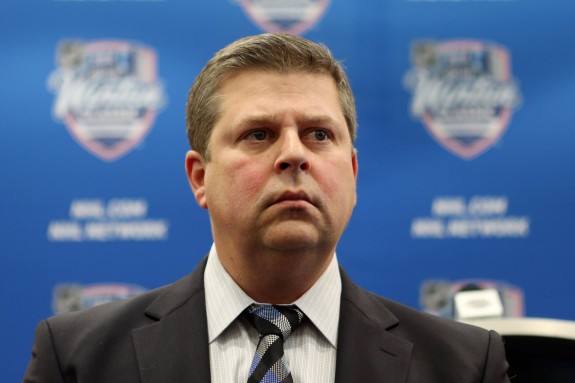 Toronto Maples Losing Their Leafs…
The day is young, but already Toronto has lost Dave Bolland and Mason Raymond to free agency.
Raymond, the bargain signing for the Leafs last fall who went on to rack up 19 goals after signing out of training camp for $1,000,000, is now a Calgary Flame, while Bolland, acquired from Chicago a year ago in exchange for three mid-round draft picks, was signed by Florida. Bolland missed most of the season due to injuries.
Toronto had tried to sign the local product to a new contract, but where the Leafs were prepared to pay between $4 and $4.5 million per year on shorter term contract, but Bolland was looking for around $5 million per year over seven years. He ended up signing a 5 year/$27.5 million deal with the Panthers.
For years, Toronto seemed to have an advantage on every other team as THE place to go. Even after the salary cap ended the 'spend like a drunken sailor' era, there was still the combination of the Maple Leaf mystique and the fact so many NHLers came from the Toronto and suburban areas.
But that might be changing. Part of the problem seems to be Randy Carlyle. Never known as 'Mr Sunshine', his approach seems to have quickly worn out it's welcome at the ACC – at least amongst the players. Management, though, loves him, and is working under the assumption he's simply in need of an assistant capable of being good cop to his bad. But with the way the season finished, his retention isn't likely to kindle excitement in the collective breasts of the roster.
Another problem is the market itself. Toronto has some rabid fans – mostly metaphorical, but, it would seem, too many literal. While players in the past have basically been booed out of the city, only to see their careers magically resurrected elsewhere – sometimes with a Cup or two thrown in – the advent of social media has made it much worse. And when Leafs "fans" (otherwise known as vicious morons without the intellectual capacity of an earthworm) went after James Reimer's wife during the season because of his play (back to Carlyle's player handling 'skills'…), it might have been the tipping point for some players. Why put up with that, when other organizations can provide an equal or better chance at accomplishing something – anything – during the season.
Toronto isn't about to find itself unable to sign players. They did sign Stephane Robidas, but paid a lot in term and cash for a 37 year-old defenceman. This is a team which may find itself having to work harder – and pay more than it has previously – to attract the players it wants.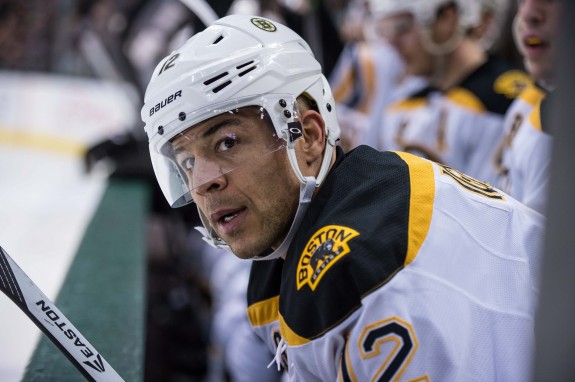 Jarome if you want to…
Jarome Iginla has landed in Denver. Having scored 30 goals last year, he was out of Boston's range due to the Bruins' bonus costs from last year being counted against this season's cap. After being targeted by a number of teams, including Vancouver, which was pushing hard, Iginla settled on Colorado.
Iginla is no doubt an older player who cannot be counted on for production the way he was a few years ago. But he's also a player who's demonstrated you can count on him for 30 goals per season, making a major contribution on the power play (on the ice over 50% of the time Boston had the man advantage) and provide leadership to a young Colorado team.
This compensates for the boneheaded Parenteau – Briere deal the Avalanche made previously.