Montreal Canadiens general manager Marc Bergevin may have lost the handle on the whole Josh Gorges situation, but he ended up winning big on the first day of free agency.
Ignoring the Gorges trade to Buffalo (for a second-round pick in 2016) for the moment, the Habs quietly addressed all their needs early on July 1. With the previous day's acquisition of a top-six winger in P.A. Parenteau (and the unloading of bottom-six forward Daniel Briere), the Habs came out way ahead. They made a return to the Eastern Conference Final next season maybe not likely, but certainly possible.
Habs Win the Secak Sweepstakes
If the one misstep the team made was going small by acquiring 176-pound right winger Jiri Sekac, it says a lot about just how great of a day it was for the Habs and their fans overall. At 6'0", he's not even all that undersized.
Sekac, who just turned 22 and scored 28 points in 47 games as the second-leading scorer for Prague Lev of the Kontinental Hockey League last season, had been on many teams' radars. The Habs, evidently flying under each, not only snatched him up, but upgraded at almost every position, save for in net, where they obviously don't need one after Carey Price's Vezina Trophy-caliber season.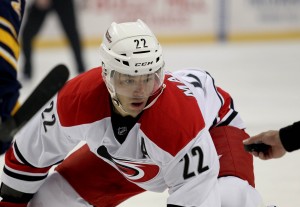 Malhotra Replaces Briere
In addition to Sekac up front, they signed Manny Malhotra, a cost-effective and big (6'2", 220 pounds) fourth-line center to replace Briere, who was both expensive at $4 million per year and small (5'10", 181 pounds). Malhotra was second in the league in faceoffs last year with a 59.4% success rate (Briere was only 48.9%).
On defense, in addition to re-signing Mike Weaver to a one-year, $1.75-million deal, they got Tom Gilbert, again on the cheap, at just $2.8 million per year for two seasons. Gilbert will be a good option for head coach Michel Therrien on the second power-play unit after scoring 28 points with the Florida Panthers last season. In any case, the days of Francis Bouillon and his single power-play assist (over the last three seasons) manning the point with the man advantage are over. He, according to La Presse writer Richard Labbe, won't be back.
Also just now confirmed: #Habs and F.Bouillon could not reach an agreement. Becomes UFA.

— Richard Labbé (@Richardlabbe) July 1, 2014
Really, it was in part the moves Montreal didn't make that made the day a huge success as well. For example, captain Brian Gionta was allowed to leave and sign a three-year, $12.75-million deal with the Buffalo Sabres.
While he did take a pay cut from the $5 million he had been making for the past five years, Gionta could no longer contribute as a top-six forward in Montreal. As a result, the Habs wisely moved on, with the acquisition of Parenteau (and perhaps even that of Sekac) rendering him obsolete.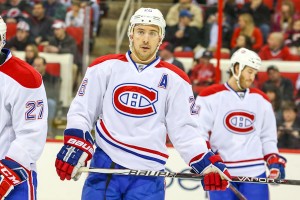 Justifying the Gorges Trade
Even the Gorges disaster to a certain extent was inevitable. Ideally, Gorges would have been able to stay, but after Andrei Markov got resigned it became a numbers game, both in terms of available spots for defensemen and room under the salary cap. Gorges, making $3.9 million per year until 2018, became the odd man out.
The situation could have been handled better—no player with a no-trade clause should ever be made out to be a bad guy for refusing a trade, especially not one who didn't even ask for one in the first place. But Gorges had to go, especially with the ever-pressing need to give Nathan Beaulieu and Jarred Tinordi more ice time.
Once Markov put his name on the dotted line for three more years in Montreal, the Habs had five defensemen signed with the big-league team—all left-handed shots. Now, with Gorges traded, Weaver and Gilbert signed (and P.K. Subban soon to follow in all likelihood), the Habs have four lefties and three on the right side.
In the end, the Habs got younger, bigger, and, most importantly, better. With just under $53 million committed to 20 players (not including the Sekac), according to capgeek.com, the Habs all of a sudden have a lot of room to sign Subban…and maybe even someone else.
If, on the other hand, Bergevin is done, in a way it's for the best. He would have a hard time topping his performance on the first day of free agency.