The St. Louis Blues just became a little more terrifying.
After making 10 selections in the 2014 NHL Draft, the Blues added two centers to the NHL lineup on Tuesday. Jori Lehtera, the Blues' third-round pick, 65th overall, in 2008, was inked to a two-year, $5.5 million deal early in the day. The Blues then made its biggest free-agent splash since signing Paul Kariya in 2007, bringing in center and former Colorado Avalanche leader Paul Stastny with a four-year, $28 million contract.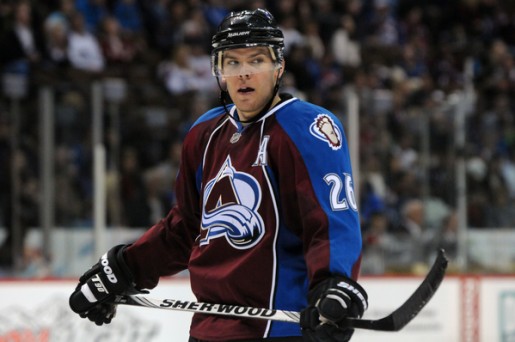 "Colorado was great to deal with but we just could not match up on a deal," Stastny's agent, Matt Keator, told the St. Louis Post-Dispatch. "As we went through the UFA process and Paul looked beyond Colorado, the Blues became the best option.
"Paul took less money and years to sign with St. Louis because it is his hometown and the team is a (Stanley) Cup contender."
Last season, Stastny compiled 25 goals and 60 points in 71 games for the Central Division champion Avalanche. His best season came in 2009-10 when he led 59 assists and 79 points.
Stastny: "Sometimes you just have to listen to your gut. I'm happy with my decision and I have no regrets about it." #stlblues

— St. Louis Blues (@StLouisBlues) July 1, 2014
Lehtera, a native of Helsinki, Finland, has played the last four seasons in the KHL. In 2013-14, he posted a team-leading 32 assists and 44 points in 48 games for Novosibirsk Sibir. He has been the focus of annoyance for Blues fans, as he continually signed deals to stay in Russia and not join the NHL team that drafted him. It seems that 2014-15 will be a different chapter in the book of Lehtera.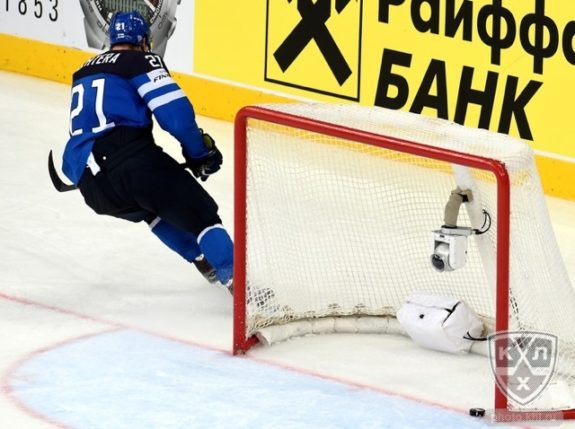 A more dynamic offense
These moves thrust the Blues into a more-tantalizing offense that is sure to create headaches for opposing teams. After all, the Blues may have just needed one guy to match the insatiable offenses of the Central Division.
[See related: What That "One Guy" Can Do for the Blues]
Here's a glimpse into the Blues' forward lines for the open of the 2014-15 season:
Alexander Steen – Paul Stastny – David Backes
*Jaden Schwartz – Jori Lehtera – Vladimir Tarasenko
Patrik Berglund – *Vladimir Sobotka – T.J. Oshie
Joakim Lindstrom – Maxim Lapierre – Ryan Reaves
Extras: Dmitrij Jaskin, Magnus Paajarvi
*- Schwartz and Sobotka are pending RFAs
Yes, you see that right — the Blues' leading point scorer is listed on the third line in this scenario. It wouldn't work out the way that you are used to thinking, though. The Blues would have three lines that can be relied on for scoring, and not just one (Steen – Backes – Oshie). Playing minutes will likely be evenly distributed throughout the top three lines. Something that may ease this idea into your pattern of thinking is that Patrick Kane is currently slated on the Blackhawks' second line.
This also allows Backes to move back to his natural position, right wing. Although he is extremely effective in the middle of the ice (especially when considering his 51.7 faceoff percentage from last season), he is known for his ability to crash opponents into the side boards and work the puck up the wing on any breakout. He will be able to provide this style more consistently as a winger.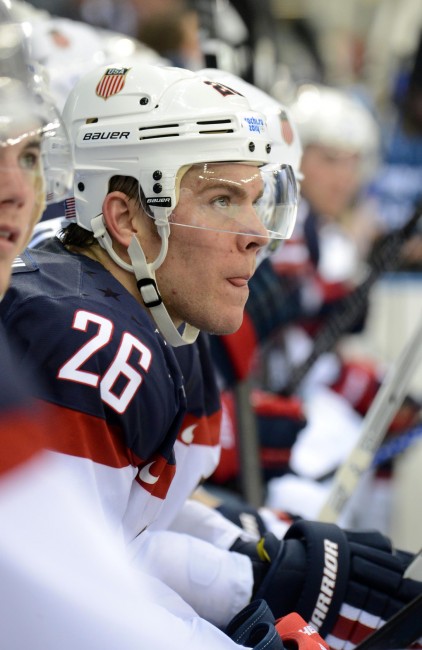 For Blues fans, it seems that training camp cannot come soon enough. The term "Stanley Cup contender" just took on a new meaning in St. Louis after two significant moves.