On Jan. 5, reports surfaced that had Toronto Maple Leafs' general manager Kyle Dubas along with their Director of Player Personnel, Dave Morrison, in Philadelphia to take in the game between the Philadelphia Flyers and Arizona Coyotes.
Often when this is the case, there's a player — or players — that the individuals are there to watch ahead of making a move for said player. With the March 3 NHL trade deadline seemingly right around the corner and the Maple Leafs looking to fill in some holes in their lineup ahead of the playoffs, speculation obviously started swirling around who Dubas and Morrison could've been there to watch.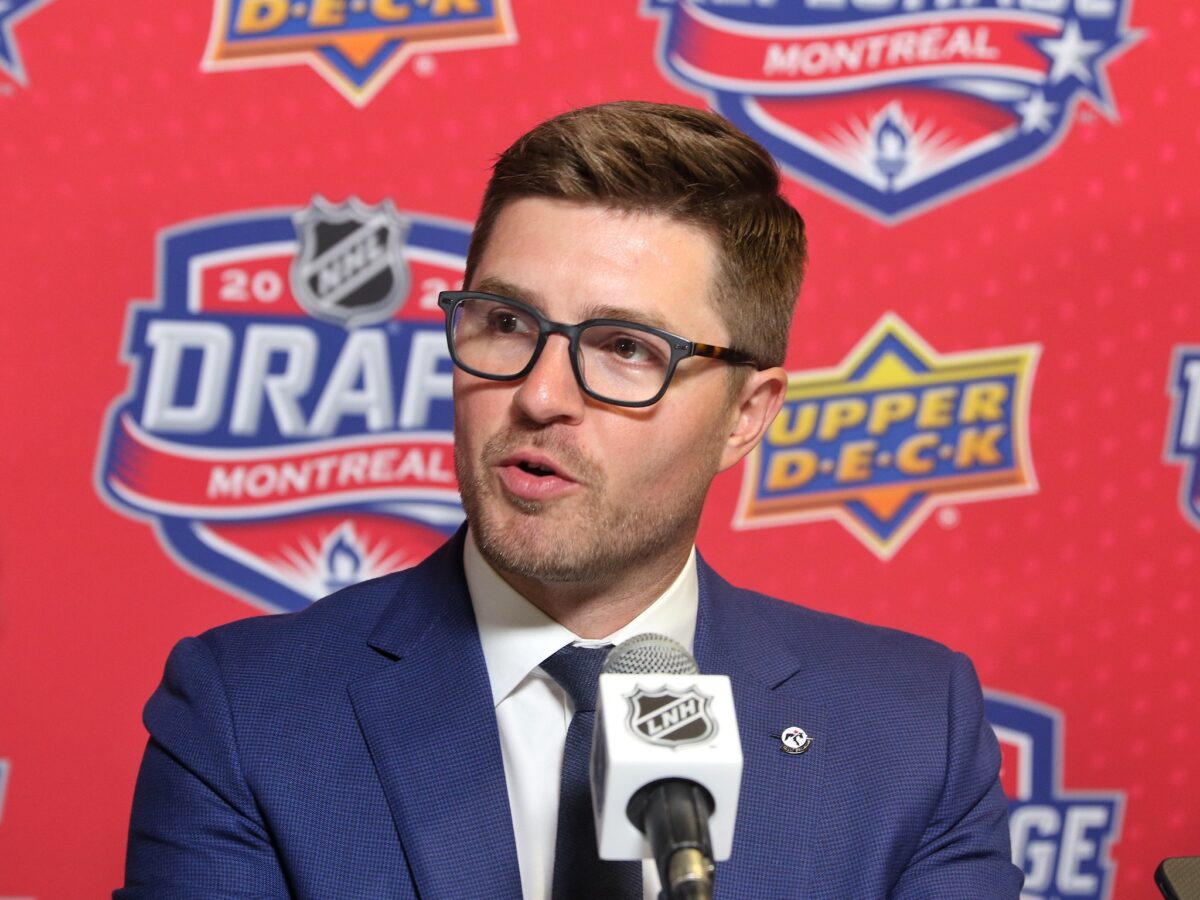 While we don't want to start any rumours, there is a short list of players that the Maple Leafs' brass could've been watching on Thursday night in Philadelphia. With that in mind, here are five candidates that could fit what the Maple Leafs are looking for heading into the deadline.
Matias Maccelli
It seems like an unlikely option seeing as he's only 22 years old and the Coyotes likely don't want to give up some of their young talent, but the Maple Leafs are in the mix for a left winger to play with Mitch Marner and John Tavares and it's unlikely it'll remain Calle Järnkrok following the deadline.
As for Maccelli, it wouldn't be the first time the Maple Leafs took on a former Coyote with a small sample size. Michael Bunting has found success with the Maple Leafs following his stint with the Coyotes to start his career and while Maccelli only has 53 games of NHL experience to his name, he has 28 points over that span — including 22 points in 30 games this season.
Related: Maple Leafs' 3 Keys to Success in 2023
Some might not like it, but he fits a mould of what Dubas has gone after from time to time during his stint as the GM of the Maple Leafs. Maccelli is just shy of six feet tall and weighs in at roughly 175 pounds. As a one-time fourth-round pick for the Coyotes in 2019, the Maple Leafs would be betting on a guy who might not have the highest potential, but has excelled in his play at least this season for the Coyotes.
For the Coyotes, Maccelli is averaging over 15 minutes this season and has engaged — while minimal — physically as well as blocking shots. He's had roughly a 50-50 zone start percentage and while his Corsi For Percentage (CF%) is below the 50 percent park, it's sitting at 48.4 percent in all situations and 46.2 percent in five-on-five close situations, which isn't terrible on a struggling Coyotes team.
He might not be the first player that comes to mind for the Maple Leafs to acquire, but he would certainly be an intriguing option based on his play this season.
Jakob Chychrun
Call me crazy, but this has been a conversation for two season when it comes to the Maple Leafs. It would cost the team a ton of assets and while Dubas has made it pretty clear that Matthew Knies is untouchable and their first-round pick in 2023 is an unlikely option, Chychrun remains a desirable option for the Maple Leafs.
The Chychrun acquisition would force the Maple Leafs to clear both cap space and room on the back end, which would likely see Justin Holl moved along with Rasmus Sandin or Jake Muzzin's contract.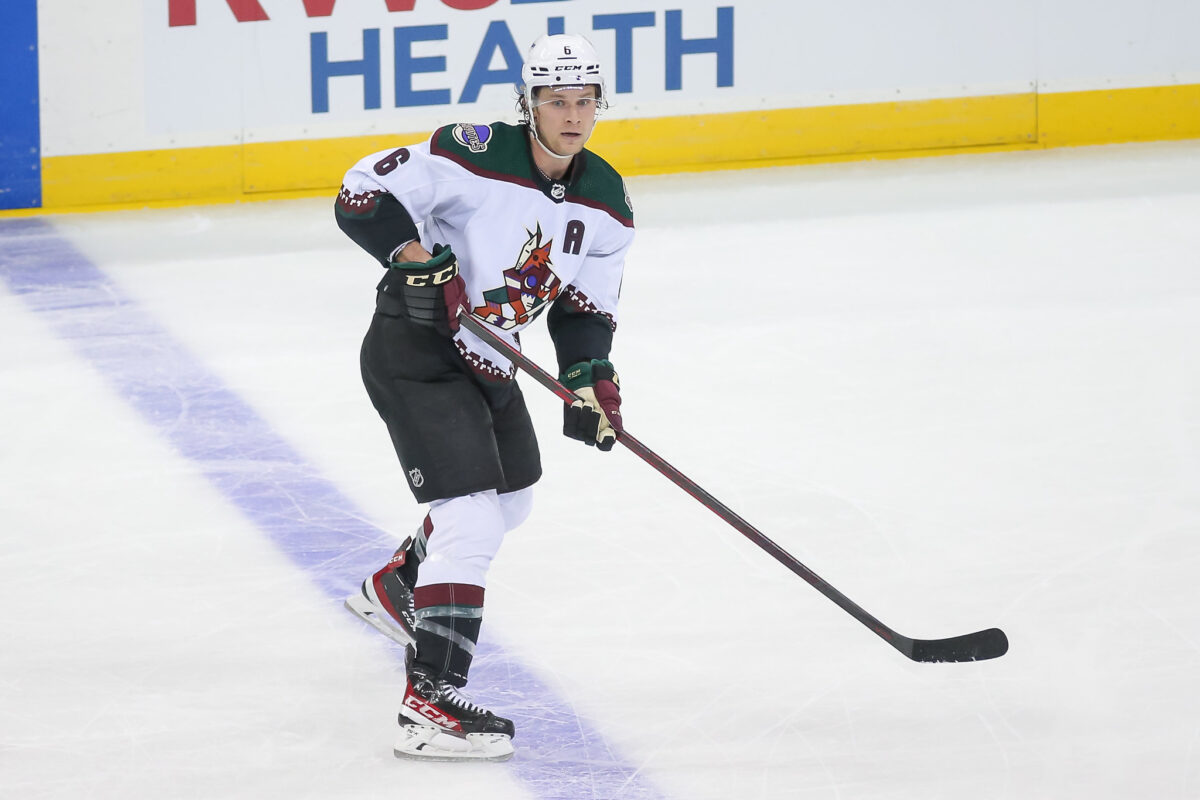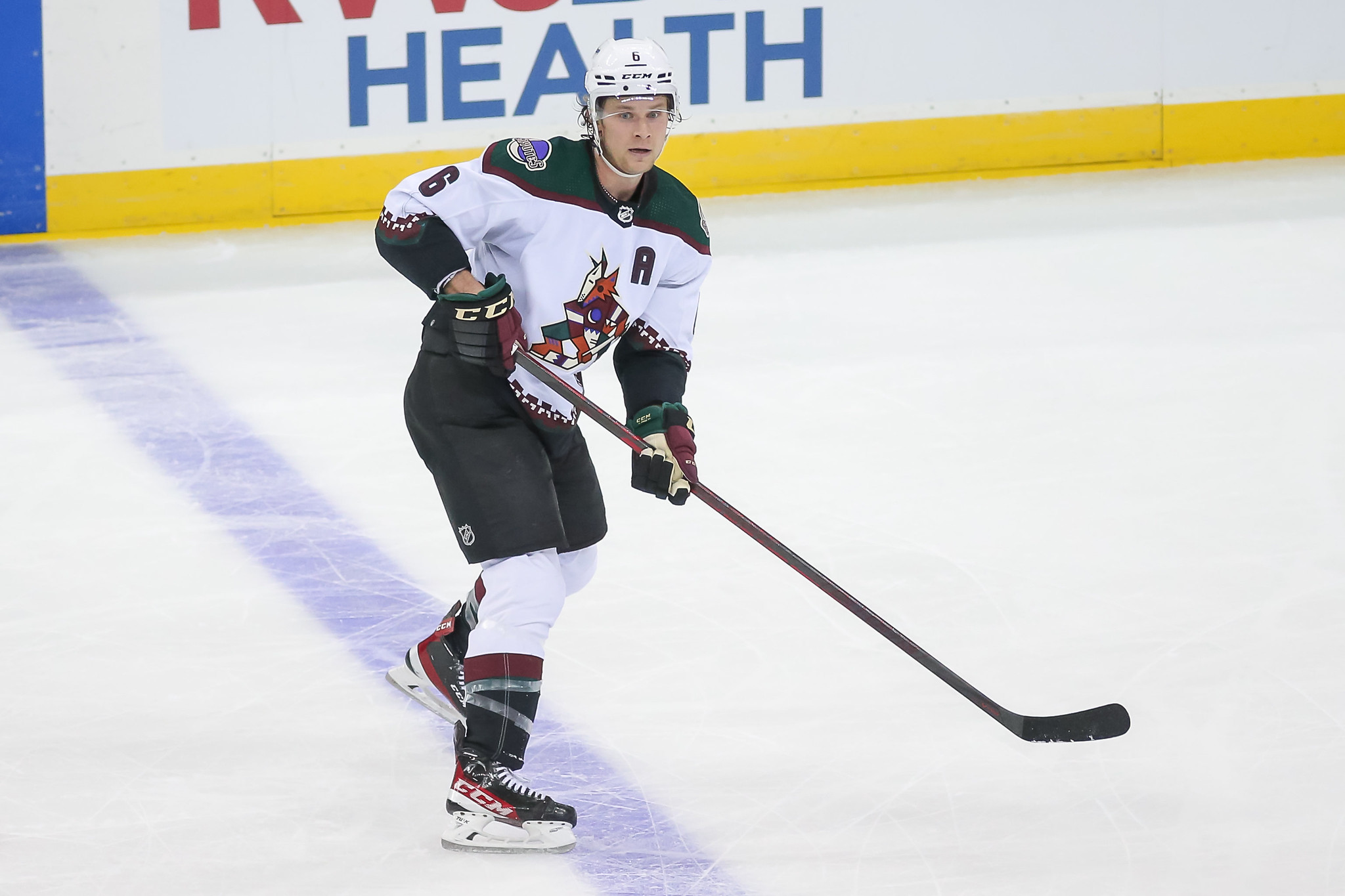 Chychrun is a likely trade candidate as his contract includes a modified no-trade clause in the final two years of his contract — 2023-24 and 2024-25 — and while his contract only carries an annual average value of $4.6 million, the Maple Leafs would likely need to pay to have the Coyotes retain some of the salary.
At 24, Chychrun is still an incredibly valuable asset and while he started the year injured, he's returned with five goals and 18 points in 21 games while playing just under 23 minutes per game. He's a left-handed shot which the Maple Leafs have an abundance of, but he engages physically with 35 hits through his 21 games and 30 blocked shots over that span.
---
Latest News & Highlights
---
His possession numbers are higher than his career numbers this season at 53.7 CF% in all situations, but drops below the 50 percent mark at even strength.
While he still likely won't come cheap, it is believed that some NHL teams near the bottom of the standings could sell assets cheaper at the deadline knowing what they will get at the top of the 2023 NHL Draft.
Don't hold your breath Leafs Nation, but he'd be a major pick-up for a team looking to take that next step come playoff time.
Lawson Crouse
Another left wing option, Lawson Crouse is only 25 years old and could be on the Maple Leafs radar. Through the first seven years of his NHL career, Crouse's production might not be where some would've liked as the 11th overall pick in 2015.
Still, he's on pace for a career year with 14 goals and 22 points through 36 games this season and at six-foot-four and 220 pounds, he would fit the Maple Leafs second line as a power forward alongside Tavares and Marner.
Still, he's another example of a player that would cost the Maple Leafs a lot to acquire. His contract is in its first year of a five-year deal that runs through 2026-27. It carries an AAV of $4.3 million and as such the Maple Leafs would have to move some cap as well as assets to take on that size of a contract — especially with Auston Matthews and William Nylander coming up on new contracts after next season.
Related: Coyotes' Crouse Continuing to Prove Doubters Wrong
That said, Crouse could be an example of one of these assets that a team sells low on. While he plays an incredible physical game and is on pace for a career-year, his possession numbers of underwhelming even for a player on a team that has struggled this season.
The big question is, are the Coyotes willing to give up on a former first-round pick with size? The bigger question is whether or not Crouse can ever surpass the potential of a 60-point NHL player? The answers to these could prove to add more clarity to the Coyotes thoughts on Crouse and whether or not the Maple Leafs would be willing to bring him in on the second line.
James van Riemsdyk
Guess who's back, back again. Well, not quite, but there has been talk swirling on social media of the Maple Leafs potentially bringing back James van Riemsdyk. While I'm not sold on the idea, he is a left winger that did have success with the Maple Leafs in his final two seasons with the team — including a 29-goal season followed by a 36-goal season back-to-back in 2016-17 and 2017-18.
Now, at 33, van Riemsdyk has only played 19 games for the Flyers in 2022-23 and has six goals and 16 points over that span. Like Crouse, he's a sizeable forward at six-foot-three and over 210 pounds and while he doesn't engage physically to the same level that Crouse does, he could slot in on the second line.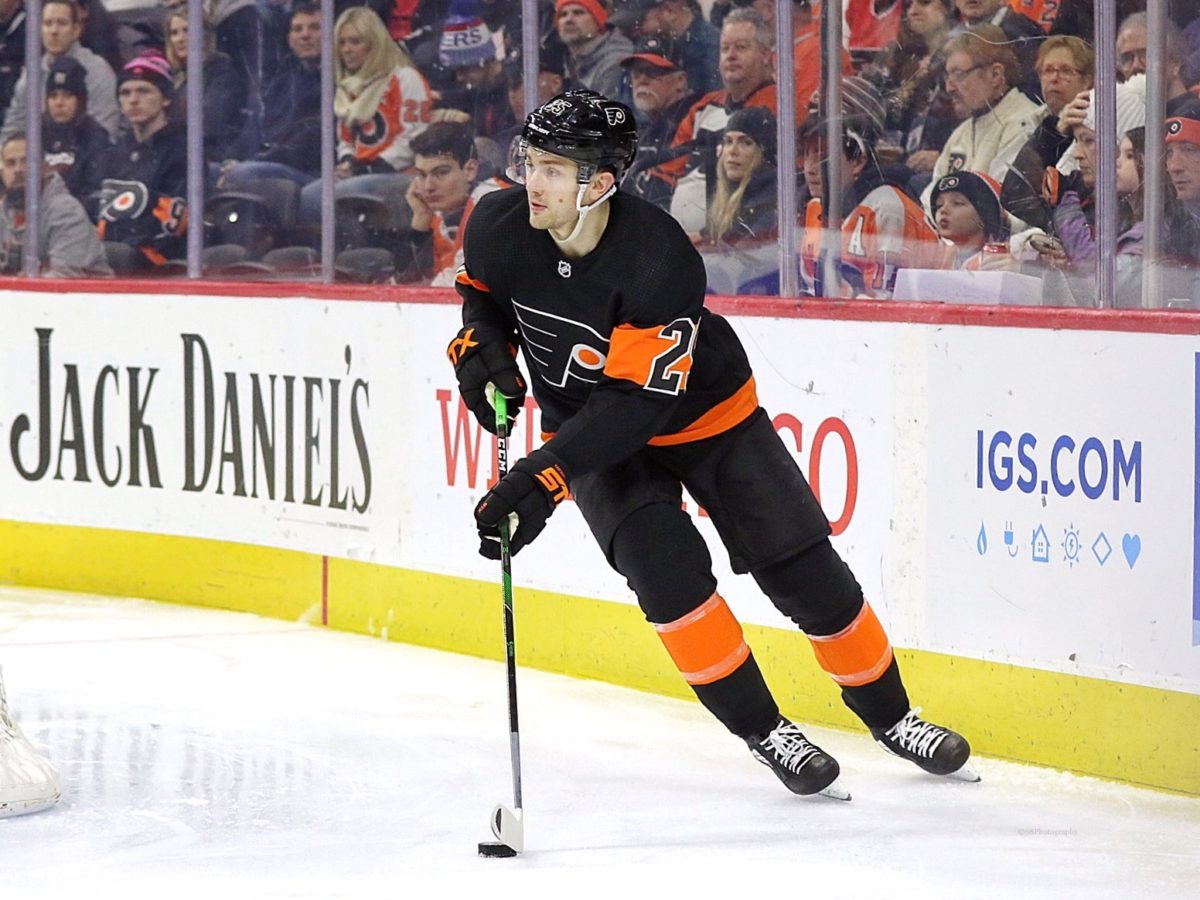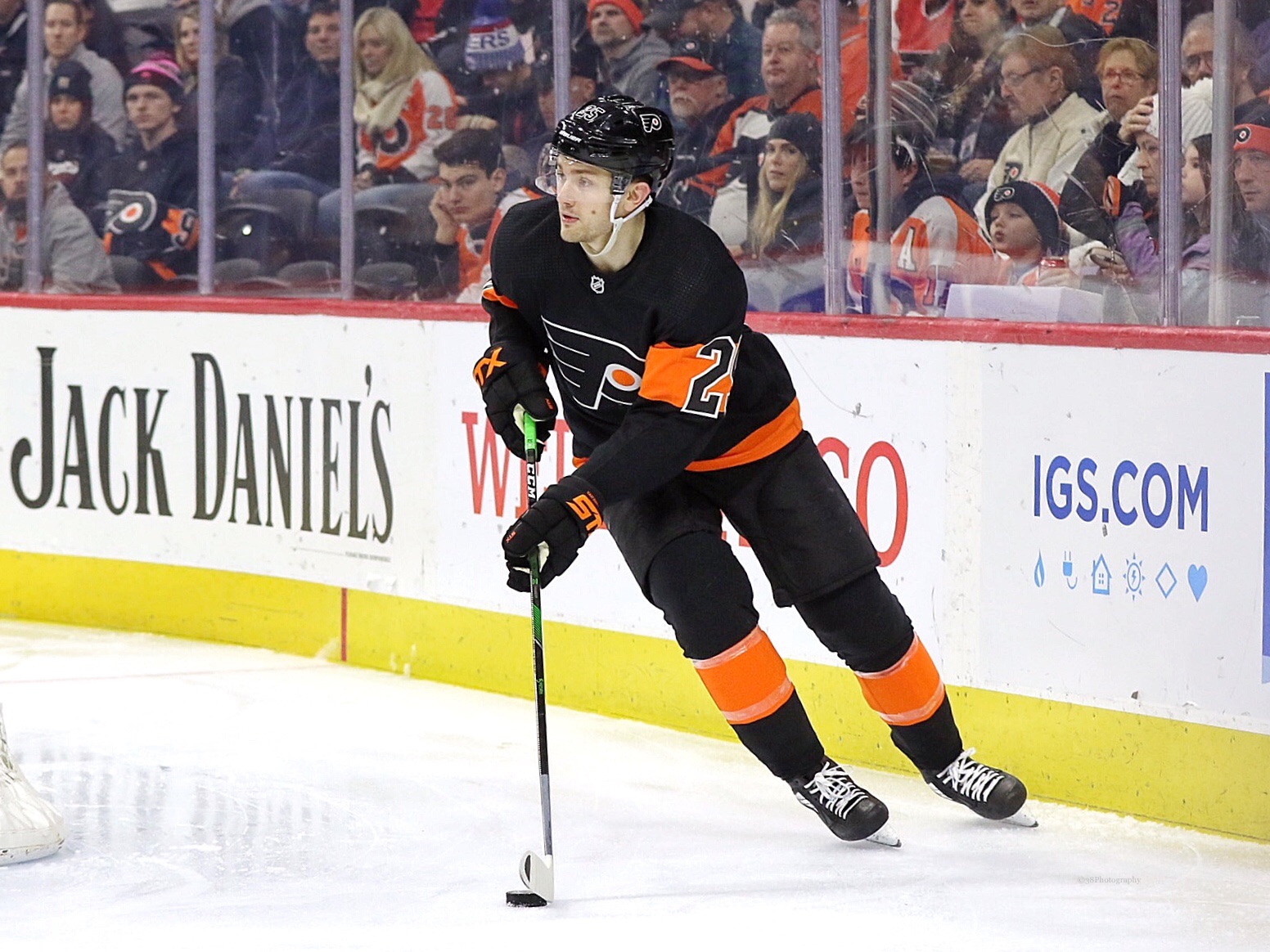 He's averaging over 16:30 per game this season with the majority of his starts coming in the offensive zone at 70 percent of his zone starts. With all that considered, he has a 56.7 CF% in all situations and remains at 51.9 percent at even strength — meaning he could help in the offensive zone alongside Marner and Tavares.
There is some familiarity with the organization when it comes to van Riemsdyk and while grabbing a 33-year-old with an expiring contract isn't what the Maple Leafs or their fans are interested in, he would come at a much cheaper price than the players previously mentioned.
Could we see the return of JVR before the March 3 deadline? It's a possibility, but more of a long shot for the Maple Leafs.
Either way, Dubas and Morrison were in Philadelphia for a reason on January 5 and while the options are seemingly endless, we could see the reason in due time as the NHL's trade deadline creeps closer and closer.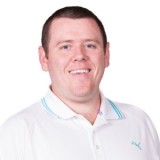 Andrew is in his 8th year reporting for The Hockey Writers covering the Toronto Maple Leafs. He began his broadcasting with CBC's Hockey Night in Canada team as well as being part of their coverage of the 2014 Winter Olympic Games in Sochi. He's the former play-by-play voice of the London Jr. Knights for Rogers TV and currently hosts the Sticks in the 6ix podcast. You can follow him on Twitter at @AndrewGForbes.