For Czechia, the 2023 World Junior Championship (WJC) was filled with memorable moments. From great individual performances by Stanislav Svozil and Jiri Kulich to David Jiricek and Suchanek. From being the underdogs to becoming a favorite for gold, and eventually ending with the best results at the tournament for Czechia in over 20 years — a silver medal — there were many moments worth mentioning. For this article, we'll focus on the top three. 
Moment No. 1: Upsetting Canada 
On Day 1 of the 2023 WJC, Canada and Czechia met up to open the tournament. In what turned into a day of upsets, Czechia surprised Canada and earned itself a well-deserved win against the defending gold medalists. Canada scored first on the power play but eventually lost control of the game as Czechia stuck to its game plan and ground them down physically. It was a win that meant a lot to their group that day. 
"I never had a better feeling, I don't know how to explain it." 

-Stanislav Svozil 
As a member of the Halifax Mooseheads of the Quebec Major Junior Hockey League (QMJHL), David Moravec is used to playing in front of big crowds at the Scotiabank Centre, but the atmosphere of this sellout crowd eclipsed that completely. 
"I was so excited to score a goal against Canada. It was amazing. It was our first game so it was hard because it was against Canada. We showed we have power so it's nice for us."

– David Moravec 
Czechia did everything possible to prove they are more than just a Cinderella team.
Led by a stellar performance by Tomas Suchanek, the media's choice for the tournament's top goaltender, his calm and focused demeanor in the net provided confidence to his teammates as they kept the pressure on Canada's defense and eventually won the game. 
Moment No. 2: Overtime Win vs. Sweden 
Czechia came into the tournament as an underdog yet had been able to go toe to toe with the top teams so far. However, they put a team together that was built to play a style ideal for the NHL playoffs. Grit, speed, size, and physicality are all excellent qualities for a short tournament on NHL-sized ice surfaces. Like the opening match against Canada, Czechia came out ready for battle.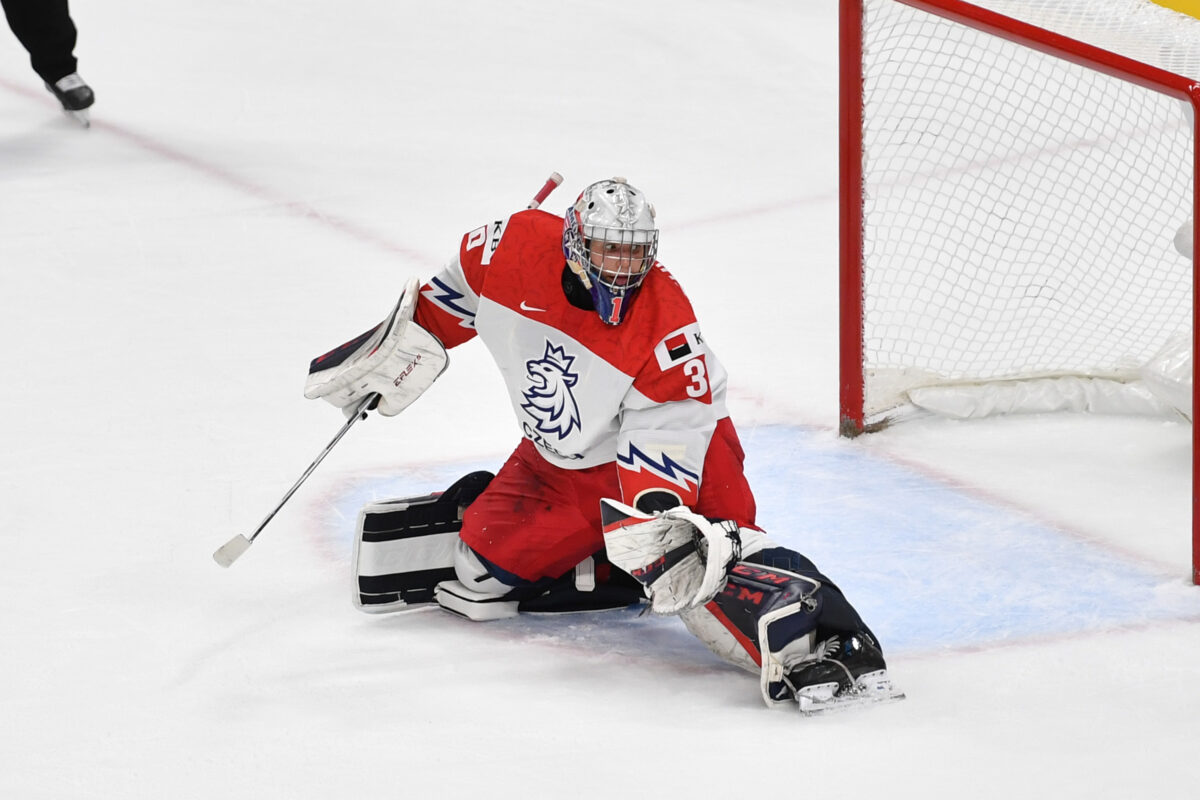 They were focused on puck pursuit as they used their speed to close Swedish puck carriers and remove any time or space, forcing them to dump the puck and turn it over or risk losing the puck and allowing an odd-man rush. It put Sweden on their heels for long stretches of the game. 
"We need to keep the structure in the defensive zone. It is an important thing for us to be careful on the blue lines because they (Czechia) are very good at creating turnovers."

– Adam Engstrom 
Sweden's first true test of the tournament was Czechia in a game that would determine if Czechia would be able to take hold of the first seed in Pool A. This game proved to be one of the more dramatic finishes of the tournament.  
Related: WJC Needs to Remain at 10 Teams to Grow the Game 
---
Latest News & Highlights
---
In the end, the game came down to some skillful defense and a skill play completed on reflex. Buffalo Sabres 2022 first-round pick Jiri Kulich, who ended the tournament as a goal-per-game player with seven goals in seven games, made an incredible play to cut to the net and fire the puck past Carl Lindbom, earning Czechia its first berth to a gold medal game since 2001. Too bad he doesn't remember it, stating, "I don't even remember how I scored. It was like [a] dream. The last thing I remember is Matyas Sapovaliv [passing] me [the puck], and that's all."
Moment No. 3: Hi, Ho Silver 
The WJC Final in Halifax was set to be historic. Either Canada becomes the first team to repeat as champions since 2009, when they won their fifth straight gold medal, or Czechia would earn its first gold medal since 2001. The matchup also featured perhaps the two best teams at this tournament, who both played a similar, typically North American, style of hockey, making the clash one that some fans were willing to pay exorbitant prices to witness in person. 
Canada's only tournament loss came against Czechia, the team that won the top seed in Pool A, in the opening game on Boxing Day. During the first two periods, the game was a close, hard-fought match, with Canada holding a slight edge in puck possession, which earned them a 2-0 lead entering the third period. Over those 40 minutes, Czechia generated some high-quality opportunities but were frustrated by the play of Thomas Milic in net.  
The third period rolled past the halfway mark as just more of the same as the first 40 minutes, with Canada holding a slight edge in play thanks to their ability to dictate the pace. Czechia wasn't going down without a fight, as they began to take some chances, deviating from their methodical play to become more aggressive on the Canadian defense, which caused them to have issues clearing the puck out of their zone. This led to the first Czechia goal, and only 54 seconds later, the Czechs finally broke through and tied the match, taking the game into overtime. 
In overtime, however, Canada was able to harness the drama and the energy of the crowd as Joshua Roy fed Dylan Guenther a perfect pass on a 2-on-1 that led to Canada's golden goal. It will take some time for the disappointment in losing the gold medal, especially in that manner, to dissipate. 
"We don't know it yet, what it means. We made history, so I think we need some more time to realize it. If you ask me in half a year, I'll tell you."

-Marcel Marcel 
In the end, Czechia iced one of its strongest teams ever at the WJC, as winning silver was their best finish in over two decades. The historic outcome of this tournament is still the pride of a nation as there were many fans back in Czechia who remained up through the night and even into dawn in their country, cheering on their boys and sending them messages of thanks for their efforts. For a country that doesn't hold hockey as sacred as Canada does, the passion of their fans can only help to grow the game there and make for more exciting contests in the future for these two proud nations. 
---
---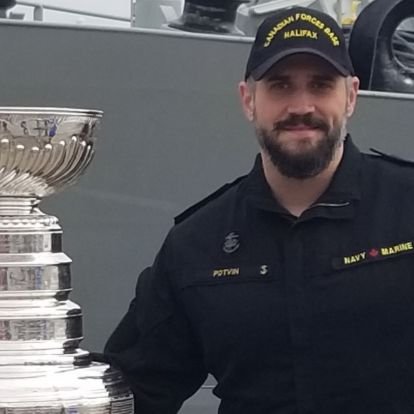 Blain is a regular contributor as a THW Writer. For over 7 years he has been a part time journalist and podcaster covering the NHL, the Montreal Canadiens and its affiliates. He has made appearances on various television and radio stations as well as podcasts to discuss the Canadiens, and the NHL. Blain has taken the lessons on integrity, ethics, values and honesty that he has learned as a 29 year veteran of the Canadian Armed Forces and applied them to his work as a journalist with the goal to be a trusted source of information and entertainment.