Saturday was a great day for Toronto Maple Leafs' fans. With the win over the Tampa Bay Lightning, they broke a 19-year curse by winning their first playoff series since 2004. 
In this post, I'll take a look at how I believe the Maple Leafs were able to pull off the win. 
Reason One: The Importance of Ilya Samsonov in Goal
To my mind, the key to the Maple Leafs' series win was Ilya Samsonov in their net. Goaltending played a critical role in the series win. While the Maple Leafs had lost their previous 10 series-clinching games, they didn't have the gumption of Samsonov in their crease.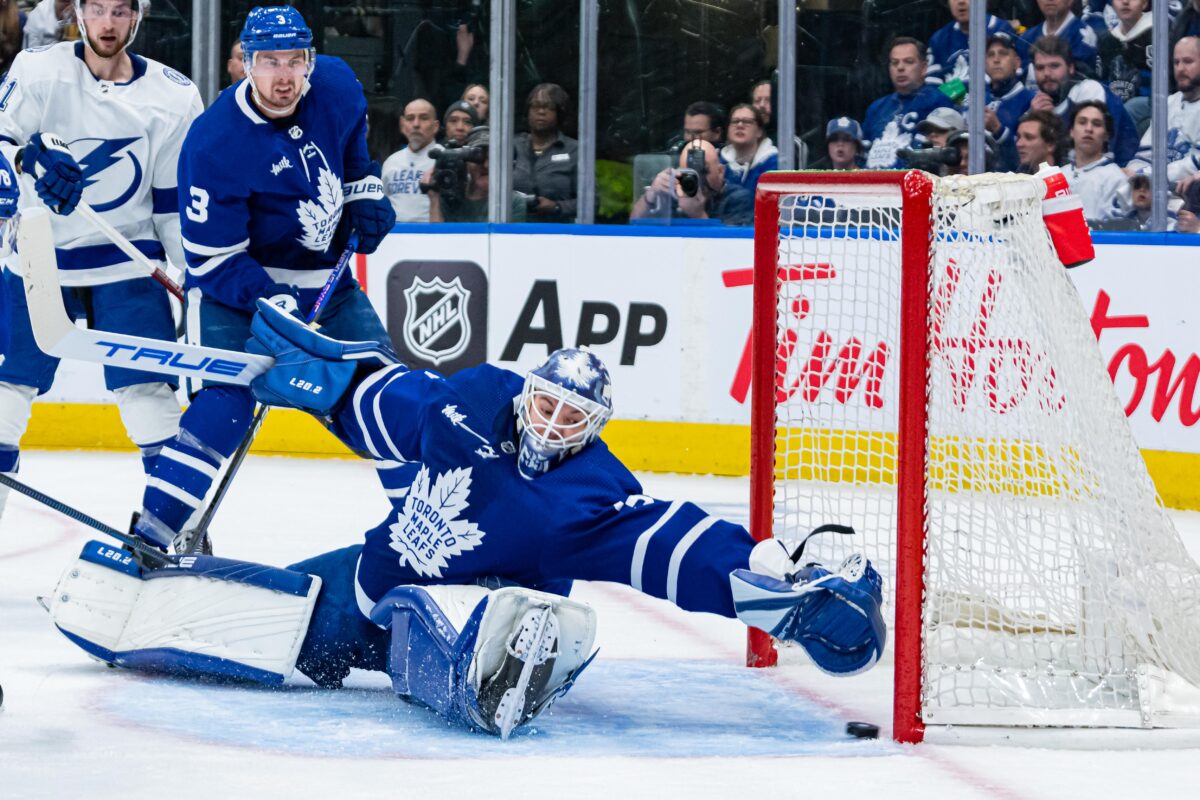 This 26-year-old Russian goalie came into the season with an iffy resume. The Washington Capitals had given up on him, and he landed – perhaps as an afterthought when the Maple Leafs picked up Matt Murray – in Toronto. Tracing his season, he was great on home ice but less than great on the road. Yet, in this Round 1 series, his record was 1-2 on home ice and 3-0 on the road.
Related: Maple Leafs' Michael Bunting: Not Someone to Bet Against
After a less-than-great Game 1 where he was replaced by Joseph Woll, he publicly admitted he stunk out the joint and vowed to do better. He did just that. In the end, his performance in Game 6 was the key difference.
Reason Two: The Maturing Core of the Maple Leafs' Young Stars
The Maple Leafs' core of on-ice leaders entered this postseason under a heavy cloud of pressure. Neither Austin Matthews nor Mitch Marner had what could be called great postseasons previously. They didn't play badly, but they surely didn't match their regular-season success.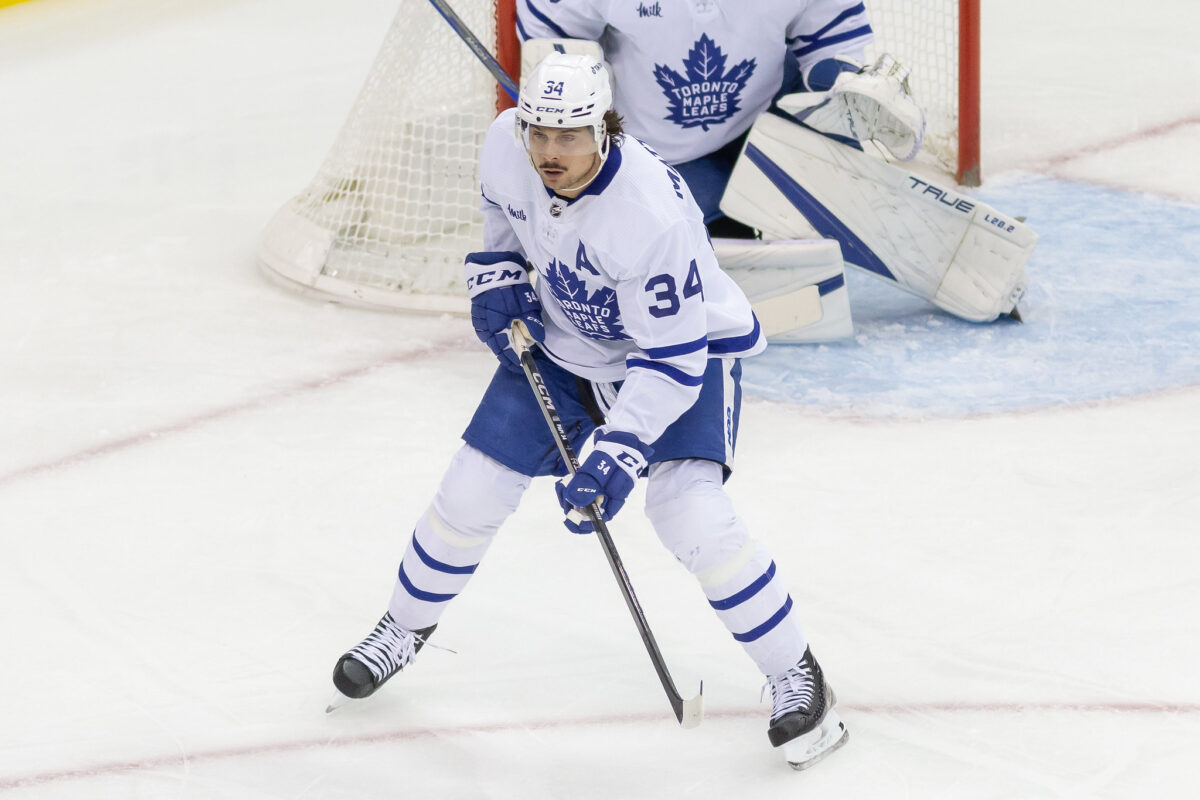 This postseason, against a team that pressured them both physically and offensively with time of possession, they showed their maturity. Not only did the twosome handle the expectations, they did it against really tough competition from Tampa Bay. They kept level heads and waited for their opportunities to arise. When they did, they pounced.
Reason Three: The Rebuilding of Maple Leafs Depth
Obviously, much of Leafs Nation has been ready to walk general manager Kyle Dubas to the train station out of town. However, to my mind, one of the keys to this postseason's win was the work that Dubas did over the previous offseason and at the trade deadline. 
Related: How Much Do Players Get Paid in the Playoffs?
Two offseasons ago, Dubas worked hard to rebuild the team's third line with the acquisition of shutdown center David Kampf. At last season's trade deadline, he brought in defenseman Mark Giordano. Both players were part of the regular season's success and the postseason.
This past offseason, Dubas replaced the departed Ilya Mikheyev with Calle Jarnkrok. He also let goalie Jack Campbell walk and brought in Samsonov (and the oft-injured Matt Murray). Zach Aston-Reese was solid on defense during the regular season. 
---
Latest News & Highlight
---
At the trade deadline, Dubas scored big time with Jake McCabe, Noel Acciari, and Ryan O'Reilly. That's not to mention the emerging Matthew Knies who signed out of the University of Minnesota. Who knows yet about Eric Gustafsson? 
Related: Ex-Canadien Alex Galchenyuk: 1st Round Draft to Hockey Pilgram
The importance of this depth to Maple Leafs' head coach Sheldon Keefe was crucial. Keefe was able to make lineup changes, which worked out in the team's favor. Michael Bunting played a solid Game 6 and Timothy Liljegren jumped into the mix to provide good depth in the defense.
Reason Four: The Maple Leafs Were Not Satisfied with Losing
When this series is deconstructed later, I have to believe there were two tipping points. First was goalie Samsonov's refurbished play in the net after Game 1's fiasco. Second, was Matthews' decision in Game 4 to put the team on his back and carry them from a 4-1 deficit to a 5-4 overtime win.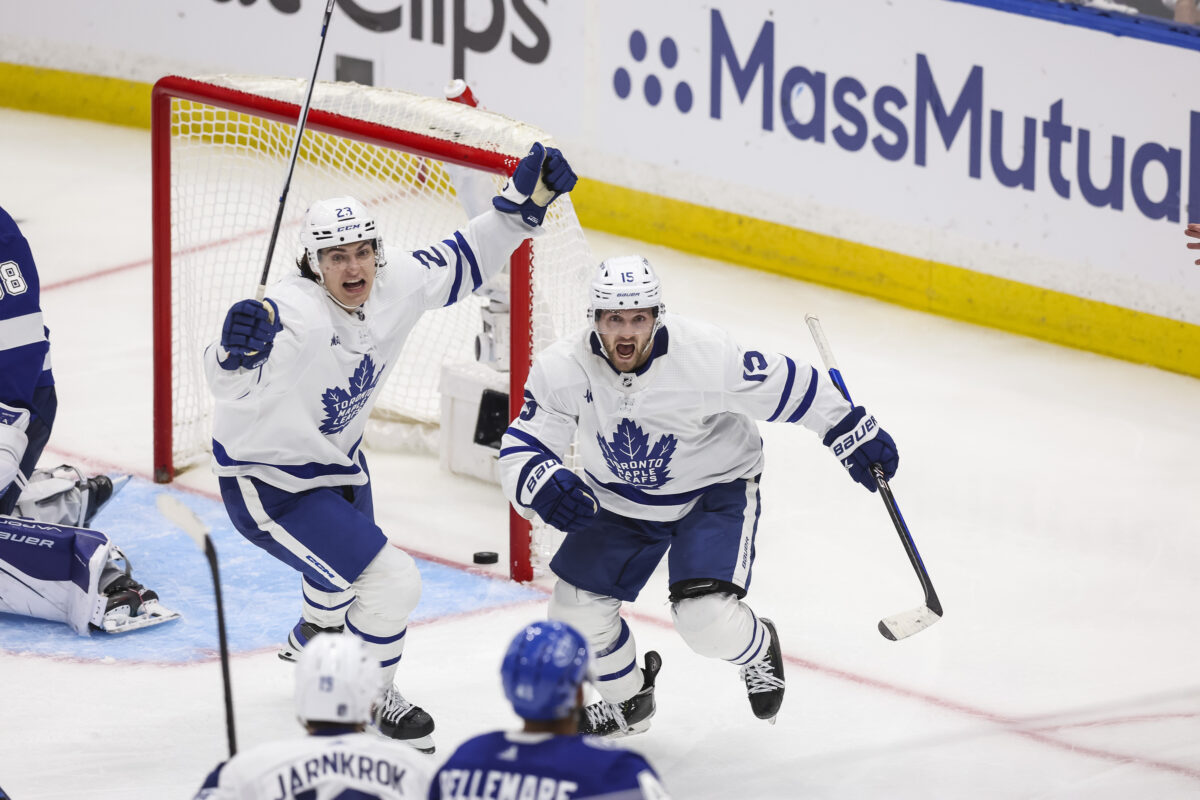 The team simply was not satisfied to return to Toronto with a tied series. Instead, they went home with a 3-1 series lead. Now, the Maple Leafs have a chance to show they are not satisfied with winning just a single playoff series. This team has been built to contend for the Stanley Cup, and there's still a lot of work to do to achieve that goal. 
Now the fun really begins with the pressure of the Round 1 win behind them.
The Curse of Harold Ballard Has Been Broken, Now What?
The Maple Leafs' win over the Lighting was no doubt a significant milestone in the team's quest to scatter the demons and contend for the Stanley Cup. 
Related: Every NHL Team's Worst Contract
In my mind, the key factors that helped the team win were great goaltending, maturity, depth, and not being satisfied with losing. As the team moves on to Round 2, they will need to continue to rely on these factors if they hope to achieve their ultimate goal.
Bring on the Florida Panthers.