Do not be fooled by the words of Detroit Red Wings head coach Jeff Blashill. Henrik Zetterberg is a fine player, but he is not leading his squad to the playoffs. Any effort invested in that cause is a wasted one.
So with the 2017 NHL Trade Deadline behind them, the Red Wings would be well served to start looking towards this summer's Expansion Draft. They've got youth. They've got veterans. But they do not have a very good team.
There are a lot of different directions the Red Wings can go. They need to make some pretty major changes which could work to the advantage of the NHL's newest franchise. Here are four names fans of the Vegas Golden Knights should be watching.
Niklas Kronwall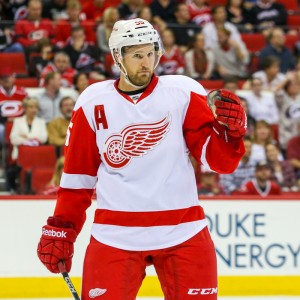 Arguably, Niklas Kronwall will be the most difficult decision that the Red Wings have to make when it comes to who gets exposed in June's Expansion Draft.
At 36 years old he's on the back end of his career. Add to that his worsening knee problems and the fact he just scored his first goal of the season this week, and Detroit may decide that it's time to move on from the defenseman who's been in a Red Wings uniform since 2003.
It's unlikely that the Golden Knights are interested in absorbing the $5 million plus remaining on Kronwall's contract after this season. If Vegas is going to hit the salary cap minimum, however, they may find this is a good way to spend that money. Keep an eye on him.
Xavier Ouellet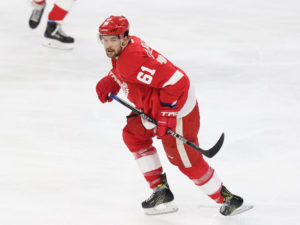 There's a lot of unknowns when it comes to Xavier Ouellet. He's played in a total of 79 games in his first four seasons in the NHL, 49 of those in 2016-17.
He's only 23, but may be a casualty of a Detroit roster filled with established, talented blue liners. If the Red Wings elect to protect seven forwards, and then use two protected spots on defensemen Mike Green and Niklas Kronwall, that leaves Ouellet battling with Danny DeKeyser and Ryan Sproul. Those aren't friendly odds.
Ouellet is among the more talented defensemen when it comes to handling the puck that Vegas will have to choose from. With under thirty games remaining in Detroit's season, Golden Knights fans should tune into to some Red Wings games to see if the 23-year-old is worth taking a chance on.
Darren Helm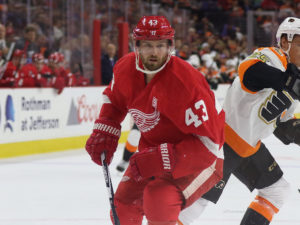 It's unlikely Detroit protects Darren Helm ahead of the draft. Even in a 7-3-1 arrangement, it's hard to believe that the Red Wings will burn a spot on a third line forward owed more than $3 million in each of the next three seasons.
Like many names you'll encounter as we continue to speculate who will and will not not be included on the protected lists, Helm hasn't filled up the stat sheet. His penalty killing prowess is enviable, though, as is his veteran leadership.
That said, Vegas will have to determine whether or not it's worth taking a chance on a 29-year-old with a history of injuries. When it comes to Helm, it's fair to question productivity, but there is not a harder worker on the ice. He could make for a nice veteran addition to a young franchise.
Riley Sheahan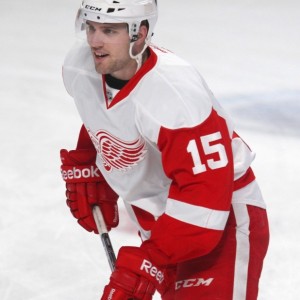 There's a lot to like about Riley Sheahan. He is 6'3", 225 pounds, size not often found at the center position. There are some things to dislike. The former first-round pick has yet to find the back of the net this season.
That's serious regression for the 25-year-old. Two seasons ago he tallied 13 goals. Last year, he increased that total to 14. Good luck finding many impressive individual performances on the Red Wings this season, though.
Sheahan is under contract for next season with a price tag of $2.075 million. General Manager Ken Holland will have to decide if the Notre Dame product can return to form from a couple of seasons ago. If not, Golden Knights GM George may not be able to pass up the versatility of the two-way forward.