It's the middle of August, and you're counting down the days until hockey season finally starts. Maybe you've already sorted through the Minnesota Wild's schedule and checked off all the big games you can't wait to see. Well, since there's currently no hockey to occupy your time, check out these five must-see games, and add them to your list!
1. October 10 vs. St. Louis Blues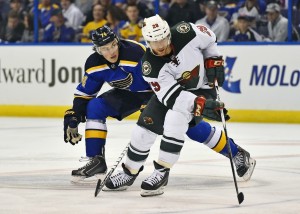 Home opener is always a can't-miss game. At this point in the year, it's been six months since you've seen a hockey game, and the home opener is the perfect cure for hockey withdrawal.
The first home game of the season is great no matter what, but this game should be exceptionally good as the Minnesota Wild take on their playoff foes from last season, the St. Louis Blues. The Blues put up a good fight in the first round of the Stanley Cup Playoffs, but the Wild took the series in six games.
In those games, these two teams had a chance to build up quite a rivalry. That rivalry looks to continue in the 2015-16 season. And hey, if you don't really care about the rivalry, make sure you get tickets to this game just so you can boo Steve Ott.
When your dog see's Steve Ott taking cheap shots on Wild players… #mnwild#BecauseItsTheCuppic.twitter.com/ObSx1FiAYw

— Shawn Riesgraf (@ShawnRiesgraf) April 25, 2015
2. October 30 vs. Chicago Blackhawks
On October 30, the Wild and the Blackhawks will meet for the first time since last season's playoffs. In the second round, the Blackhawks embarrassingly eliminated the Wild in just four games and ended Minnesota's Cinderella-story run at the Cup.
This year, Minnesota will hopefully be looking to get its revenge on the Blackhawks. This game at the end of October is the Wild's first chance to do so. Plus, if the Wild just so happen to lose, you'll still get to see the reigning Stanley Cup Champions, which is kind of cool (even if it's the Blackhawks).
The two teams will meet a total of five times during the season, with one of those games being the 2016 Coors Light Stadium Series Game.
3. November 25 vs. Vancouver Canucks
There's something about the Minnesota vs. Vancouver rivalry that will never get old.
The NHL's recent realignment may have moved these two teams into separate divisions, but a Wild/Canucks matchup will forever be a beautiful thing to see. These teams just seem to hate each other, and that usually ends up leading to a great hockey game.
"Every NHL team has agitators. But the Canucks seem to grow them off of some sort of Pacific Northwest regional "Jerk Tree".  Matt Cooke, Brad May, Mattias Ohlund, Alex Burrows (drama queen), Ryan Kesler (Only he could make me cheer against Team USA in the upcoming Olympics), Todd Bertuzzi (the Darth Vader of hockey), and Willie Mitchell (nice roof-rake size stick).  How can one organization develop so many hosers? Plus, the Sedin twins are creepy and play the game like rod-hockey figures," – via Hate is a Strong Word by Todd Smith
Yes, I realize that some of those players have moved on to different teams – heck, Matt Cooke wore a Wild uniform for a while – but Smith's point still rings true. The Vancouver Canucks just know how to get under our Minnesotan skin. They also know how to put on a show at the Xcel Energy Center.
This game will be the first of three meetings between the teams this season, and I'm sure none of them will disappoint.
4. February 13 vs. Boston Bruins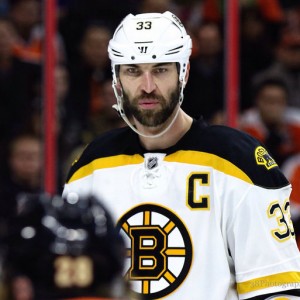 February 13 – the day before Valentine's Day. There's nothing you love more than hockey, so why not celebrate that love by watching the Minnesota Wild take on the Boston Bruins?
You'll not only see a great hockey game, but you're likely to see the Wild win as well. Minnesota has its highest win percentage against the Bruins (78.6%) and has only lost three games in the last 14 meetings.
Not to mention, the Bruins only visit Minnesota once this year, and seeing an unfamiliar opponent is always exciting.
5. April 9 vs. Calgary Flames
April means the hockey season is coming to a close, but that doesn't mean it has to end on a sad note.
The Minnesota Wild finish their 185-day-long regular season at home against the Calgary Flames on April 9. Hopefully this game against the Flames won't be the Wild's last for the year, but if it is, there's no better way to end the season than with a celebration at the X.
The Stadium Series:
The Coors Light Stadium Series game against the Chicago Blackhawks wasn't on this list because a) I'm sure many of you are already dying to see this game, and b) it's insanely expensive, and these games offer a good alternative to the outdoor game.
What do you think? Are any of these games on your calendar?
Alli covers the Minnesota Wild and has been a contributing writer with THW since August 2014. She is currently a journalism and sports management student at the University of Minnesota. For all of your Minnesota Wild news and updates, follow her on twitter: @allibaker23