It was a season that started with nothing but promise for the Edmonton Oilers. A new GM, a new coach, a new starting goalie, a new top four defenseman and most of all Connor McDavid. It was the recipe that Oiler fans were hoping for to finally see the long ventured rebuild in Northern Alberta finally coming to an end.
Yet two months after the start of the season we're talking about what happened in Edmonton and all of a sudden the hockey world is groaning about the Oilers draft lottery odds of drafting Austen Matthews first overall next June.
So how have the Oilers somehow put themselves in a position to possibly have a shot at a record fifth 1st overall selection in seven years? McDavid went down with a broken collarbone a month into the year, their supposed starter Cam Talbot nosedived and most of all the team has struggled defensively allowing the fourth most goals in the league with 80 GA through the start of December.
Ryan Nugent-Hopkins and Jordan Eberle have struggled. Nail Yakupov has fallen into purgatory after losing his setup man in McDavid and Beniot Pouliot is now on IR.
Sure the Oilers are a mess but there are still some positives to take out of this start. Say what you will about the Oilers being in a three-way tie for last place in the NHL with the Calgary Flames and Columbus Blue Jackets but it's not all bad.
Here are 5 positives we can  take out of the Oilers first two  months of the season.
---
Condors Call-Ups Aren't Disappointing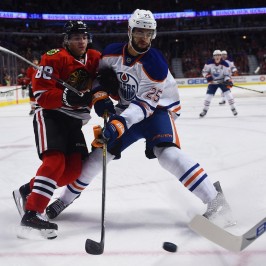 Edmonton has really lucked out with their call-ups from the farm in Bakersfield this season. Leon Draisaitl (more on him later) and Darnell Nurse are the two big names but the Oilers system isn't looking to be all that bad.
Nurse has come up and is now playing top-pairing minutes alongside Andrej Sekera and has given the Oilers a decent puck-moving defenseman that will  factor into the team's long-term future. Add in a regular like Oscar Klefbom and the Oilers are one legit top four defenseman away from not looking completely horrendous.
Iiro Pakarinen has been a decent depth player, although don't get too attached to his scoring totals just yet. Sure Andrew Miller and Anton Slepyshev posted just one point combined between the two of them, but that's just as many points as the Oilers supposed third-line center Anton Lander.
There's still a big fish on the Condors in goaltender Laurent Brossoit who has been lights out this year with a 2.57 GAA and 0.926 SV% in 15 games. Brossoit could possibly become the Oilers goaltender of the future but only time will tell. He'll be up if an injury falls to either Anders Nilsson or Cam Talbot.
Jujhar Khaira has played well in his limited audition and there are still plenty of names that could make their way up to Edmonton before the year is all set and done. There are still promising forwards like Bogdan Yakimov, Greg Chase and defensemen Griffin Reinhart, Jordan Oesterle and don't forget everyone's favourite Oiler Nikita Nikitin (yes he's still with Edmonton).
---
Draisaitl Night & Day Difference From Last Year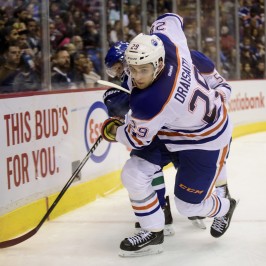 When the season started the general consensus was that the Oilers would start Leon Draisaitl with the AHL Bakersfield Condors. Well they did but injuries and a lack of depth called for the Oilers to bring up Draisaitl in early October and the sophomore hasn't looked back since.
Draisaitl has shot up the Oilers depth chart and is only behind Taylor Hall in team scoring with 19 points in 17 games. He's outplayed a struggling Ryan Nugent-Hopkins and has been a factor in most games since coming up.
Now sure "Dr.Drai" has slowed down with just 2 points in his last 7 games but prior to that he had 17 points in his first 10 games. He's currently centering the top line with Taylor Hall and Jordan Eberle and trying to prove in the short-term he can factor into the long-term plans as a versatile forward who can play anywhere in the lineup.
Draisaitl is currently on pace to finish the year with an overly skewed 81 point season, but finishing north of 50 points isn't out of the question. The big German has arrived and is really showing his worth in Edmonton.
---
Hall Is A Top 10 Scorer In League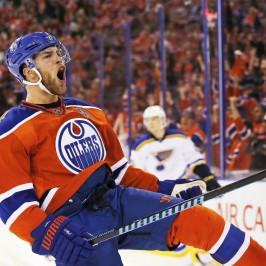 It's been a long journey for the 2010 1st overall pick and injuries have shortened some otherwise promising seasons in the past but Taylor Hall is once again a top 10 scorer in the NHL.
Hall, 24, enters December currently in a nine-way tie for 9th in league scoring with 26 points. He's on pace for his first 30 goal season and approximately 79 points. Now the big worry is injuries, Hall has missed 77 games in his six NHL seasons.
The other guy he's always been linked to, Tyler Seguin, has missed just 22 games over the same course and is currently one of the NHL's biggest stars. Hall is still looking to carve himself a reputation as a valuable star that can stay healthy.
For the Oilers long-term plan they are going to need there stars to  be major contributors. It starts with Taylor Hall and Connor McDavid who could become one of the leagues more powerful duos all in due time.
---
Edmonton Actually Has Goaltending With Nilsson Hot Streak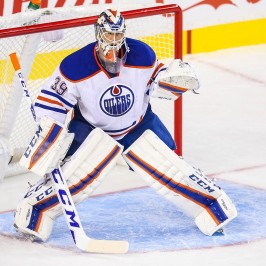 Anders Nilsson plain and simple has been hot as of late. The guy Chiarelli brought in to battle for the backup job has all of a sudden strung together four straight starts and has played the last 5 of 6 games for the Oilers.
During this time Nilsson has stopped 142 of 149 shots for a 0.953 SV% in his last four starts, three of which were wins. Yes Edmonton has been all over the map with their goaltending this season. Cam Talbot went on a hot streak out of the gate before falling to a 3.17 GAA and 0.889 SV% in 13 games.
It's now Nilsson who is the Oilers current go to guy in goal with a 2.52 GAA and 0.921 SV%. Comparison wise these numbers put him up there with regular starters like M-A Fleury (Pittsburgh) and Cory Schneider (New Jersey). Yet if you're going for the most accurate comparisons they'd be Petr Mrazek (Detroit) and Jaroslav Halak (NY Islanders).
Edmonton can't expect Nilsson to be the MVP for the Oilers game in game out like he's been the last four, but if he can give them a chance to win every night we might have some exciting hockey to be watching in January. Ya, January hockey being meaningful in Edmonton has been a stretch the last few years.
---
McDavid Recovery Ahead Of Schedule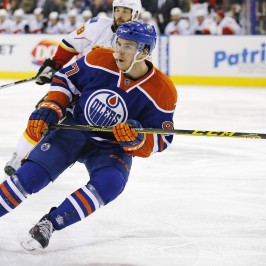 To say it was a huge blow to the Oilers to lose Connor McDavid to injury a month into his rookie season is an understatement. McDavid was a leading candidate for the Calder Trophy and was leading the way with 5 goals and 12 points in 13 games.
Then there was the unfortunate mix up with two Philadelphia Flyers defensemen on November 3rd Brandon Manning and Michael Del Zotto resulting in a broken left clavicle. Luckily for the Oilers it hasn't exactly been all doom and gloom.
Yes the Oilers have been bad, 30th place bad, but they've been 6-7-2 without him. In simple terms that's 14 points in 15 games. Edmonton has to be better and soon enough there will be light at the end of the tunnel because McDavid and the team medical staff is reporting that he's actually ahead of schedule.
Remember that 6-8 week time frame that was being thrown around? Well that would mean the current Oilers group has to weather the storm and there still might be hope for the team after all.
If McDavid's recovery stays the course he should be back in January.