National Hockey League president Clarence Campbell is upset with several players on the New York Rangers and especially general manager Emile Francis. Campbell says that Francis was solely responsible for the ugly scene in Madison Square Garden Sunday evening in which he was involved in a fracas with several fans. Ten Rangers players scaled the protective glass in defense of their general manager.
Campbell Investigated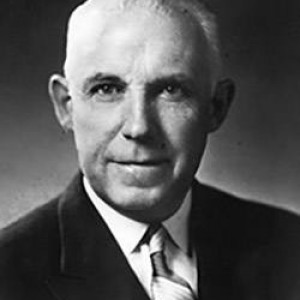 Campbell says he investigated the incident and summarized what he had found so far:
"When you get right down to it, Francis caused the whole thing. He may think he's entitled to do what he likes in his own building, but he isn't. He has no business interfering with any league official."
Campbell also reacted to Ranger president Bill Jenning's statement that goal judge Arthur Reichert will no longer be allowed into Madison Square Garden.
"That's an absurd statement. This man was appointed on the recommendation of the Rangers. He can say what he likes about it, but there's nothing he can do about it."
Campbell also weighed in on possible disciplinary action against the players who went in to the crowd.
"No hockey player is paid to be a body guard. The players had no business leaving the ice or leaving their bench. That's what they have police in the building for."
Campbell said that he has talked to numerous witnesses and if their reports, which are all consistent, are accurate, then the players are guilty of "Gross Misconduct."
Francis Not Amused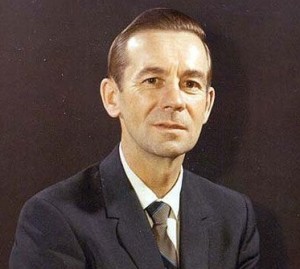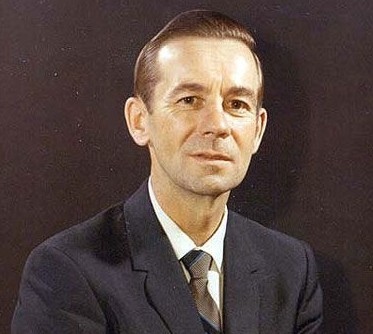 Francis chuckled when he heard of Campbell's comments.
"Oh, he said that, eh? Well, I'll talk to anybody if I think we're not getting a fair shake."
As for being rescued by his players, Francis was thankful for their intervention:
"They were three big guys – all over six feet. And one of them must have weighed over 250 pounds. I was glad to see the players come over the glass."
Francis said the players helped to calm the situation. He said they helped the police, many of whom were in plain clothes and weren't readily identifiable as officers.
Francis says that there was method to his madness of rushing at the goal judge:
I'm trying to build up a fighting spirit on our team. We have to let players know we're behind them or maybe they'll start not caring. All the player can do is skate away from the referee or take a misconduct penalty. There are times like this when management has to go to their support.
International Hockey Coming to Montreal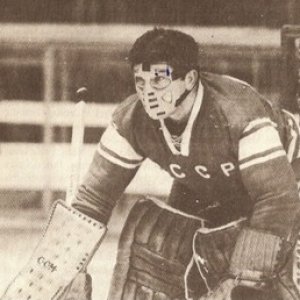 Sam Pollock, general manager of the Montreal Canadiens, announced yesterday that he has completed arrangements with the Canadian Amateur Hockey Association to bring the world's top amateur teams to Montreal.
The Russian, Swedish, Czechoslovakian and Canadian National teams will play against the Montreal Junior Canadiens. The series will open on December 15 when the USSR plays the Baby Habs at the Forum. Junior Canadiens will be bolstered by former players now in the minor professional ranks in the parent organization. A week later, Sweden comes in, with the Czechs following on January 6.
The Canadian Nationals make their appearance on February 4. They will play a team made up of Ontario and Quebec collegiate players.
Rousseau Top Scorer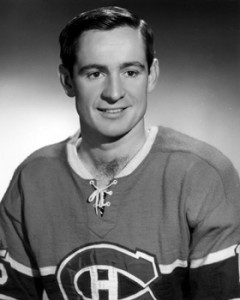 Bobby Rousseau of the Montreal Canadiens is the NHL's leading scorer with 23 points, two more than Chicago's Bobby Hull. Rousseau has 10 goals and 13 assists, while Hull has scored 15 times, with six helpers. Rousseau's team mate Jean Beliveau is third with 19 points, followed by Stan Mikita of Chicago who has 17. New York Ranger captain Bob Nevin  rounds out the top five with 15 points.
Gump Worsley and Charlie Hodge of Montreal are the top goaltending tandem with a 2.64 goals-against average. Jacques Laperriere leads the penalty parade with 34.
Notes:
Bobby Hull did not make the trip with the Black Hawks to Detroit for tonight's game against the Red Wings. Hull is suffering from a twisted knee.
Despite his great play, the Boston Bruins will have to return goalie Bernie Parent to Oklahoma City once Gerry Cheevers is well enough to play. Parent was called up under emergency conditions which means he will have to return to his minor league club.
After Sunday night's wild display in New York, the NHL says it is going to build protective cages for the goal judges.
Leafs Punch Imlach likes the way Mike Walton has played and plans on keeping the youngster around until Red Kelly is fully healthy.
Two Oshawa Generals hold down the top two spots in the OHA Junior A scoring race. Defenseman Bobby Orr is in first with 32 points, followed by C Danny O'Shea with 31.