The Detroit Red Wings broke up a tense 1-1  tie with four third-period goals to skate off with a 5-2 win over the Montreal Canadiens in the second game of the best-of-seven Stanley Cup final. Detroit now leads the series, shockingly, two games to none.
Once again, Red Wing goalie Roger Crozier was the outstanding player for Detroit. Crozier stopped 23 of 25 Montreal drives. His biggest saves were two almost magical glove stops on Gilles Tremblay and Jean Beliveau in the first minute of the third period. At that time the score was tied at one. First-period Goals by J.C. Tremblay of Montreal and the Wings' Andy Bathgate were the game's only scores to that point.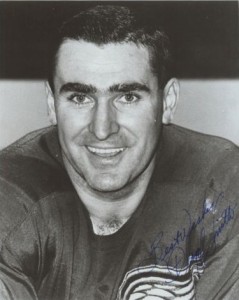 Less than a minute later, Bruce MacGregor put the Red Wings up by 2-1. Fifty seconds after that, Ab McDonald made it 3-1 for the Wings and Detroit's seemingly impossible dream looked a little more achievable.
Yvan Cournoyer drew Canadiens to within one at the 12-minute mark of the third, but that was as close as they would get on this night. Floyd Smith and Dean Prentice would each count another goal to make the final 5-2 for the Wings.
In a giddy dressing room after the game, Detroit coach Sid Abel had no trouble explaining how the series had arrived at this point:
"We started preparing for the playoffs the night Toronto won a game that meant we couldn't finish higher than fourth. It was about two weeks before the season ended. The first thing we did was take Gadsby out of the lineup for a rest and we did a little doctoring around with the rest of the lineup.
"Last year we were the best team in the league three weeks before the season ended, then we were a bust in the playoffs. This season we started hitting a peak with about five games to go."
Every player on the Detroit team echoed the sentiments of veteran Alex Delvecchio when pinpointing the turning point of the game as being Crozier's two huge saves in the third period's first minute:
"That was it – the whole game."
What a lot of people likely aren't aware of is the battle the little Detroit netminder is waging against pancreatitis. He has been in and out of hospital with the affliction for the past seven months. As recently as the last series against Chicago, he was rushed to hospital with an attack right after a game. He stayed there until just a few hours before the next contest.
To combat the condition, Crozier follows a strict diet and takes his prescribed medication religiously.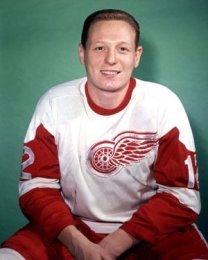 MacGregor had ample reason to celebrate his goal. It was his first in playoff competition and came on the occasion of his 25th birthday. He described the tally this way:
"I fielded the puck in the corner and started to come out. Ullman and Henderson were waiting out front with their defence. They made no move to cover me so I just kept skating out. Finally Gump moved and I parked it in the short side. I still can't understand why a defenceman didn't move to check me."
Montreal coach Toe Blake was livid with his troops after the game and he didn't mince words:
"We got beat because about 15 guys didn't do their jobs. I have never seen more stupid hockey in a Stanley Cup final. They were skating away from the puck in their own zone. You don't win cups that way.

"That team (Detroit) feasts on defensive mistakes and we played right into their hands by giving the puck away. Don't ask me how many times. I couldn't keep track. It was terrible."
Montreal captain Jean Beliveau was no less impressed with Crozier than the goalie's team mates:
"When Crozier robbed Gilles and me early in the third period, that was the turning point. I still don't know how he got that shot of mine. It was one of my best. My aim was perfect but he caught it with his right hand and I had a lot of net to shoot at."
84 Players Taken in Amateur Draft
Eighty-four junior hockey players began their road to professional hockey this week. Teams from hockey's four professional leagues shelled out a total of $192,000 to select junior players in the first draft since the establishment of the new agreement between the National Hockey League and the Canadian Amateur Hockey Association.
Habs Get Priority Picks
The draft had a unique feature that gave the Montreal Canadiens the right to select two players of French-Canadian descent before any other players were taken. The Habs then forfeited their rights to choose players in the first and second rounds.
The two players who became Montreal property right off the bat were forward Maurice St. Jacques, who played for London Nationals, and goaltender Phil Myre of the Shawinigan Bruins. Myre is currently playing in the Memorial Cup Eastern Canada Final against the Oshawa Generals.
The players taken yesterday were all 17 or 18 years of age. They could not be players who had been signed or protected previously by the established six NHL teams. The new expansion franchises did not take part.
Bruins  Used Detroit's First Choice
Some of the choices were a bit surprising – teams took players who were already with their junior teams but were open to be drafted. Boston, for example, took three players who already play for teams sponsored by Boston: Barry Gibbs, Steve Atkinson and Tom Webster.  But the Bruins also picked a couple of players who were on Detroit junior clubs, Rick Smith of Hamilton and Garnet (Ace) Bailey of Edmonton.
Boston had an extra pick thanks to the late-season trade with Detroit that saw Leo Boivin and Dean Prentice head to the Red Wings. The Wings gave the Bruins their first choice in this draft as part of the complicated exchange, and Bailey was the player they took with that pick.
New York Rangers took two Kitchener Rangers, Don Luce and Jack Egers. They also picked up Brad Park from Toronto Marlboros and Joe Johnson of Peterborough Petes.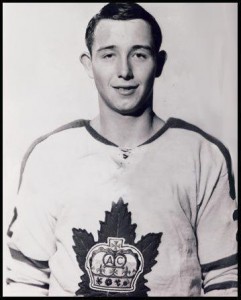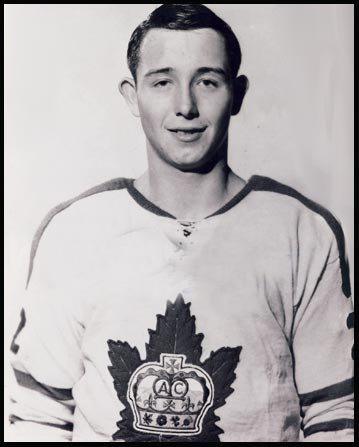 Chicago took four players from teams other than their own: Terry Caffery (Toronto), Ron Dussiaume and Brian Morenz (Oshawa) and Barry Gibbons of Markham Jr. B.
The Maple Leafs named two players from their Marlboro Jr. A team – John Wright and Cam Crosby. They also selected Rick Ley from Niagara Falls and Dale McLeish of Peterborough.
Because of the trade with Boston, Detroit gained only three players: Jim Whittaker (Oshawa), Lee Carpenter (Hamilton Jr. B) and Grant Cole (St. Mike's Jr. B).
Montreal, in addition to their two priority French-Canadian players, grabbed Jude Drouin from Verdun and Robert Pete from Montreal Junior Canadiens.
The second phase of the draft saw the American Hockey League teams each place three players on their lists. Next, the Western Hockey League clubs took three players each. Finally, the Central Professional Hockey League selected a pair of players for each team.
Bruins, Wings Complete March Deal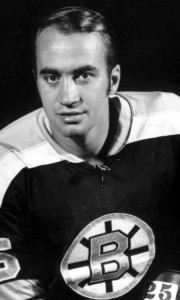 The Boston Bruins and Detroit Red Wings finally completed that March deal that saw Leo Boivin and Dean Prentice go to the Red Wings from Boston. Ron Murphy and Gary Doak were sent to the Bruins at the time, with provisions in place for junior players to move to Boston after the regular season.
The Wings had, as part of the original deal, agreed to give up their first pick in the amateur draft and an un-named Red Wing junior chattel. The junior in question turned out to be Hamilton Red Wing defenceman Bart Crashley. The player taken with Detroit's pick in the first round was Garnet (Ace) Bailey of the Edmonton Oil Kings.
The Bruins then traded Crashley back to Detroit in exchange for Bill Lesuk. Lesuk is a speedy winger who was with the Weyburn Red Wings in the Saskatchewan Junior Hockey League last season.
Hot Goalie Upsets Oshawa
The Shawinigan Bruins upset the heavily favoured Oshawa Generals by a 5-4 score  to even their best-of-five Eastern Canada Memorial Cup final at one game apiece. The game, played before 3,667 shocked fans in Oshawa puts the Bruins right back in a series that the Generals were thought to have well in hand after game one.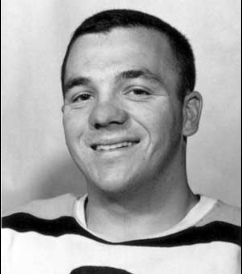 The next three games, if necessary, will be played in Shawinigan.
Shawinigan goalkeeper Phil Myre was the chief architect of the visitors' win. He made a number of sparkling saves, especially late in the game as the Generals sought to tied the score. Montreal Canadiens must have scouted Myre for a while, they claimed him as a priority French-Canadian selection in the amateur draft held yesterday.
Oshawa outshot the Bruins by a 40-19 margin. Myre's magic, coupled with a rare off night for Oshawa netminder Ian Young enabled the Quebec club to eke out the victory.
Pierre Lepage scored twice for Shawinigan. Singles came from Mike Hyndman, Alain Beaule and Clement Tremblay. For Oshawa, it was Wayne Cashman, Bill Heindl, Bill White and Chris Hayes.
Notes: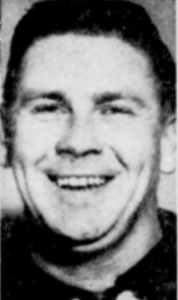 NHL referee Vern Buffey has reversed his stance and says he will now wait until mid-summer before deciding whether to retire from officiating.
New York Rangers centre Jean Ratelle underwent spinal surgery yesterday in New York City. He likely won't be ready to start the 1966-67 season for the Rangers.
Louis Blues, new NHL expansion team set to begin play in the 1967-68 season, are getting set to announce the identity of their general manager. Sidney Salomon Jr. says that the announcement should come within a week to 10 days. AHL president Jack Riley's name has been linked to the Blues.
Riley has announced that he will be leaving his post as AHL president to accept a position as general manager of one of the expansion clubs. Teams most mentioned in connection with Riley are St. Louis and Pittsburgh.
Boston Bruins GM Hap Emms says that the future of defenceman Ted Green is in doubt because of a knee injury he suffered last January.
Rudy Pilous spoke for the new California Seals NHL team at a league meeting in Montreal on Sunday. A spokesman for the team says Pilous has not yet been signed to a contract, although he did represent the club at the meeting.