Twenty-two-year-old Paul Henderson, the speedy Detroit Red Wings forward who is quickly gaining a reputation as a clutch goal scorer, was the lone goal-getter last night in the contest between the Wings and the Boston Bruins at the Garden in Boston. The 1-0 Detroit win was the only game on the National Hockey League schedule.
Crozier, Bassen Share Shutout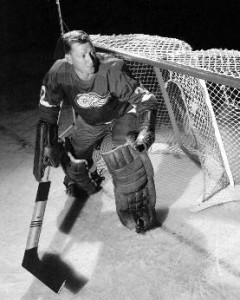 Red Wing goalies Roger Crozier and Hank Bassen combined for the shutout before 13,367 fans in Boston. Crozier started the game but had to leave after 12 minutes when he injured a knee in a goalmouth scramble with Boston's Tommy Williams.
Bassen came into the game and blanked the Bruins for the final eight minutes of the opening frame. Crozier wasn't seriously injured and returned at the start of the second to play the rest of the game.
Henderson's goal came just before the five-minute mark of the third period. He broke into the Boston zone and beat Bruins goalie Ed Johnston with a 30-foot shot from the left side that went over the goaltender's shoulder. A couple of rookies set up the play – Jimmy Peters Jr., who recently scored his first NHL goal, and young Peter Mahovlich, up from the Hamilton Red Wings of the Ontario Hockey Association Junior A League. Peter is the younger brother of Toronto's Frank Mahovlich.
Boston had a great opportunity to tie the score about three minutes after Henderson's marker. Detroit's Norm Ullman received a five-minute major for high sticking Boston's Albert Langlois and cutting him over the left eye. The Bruins were unable to generate any kind of attack during the five minutes of power play time, and were lustily booed by the Boston crowd. Over the final 20 minutes Detroit outshot the Bruins 15-3.
The victory moves Detroit to within two points of first-place Montreal Canadiens, and only one behind second-place Chicago.
Nats Drubbed by Russians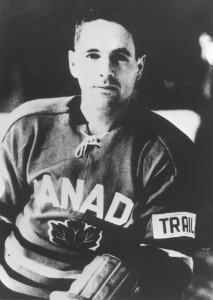 The Russian national hockey team had no trouble disposing of the Canadian nationals for their second straight win at the international hockey tournament in Colorado Springs, Colorado. The Russians jumped out to a 4-1 lead and coasted to a 6-2 win over the Canadians.
Coach Jackie McLeod, who has taken on a playing role for this tournament, scored both of Canada's goals. McLeod, 35, scored his markers in the final two periods.
Four of the Russian goals were scored on the power play, as the Canadians employed roughhouse tactics all night, much to their detriment. Alexandr Almetov led the Russian attack with two goals. Singles were netted by Vyacheslav Starshinov, Viktor Yakushev, Vladimir Yurzinov and Alexander Striganov.
Russian coach Anatoli Tarasov complained after the game about the Canadians' "dirty" play. Four Russian players were injured during the game, as Canada was generous with high sticks, charging and elbows.
Father David Bauer, who is listed as the supervisor of the Canadian team, agreed with the Soviet bench boss:
"I don't ever want to be connected with another team that plays that kind of game. It was disgraceful.
"We agreed that penalties were absolutely out, unless unavoidable. Then they turn around and do all sorts of crazy things, running at people. I can't understand it, but I can tell you this: It won't happen again."
Campbell Investigates Green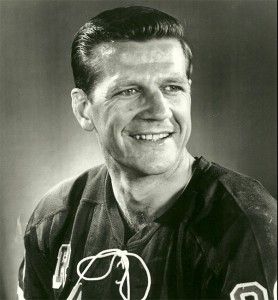 National Hockey League president Clarence Campbell wants a word or two with Boston Bruins defenseman Ted Green. Campbell says he is going to thoroughly investigate last weekend's home and home series between the Bruins and the New York Rangers which featured several ugly incidents, the most serious of which was an injury suffered by Rangers forward Phil Goyette. Goyette was speared by Green and will be lost to the Rangers for about a month with internal injuries suffered when Green buried his stick into Goyette's midsection.
Green tied the NHL single game record with seven penalties during Sunday's game. He was one minute short of Reg Fleming's single game record of 37. Green earned 47 minutes in penalties over the two games.
Campbell explained his rationale for the investigation:
When someone is out of action for a month, the way Green was, and then comes back and runs up so many penalties, there's an abnormal condition. I'm interested in investigating his overall conduct and attitude.
Campbell is unsure of what further action can be taken against the Boston player. He has been assessed all the automatic fines that apply and the spearing penalty is strictly a judgement call on the part of the referee, who in this case is John Ashley. Campbell will review Ashley's game report but Campbell said that it's not normal NHL practice to review a referee's judgement call.
Junior Habs Blast St. Catharines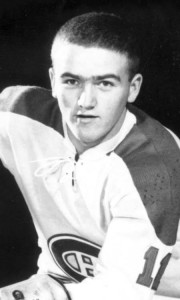 The Montreal Junior Canadiens completely decimated the St. Catharines Black Hawks by a score of 12-2 in a laugher at the Garden City Arena in St. Catharines in one of two OHA Junior A games last night.  In the other contest, the London Nationals edged the Peterborough Petes 5-4.
Norm Ferguson led the Baby Habs with four goals. Jacques Lemaire added three, with singles coming from Larry Pleau, Richard Pumple, Bernard Cote, Lucien Grenier and Robin Burns. Barry Salovaara and Ken Laidlaw had the St. Catharines markers.
Black Hawks' regular goalie Peter McDuffe started for St. Catharines but was replaced early in the second period after giving up six goals. His replacement, rookie Mark Schledwitz, fared no better, also being beaten six times.
Power Play Winner for Nats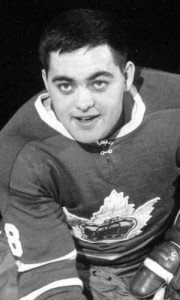 Neil Clark's power play goal at 8:05 of the final frame, was the winner for London as they eked out their win over the Petes. Clark and Neil Clairmont led the London attack with a pair of goals each, while Cliff Turner added a singleton.
Mickey Redmond and George Godson had two goals each for Peterborough.
With the win, London is now just three points back of St. Catharines Black Hawks for eighth place in the OHA Junior A standings.
Notes: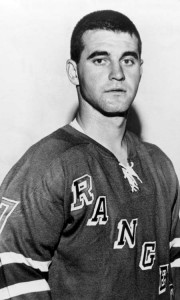 Detroit Red Wings have lost left winger Ron Murphy for an undetermined amount of time with a knee injury.
Andre Lacroix of Peterborough Petes now leads Bobby Orr of Oshawa by 10 points in the OHA Junior A scoring race.
Chicago Black Hawks have sent forwards Dennis Hull and Fred Stanfield to their St. Louis farm team in the Central Professional Hockey League. The Hawks have promoted forward Dave Richardson from St. Louis.
New York Rangers have called up forward Jim Johnson from Minnesota Rangers of the CPHL to replace injured Phil Goyette.
San Francisco Seals of the Western Hockey League have lost forward Ron Harris who will be out four weeks with a shoulder injury. Playing coach Charlie Burns has a back injury and will also be out of the lineup. Seals have called up forward Del Topoll from Tulsa of the CPHL and winger Stan Gilbertson from Clinton Comets of the Eastern Hockey League.
Brent Imlach, son of Toronto Maple Leafs coach Punch Imlach, is working out with the Leafs over the Christmas season. It's doubtful he will get into a game, though.