Adam Tambellini THW Close-Up:
Date of birth:  November 1st, 1994
Place of birth:  Edmonton, AB, Canada

Ht:  6'4″   Wt:  171
Shoots:  Left
Position:  Center
NHL Draft Eligibility: 2013 1st year eligible
Twitter:  @atambo9

THW The Next Ones Ranking (January 2013):  99th
CS Midterm Ranking:  62nd among NA Skaters
Other Rankings (If available)
·                       THW War Room Rankings (May):  53rd
·                       ISS:  Not Ranked
·                       Future Considerations:  Not Ranked
·                       Craig Button:  Not Ranked
·                       CS Final Rankings:  42nd (N.American Skaters)
***
[NHL 2013 Draft Guide – The Next Ones Draft Headquarters: Your quintessential draft resource]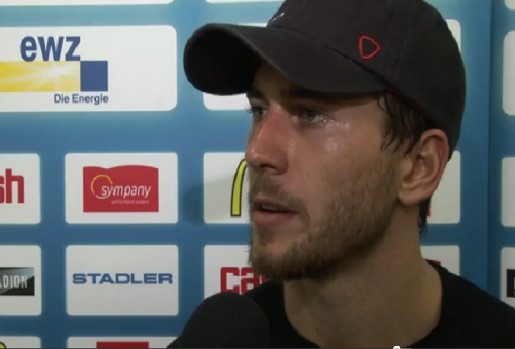 ***
College will tell the tale for Tambellini
It will always be tough to judge players based on potential but Tambellini has first class tools but he does not quite possess that NHL size that he needs to play right now or even anytime in the short term. Whomever drafts the Surrey forward will get a player that is ready to work. His sniping ability is well understood but that slight frame is driving a few scouts to be rather hesitant about his future outlook err position in the 2013 NHL Draft. One has to think his time in college is going to be pivotal in his development.
North Dakota is a top flight college and has seen a laundry list of players come out NHL ready that went in a little rough around the edges to say the least. Tambellini is no exception and he will have every chance to succeed at the NCAA level. The simple reality is if he wants to be like his brother Jeff, who excelled for Michigan, Adam will have every chance as he develops in a top tiered program that has tradition. There is no reason not to expect Adam to be one of the best players in the college ranks by his junior or senior year. It may happen faster.
Where Will He End Up in June:
This is the old case of it depends who you believe. Does Adam Tambellini have the talent to be taken in the second round? That answer is yes. However, it is going to come down to the right circumstance and the right team willing to take that chance. 

Scout's Honor:
"He works hard in practice every day, and regardless of what his last name is he'd up there in the draft as a pretty high pick. … He's a pure sniper. He's got that big-league shot and release. He's a power forward, he's still a little bit slight, but he's going to fill out and mature."
Surrey Coach Matt Erhart to Journal Pioneer and Nanaimo
"All-around quality prospect with good feet, a great shot, and all-around game. Is growing bigger and stronger. He plays strong on the puck, and in the battle areas and never takes a shift off. Creates space and finds his way to the open spots. Still needs time and hasn't played with top competition, but displays many fine characteristics that project him as an excellent developmental wing prospect down the road."
Bill Placzek — Draftsite.com
***
Statistics:
Bio/Interview(s)/Link(s):
International Tournaments:
ETA :
4-5 years
Risk-Reward Analysis:
Risk = 2.5/5   Reward = 4.5 /5
NHL Potential:
If Adam Tambellini can find a way to develop a two way game at North Dakota while gaining enough weight to take on the rigors of college and the NHL, then he can be a top six forward at the highest level. 

Strengths:
Focus
Leadership
Work Ethic
Well above average hands
Competitiveness
Resourceful especially on broken plays
Flaws/Aspects He Needs To Work On:
Must eat more carbs and develop strength to play in college.
Playing a string of games without tiring
Needs to learn to let game come to him at times.
Must watch more video to develop game.
Fantasy Hockey Potential:
Offense — 8.5/10   Defense — 4/10
NHL Player(s) Comparison:
—   Adam Tambellini probably has the look of Ryan Miller and the sniper ability of Ilya Kovalchuk.  He will likely fill out somewhere in between but that is for the future to decide.
Video(s):
Off The Iron (Interesting Notes):
— Adam is the brother of Jeff Tambellini and son of Steve Tambellini and the interesting part is Adam may wind up developing into an even better prospect. Again, time will tell.
***
THW's The Next Ones prospect profile template design architect: Chris Ralph
***