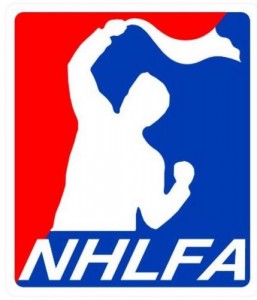 With the NHL lockout now (tentatively) over, many fans are finally breathing a sigh of relief, but that's not the end of it. Still, many questions remain: Will the fans return as enthusiastically as they did after the 2005 lockout or will the "Occupy NHL" movement stick, or what will happen to players like Luongo or PK Subban who's future with their current NHL clubs are still not set in stone.
TSN recently did a poll on what percentage of fans will boycott the NHL after the lockout and 73% of fans said yes, but will this send a strong enough message to the NHL and NHLPA? While most of us can say that we won't be going to any games or buying any merchandise, how many will actually stick to that resolution. I, and there are many out there like me, can't cut the NHL out completely, but we can do our best to support the local sports bars, restaurants, etc. that suffered during the lockout by watching the games there instead of at the rink or at home.
As for the players with uncertain futures, it's now crunch time for their agents and their favoured teams. As for Roberto Luongo, he has two options: bite the bullet and stay as a backup to Cory Schneider, or agree to whatever team offers Gillis the players he believes are a worthy trade. The most likely team interested in trading quality players for Luongo would be Toronto, they need a goalie, and have some okay players that they can afford to give up, not to mention they have the money available to pay his salary, unlike Florida, which is believed to be Luongo's preferred destination. Either way a deal should be made soon.
Many free agents still remain unsigned due to the uncertainty of the lockout. Possibly the most notable is PK Subban, who failed to sign with the Montreal Canadiens this summer. With training camps starting soon and both parties seeming to want to make a deal, it seems one will be made ASAP.
Now that the lockout is finally over and fans are beginning to flock back to their TV's for a relaxing night of hockey games and highlights, more questions will be answered and more issues resolved. The NHL cannot afford to lose more fans than they already have.