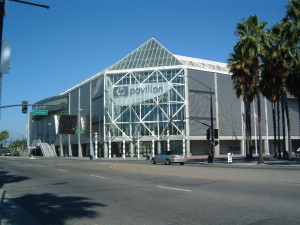 It can be argued that none of the parties involved in the CBA talks actually came away victorious in the new deal.
Gary Bettman and the owners and Donald Fehr and the players displayed their ultimate stubbornness in waiting until the last minute to reach an agreement, and that cost them millions of dollars in revenue and sponsorships. The ire of the fans increased each time the talks broke down, and the NHL itself lost immense popularity and interest.
However, there is one clear winner with the end of the lockout: local businesses — restaurants, bars, and shops — located near NHL arenas.
A lot of restaurants unfairly had to suffer from the lack of NHL games, such as San Pedro Square Bistro and Wine, located within walking distance of HP Pavilion, home of the San Jose Sharks.
On a typical winter night, 17,562 fans pack the streets of San Jose for a Sharks game, many of them stopping by restaurants in San Pedro Square — such as the Bistro — for a pre-game or post-game meal. Unfortunately, that has yet to happen and businesses are suffering as a result.
You might remember Natalie Do, the chef of the Bistro and whose husband owns the restaurant. In November, she reported that the Bistro had lost 30 percent of business as a result of the lockout.
"We had to downsize the staff, and cut our business hours to save on labor costs," she said in an email on Sunday night. "We are very excited that the Sharks will be playing in a couple weeks because we rely greatly on the Sharks season to keep our business going. We are looking forward to seeing our regulars and hopefully get new customers."
Without a doubt, the NHL lockout has really hit the Bistro hard, but hopefully the resurgence of hockey will help Natalie and Co. forget about the difficult times and bring them more business and customers.