In 1984's The Muppets Take Manhattan, audiences were left with their hearts in there throats when the gang disbanded after failing to get there college variety show up on Broadway.   A melancholy musical number with lyrics such as, "Saying goodbye, why is it sad? / Make us remember the good times we've had/ Much more to say, foolish to try/ It's time for saying goodbye" drowned ours eyes as each Muppet took off for their own solo adventures.  Kermit was left to the do the heavy lifting and tries to sell the show in Manhattan.   This all seems suspiciously familiar as so many New York Islanders had to go off on their own, while their brethren in of NHL Player Association representatives stayed in Manhattan to bargain the new deal to end the lock out.   One can only imagine the despondent sentiments were equal if not worse.  After all, a few Muppets scattered across the country is no comparison to an autumn without NHL hockey.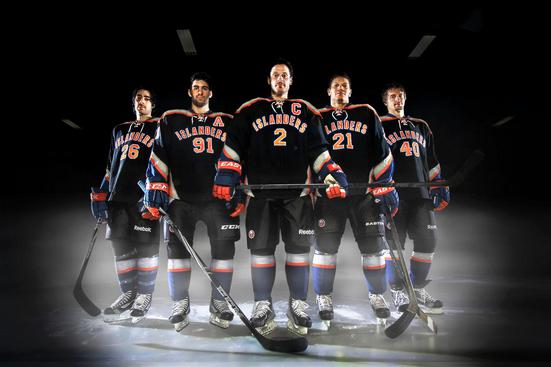 In the spirit of Kermit finding a wanderlust young producer to put up the Muppet's musical, the NHL and NHLPA found a mediator to help them finally come to an agreement.  So in the wee hours of Sunday, January 6, 2013, the deal was struck and like a Bat Symbol in the night sky the logo of a bold "NY", with the "Y" phasing into a hockey stick and a crude orange map of Long Island glowed for all to see.  The displaced 2013 New York Islanders new it was time to return home.
Like many players across the league, there has been a contingent of Isles practicing on there own on Long Island.  These include Rick Dipietro (who was injured in his stint in Germany), veteran and hungry for a rebound second season on the team Marty Reasoner, summer free agent signing  defenseman Matt Carkner, top line goal scorer Matt Moulson and free agent signed enforcer Eric Boulton.
The spotlight is of course saved for the return of John Tavares from Switzerland.  The burgeoning superstar played with captain Mark Streit to keep into professional game shape.  A recent incident had Tavares the victim of a bite from an opposing player, so he's probably more than ready to get out of Swiss dodge.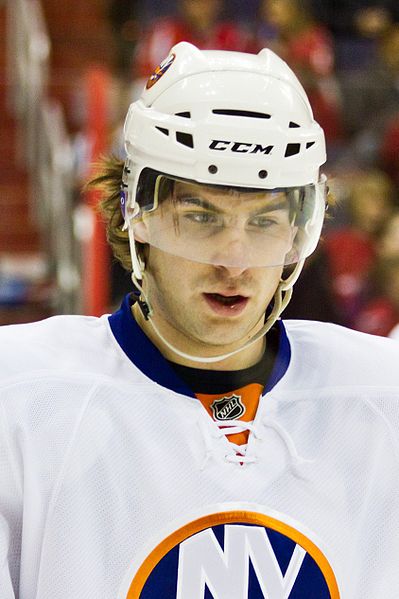 The rest of the European castaways include Josh Bailey, Andrew MacDonald, Frans Nielsen, and new to the Islanders, Lubimor Visnovsky, who after being acquired in a trade from Anaheim contested the legality of the move.  It remains to be seen if he'll try and stay with his KHL team rather than join the Isles.
Michael Grabner will also join the team from Europe, but comes with an injury.  When Newsday Islander beat writer Arthur Staple tweeted out status updates of the players he said Grabs was out with a groin injury, but thanks to the savvy tweeting skills of Mr. Grabner, he himself replied and corrected it himself:
I'd say this is a good source for his injury. RT @grabs40 @StapeNewsday not groin, tear in my abs.
The AHL Bridgeport Sound Tigers are about to have their team depleted as the Islanders will certainly bring a slew of players to training camp. Travis Hamonic is already a top two defensemen in the NHL, so his return is certain. The other invitees will include Nino Niederreiter, Casey Cizikas, Brock Nelson, David Ullstrom, and prospective goaltenders Andres Nilsson and Kevin Poulin.
Matt Martin, Kyle Okposo arrive from their respective home bases.   The Islanders will welcome Brad Boyes, the free agent they acquired to play on the top line with Mr. Tavares and Mr. Moulson.  He will be expected to fill the void of departed free agent P.A. Parenteau, who signed with the Avalanche.
Evgeni Nabokov who has been practicing with San Jose Shark players in California will also return.  The seasoned veteran could be the key play to the Islanders playoff push this season.  At 37 years old, the net minder may benefit the most from a shorten season.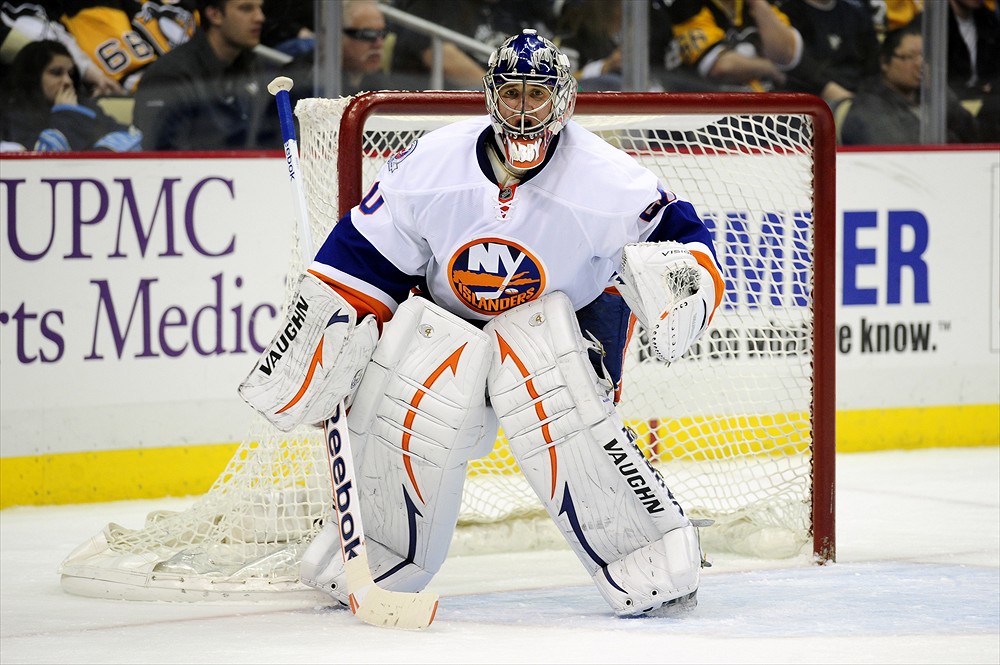 The team will have to wait on official rules regarding junior players before a decision is made on whether recent members of Canada's World Junior team Ryan Strome and Griffen Reinhart will receive a training camp invite.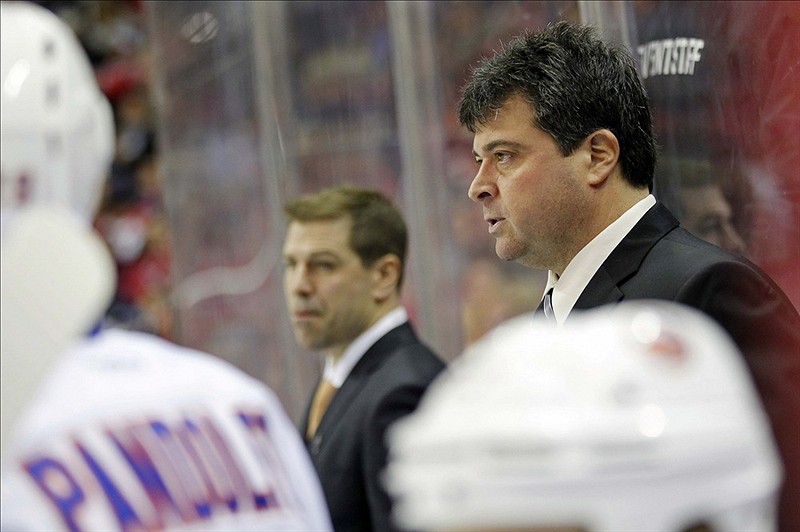 Coach Jack Capuano and GM Garth Snow will welcome the team back this week to the Iceworks facility in Syosset, New York for training camp.   Hopefully somewhere, some the rousing and cathartic song "Together Again" from when the Muppets finally reunited, ready to take on Broadway, will play out as the reunited New York Islanders quickly prepare to make the most of the coming 2013 NHL season.