This season has already been a big one for the Washington Capitals' Alex Ovechkin. Back in January, he recorded his 1,000th career point. Recently, he became the third player in league history to record 30 or more goals in his first 12 seasons.
Ovechkin had his 30th goal of the season during the Caps' last win against the Arizona Coyotes. He scored the goal 8:31 into the first frame on a Washington power play. After receiving the pass from Marcus Johansson near the back boards, the Crazy Eight hammered the puck from the right circle to put the Caps up 1-0.
Ovi might have had a slump earlier this month and may not be having his most productive season. Still, his most recent goal has earned him yet another milestone. In the 12 seasons that he's played to date, Ovechkin has not fallen below the 30-goal mark once. To date, only two other players have recorded 30 or more goals in their first 12 seasons — Mike Gartner and Wayne Gretzky. In other words, the Crazy Eight is now part of a very exclusive and elite group.
Ovechkin will be turning 32 later this year, which means that he still has many years remaining ahead of him. So how does Ovi stack up to the two other hockey legends?
Mike Gartner
Gartner and Ovechkin share a lot in common. Most notably, both players were long-time members of the Capitals. Gartner made his debut with Washington in 1979 and remained on the team until his trade to the Minnesota North Stars in 1989. During his 10 seasons with the Caps, Gartner recorded 397 goals and 789 points. He was Washington's all-time leading scorer until Peter Bondra surpassed him in 2003.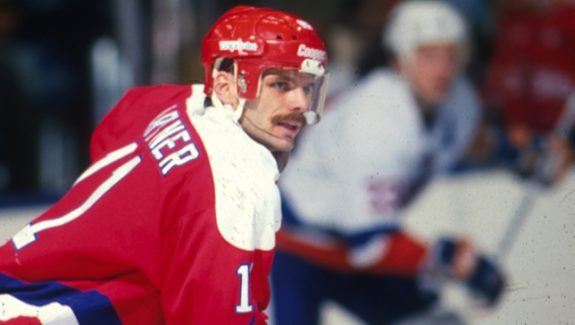 Gartner's streak continued after leaving the Caps. In the next seven seasons after his trade, he recorded seven more seasons with 30 or more goals. To date, he holds the longest streak in league history for 30+ goal seasons with 17.
By the current looks of things, it's fair to say that Ovi is very much on par with Gartner, if not better. In 2014, he succeeded Bondra as the new franchise scoring leader. With 555 goals and 1,028 points, Ovechkin is likely to remain the Caps' goals and points leader for well into the foreseeable future. Whether he can pick up 30 or more goals in each of his next five seasons and match Gartner's record is hard to say. Still, for the six-time Maurice "Rocket" Richard Trophy recipient, it wouldn't be any surprise if he does.
Wayne Gretzky
Little surprises fans that The Great One was able to score 30 or more goals in his first 12 seasons. He is the NHL's most prolific scorer to date, with close to 2,000 career goals and 3,000 career points. Gretzky's also holds numerous other records in the league.
During his debut season in 1979-80, Gretzky had 137 points, which remains until today the most by a rookie. That year, The Great One very narrowly lost to Marcel Dionne for the Art Ross Trophy. Dionne and Gretzky both had 137 points, but the former had 53 goals while the latter only had 51, which became the deciding factor.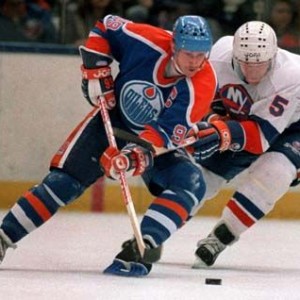 Ovechkin may have not led the league in goals or points during his rookie season, but as surprising as it seems, his 52 goals was one more than what Gretzky had. Since the Richard Trophy first emerged in 1998, Ovi's won the title more times than any other player has. In fact, he's been the trophy's winner in the last four seasons.
The Great One's streak for 30+ goal seasons ended at 13 after his NHL debut. Gretzky sustained a back injury during the 1992-93 season, which put him out of action for the majority of the year. If Ovi can muster 30 goals next season too, then he'll be tied with the all-time great.
Still, for The Crazy Eight, beating Gretzky's overall performance is probably not likely. Nonetheless, it's fair to say that he will go down in history as one of the most successful players from Russia. No other Russian-born player currently has more goals than Ovi has.
Ovechkin might remain an active player for years to come, but his performance can already compare to two of the all-time greatest players in the league.
I am a Vancouver-based sports journalist currently reporting for The Ubyssey, the campus newspaper of the University of British Columbia. Sports I have covered before include hockey, basketball, football, baseball, volleyball, rugby, field hockey, swimming and track and field.