The 2018 Stanley Cup playoffs have been competed and the Washington Capitals have finally captured their first championship in their 44-year existence. Following a brief vote among the writing staff here at The Hockey Writers, Capitals captain Alex Ovechkin has been selected as the third recipient of the Jean Beliveau Award as the most valuable player in the National Hockey League's post-season.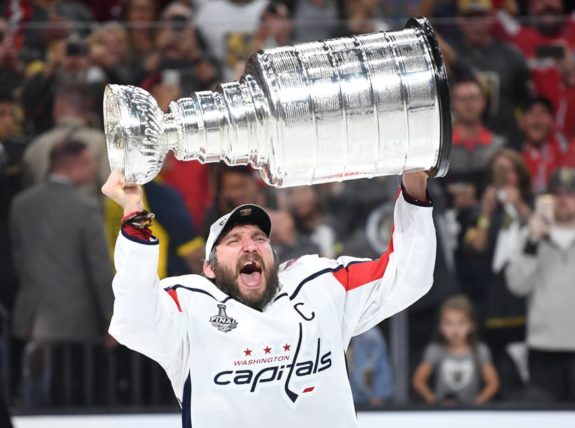 The emotional and on-ice leader of the Capitals, Ovechkin faced every opponent's shutdown line yet still managed to lead the playoffs in goal-scoring. Teammate Evgeny Kuznetsov led the playoffs in scoring with 32 points, but Ovechkin had 27 points (second overall) and was the glue that kept the Capitals together as they battled through four tough series with Columbus, Pittsburgh, Tampa Bay and Vegas. He edged out Kuznetsov and Braden Holtby to capture this award.
Our version of the Conn Smythe Award, the Jean Beliveau Award is named after Montreal Canadiens legend Jean Beliveau, whose name is on the Stanley Cup 17 times (10 as a player, 7 as an executive), more than any other individual.