Not only has Finland been able to develop Hall-of-Fame-worthy talent, but they have also produced an impressive number of high-quality NHL and professional players from a nation of six million people.
Related: All-Time Ontario-Born NHL Lineup
Most of the selected players and those who just missed the cut have won Stanley Cup championships, been named to All-Star teams, been nominated to the Hockey Hall of Fame (HHOF), and are on the 100 Greatest NHL Players list. This article will assemble a starting lineup for an all-Finnish team.
Left Wing – Esa Tikkanen
Esa Tikkanen had a very productive career with several NHL franchises but is best known for his time with the Edmonton Oilers and New York Rangers, where he won a total of five Stanley Cups with the two teams. Tikkanen was a proven playoff performer, scoring 72 goals and 132 points in 186 playoff games over his career.
---
Latest News & Highlights
---
Tikkanen was also known as one of the game's finest – meaning most hated – agitators. He constantly got under the opponent's skin and his method of talking to them became known as "Tiki-Talk". While infuriating, no one could really understand him but his constant yelling and laughing at them was enough for him to become one of the all-time great agitators. He retired from the NHL in 1999 after a total of 14 seasons with seven teams where he amassed 1,077 penalty minutes as well as scoring 244 goals and 630 points in 877 games played, finishing his career as a better-than-point-per-game player; ranking him in the top 20 all-time in the NHL. He had his No. 13 retired by the Jets and his No. 8 retired by the Ducks in 2015 and was inducted into the Hockey Hall of Fame in the 2017 class.
Center – Saku Koivu
For Finnish center Saku Koivu, size was always seen as his biggest obstacle during his 18-year NHL career. But what he lacked in size, he more than made up for in heart and skill. The Montreal Canadiens picked him 21st overall in 1993, after their last Stanley Cup victory. Koivu joined the Habs in 1995 and had a strong rookie campaign with 20 goals and 45 points.
Koivu eventually became one of the most beloved Habs of all time, which is no small feat as his volunteer work in the city helped bring in the first PET/CT Scanner in the region. Koivu missed most of the 2001-02 season due to Cancer but recovered in time to rejoin the team for the 2002 Playoffs that saw the Habs upset the heavily favored Boston Bruins in the first round. His return to the team in April 2002 after missing a season battling Cancer led to one of the most emotional and memorable ovations in Canadiens' history.
He played 14 seasons with the Canadiens, and in 1999 he made history when he was selected as the first European-born captain of the Canadiens; his 10 seasons (1999-2009) in that role made him the longest-serving captain for the franchise. Koivu was voted to the NHL All-Star Game in 1998 and 2003 and won the Bill Masterton Trophy in 2002 and King Clancy Memorial Trophy in 2007. He finished his 18-year career with 255 goals and 832 points in 1,124 games in a Habs and Anaheim Ducks sweater.
Right Wing – Teemu Selanne
The greatest Finnish hockey player of all time is an automatic choice as the top right winger for this all-time lineup. Teemu Selanne, nicknamed "the Finnish Flash", was well-earned as he lived up to that name as the fastest and most remarkable Finnish-born goal scorer in NHL history. He took no time in making himself known to the hockey world. During his rookie season with the Winnipeg Jets, he scored 76 goals and 132 points, both NHL records for a rookie, which earned him the Calder Trophy as the top rookie in 1993.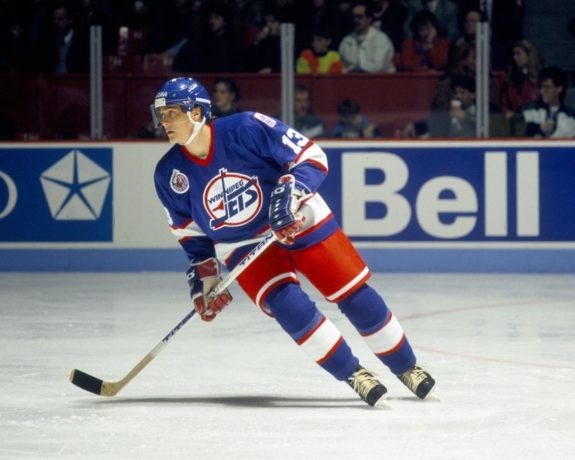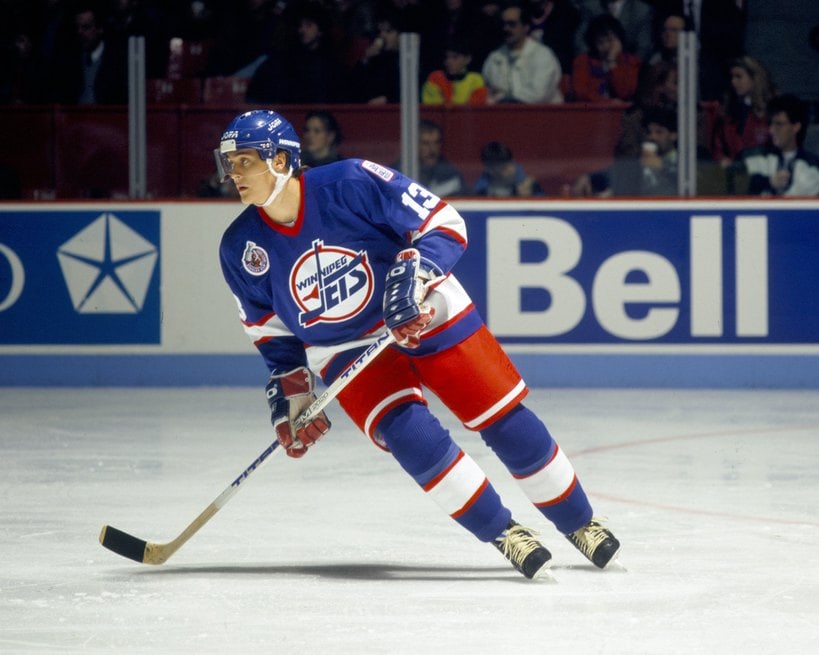 He was never able to reproduce the staggering offensive numbers of his rookie season, but upon his trade to the Ducks where he was united with Paul Kariya, the NHL was terrorized by the duo's constant scoring threat for six years. After suffering some serious knee injuries prior to the 2004-05 lockout season, Selanne was able to recover and then go on to continue his productive career earning himself the Masterton Award for perseverance. He won his only Stanley Cup with Anaheim in 2007 and retired in 2014, finishing his career with a remarkable 684 goals and 1,457 points.
Left Defense – Kimmo Timonen
The 5-foot-10, 196-pound defenseman, Kimmo Timonen showed the way to success for small, skilled defenders in the NHL. Drafted by the Los Angeles Kings in 1993, he wasn't signed and allowed to walk as a free agent. The expansion Nashville Predators were looking for players and traded for Timonen in return for future considerations. He established himself as a top-four defender on that team right away and played eight full seasons with the franchise, eventually becoming team captain, before signing with the Philadelphia Flyers. In 2015, Timonen was traded to the Chicago Blackhawks where he won a Stanley Cup (without scoring a single point for the franchise). He retired immediately after that victory with 117 goals and 571 points in 1,108 NHL games.
Right Defense – Teppo Numminen
Teppo Numminen is the forgotten Finn. He shouldn't be as he is arguably the best Finnish defenseman of all time. He has played the most games and scored the most points of any Finnish-born defender. He was drafted by the original Winnipeg Jets in 1986 and remained with the franchise as they moved to Arizona to become the Coyotes. Over his 15 seasons, he became known as the "Repo Man", with the franchise eventually placing his No. 27 in their Ring of Honor. The new edition Winnipeg Jets (formerly Atlanta Thrashers) have also retired his No. 27 as a thank-you for all that he had done for hockey in Winnipeg.
Over that period, Numminen was their most important defenseman, playing a highly productive two-way style over his 1,098 games with the franchise. He ended up playing five more seasons split between the Dallas Stars and Buffalo Sabres before retiring in 2009 at the age of 40 with a total of 117 goals and 637 points in 1,372 games played while averaging an impressive 22:20 of ice time per game over his career.
Goaltender – Pekka Rinne
Except for the efforts of a very vocal European scout working for the Predators' front office, Pekka Rinne almost never got a chance to become an NHL player as he was passed over several times in the NHL Draft. But in 2004, the Predators took a flier on him in the eighth round. It turned out to be the biggest draft steal in the organization's history. By the 2007–08 season, Rinne had established himself as the starter and remained the cornerstone in net for the following decade. In 2017, he led the franchise to its only Stanley Cup Final appearance with his stellar performance underlined by his 1.96 goals-against average (GAA) and .930 save percentage (SV%).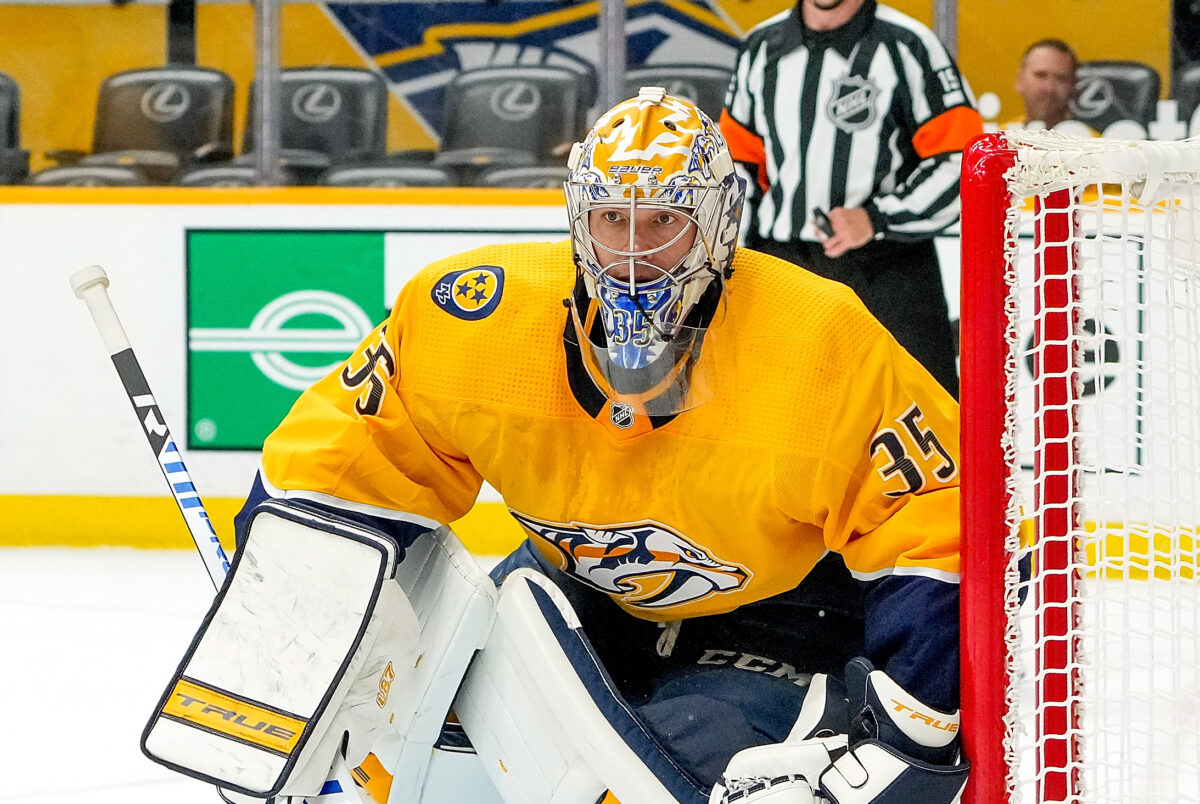 The unlikely NHL starter became a star, earning two All-Star nominations and one Vezina Trophy as top goaltender. Rinne retired in 2021 at 38 years of age, and his No. 35 was retired by the Predators only a few months later, becoming the first player of that franchise to get his jersey hung from the rafters. Rinne also has the most games played (683), most wins (369), and most shutouts (60) of any Finnish-born goaltender in NHL history.
Honorable Mention
Having perhaps the second greatest Finnish-born NHL player on an honorable mention list seems so unfair, but Jari Kurri had the misfortune of playing the same position as Selanne, the greatest Finnish-born player. Other honorable mentions go to Sami Salo, Olli Jokinen, Tuukka Rask, and Mikka Kiprusoff. The former Calgary Flames goaltender, Kiprusoff holds records for wins, games played, GAA, and SV% for a Finnish-born goaltender in a single season; however, Rinne and Rask's careers have been more consistent over a longer period of time. Rask has a Stanley Cup – but as a backup – and a Vezina Trophy, but Rinne carried weaker teams over his entire career.
Finland is a small but proud hockey nation that has a long history of success. Their model is an example of how to best get the best development out of their system. They have also earned a reputation for producing some of the most complete two-way players in the game.
---
---