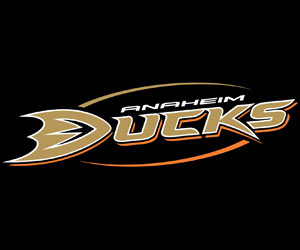 In the first half of the season the Ducks got off to such a bad start that it seemed like they would be one of this seasons sellers at the trade deadline. With the way they have played the last 2 months it might make more sense if the team would add a player or two. Coming off an incredible road trip where the Ducks went 5-1-2, leaving the Ducks only 6 points out of the playoffs.
If the Ducks were to add another player a position the Ducks could use an upgrade on LW. At the moment the Ducks are playing with Jason Blake on the top line with Ryan Getzlaf and Corey Perry, while they have Bobby Ryan playing on the second line with Saku Koivu and Teemu Selanne. If they added another LW they could move Blake back down to the third line where he was very effective when he came back from injury 2 months ago. The Ducks would then have the option of playing Ryan back on the first line, or they can put the new LW on the first line and keep Ryan on the second.
It is also very possible that the Ducks are very quite at the deadline this year while making little to no moves at the deadline. This makes sense for a few reasons. For one the Ducks have been playing so well lately, why do anything to change it? Keep all the same guys together that are doing all the winning. Although I like this idea, the one thing I am worried about is the team depth. Although they are playing great right now, it is scary to think that the team is just one injury away from being a poor team again. Jason Blake might not seem like a key piece, but when he got injured earlier in the season the teams depth was really tested and it showed in the team's record.
The Chances of the Ducks being sellers now is much smaller now that they are winning. The chances of them trading one of the more important pieces of the team makes much less sense now than it did a few months ago. It is still possible that upcoming UFAs on the team might get traded like Blake, Niklas Hagman, or Sheldon Brookbank. There are still rumors that Lubomir Visnovsky, and Toni Lydman are still possibilities. Even these are far les likely now.
Whatever the case, the trade deadline is in 2 days. There might be very little action for the Ducks this season, but there also might be some surprises. Either way we will find out very soon.