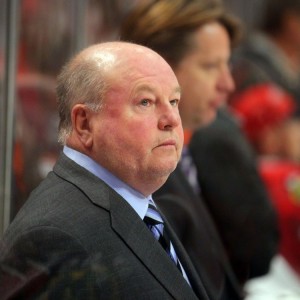 After one last failed postseason under Bruce Boudreau, the Anaheim Ducks, justifiably or not, had enough of their former head coach. Must be nice, many Montreal Canadiens fans must be thinking around this time.
Boudreau Fired
Chalk it up as yet another reason the Ducks are a more successful organization than the Habs these days. With the Habs' last Stanley Cup victory taking place 23 years ago now, that's true of any team, especially after their historic collapse following an almost-equally historic 9-0 start to the season.
Impressively, with exception to this season, the Ducks improved every year under Boudreau. In 2012-13, they lost in the first round. In 2013-14 it was Round 2. In 2015-16, the Ducks made it all the way to Western Conference Final.
Really, the parallels between the two teams are quite surprising, with the one difference being how Boudreau was hired back in 2011-12 to replace Randy Carlyle. That's about the time Jacques Martin was fired by the Habs.
It was actually just before, with the Ducks wisely snatching up Boudreau after he got fired by the Washington Capitals. The Habs didn't have that option when they let Martin go a few weeks later, instead promoting a separate unilingual, Anglophone head coach in Randy Cunneyworth, at least until the end of the season.
Maybe, had he had a French last name like Boudreau, it would have fooled critics of the move and worked out better, as Cunneyworth was doomed from the start. But, alas, newly minted general manager Marc Bergevin went with Michel Therrien in the offseason, and, well, here we are.
Ducks-Canadiens Parallels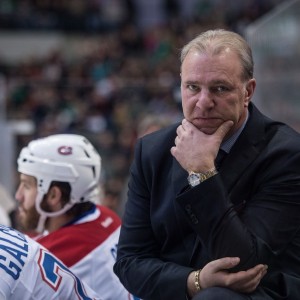 As alluded to, on the surface, Therrien has had similar success relative to Boudreau behind the Ducks' bench. He's had one first-round finish, one second-round elimination and one in the Eastern Conference Final back in 2013-14. Both teams, entering this season, were even in elite company with three straight 100-point seasons.
Obviously, everyone knows what happened next. The Habs failed to keep that streak alive—to put it mildly. Meanwhile, the Ducks, as if they were the anti-Habs, shrugged off a horrendous start and rebounded to win the Pacific Division for the fourth straight time (103 points).
So, why was Boudreau fired? Well at the tail-end of each of those four seasons came a Game 7 loss. That's perhaps the one way Therrien can be considered a superior head coach, as he is batting a perfect 1.000 under those circumstances, with his one Game 7 victory coming during that magical 2014 postseason against the Boston Bruins. That's over his entire NHL career, by the way … just the one Game 7.
If you're of the firm belief that one win is a clear indicator of clutch coaching, Therrien has separate skeletons in his closet. Each of his elimination losses as head coach of the Habs have been of the embarrassing variety. That trend extends to his first stint in the early part of the century. In 2002, the Habs lost in six games to the Carolina Hurricanes, with 8-2 being the final score in that series clincher.
This time around, it doesn't get much better. In 2013, against the Ottawa Senators, the Habs lost 6-1 in Game 5. In 2014, it was a 1-0 loss to the Rangers, in which the Canadiens mustered a pathetic 18 shots on goal, including just five in the final frame, which Montreal entered facing elimination, trailing by the single goal.
Finally, it was a similarly lackluster 19-shot effort in 2015 against the Tampa Bay Lightning. Game 6 ended 4-1 and wasn't nearly that close. Say what you want about Boudreau, but at least his teams battled to the very end (with exception to a 6-2 Game 7 loss to the Los Angeles Kings in 2014). There were few if any rumors he had ever lost the room. Therrien seems to lose it every season at around the same, critical time… until this year.
Not the Habs' Savior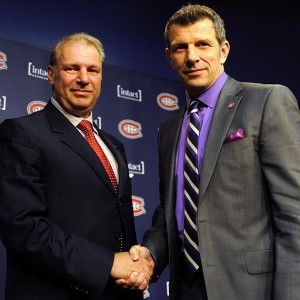 This isn't to suggest Boudreau would have been the Habs' savior had the Habs fired Martin as soon as he became available and then hired him before the Ducks got him all those years ago.
However, it is meant to imply that, in a hypothetical alternate universe, Boudreau staying on head coach of the Habs instead of Therrien would be far easier to swallow, because of his ability to adapt.
He went from his high-flying Capitals teams to the defensive-superpower Ducks. And, in this universe, there's something to be said for survival of the fittest … or at least there would have been before the Habs got hold of that theory and turned it on its head when they unjustifiably decided to stick with Therrien.
You can call Anaheim GM Bob Murray's standards impossible to attain, seeing as most indicators would make a pretty good case that Boudreau deserved to stay on and is a very good head coach. However, in the end, it's hard to fault him for his decision, as his patience finally ran out after, literally, one too many Game 7 losses.
In sharp contrast, Bergevin went to bat for Therrien at the end of the 2014-15 season, saying: "Just the idea that Michel Therrien isn't an established coach, a winner, a quality coach, is disappointing to hear… It makes me angry, it makes me disappointed that anyone could think that. I have no reason to make a change."
Bergevin's patience seems to be near-infinite in other words, because it's a year later and look where we are. Therrien is still head coach. That's the only constant, with the team's "No Excuses" motto now not even worth its lettering on the Habs' locker room wall.
Well, at this point, it actually rings true. There are no excuses, just heartache that the Ducks, who came into existence after the 1993 Stanley Cup, should be the envy of what was once the most successful organization in NHL history. Technically, they still are, but who are we kidding? More importantly, who are they?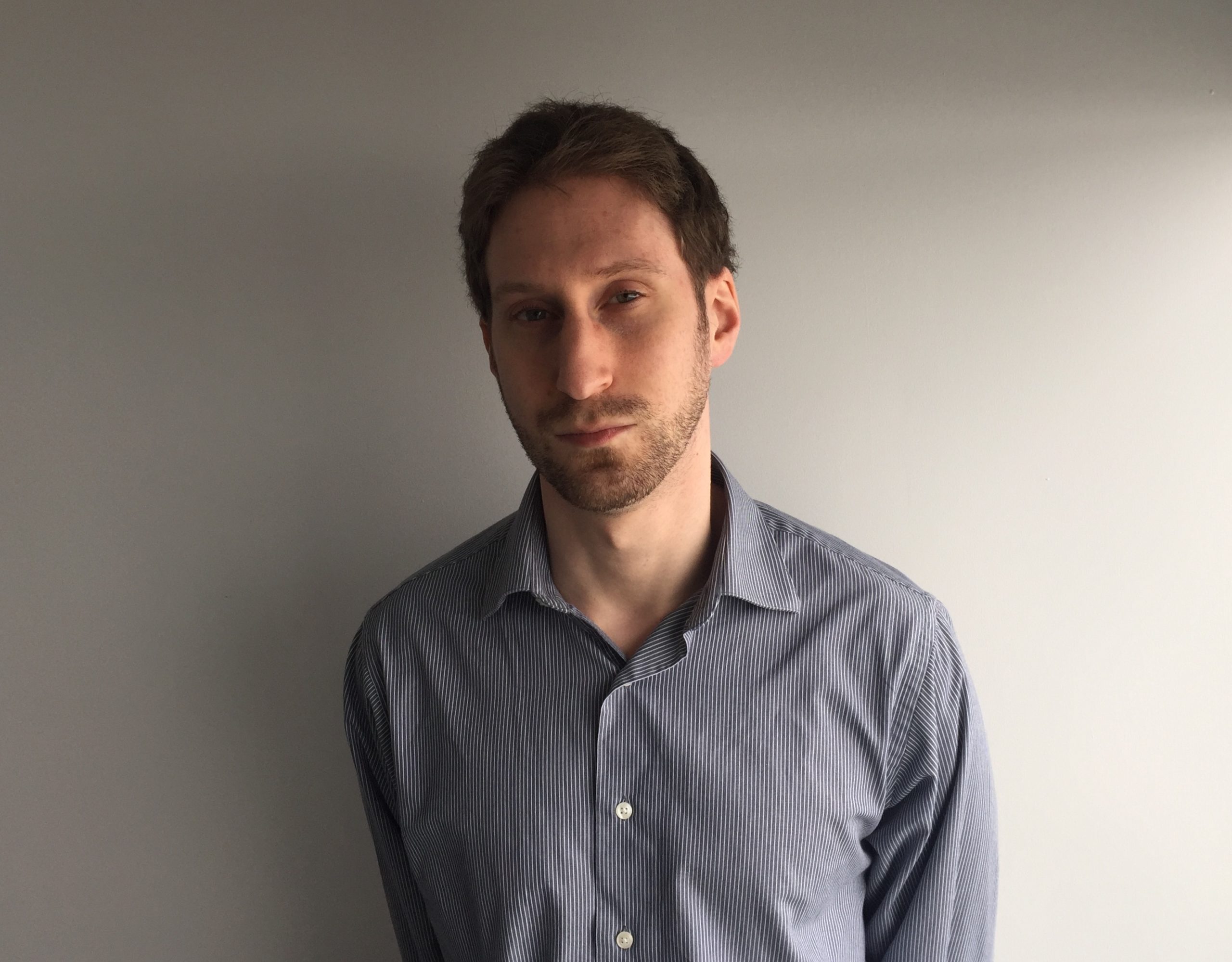 After 10 years of writing hockey, Ryan decided it was as good a time as any to actually join The Hockey Writers for the 2014-15 season. Having appeared as a guest on such programs as CBC Radio One's Daybreak, Ryan has also written for the Montreal Gazette and Bleacher Report and worked for the NHL itself and his hometown Montreal Canadiens. He currently writes about all things Habs for THW, with it being a career highlight for him to have covered the 2021 Stanley Cup Final as a credentialed member of the press.