From his wonderful training camp to his maturity by the end of the season, New York Islanders forward Anthony Beauvillier has proven he can be a competitive and dynamic NHL player. That's not to say that his first season wasn't without growing pains. From trying to find chemistry with his linemates to offensive inconsistencies, Beauvillier learned a lot in just one season. But what is he capable of? Can he be a star in the NHL? Or, is he like many of the Islanders' recent first-round picks, talented and serviceable?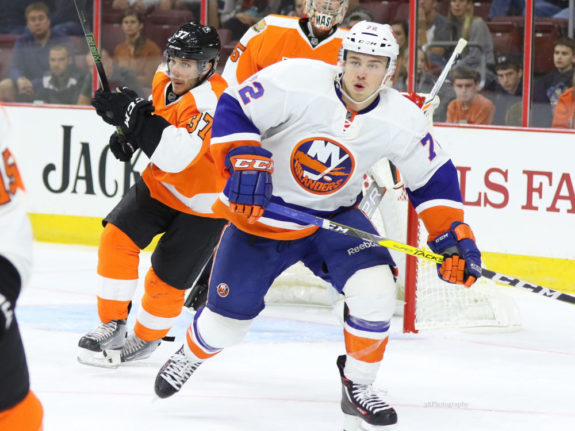 Anthony Beauvillier This Season
At the start of the 2016-17 season, Beauvillier was an energetic role player who could be slotted in just about anywhere in the Islanders lineup. Much like Cal Clutterbuck and Casey Cizikas, he supplied energy and took the body. But thanks to ample speed, he also created opportunities on offense. However, his youth and inexperience at the NHL level limited his ability to finish. With just nine goals in his first 66 games, the critics will say Beauvillier has the skills to be a wonderful third-liner. However, by March, Beauvillier morphed into something very different from a rookie just happy to be in the NHL.
From Role Player to Star?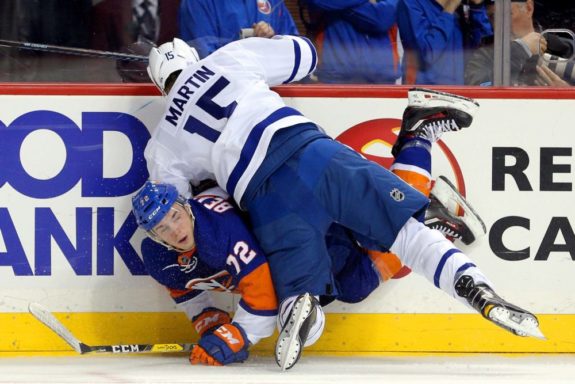 The arrival of Joshua Ho-Sang proved to be the game-changer. Simply put, Beauvillier transformed into something special over the last leg of the season. While Ho-Sang scored four goals and 10 points in 21 games with the Islanders, Beauvillier had nine points in 19 games. Forming a speedy and talented third-line forward duo, the two also drew penalties and caused matchup issues for the opposition.
For the Islanders to get back to the playoffs, they need secondary scoring. Beauvillier proved to be a real factor late last season. With Ho-Sang on his flank for an entire season next year, Beauvillier can be an even more dangerous option. Able to kill penalties and play on the powerplay, he is already an important piece to the Islanders' puzzle.
Beauvillier Next Season
Mathew Barzal could force Beauvillier back to the wing, but the Islanders know what they have in Beau. He will get an opportunity to play and he will get ice time with Ho-Sang. Whether it's with Barzal, Ryan Strome or even Brock Nelson (if he isn't scooped up in the expansion draft), he will get more than the 13 minutes of ice time he got in 2016-17. The fact that he's responsible in his own zone is an attribute to his game. If he hits a little bit more and takes more shots, Beauvillier could make some of the Islanders' older forwards expendable.
Beauvillier's Future Expectations
Next season will be another year full of growing pains for Beauvillier but expect anywhere from 15-20 goals and twice as many helpers. Not even 20 yet, expect him to continue to fill out even more and develop his physical game as well. With his speed and versatility, he will eventually be a dependable 25-goal scorer in the NHL and top-six forward.