When Glen Sather, in a depth move, signed free agent defenseman Anton Stralman to a one-year, $900,000 deal last November, Ranger fans – myself included – were underwhelmed. The 25-year-old Swede appeared soft and hesitant in comparison to the workhorses we were used to seeing at the blueline; all style and little substance, a player designed more for the open ice of Europe than the hard-hitting North American game. There certainly didn't seem to be any way he would fit on a team coached by John Tortorella, and indeed Tortorella's blunt quip re: his first impression of Stralman has become near-legend: "I didn't know who the hell he was when we got him, and when I first saw him, I didn't like him."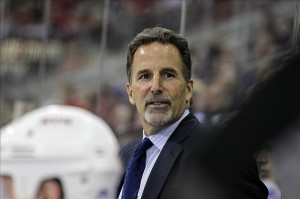 But injuries to Michael Sauer, Steve Eminger and Jeff Woywitka in December, with Marc Staal also still out at that time, changed the face of the Ranger defense, and out of necessity, Stralman got a shot. And although it was clear that he was out of place at the beginning, with Tortorella behind the bench it didn't stay that way. "Strals is coming," Tortorella said 12 games into Stralman's on-ice career as a Ranger. "I think as the minutes have gone his way, he's understood how hard we want him to play as far as defending, because he does have offense. He can make a play. But we wanted him a little bit stiffer defensively. He's certainly done that for us… as the minutes have gone along, he has certainly answered and raised his level."
Raise his level he did, and that's why we ended up seeing so much of him late in the season, even after Staal, Eminger and Woywitka had healed. Tortorella expects a lot from his players, and if they don't deliver there are consequences; no one is above a benching if they disappoint, be it utility defenseman Stu Bickel or $7 million dollar superstar Marian Gaborik. By contrast, the lowliest spare part will see increased ice time from Torts if the effort and results are there. There was a time I wasn't sure Stralman would ever make a positive impact in New York but it did happen eventually, and what made it happen was simple: Stralman bought into the Tortorella system, and doing so made him a better hockey player.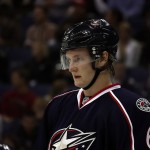 Stralman's improvement in his own zone – stepping up his physicality, blocking shots, and simply playing a harder all-around game than he was used to – brought him more ice time and gave both his coach and the fans more confidence in him. By the time the playoffs began, no one minded seeing him on the 2nd defensive pairing or even on the power play, where his offensive capabilities, notably a soft wrister and an accurate point shot, came in handy. And in the first round against Ottawa, Stralman proved to be one of the Rangers best on the blueline, with four points in the 7-game series. As a result of his elevated effort and production, Stralman was rewarded in the offseason with a two-year, $3.6 million dollar contract, effectively doubling his previous salary.
Tortorella has, and will likely always have, his detractors – shoot, I used to be one of them. Some say he is too harsh, too hot-headed, too impulsive in his decisions. But Anton Stralman is a perfect example of why Tortorella's coaching methods are effective, and why he is the winningest U.S.-born coach in NHL history, and why he made the Tampa Bay Lightning into Stanley Cup champions. There is a method to his madness, and when players buy into it, everyone wins.