The Toronto Maple Leafs clobbered the Winnipeg Jets, 7-2, in their season opener Wednesday night. Of most importance was Auston Matthews' lackluster play. He only contributed a mere goal and two assists in the win.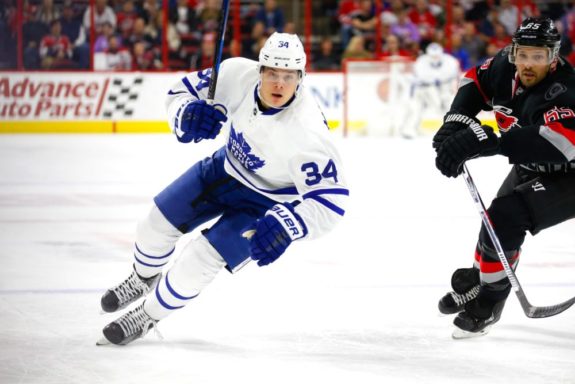 Matthews Hits Career Twilight
Compared to the four goals that Matthews scored in his first NHL game — the first player in the modern era to do so — he's clearly going downhill already. The sophomore slump has a firm grip on the 20-year-old center.
"I sent him some support via text. I wanted him to know that we're all rooting for him to break out of this disastrous slump," said concerned league MVP Connor McDavid. "We're all facing the inevitable, so we all feel it when one of the best shows such a decline. It's better for the game and the fans when we all do well."
Disappearing Goals
Matthews became the fourth player in league history to start each of his first two seasons with at least three points in his team's season-opening game. That said, the dramatic decrease has his head coach worried.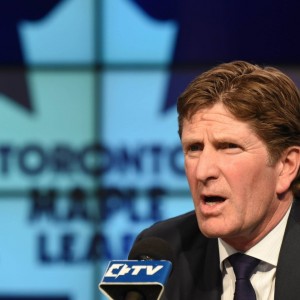 "He's already white-knuckling his stick," said Leafs' head coach Mike Babcock. "He's got to find a way to fight through this drought."
Matthews, once an elite scoring center, struggled mightily throughout the game. He fired only one shot on goal, scoring in the third period to push the score to 7-1. His lone goal is a wake-up call for the rest of his team.
"We expect much more from Auston than one goal in the season opener," said Lou Lamoriello sternly before stomping away from the media and punching a hole through a concrete wall with his fist.
Teammates Stepping Up
Patrick Marleau, signed to a three-year, $18.75 million deal in the offseason, scored twice in the game.
"Obviously, I can't score at the pace that Auston used to, but I think that we have enough talent here to do it by committee," explained the former San Jose Sharks' veteran, "Will, Mitch, JVR and some of the kids will step up."
This night, the supplemental scoring was more than enough to win against the Jets.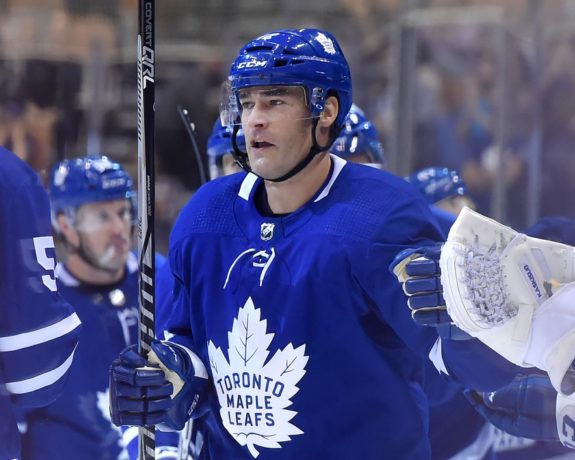 Happy Helper
As most of the greats do in the twilight of their careers, Matthews is shifting more into the role of a playmaker than a sniper. On the bright side, he'll likely set an NHL-best 164 assists, just barely eclipsing the previous record of 163 by Wayne Gretzky in 1985-86. He'll have more dishes than a celebrity-studded wedding reception; more apples than an orchard.
"I don't like to see my teammates suffering like Auston is, but honestly, it may mean more goals for me," said young sniper William Nylander to the CBC. "And as long as we're playing for the same team, we'll make it work. It's just a shame though, Auston used to be such a great player," he added.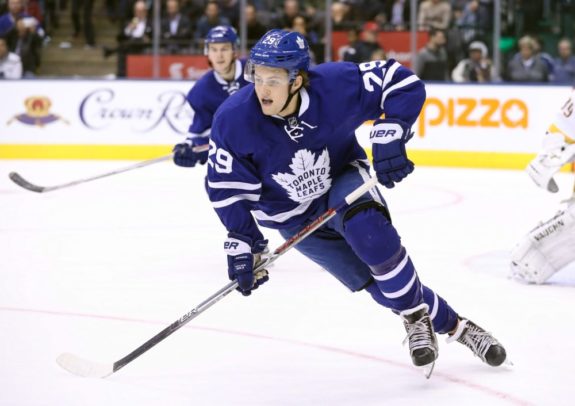 Turning Things Around
Matthews and the Leafs host the New York Rangers on Saturday night in their home opener. The Rangers lost their season opener on Thursday, 4-2 against the Colorado Avalanche. Alain Vigneault has never started a season with back-to-back losses in his four years as the Rangers' coach.
"Frankly, I'm a little embarrassed," said Matthews. "When Wayne Simmonds and Connor McDavid both put up a hatty and I only put one in, well, that's not acceptable. I need to be hungrier out there."
*Relax. It's satire.
---
Enjoy more 'Off the Crossbar' columns.
---
Jeff has been covering the NHL for over a decade for various sites. He's been with The Hockey Writers as a lead Sabres writer three years, while also writing a satire column called "Off the Crossbar."