February was not an easy month for the Colorado Avalanche. It began with the team, sans Nathan MacKinnon, pulling out a tight win over the Minnesota Wild, then shutting down for a week and a half due to COVID-19 exposure. Upon return, the Avalanche played four straight against a strong Vegas Golden Knights squad in a series that featured an 11-hour marathon of a hockey game. Then they proceeded to get shellacked by the Minnesota Wild, but finished out the month with a couple of strong outings while visiting the Arizona Coyotes.
The lack of consistent play, injuries, and difficult opponents made it more difficult for members of the Colorado roster to thrive like they had the month before. But even still, several players managed to step up and help the team earn a 5-3-0 record in one of the most tumultuous months they've faced since (checks notes) that time last year when everyone got injured and then hockey got canceled because of an international pandemic.
Which Avs shined the brightest in February?
Third Star: Samuel Girard
Despite his youth, Girard is quickly becoming one of the veterans on the Avalanche blueline. Despite missing the first couple of games against Vegas after being placed in COVID-19 protocol, the defenseman posted four points last month – three assists and a goal that opened the scoring at the Lake Tahoe outdoor game. He now has 13 points in 16 games this year – he's fourth on the team in scoring while still contributing his strong defensive and transition abilities to the Avs.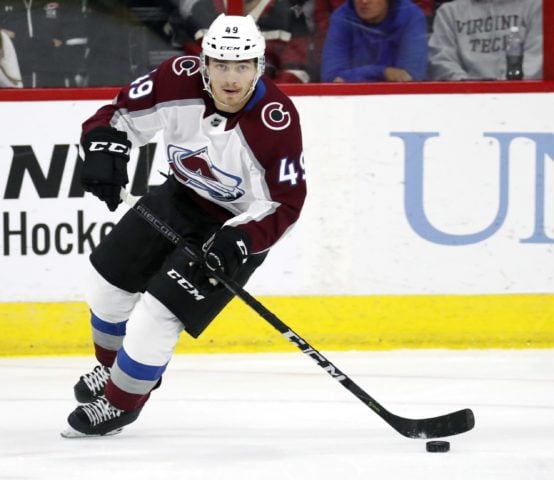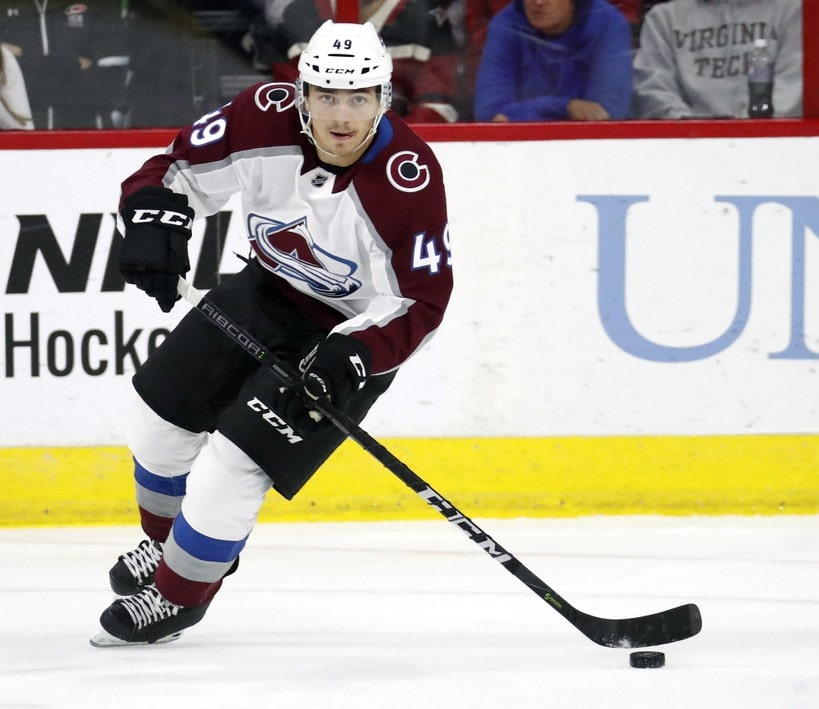 Girard is not usually heralded for his offensive capabilities, but has taken that aspect of his game to a new level in 2021. This feat is even more impressive in light of his impact on the backend, as he has become one of the utmost contributors to an Avalanche squad that is allowing only 26 shots against per game, good enough for second in the NHL. Going into March, as Cale Makar sits with an injury, Girard will be relied upon even more. Perhaps he'll be back in this column at the end of the month.
Second Star: Nathan MacKinnon
Stars are supposed to step up on the biggest of stages, and that's exactly what MacKinnon did for the Avalanche of Lake Tahoe. In a 3-2 victory, MacKinnon factored in on all of Colorado's goals. His sudden stop in the offensive zone opened up Girard's opportunity in the first frame, and his drop pass to Devon Toews led to the game-winner in the third period. But his highlight-reel effort in the middle of the game is what showcased his impact the most:
MacKinnon scored six points in seven games last month, with all of those points coming in Avalanche victories. His goal-scoring pace has picked up as well, with three of his five goals this season coming in the last six games. That trend is likely to continue, as his shooting percentage returns to the mean after a slow start in January. He's one of the most driven players in the NHL, and he will do everything in his power to help the Avalanche keep earning wins as the season marches forward.
First Star: Philipp Grubauer
As the Avalanche roster perpetually rides through an injury blender, Grubauer has stepped up and given his team consistent performances all season long. A third of the way through the season, he's posted a .923 SV% and a 2.01 GAA and been one best goalies in the NHL. His value increased in February, as he earned wins in tight contests, two of which came against one of the hottest goaltenders in the NHL this season: Marc-Andre Fleury. Grubauer also only allowed one goal against total in the first periods of February games, making sure the Avalanche weren't stuck in deficits early into games.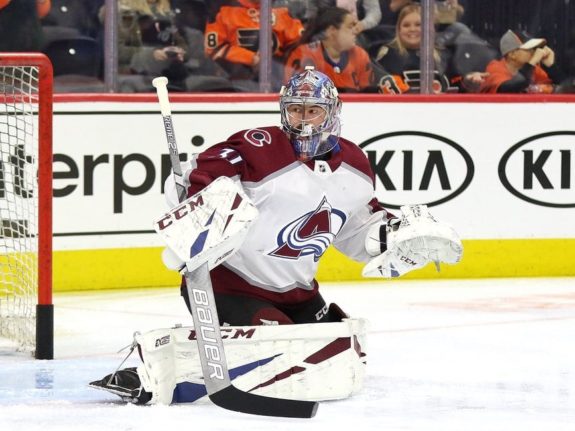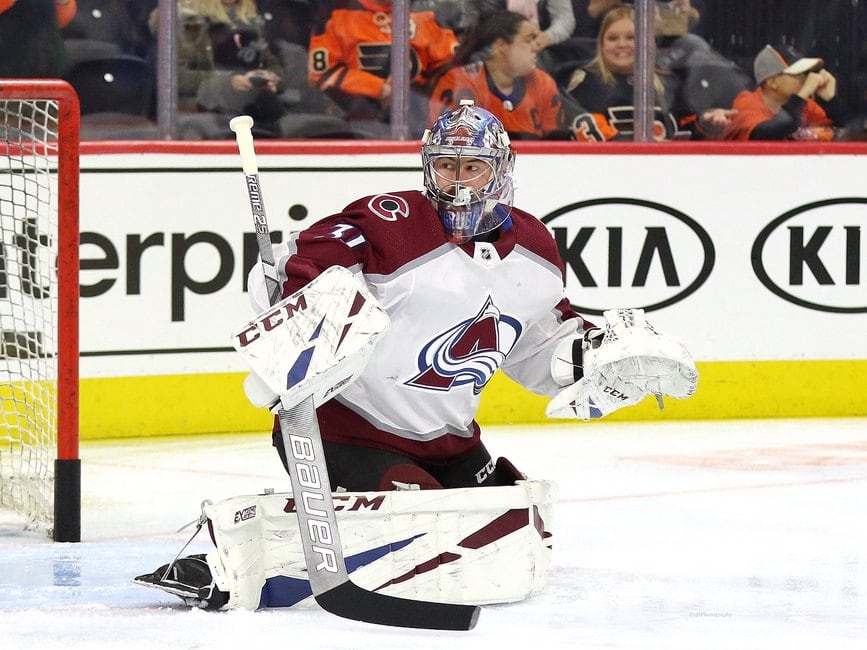 One of the biggest questions facing Colorado to begin the season was whether or not Grubauer could consistently play as a starter and produce solid results. So far, he's proven he can be exactly that, and he's been one of the team's MVPs because of it.
Honorable Mentions
Cale Makar, unsurprisingly, played well for the Avalanche this month when he was on the ice. Unfortunately, his injury concerns have resurfaced, as he missed multiple games against Vegas and the team's most recent game against Arizona. After struggling last year with missing time, these absences are concerning. His impact on the team is missed when he's absent.
Tyson Jost has evolved into a great penalty killer, leading one of the best defensive special teams units in the NHL. Overall, he has been a strong depth piece for the Avalanche this year, and was finally rewarded for his efforts with a goal on Saturday.
Nazem Kadri has had some up-and-down performances in 2021, and that didn't change in the last month. but when he was up, he was really up. He scored the game-winner with 39 seconds left in the second game against the Golden Knights, and contributed three points in the Avs' first win against the Coyotes last weekend. He's helped the power play get back on track in the last week, as well. Hopefully, these are signs of good things to come, for him and the Colorado Avalanche.
---
---
Avery is a writer covering the Colorado Avalanche. He is graduating in April with a B.A. in English and Mass Communication. He has previously worked for The Puck Authority covering the Rapid City Rush and for NGU Vision Media as their News Editor. He is a board game enthusiast and enjoys spending time with others.