Right now, the Colorado Avalanche are focused on the 2020-21 season. But just around the corner lies a different sort of obstacle: the Seattle Kraken's expansion draft.
The highly-anticipated event will take place on July 21, potentially a month after the Stanley Cup is awarded, and each team (except the Vegas Golden Knights) will have to offer up a slew of players for Seattle to choose from.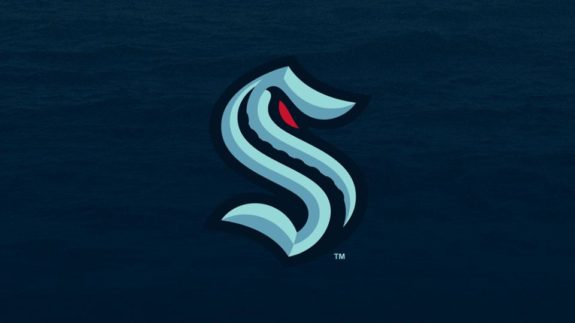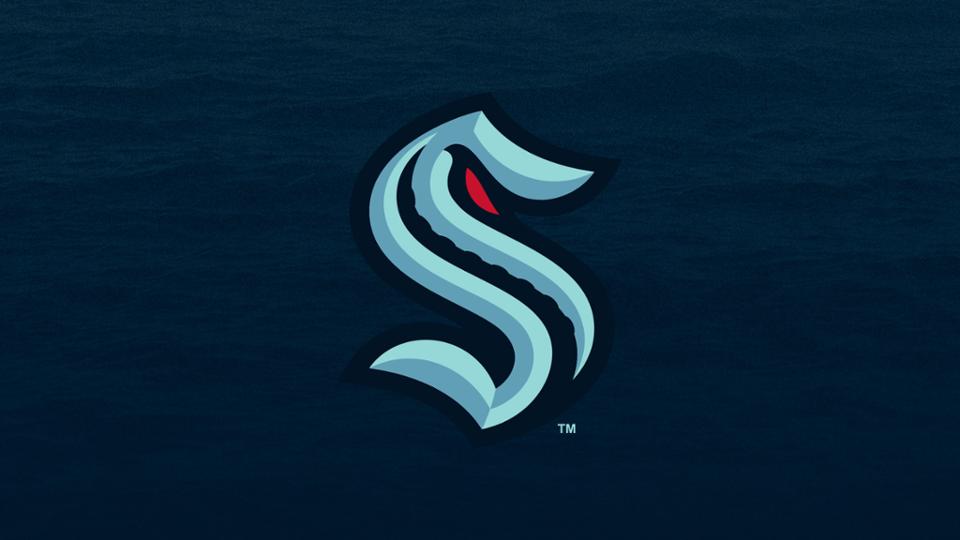 Ahead of the Vegas draft three seasons ago, the Avalanche were in a different position. In mid-2017, they were the laughing stock of the league with few players that Vegas considered attractive. Any player that might have been appealing was covered by the protection list. Tody, the Avs have depth at every position and are bonafide contenders.
The protection list will offer the organization a little breathing room with who they expose. Daniel Blanda's recent article outlined the intricacies of who teams can protect:
–The protection list can either be 1) seven forwards, three defensemen and one goalie or 2) eight total skaters and one goalie.

–Players whose contracts include a no-movement clause (NMC) must be protected.

–All first and second-year players, as well as all unsigned prospects, are exempt from being drafted by the Kraken.
In 2017, the Avalanche chose to protect forwards Nathan MacKinnon, Gabriel Landeskog, Matt Duchene, Rocco Grimaldi, Blake Comeau, Sven Andrighetto, Matt Nieto, defensemen Erik Johnson, Tyson Barrie, Nikita Zadorov and goaltender Semyon Varlamov; for those keeping track, only four of those players are still with the Avalanche.
For Vegas, the Avalanche left Carl Soderberg, Joe Colborne, Calvin Pickard, Eric Gelinas, and Mark Barberio unprotected; for those keeping track, only one of those players is still in the NHL. Vegas went with the goaltender Pickard, who never played a game for the Golden Knights. While the draft was a success for Vegas, they got nothing of value from Colorado.
The Seattle Draft and Erik Johnson
Seattle will be in a much better position to poach talent from Colorado. Here's my projected list of players the Avalanche will protect:
F Nathan MacKinnon
F Mikko Rantanen
F Gabriel Landeskog
F Nazem Kadri
F Andre Burakovsky
F Brandon Saad (assuming he re-signs)
F JT Compher
D Cale Makar
D Samuel Girard
D Erik Johnson (No-Move Clause)
G Phillip Grubauer
The Avs are going to lose someone good to the Kraken. Upfront, it could be Tyson Jost or Valeri Nichuskin, or they might have to give up impressive, young goalie Pavel Francouz. But most concerning is who they could lose from their backend.
The Kraken, in this scenario, would have the right to take Devon Toews or Ryan Graves, both important pieces on the Avalanche blue line. Toews has yet to play a game in an Avs uniform, and losing the stability he is likely to bring would be gut-wrenching for fans and the organization. Graves has proven to be a valuable player who has spent a much of his career as the reliable partner to Makar. While his impact is likely not as high as Toews, he has become an integral part of Colorado's renaissance.
The unfortunate obstacle in protecting at least one of those players is the eternally lovable Erik Johnson. He has been the only stable part of Colorado's defense for the last decade. His leadership in the locker room has been well-documented. When he's at his best, he's a difference-maker at both ends of the ice. But his best might finally be behind him. He has been injury prone throughout his career, including during the bubble playoffs a few months ago. He has yet to report to training camp this season, though that may be due to COVID-19 exposure.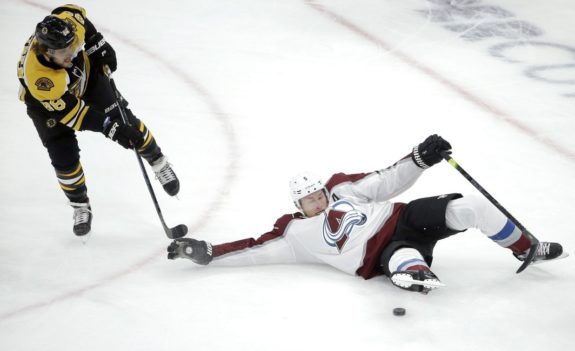 As younger and more impact skaters join the Avalanche blue line, Johnson's role will diminish. If he waives his NMC, the Avalanche could protect one of those new players. However, Johnson has earned his NMC and the right to uphold it. He is loved in Denver, and he loves Denver. He loves his team. He named his horse Landeskog. He is "The Condor". If he decides to allow a trade, general manager Joe Sakic and the Avs will be left with a few different options.
The first thing they could do is bite the bullet and expose Toews and Graves. I would be very surprised if Toews isn't Seattle's pick in this situation. But losing him would clear up some cap space in time for Makar, Landeskog and Grubauer to receive extensions. It would also clear roster space for young defensemen Conor Timmins and Bowen Byram, the latter of which just dominated at the World Junior Championships. While it would be painful to lose Toews after one season and two 2nd-round picks to get him, good could still come from this move.
Another route the Avs could take is to cut a deal with the Kraken. This was a maneuver used by several teams in the Vegas draft. The premise is simple: give Seattle a prospect and maybe a pick if they promise to take or not take a certain player.
This is a horrible strategy. Paying extra to lose a pick or player did not work in 2017 and it will not work in 2021. Vegas was practically given Shea Theodore, Reilly Smith, Alex Tuch and William Karlsson because of moves like these, and they became the core that drove the team to the Cup Final the very next season.
Colorado could also buy out Johnson's contract to free up a spot. This would also be a bad option, with financial and personal implications. The move would cost the Avalanche $2 million against the cap through 2025, precious room that they need for those big extensions and roster tweaks. It might also hurt the relationship between the player and team and leave a bad impression on other players in the organization.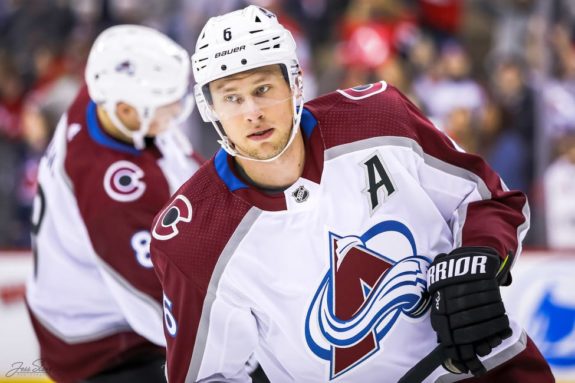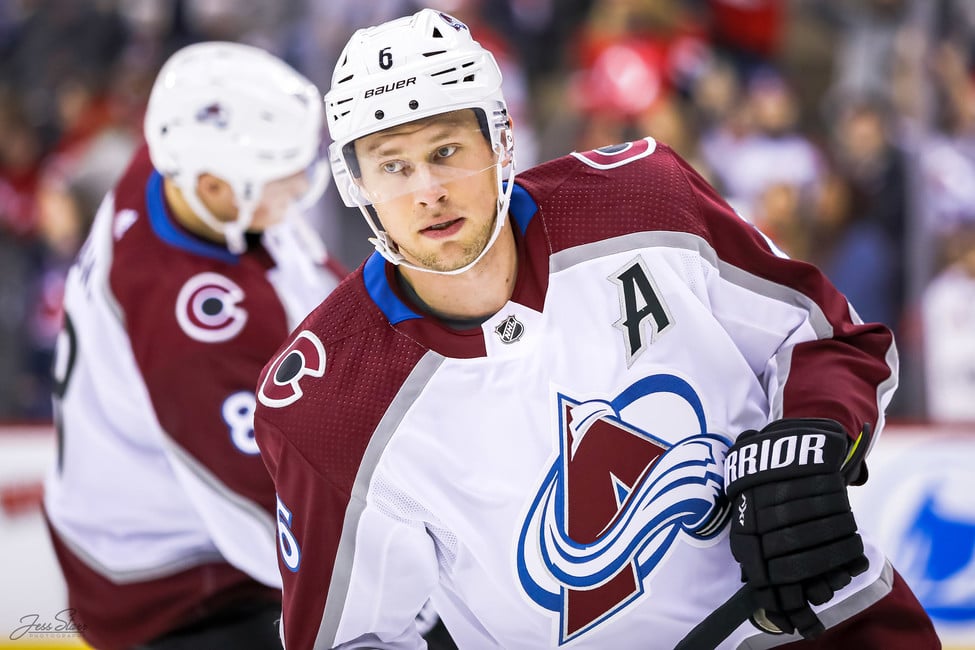 Observing these options, it seems best to hope Johnson waives his NMC or just let the draft come without any trickeration. If Johnson does waive, I don't believe Seattle would take him over Graves, Nichuskin, Jost or Francouz. But if he doesn't waive, Colorado has a chance to show loyalty to their players, as well as free up some money and roster spots.
The Avalanche are going to hurt after this expansion draft. Erik Johnson's next move will help determine what that pain looks like.
---
---