In this edition of Toronto Maple Leafs News & Rumors, I'll share what I think is really interesting news from the Maple Leafs' training camp this morning. There have been a number of surprises, and I'll share what those are.
Related: Maple Leafs News & Rumors: Timashov, Gauthier & Future Possibilities
This is an important week for the Maple Leafs as the coaching staff finalizes its team for the regular season's first game, which comes up on Wednesday against the Montreal Canadiens. Things will be happening quickly now over the next few days.
Although none of these changes are carved in stone, given the dynamic nature of the 2020-21 season, Maple Leafs' fans will get a sense of where the team sits as it enters the first games of the season.
Item One: Travis Dermott Is In, and Mikko Lehtonen Is Out – for Now
During Monday's practice, Travis Dermott jumped up to become a member of the team's third-pairing defense. At least for today, Dermott has taken over from Mikko Lehtonen as Zach Bogosian's defense partner with this move.
Over the long term, fans should expect that Dermott is the player more on the bubble than Lehtonen. There's always been an expectation that Lehtonen will be given a longer leash to allow him to learn how to play NHL hockey. That's likely still the case.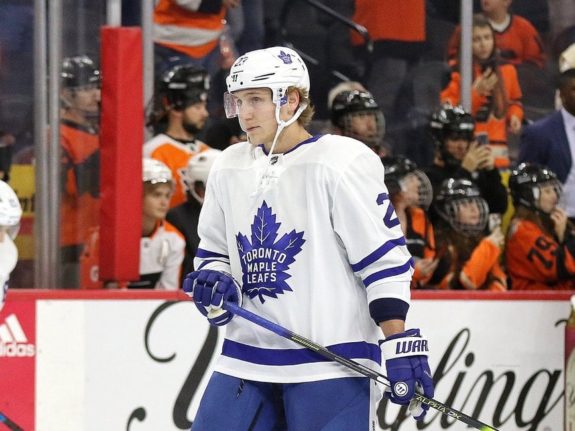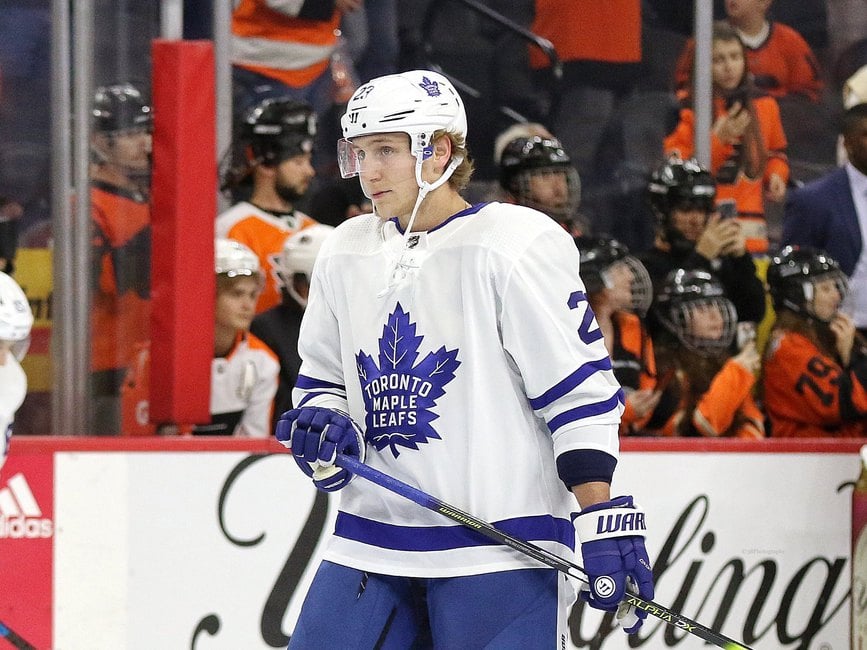 I'd probably expect that Dermott will likely be on a bit of a revolving door with Lehtonen in the near future. However, as it stands as per Monday's practice, Dermott is in and Lehtonen is out.
Item Two: Alexander Kerfoot Is Back Skating at Practice
After taking a few days off after an undisclosed injury, Alexander Kerfoot is back at practice. Kerfoot had missed practice since he was injured in practice on Tuesday. However, during Monday's practice, he was back in his usual spot as the third-line center. It looks as if he will be ready to go between Zach Hyman and Ilya Mikheyev for the Maple Leafs' home opener Wednesday against Montreal.
Item Three: Maple Leafs Put 14 Players on Waivers
Today was a day of sorting out the landing places for those players who were members of the training camp squad. This morning, the Maple Leafs placed 14 players either on waivers or sent them back to the minors.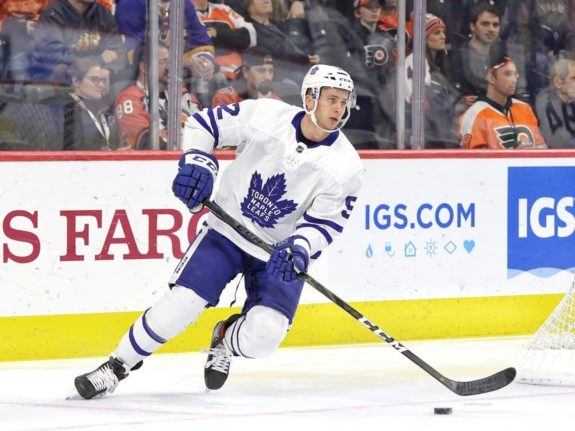 There were some surprises on the list to me – those being Pierre Engvall, Joey Anderson, and Martin Marincin. As I will note in a later item, head coach Sheldon Keefe had been less than pleased with Engvall's work; however, putting him on waivers was an interesting move.
The remainder of the list includes Michael Hutchinson, Calle Rosen, Kenny Agostino, Justin Brazeau, Rourke Chartier, Tyler Gaudet, Mac Hollowell, Teemu Kivihalme, Timothy Liljegren, Nic Petan, and Scott Sabourin.
Item Four: Coach Keefe Was Unhappy with Pierre Engvall's Play
When Sheldon Keefe took over for former Maple Leafs' head coach Mike Babcock early last season, he brought Pierre Engvall with him to the Maple Leafs. As a result, I'm always surprised when Engvall doesn't perform up to standards. However, that was obviously the case during Week 1 of the Maple Leafs' training camp.
Related: 5 Forgotten Picks of the 2005 NHL Draft
Word was that Keefe was unhappy with the Engvall's play during the Maple Leafs' inter-squad game Saturday. With Kerfoot out with an injury, Engvall centered the third line. Obviously, Saturday's play didn't help cement the young center on the Maple Leafs' roster. In fact, quite the opposite. 
Keefe was quite straight forward about Engvall's standard of play: "I expect better from Pierre. Got to re-direct him toward the other end of the ice."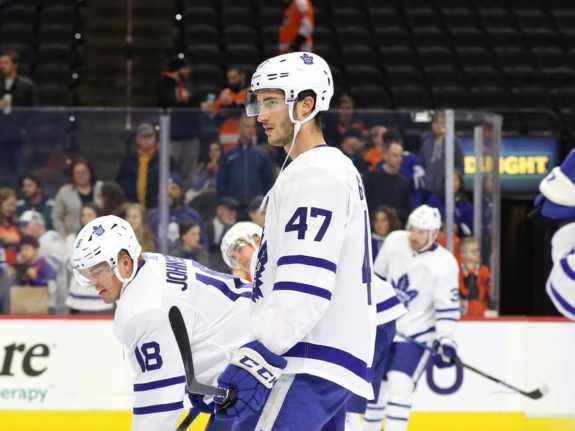 Engvall scored only eight goals and seven assists (for 15 points) last season, with only a single goal coming after January 6, 2020. That goal was against the Carolina Hurricanes in that odd game where Maple Leafs' practice goalie David Ayres filled in for Hurricanes' goalies James Reimer and Petr Mrazek when they were injured.
Item Five: Mikko Lehtonen and Alexander Barabanov Likely to Be in Maple Leafs Lineup Wednesday
Although Terry Koshan's Toronto Sun article was posted earlier than today's report from the Maple Leafs' training camp, the report late yesterday was that Lehtonen and Alexander Barabanov would be in the Maple Leafs' starting lineup for Wednesday's season opener.
Neither Lehtonen nor Barabanov have NHL experience. Both played in the KHL last season. At the time of this article, it was thought that Barabanov would start on the fourth line and that Lehtonen had made the team's roster as a third-pairing defenseman. 
It sounds as if coach Keefe knows the pair will experience growing pains before they master the NHL game, but he also understands they need a chance to learn during the pressure of game conditions.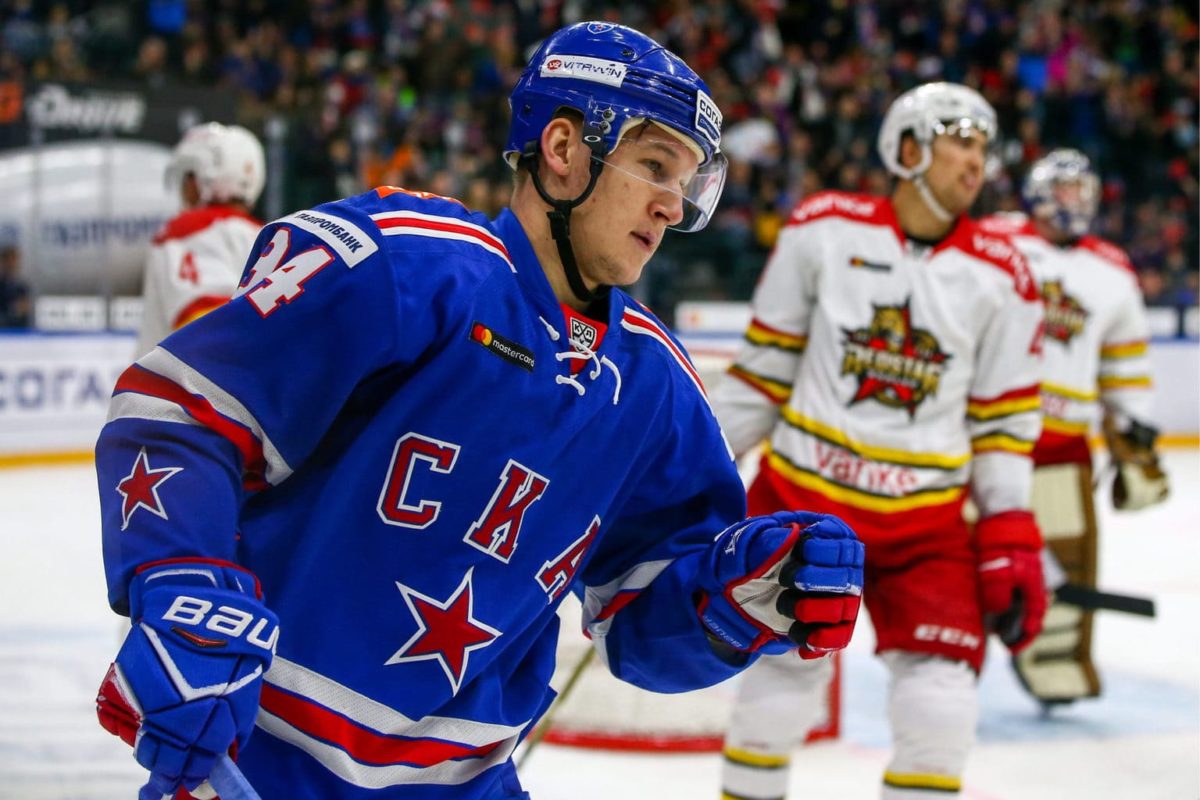 Specifically, Keefe noted: "We need to give them an opportunity. The puck is going to drop, and then we're playing for real. Every game and every point matters, so we have to be mindful of that. But we want to give the players an opportunity to grow." (from "Options aplenty at Keefe's fingertips once Leafs season starts," Terry Koshan, Toronto Sun, 10/01/21).
What's Next for the Maple Leafs?
Game one of the 2020-21 NHL regular season is fast approaching. Although it seems most of the Maple Leafs' team has been settled, moves need to be made to set the remainder of the team for the first games of the regular season.
Related: Maple Leafs News & Rumors: Perry, Holl, Dermott & Seattle Kraken
Expect more moves to be made off and on throughout the coming days.
---
---