Quite subtly, offense is becoming a concern for the Colorado Avalanche.
After being shut out for the second time in four games by Marc-Andre Fleury, the Avalanche saw the Vegas Golden Knights draw even in their season series. After a long week of battles in Vegas, Lake Tahoe, and now Denver, the two teams furthered both their growing rivalry and the belief that they are two of the best in the West Division.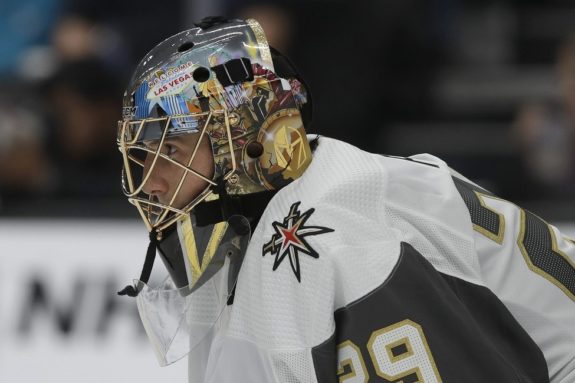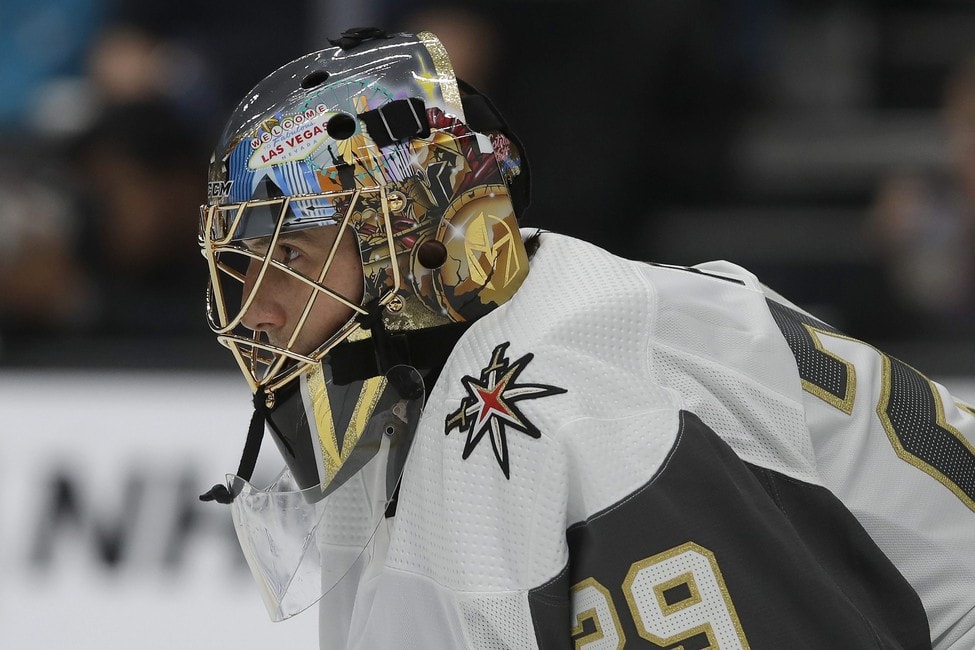 Every game was a defensive battle, despite the talent on both forwards corps. That was no different on Monday night, with the Golden Knights' quick three-goal flurry in the second frame being the only successful offense of the game. In many ways, the Avalanche outplayed themselves, whether through defensive lapses that led to goals or creating offensive pressure but being unable to finish. They peppered Fleury with 34 shots, but the veteran netminder was too dialed-in to be phased. Philipp Grubauer saved 25 of 28 Vegas shots.
Alex Tuch scored the opening goal seconds into a Vegas power play, blowing past Ryan Graves to snap a shot past Grubauer. He doubled down a few minutes later, as the rebound off his back hand bounced off of Bowen Byram into the back of the net. After Marchessault made it 3-0, Colorado's attempt at a comeback felt fruitless.
In all, the Avalanche should be pleased with their efforts over the last four contests. They outshot the Golden Knights 128-110, a good amount considering their opponent's ability. But with Colorado now a week and a half removed from their COVID-imposed break and can no longer blame rust, the team should begin to evaluate if their offense is stalling out.
The Power's Gone Out
The Avalanche have gone 0-16 on the power play in their last six games. Some of that is from dysfunction caused by a break, some of it is from being unlucky, but a lot of it is because of a poor process.
The embarrassment of riches available to Colorado's power play reap better results than their current output. The second unit, particularly, has been suspect. This is a trend that can be traced back to last season. The unit attempts to replicate the same entry method as the top rotation, having a player slingshot through the middle to draw in defenders and open up space. But J.T. Compher is no Nathan MacKinnon, and the puck often never makes it past the blue line while in his possession. When the puck does reach the offensive zone, shooting lanes are seemingly impossible to find, not just for them, but the top unit as well.
One player to watch is Andre Burakovsky. He started the year on a torrid pace and helped carry that second unit. But he's fizzled out since an injury. Him regaining his stride would be a boon for the struggling squad.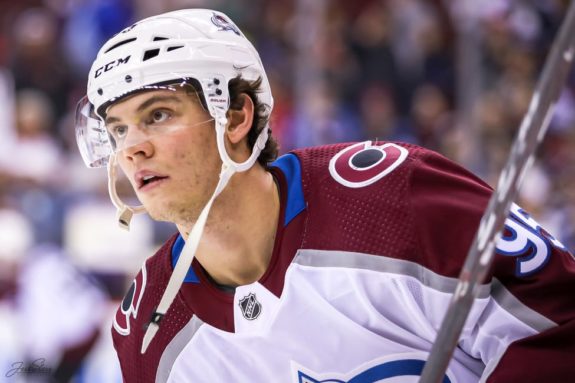 When you possess the talent like Colorado's top power-play unit, overcomplicating your play can become an issue — especially as frustrations mount as chances continue to be fruitless. Tony Bennett, the organization's special teams coach, needs to rally his guys and reinforce their confidence. As they over-pass and wait for the perfect chance, they allow the penalty-kill unit to gain better structure. As they try too hard to protect one type of zone entry, they give the other team plenty of time to be prepared for that entry.
The Avalanche struggled on the power play, for similar reasons: shallow production, lackluster possession, and a fruitless search for perfection. Bennett has too many good players at his disposal for these issues to be common, and needs to strategize better solutions. If not, his tenure with the team could also suffer a power outage.
Vegas vs. Colorado Will Likely Get More Tense
Both teams have lofty expectations going forward, and their clashes later in the season may have serious standings implications. Because each of their contests seem to become close, low-scoring bouts, every shift feels valuable and thus must be won at any means necessary. Tempers rose the longer this four-game series went on, and will likely continue to do so later in the season and potentially in the playoffs. Familiarity breeds hatred, and these teams are becoming very familiar.
Colorado is not a squad known for their brawn and toughness, but have players like Compher or Nazem Kadri who play with a passionate, physical edge (sometimes too much so). Vegas has an artist of an enforcer in Ryan Reaves, along with William Carrier. Carrier was a part of a few dirty incidents in the past few games, and will likely be in the middle of future kerfuffles between the two squads. As both teams try to gain traction in their Stanley Cup pursuit, timidity and well-mannered play will continue to fall further by the wayside.
There's No Reason to Panic
In the moments following a loss, it can be difficult for a fanbase to not be reactionary. It's easy to forget that Colorado largely played a good game. It's also easy to forget Fleury has seemingly transcended into a higher power. One loss does not doom a season.
The Avalanche are still a good team who went toe-to-toe with another good team in Vegas, perhaps even being the better of the two for a majority of the series. Just a few days ago, the Avs triumphed for the first time in an outdoor game, a nearly 12-hour affair. Though players like Mikko Rantanen and Burakovsky haven't scored goals in awhile, they have proven their talent and will get back to normal.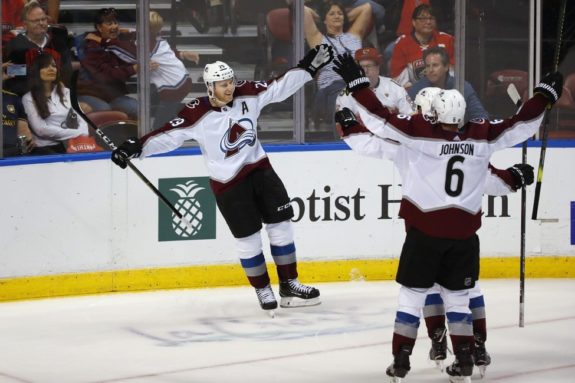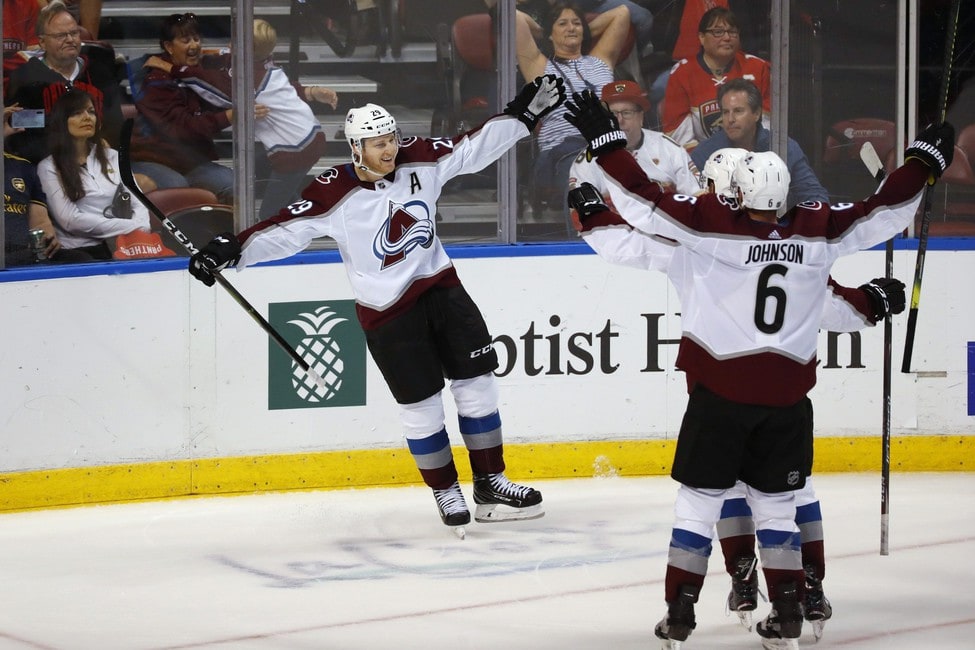 Avalanche fans have gotten used to the floor falling out from them while watching the last decade's rendition of teams. But this Avalanche squad is skilled, deep, and strong systematically. Bad days are going to happen, other teams are going to win. That doesn't take away from what general manager Joe Sakic and other Avalanche management have built. The sport of hockey lends itself to a lot of random events, so remember: don't ride the highs too high or the lows too low. Just enjoy what the whole rollercoaster has too offer.
But maybe in the future, the Avalanche should avoid riding through Fleury's house of horror.
---
---
Avery is a writer covering the Colorado Avalanche. He is graduating in April with a B.A. in English and Mass Communication. He has previously worked for The Puck Authority covering the Rapid City Rush and for NGU Vision Media as their News Editor. He is a board game enthusiast and enjoys spending time with others.