Twenty games are in the books.
Some of those games were great for the Ottawa Senators. Remember the opening night win over the Toronto Maple Leafs? Or how about the historic 6-5 overtime comeback win also over the Maple Leafs? Some of their other games were enough for Sens fans to grab the clicker and binge watch Netflix's Bridgerton in a race to cleanse the mind of hockey. Remember when the Edmonton Oilers pumped in five first-period goals?
Over the first 20 games, the Senators won five games and added an overtime loss to earn 11 points. Fans knew the season would be bumpy, but it's going to get better. The next 20 games will begin a different story. Here's why.
Murray Finds His Game
Over the first three weeks of the season, goaltender Matt Murray looked like the most underwhelming Senators acquisition since Peter Bondra. He quickly found himself at the bottom of the league in goals against average (GAA) and save percentage (SV%) among starting goalies.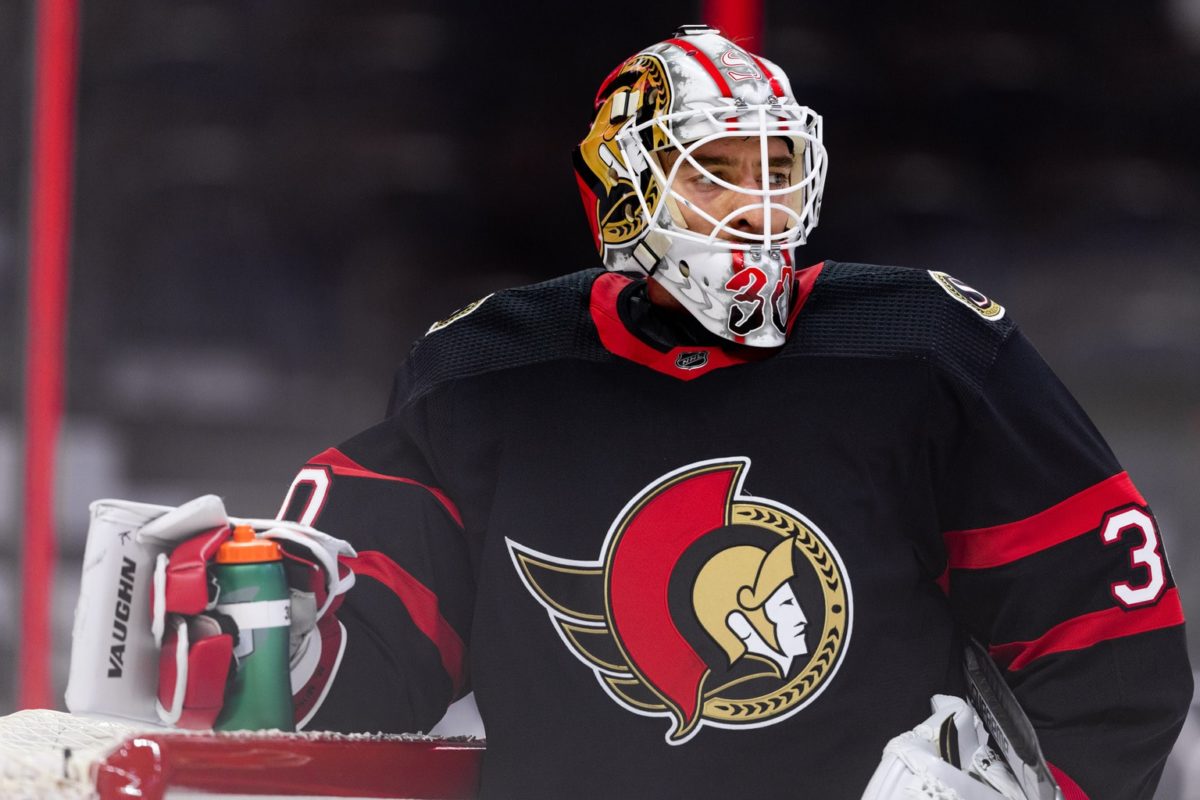 In February, Murray has had a SV% of .929 or better in five of his eight starts. Although he has a paltry 3-9-1 record, his GAA has improved to 3.66, and his SV% is up to .883. After the 3-2 overtime win over the Montreal Canadiens on Sunday, Brady Tkachuk, who scored the winning goal, said Murray is the team's MVP, and he has been the MVP all season.
Until one of the many goaltenders in the Senators' system steps up and proves to be an adequate backup, Murray is going to see a lot of rubber this season. And as long as he's hot and continuing to get better, why not let him shoulder the load?
Hello, My Name Is…
The beginning of the season was a perfect storm for the Senators. On an average night, nine of the 20 players in the lineup were newcomers. Players had to get used to their new teammates. The coaches had to find out who they had, who was capable of doing what, and who would fit on to which line offensively or who should be paired together defensively.
Head coach DJ Smith was handicapped more than any other NHL coach by not having any exhibition games before the start of the regular season. And to throw salt on the wound, the Senators had some late arrivals to camp. Derek Stepan was not available when camp opened, as he and his wife welcomed their third child. Tim Stützle was playing in the World Junior Championship and was late reporting. Erik Brannstrom had perhaps the worst luck. He arrived in Ottawa, quarantined, finally joined the team for one practice, and was exposed to someone with COVID-19 and had to go back into quarantine.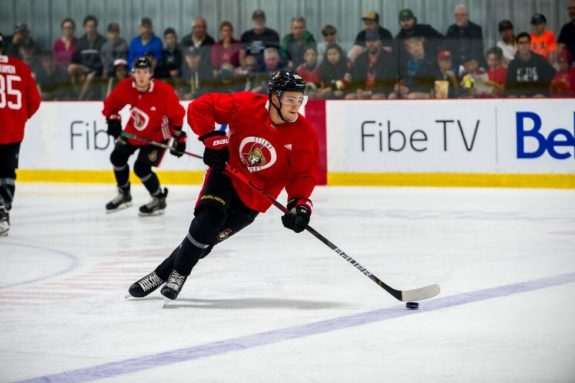 Now, 20 games in, the coaches have a much better handle on their lineup, and the players are getting more comfortable with each other. Not every game is going to be like Sunday's 3-2 win, but the Sens look more like a team today than they did in January.
Confidence Growing
Offensively, Drake Batherson and Josh Norris continue to get better every week. Norris has been one of the NHL's top rookies this season, and Batherson is catching up. Both have played in all 20 games, with four goals apiece. Norris has seven assists to Batherson's six.
Stützle, meanwhile, has been electric. He has five goals and four assists in 17 games, and he is getting better every night. On the blue line, the same week-to-week improvement can be seen in Brannstrom and rookie Artyom Zub. If the Senators can get Christian Wolanin going, it will be a big help.
Dadonov, Paul and White
Yes, it was exciting that the Senators brought in some talent before the season. Evgenii Dadonov and Stepan, two veterans who could produce offence, joined the mix. They also brought in Alex Galchenyuk and Cedric Paquette. In the first month, Dadonov and Stepan both looked like busts. But Dadonov has taken off in the last two weeks, and he now has six goals and two assists in 20 games.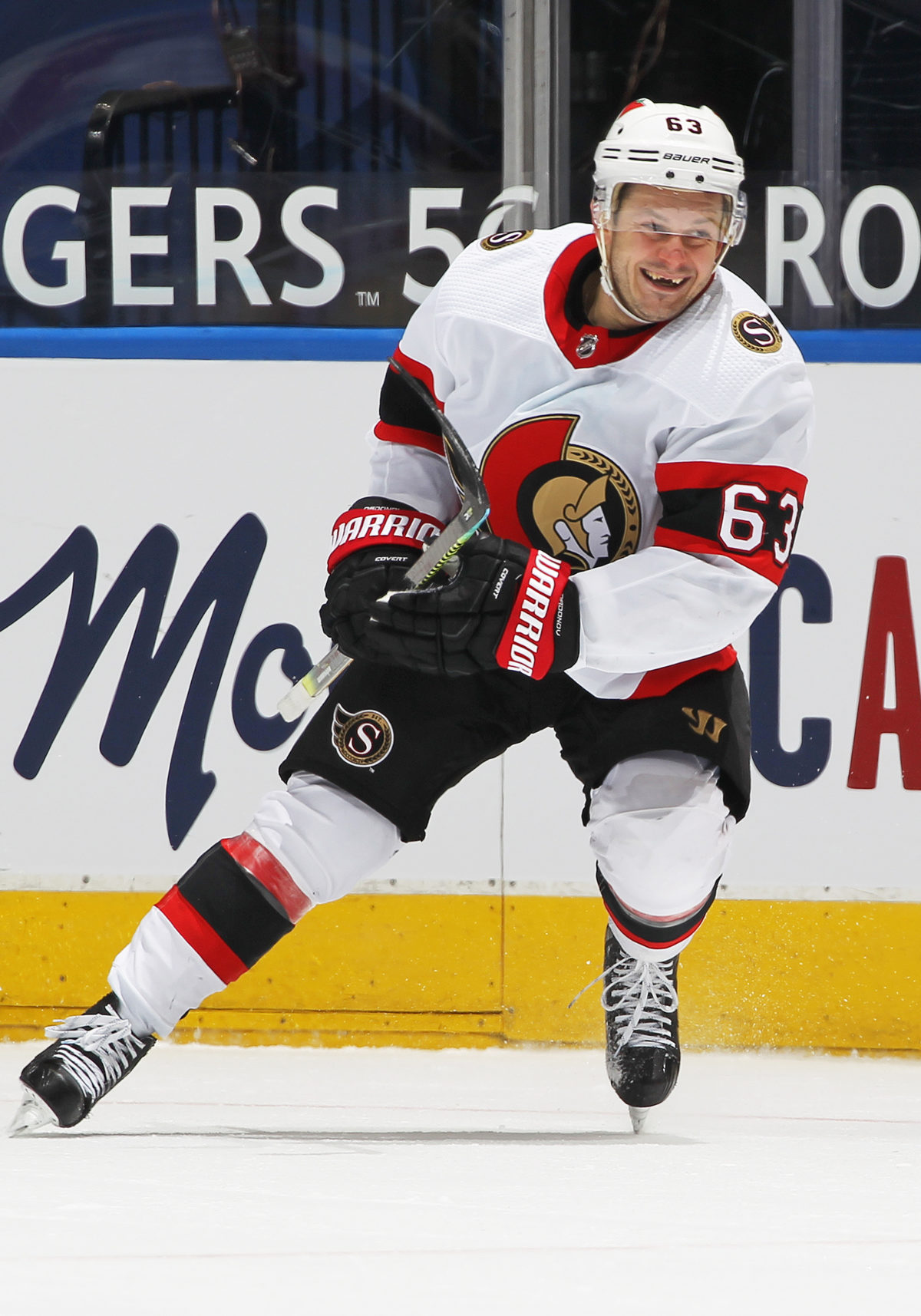 Paquette and Galchenyuk are now gone, but younger players are stepping up offensively, and Dadonov has found a home with linemates Nick Paul and Colin White. White was a big topic in Ottawa early on because he was a healthy scratch four times.
Heading into the next 20 games, the Dadonov-Paul-White line has been their most consistent one over 200 feet of ice.
Defensive Improvement
Ottawa gave up 80 goals in 20 games. With 4.00 goals allowed per game average, the Senators have been the worst defensive team in the NHL this season. They are giving up 31.1 shots per game, which ranks 22nd in the league. But that is a big improvement on where they were three weeks into the season.
The continued development of Brannstrom and Zub has been a huge factor in Ottawa's defensive improvement. Brannstrom's ability to get the puck out of the defensive zone has been a big part of the Senators' success in the last two weeks.
Sunday's win over the Canadiens was a turning point. The Sens only gave up two goals to a highly potent Canadiens offence. Thomas Chabot, the cornerstone of Ottawa's blue line, was out of the lineup. In the two games Chabot missed earlier in the season, the team gave up 15 goals.
The Next Step
For Ottawa to take the next step and join the middle of the pack, they need to improve their special teams. Their power play has been problematic for the last three years, but this season, it has hit a new low. After 20 games, the Senators had a power play success rate of 11.0%. Compare that to the Maple Leafs and Washington Capitals, who lead the league at 33.3%. Somehow, Ottawa is not 31st in this category, as Minnesota (9.1%), Anaheim (8.9%) and Detroit (6.5%) sit below them.
Dadonov has started to heat up offensively, but he still has only one assist with the man advantage. Norris and Batherson both have five power play points, but they need help. The Sens have struggled to win power play faceoffs and get the puck into the offensive zone, but Brannstrom's improvement should help the latter.
Ottawa's penalty kill is a little bit better, ranked 24th with a 74.2% success rate. The Colorado Avalanche lead this category at 88.2%.
There are a lot of factors that will play into how much better the Senators will be over their second 20-game stretch of the 2020-21 season. There are some variables like injuries, good luck, bad luck, and even COVID-19 that could play a role. But the one thing we know for certain is that this is a much better hockey team than it was back in mid-January.
---
---
Jeff Morris has been a hockey writer for more than 30 years. He began his career working for small town newspapers in Eastern Ontario before becoming the editor of Canadian Sports Collector magazine in St. Catharines, ON. While there, he also freelanced as a Buffalo Sabres beat writer. Morris would move on to Dallas to become the NHL brand manager at Pinnacle Brands, Inc. From there, he worked in the sports trading card and collectibles division at Shop At Home TV in Nashville and Denver, and then moved to Seattle to be the VP of Marketing at Pacific Trading Cards, Inc. in Seattle. He had continued to cover the NHL as a freelance writer, and while in Seattle, he became a weekly hockey columnist for ESPN.com. During the 2005 NHL lockout, he returned to Ottawa and became a newspaper and magazine publisher and editor, and was also an NHL contributor for Fox Sports Radio. He also began covering the NHL for Hockeyology.com, and also covered the Ottawa Senators for his own publications. He went to Carleton University to study journalism, and graduated as the school's all-time scoring leader in football and was a conference all-star three times. He had several pro tryouts and played semi-pro football for 10 years while pursuing his career as an NHL writer. He remains involved in football as a coach and referee, and is a Canadian Football League off-field official.