Coming into this season, many pegged Nathan MacKinnon to be a Hart Trophy contender, and rightfully so. He has become one of the NHL's most premier players over the last few seasons, and for his play, he has received a lot of recognition. However, the brilliance shown by MacKinnon has outshined Mikko Rantanen's excellence.
Although Rantanen has proved to be capable of producing at a high level, his name is seldom discussed across the NHL. His play says otherwise. Rantanen has posted 261 points in 294 games, including a career-high 87 points in the 2018-19 season.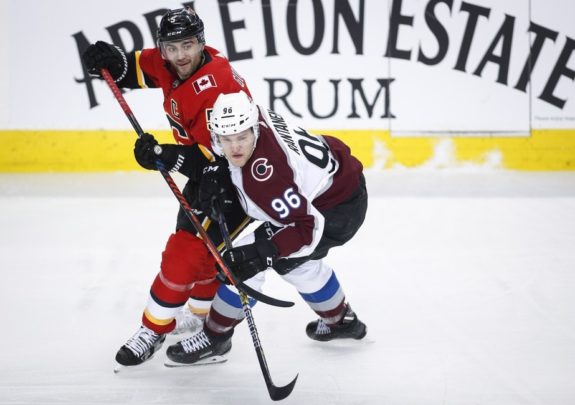 The former 10th overall pick is integral to Colorado's offense. His ability to create and his consistency can not be underestimated. As over his relatively short career, Rantanen has developed into an elite top forward who deserves more attention — and here's why: 
Ability to Create 
Rantanen has a large figure in comparison to the average NHL player. With his tall frame, he has surprisingly great stickhandling skills, which are two things that are difficult to find together. 
His large physique creates space for not only him but his teammates as well. The 24-year-old has all the makings of a modern-day power forward. His talent drives play in the offensive zone, which allows him to find his teammates for scoring chances. 
Through 13 games in the 2020-21 season so far, the young Finn has a Corsi For% of 67.6, which is comparatively higher than the average. Last season, he peaked at four primary points per-60. These two stats together show that the former TPS Turku star drives play with the puck and creates chances for himself and his teammates, which are being converted on at a high-rate.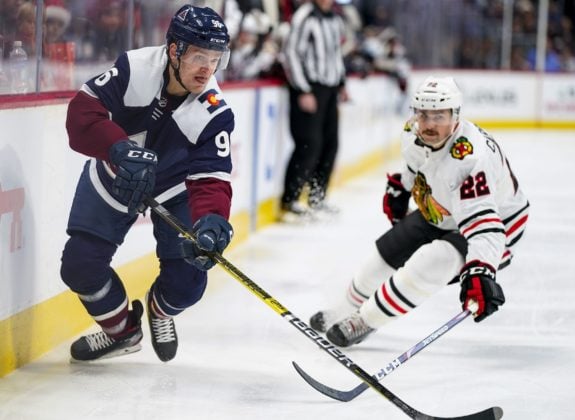 His ability to develop scoring opportunities with his size and skill poses such a large threat for opposing defenses. He can generate a chance from anywhere in the offensive zone, whether it is at the net-front, high slot, or the hash marks. Rantanen is simply a nightmare to defend.
Some would argue he is solely a benefactor of MacKinnon being the player he is, which is true to a certain extent. However, the former World Junior gold medalist is a large reason why MacKinnon is so good. He opens up a vast amount of room for the forward to operate by drawing people to his large frame.
Throughout all of this production Rantanen is providing for the Colorado Avalanche, he has received little recognition for his efforts. He has produced higher season point totals than the likes of Auston Matthews and Jack Eichel. That's not to say he is better than either of those players, but the media, outside of Denver, needs to consider him to be in the same echelon, or  — at the most — just a tier below.  
Consistency at a High Level 
Rantanen did struggle once he first came into the NHL. In his rookie season, he put up 38 points in 75 NHL games. He also had advanced metrics that were comparable to a fourth-liner. However, everyone on the Avalanche had an abysmal season in 2016-17.
Ever since then, the Nousiainen, Finland native, has been consistently producing at a high level. Over the last three seasons, Rantanen has produced 87, 84, and 41 points, respectively. However, in the 2019-20 season, he only appeared in 42 games, which means he was on an 80 point pace.  
When MacKinnon went out with an injury earlier this season and missed a game, Rantanen posted a game-high of five shots on goal. Although he didn't put a point on the board, he was still effective in the Avalanche win over the Minnesota Wild.  
Rantanen has repeatedly put his talent on display and is another elite forward head coach Jared Bednar can turn to when in dire need of a goal.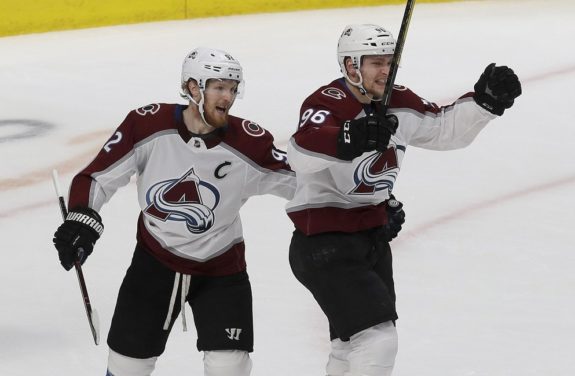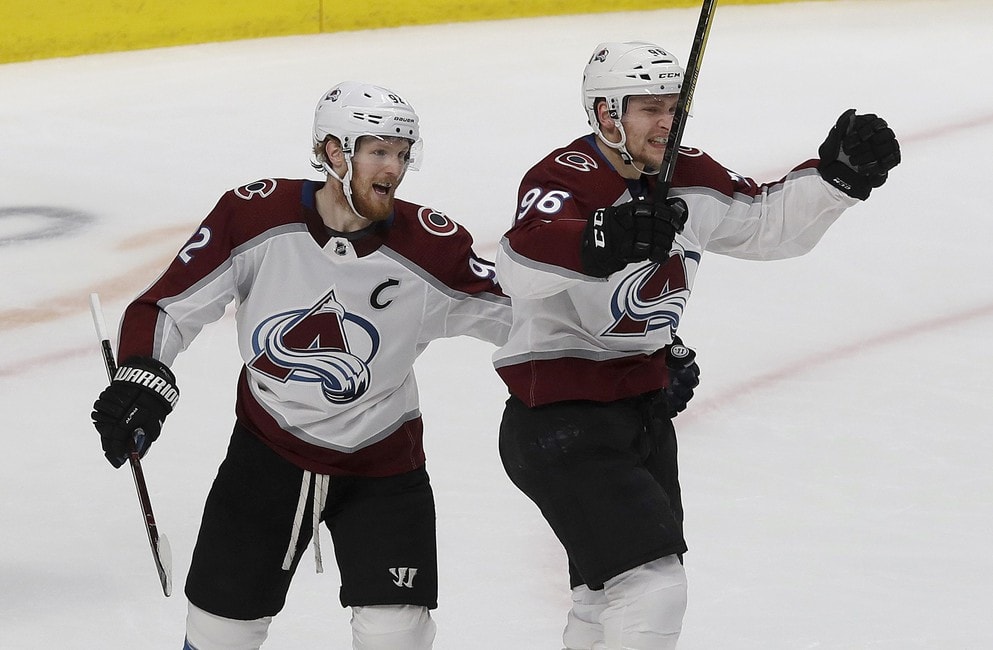 The 24-year-old has shown to be more than capable of consistently posting amazing statistical seasons. After all of this, he still receives no mention in regards to top young players in the league. In Denver, Rantanen receives the hype he deserves, but it is unfortunately lacking elsewhere. 
The talent on the Avalanche has created an overshadowing effect on many players. Stars such as MacKinnon and Cale Makar are well-documented jewels, but as you dig deeper into the roster, you will find an abundance of undervalued gold.
---
---
My name is Ilyas, I'm 18-years-old, I was raised in Toronto, and currently enrolled in the Ryerson School of Journalism. I cover the Colorado Avalanche here at The Hockey Writers.