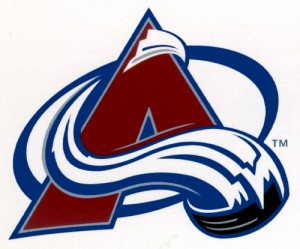 After the noises being made by Patrick Roy in the build up to free agency it wasn't a surprise to see a lack of major action from the Colorado Avalanche other than the deal handed out to Andre Benoit. It would seem that new head coach Roy is happy with the talent available to him after bringing Alex Tanguay back to Denver and adding first overall pick Nathan MacKinnon to the Avs' roster. That still shows a significant amount of faith in the young lineup that finished bottom of the Western Conference and considering the apparent lack of defensive depth, blueliners Tyson Barrie and Stefan Elliott in particular. Both players were drafted back in 2009 and although it's widely accepted defensemen need time to develop they look to be entering a key year for their NHL careers.
Over the past two years both players have split time between Denver and in the AHL with Lake Erie Monsters. Their potential stocks have risen and fallen with their fluctuations in form. Entering the 2013 season Elliott looked the better placed to make a breakthrough but he struggled with the Monsters during the lockout. Meanwhile his counterpart; who is younger by about six months, was putting together a solid first half to the year and racked up 29 points in 38 AHL games. That earned Barrie a spot on the NHL's belated opening night Like many fans I believe Barrie was harshly treated when made a healthy scratch midway through the campaign, after getting back in the lineup he was one of Avs' stronger performers during the team's tough late season slide. Injuries meant that Elliott did get eventually get some time in the major league, playing the final 11 games and 18 in total.
Possessing two young, gifted puck moving defenders could be huge for a team looking to play flowing hockey. Both are extremely smooth skaters plus have the vision and passing skills to be effective playmakers. On the other hand neither is blessed with a booming shot so it's more about threading them through traffic and avoiding potentially costly blocks. Defensively although Elliott has the advantage in size he's the more deficient in his own end, physicality is an area where he'll need to improve. Because of their skill it's rare to see either commit puckhandling or passing giveaways, but against a heavy forecheck they will have to get smarter.
Lack of scoring from their defensemen was a well documented problem for the Avalanche, if either could step it up it would make a huge difference. Barrie had two of the paltry five goals mustered by their entire defensive corps, one of them an overtime winner versus Nashville in March after being aggressive enough to get to the net and bury a rebound. We know that finding the balance between joining the rush and holding back is often a key step for young offensive blueliners, Roy will surely be encouraging him them to play their natural game and not be afraid to be bold.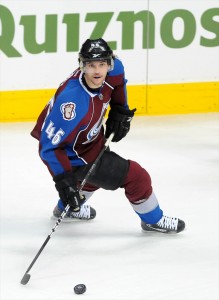 Joe Sacco liked to run four forwards on the top powerplay unit with Barrie patrolling the point. It remains to be seen how Roy will set his team up on the man advantage but Barrie would still be the best candidate for that role in my opinion ahead of Erik Johnson. If his confidence returns Elliott could also be a big contributor on the PP and may even become the better option in time. Furthermore on special teams Tyson will surely be needed in killing situations at some point too with the inevitable knocks to teammates.
Comparisons to Kevin Shattenkirk are inevitable and deservedly so as faith in their prospect pool must have been a major factor in dealing away a man in the midst of a great rookie season. Shattenkirk took to the major league almost instantly and set the bar extremely high for those that followed, that trade looks like a loss right now but it shows that rapid development isn't impossible.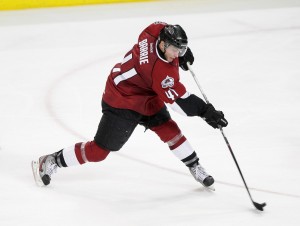 Although performances at training camp may well inspire him to make changes, Roy has also named his preliminary lines and defensive pairs for his debut season as a coach. Barrie is set to renew his partnership with Jan Hejda , it's a pairing that looks well balanced and relieves the Czech of a little skating responsibility. I would say that putting Elliott alongside new acquisition Cory Sarich looks a little forced as a third pair, Sarich has plenty of experience but it may make adjusting to Denver a little tougher for him. It'll also be two right handed shots together which isn't ideal.
Whether or not the Avalanche front office truly believes in Tyson Barrie and Stefan Elliott, not dipping into free agency has left them with little choice but to trust them this forthcoming year. To me at this stage Barrie makes for the more well rounded prospect, whilst Elliott has the higher ceiling in terms of offensive production. A full 82 games or close to it should make their prospective futures a lot clearer. If they do manage to stick it out for the entire 2013-14 season it'll be a big step forward in their careers, this pair of 22 year olds also have an opportunity to be difference makers for a franchise that is looking to progress with them.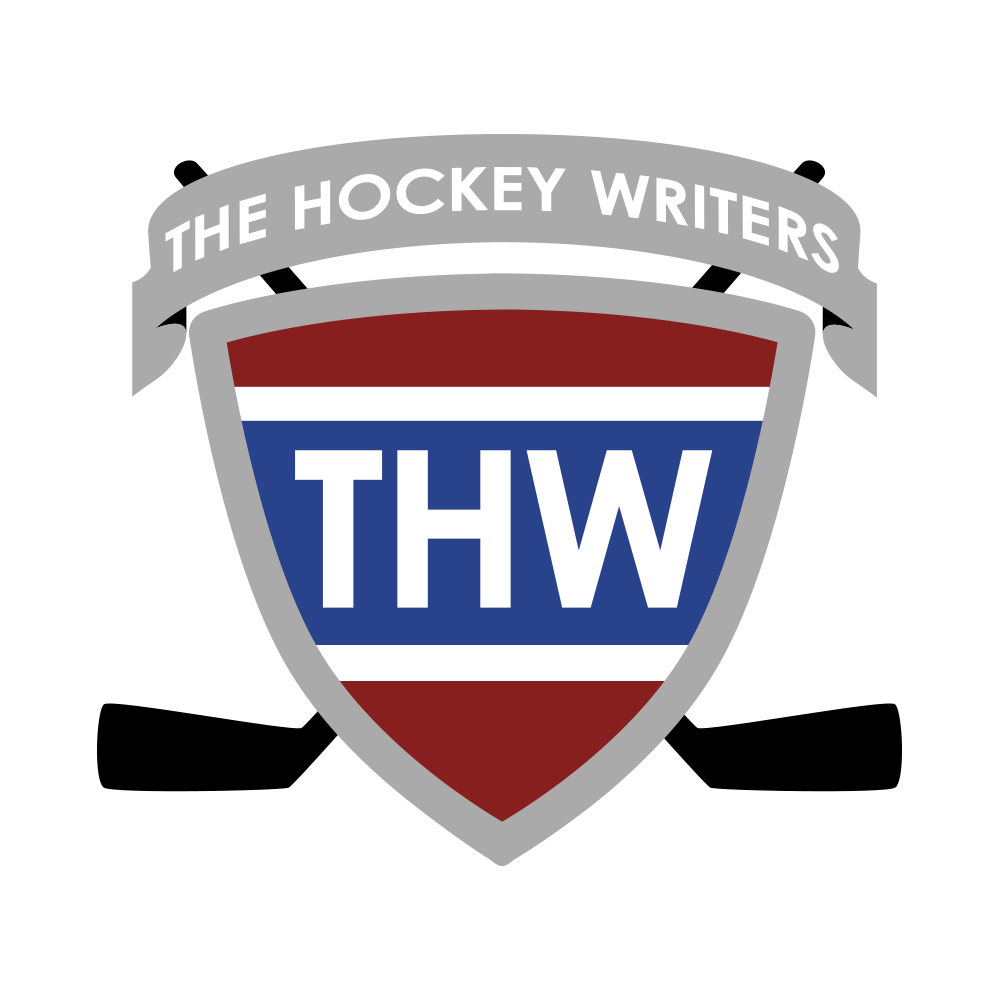 The Hockey Writers is:
1) A top-tier hockey media company delivering a top-notch, in-depth look at the NHL
2) A collective of some of the best hockey writers anywhere
3) A multimedia provider with daily podcasts and YouTube shows
4) Well-respected and widely-cited NHL prospect and draft resource