As with most teams, the Calgary Flames put together a good chunk of their roster through free-agent signings (both restricted and unrestricted). While some of these have worked out better than others, general manager Brad Treliving has done a relatively good job of putting together rosters that, at least on paper, are competitive.
Related: The Good: Ranking Oilers Best Free Agent Signings Since 2020
Unfortunately, it is the bad moves that get the most attention, and the Flames GM has certainly made a few of those over the years. That said, he has also made many good moves that deserve credit. Here's a look at "the good" deals he has signed since 2020.
Rasmus Andersson, D (Jan. 8, 2020)
Around the midway point of the 2019-20 season, the Flames announced that they had signed defenseman Rasmus Andersson to a six-year, $27.3 million extension. At the time, the now 26-year-old was still finding his way at the NHL level but had shown enough potential to give the organization the confidence to sign him long-term.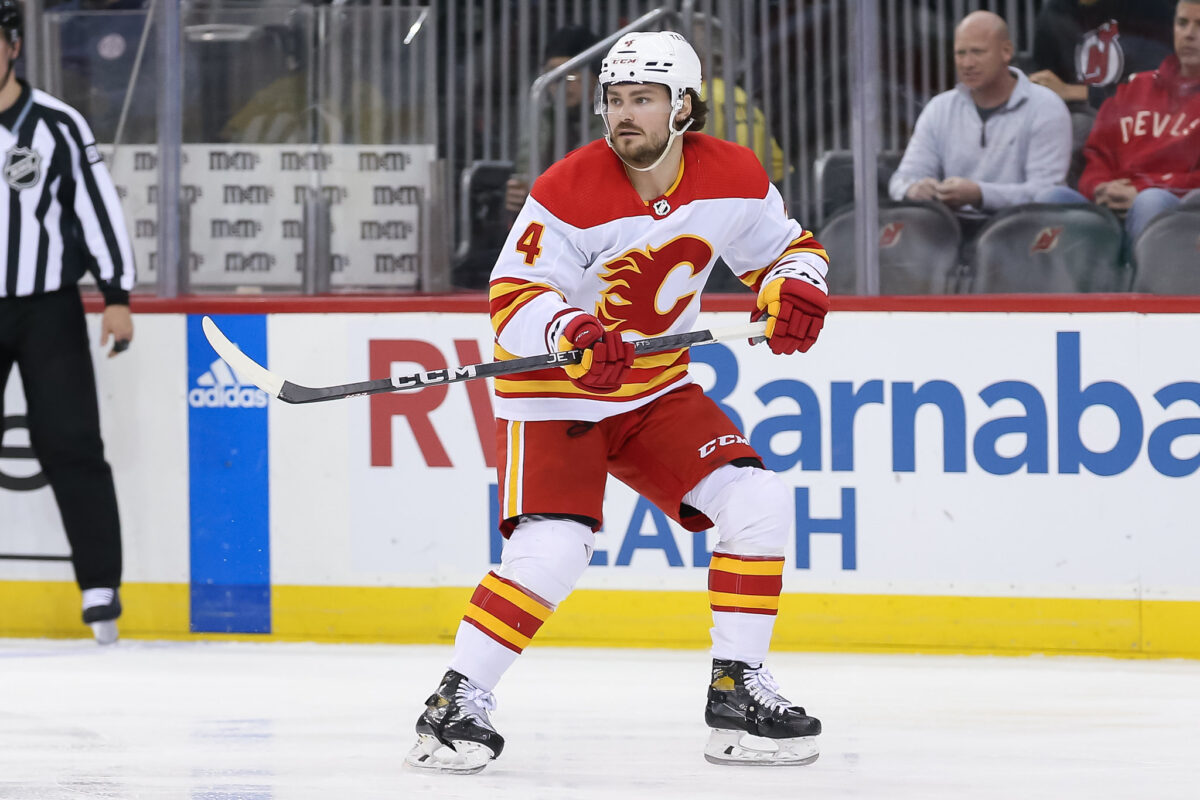 This deal has since turned out to be a tremendous one for the Flames. Andersson has become a fantastic two-way defenseman and, barring injury, will hit the 50-point mark for the second straight year this season. Even more impressive, he has been able to do that in a season when his team has failed to put many pucks in the net.
With a cap hit of just $4.55 million through the end of 2025-26, it is fair to say Andersson is on one of the better bargain deals in the league right now. His 24:09 minutes averaged per game this season leads his team by a wide margin, further proof of his value to the team.
Chris Tanev, D (Oct. 9, 2020)
Due to COVID implications, Oct. 9 marked the opening day of NHL free agency, and the Flames wasted little time bringing in former Vancouver Canuck Chris Tanev on a four-year, $18.5 million deal. At the time, the signing was viewed as somewhat of a risky one given the now 33-year-old's inability to stay healthy.
---
Latest News & Highlights
---
Since then, any concerns over the Tanev signing have been forgotten. While he has been battling injury throughout the 2022-23 campaign, he has remained one of the team's most consistent defensemen on the ice and, when healthy, has proved in the past to be one of the better shutdown blueliners in the league.
Coming in at a cap hit of just $4.5 million, you'd be hard-pressed to find anyone who thinks Tanev hasn't lived up to his contract and then some. On top of his shut down presence at even strength, he has shown a fearless tendency to block shots on the penalty kill and has also emerged as a team leader.
Andrew Mangiapane, LW (Oct. 16, 2020)
It is important to remember that since 2020, Andrew Mangiapane has signed two deals with the Flames. The first one is what's referenced here, as he massively outperformed the two-year, $4.85 million extension he was handed by Treliving ahead of the 2020-21 season.
At the time, Mangiapane was considered an improving player, albeit one who had yet to really establish himself at the NHL level. He took yet another step forward in his first season after signing the deal, but it was the 2021-22 season in which he proved himself to be a real bargain, scoring 35 goals and 55 points in 82 outings.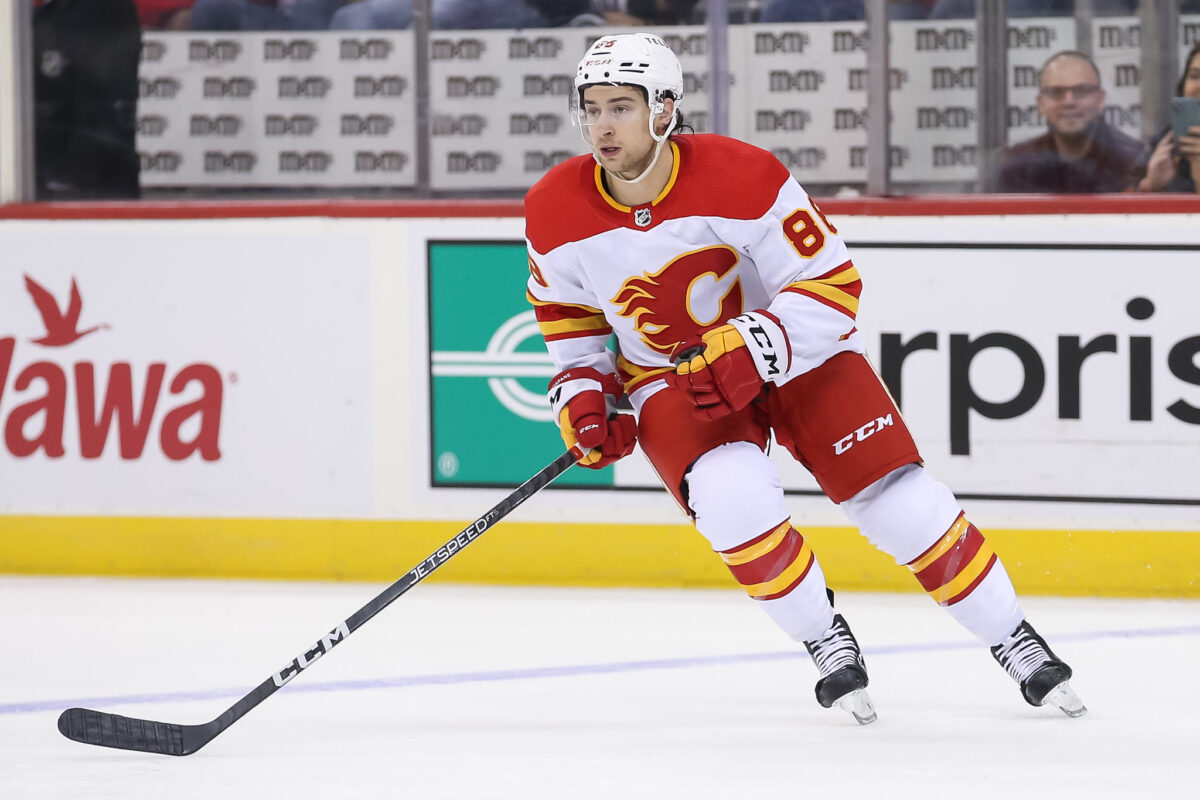 At his best, Mangiapane is a fantastic goal scorer with one of the quicker releases in the game. On top of that, he is also very responsible defensively. The issue, however, is that he tends to be a streaky player and can go cold offensively for long stretches. The hope moving forward is that he will be able to figure out that part of his game and be a more consistent threat in the future.
Dillon Dube, C (Aug. 26, 2021)
I'll admit, this one was tough to rank, as Dillon Dube has been a bit of a polarizing player amongst the Flames fanbase in recent years. While he seemed to have a promising future, Treliving was in a bit of a tough spot after the 2020-21 season when Dube disappointed with just 11 goals and 22 points through 51 games. Still, the Flames GM saw his potential and rewarded him with a three-year, $6.9 million deal.
While he did improve his output in 2021-22 to 18 goals and 32 points, he was inconsistent, making for a frustrating player to watch. That said, he has taken a big step in 2022-23. His 18 goals and 41 points through 72 games are a decided improvement, but he also seems to be making a more noticeable impact on a nightly basis. Given that he has a cap hit of just $2.3 million, he seems to be living up to that, if not outperforming it.
The hope moving forward is that Dube, 24, will continue to make strides in his game. If he can take his offensive production to new heights in 2023-24, then this will have turned out to be a very good signing by Treliving.
Erik Gudbranson, D (Sept. 10, 2021)
Many questioned the Flames' decision to sign Erik Gudbranson to a one-year, $1.95 million deal before the 2021-22 season. Having played on five teams over three seasons before that, he was seen as a liability at even strength due to a lack of foot speed.
By no means a star-caliber player during his lone season with the Flames, Gudbranson proved to be a solid third-pairing defenseman. He, alongside Nikita Zadorov, did a solid job of shutting down the opposition when asked, and those who didn't like the signing early on seemed to have changed their tune by the time the season started.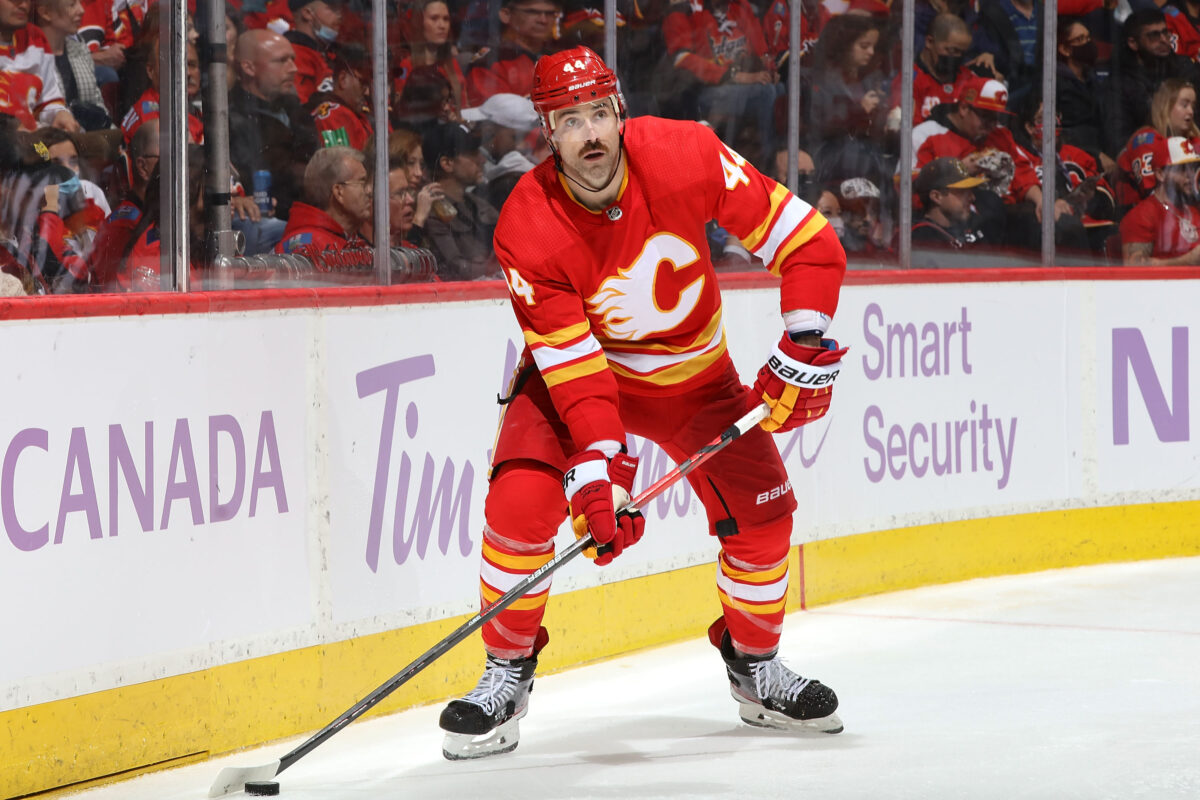 As proof of how well Gudbranson played, he signed a four-year, $16 million deal in free agency with the Columbus Blue Jackets last offseason. Though that signing was viewed as a major overpay by most pundits, it goes to show that he made the most of his time in Calgary.
Treliving Has Done Some Good in Calgary
Despite that public opinion is waning on Treliving after a poor 2022-23 campaign, he has done plenty of good during his time with the Flames. That said, he has failed to put together a roster that has gone on a deep playoff run, so the criticism is valid. In fact, due to some of his mistakes along the way, it is fair to question whether or not he will be with the team when the 2023-24 season comes around.