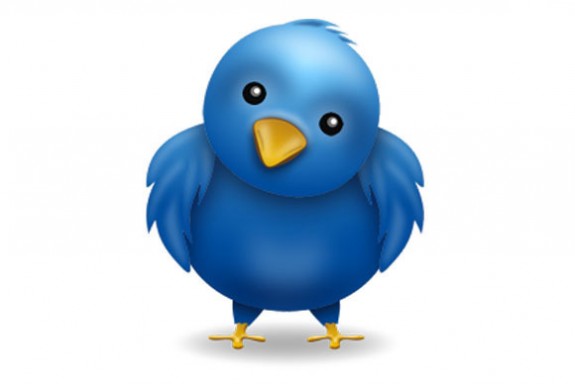 Let's face it.  Twitter is awesome.  It has the appeal of Facebook, with the ability to converse celebrities, athletes, journalists, musicians, etc.  There isn't anything quite like it.  I'm a huge fan because I get to talk to fans, express my viewpoints, share my thoughts, crack a few jokes, and ultimately blabber about my favorite sports team: the Philadelphia Flyers.  Although I consider myself a riot (sarcasm intended), there are some Twitter accounts you should definitely be following if you're a fan of the Orange and Black.
Official Philadelphia Flyers
Obviously, if you're going to follow a team, you're going to have to follow the team's official Twitter account.  That goes without question.  The Flyers twitter account posts all the necessary information regarding practices, lineups, scoring updates, scratches, events, starting lineups, what have you.
Your #Flyers starters: Coburn, Grossmann, Couturier, Read, Talbot, & Mason

— Philadelphia Flyers (@NHLFlyers) October 17, 2013
Flyers will practice tomorrow at 11am in Voorhees.

— Philadelphia Flyers (@NHLFlyers) October 18, 2013
Anthony SanFilippo
SanFilippo is a great beat writer for the Philadelphia Flyers.  He knows what the fans want to hear and isn't afraid to point out flaws by the player or team.  Furthermore, he is great with interacting with the fans who have questions.  Always asking questions during interviews and writing subjective pieces on the state of the team and its players/management/coaches, SanFilippo is one of the best in the biz.
Where have we seen the situation the #Flyers find themselves in before? http://t.co/YjmJHIc09g

— AntSanPhilly (@AntSanPhilly) October 17, 2013
About as bad a shift as the #Flyers have had all season there. Kunitz with a rebound goal. 2-0 #Pens.

— AntSanPhilly (@AntSanPhilly) October 18, 2013
@jsaquella Just telling ya what they're saying in the press box.

— AntSanPhilly (@AntSanPhilly) October 15, 2013
Bill Meltzer
Why he's not a beat writer is beyond me.  Meltzer is one of the most well-established bloggers up in the press box.  He's one of the most insightful people in the sport and does a tremendous job recapping key events during games.  He's written for NHL.com, IIHF.com, Flyers.NHL.com, and even knows a good deal of Swedish.  His Meltzer's Musings are always popular with in-depth looks at players and prospects coming up through the system.  He's also an established author, having written a biography outlinging the life and death of Pelle Lindbergh.
http://t.co/153H0kTxEq – Bill Meltzer – Meltzer's Musings: Flyers Come Up Small in Measuring Stick Game http://t.co/oKTRkkq7ro

— Bill Meltzer (@billmeltzer) October 18, 2013
Forgettable game with very limited ice time for Robert Hägg today in Modo's 3-2 loss to Brynäs. Minus-one and got called for diving.

— Bill Meltzer (@billmeltzer) October 17, 2013
http://t.co/153H0kTxEq – Bill Meltzer – Flyers Gameday: 10/17/12 vs. Penguins http://t.co/xLyvUd12gk

— Bill Meltzer (@billmeltzer) October 17, 2013
@Orange_BlackNat Not keeping feet moving. They had been better in previous three games but tonight has been a horror show apart from Mason.

— Bill Meltzer (@billmeltzer) October 18, 2013
Parody Accounts
You always need some humor when you're watching a team like the Flyers this year or else you'll rip your hair out.  Why not follow some of the funniest twitter accounts related to the Flyers?  Be warned though, not all of it is PG-rated.
https://twitter.com/fakelavy/status/391018050818146304
Rod Brind'Amour and I have very similar physiques…both body and nose.

— Fake Coatesy (@fakecoatesy) October 17, 2013
#ManCrushMonday pic.twitter.com/J0wHon1iJo

— Paul Holmgren (@fakepaulhomer) October 8, 2013
is not nice talk about Bobrovsky like this RT @tpanotchCSN: re: Yakupov rumors, the last thing the Flyers need is another Russian head case

— notbryzgoalie30 (@notbryzgoalie30) October 15, 2013
If you see me face down at the bar in a pool of my own vomit, do me a favor and rob my stupid ass. Can't get much worse.

— Craig Berube (@FauxChief) October 18, 2013
Cool eyeballs, Brooks Orpik.

— FlyersGoalScoredBy (@FlyGoalScoredBy) October 18, 2013
The Orange Update
TOU is run by two very talented guys in their own respect – Rob Giannone and Danny Ricciardi.  They do great pre/post game work and also get the fans involved throughout the games by posing questions.  They are also branching out by doing charity work and helping raise money for organizations.
We are 1-7 and on our 2nd HC. Tough to believe this roster will remain intact by the end of the season. Who are your untouchables?

— TOU (@TheOrangeUpdate) October 18, 2013
Right in front of me… I think I'm going to throw up pic.twitter.com/SA4BQEmHaj

— TOU (@TheOrangeUpdate) October 17, 2013
And they also came up with this gem:
Craig Berube was not happy about Jay Rosehill's penalties last night. #Flyers pic.twitter.com/Ks2hppEh8n

— TOU (@TheOrangeUpdate) October 9, 2013
Flyers Faithful
Besides running a tremendous blog that focuses on the Flyers, Flyers Faithful also does a ton of community work in organizing events to benefit certain groups.  One of the best events they hold is a roller hockey tournament (of which, I've participated in) to raise money for the Ed Snider Youth Hockey Foundation.  TJ Brennan, a local South Jersey native and current member of the Toronto Maple Leafs, led his team to the championship a few years back.  They truly do great work.
Gameday FAQ: Flyers vs Penguins – http://t.co/MhxBstPX1E #Flyers #NHL

— Flyerdelphia (@Flyerdelphia) October 17, 2013
Hey! You should play in our/ @BroadStHockey's charity roller hockey tournament benefitting @SniderHockey http://t.co/uezizEMvgd

— Flyerdelphia (@Flyerdelphia) April 1, 2013
Crashing the Crease: Expectation and Reality – http://t.co/pBO6nhtrNs #Flyers #NHL

— Flyerdelphia (@Flyerdelphia) October 17, 2013
David Strehle
David Strehle has become one of my very good buddies.  He's a wealth of knowledge and his passion for the Flyers dates back to the 1980s.  A contributor to The Fourth Period, Strehle always does his best to give his unbiased opinion on the team and its future.  He notices little nuances throughout the game and reports them to his fans.  A quick-witted fan who knows the ins and outs of the sport, Strehle is a must follow for Flyers fans.
#Flyers had 38 shots that did not reach the net tonight (23 blocked, 15 missed) in addition to the 25 shots that did reach the PIT net.

— David Strehle (@DStrehleTFP) October 18, 2013
@Philly_Flyers88 I believe both Raffl & McGinn have been excellent & should be kept up when Lecavalier & Hartnell return.

— David Strehle (@DStrehleTFP) October 18, 2013
Orange and Black Pack
One of my favorite Flyers blogs to read, the guys over at Orange and Black Pack pull no punches.  They speak their minds (no matter how cruel or not PC they might be).  They are avid fans of the Philadelphia Flyers and have been for years.  If there is something wrong with the team, they'll be sure to make it a talking point; if a player is not doing his share, you can bet there will be an article written about it; if management makes a bad signing, they aren't afraid to call them out.
3-1

Bad Coburn turnover. Like a broken record again.

I'm going to bed. Fight amongst yourselves.

— OrangeAndBlackPack (@Official_OandBP) October 18, 2013
Here is my take on all this Thomas Vanek talk, and why any move remotely close to this acquisition is just the… http://t.co/HJupoyzKU7

— OrangeAndBlackPack (@Official_OandBP) October 17, 2013
I don't think anybody would blame Mason if he would just hit his Defensemen in the head with a mallet after each game.

— OrangeAndBlackPack (@Official_OandBP) October 16, 2013
Max TALBOT!!!

Hey, good news for you fans who hated the AC/DC goal song. The new song is light em up by Fall out Boy

— OrangeAndBlackPack (@Official_OandBP) October 12, 2013
Follow Shawn Reznik on Twitter: @ShawnTHW