"I knew this renovation was going to be messy. I didn't think it would be this messy." Dallas Eakins

— Gene Principe (@GenePrincipe) October 18, 2013
Evidently it never came up during the interview process that the Oilers are terrible and it might take some time to fix them.
The last two remaining undefeated teams were handed their first loses of the season. But San Jose still has a chance to rival Chicago's point streak from last season. [Mercury News]
Colorado fell in regulation to the Red Wings, who lost defenseman Niklas Kronwall courtesy of a hit from behind by Cody McLeod. [CBC]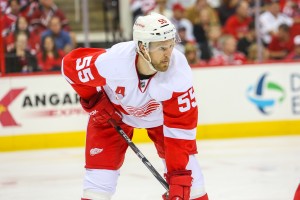 The most expensive NHL ticket prices. [Forbes]
Speaking of the Leafs, they blew a game last night in legendary fashion. Worth every penny for the Canes fans who made the trip. [National Post]
The Oilers lost again. It wasn't the goalies fault this time, so that's something. Taylor Hall set a record too. [Copper and Blue]
Former NHL tough guy Georges Laraque is in some hot water. [Sportsnet]
The Rangers will be without Ryan Callahan for at least a month. Not the news they needed after finally winning a game. [Rant Sports]
Marc-Andre Fleury won't get much credit for a 6-0 start to the season because it isn't the playoffs. But one would suspect he's pretty thrilled about it. [Pensburgh]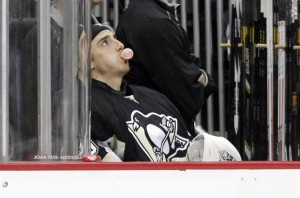 Tim Thomas was so close to beating his former team. Then he remembered he plays for the Florida Panthers. [Boston Globe]
Bobby Orr on the state of the game. [MacLeans]
Alex Ovechkin is picking up where he left off last season. Unfortunately it's not translating into wins. [Globe and Mail]
In which Matt Cooke offers his help to Patrick Kaleta. [Puck Drunk Love]
An interview with the always fascinating Sens owner Eugene Melnyk. [6th Sens]
Don't expect to see Ryan Miller in an Oilers uniform anytime soon. [TSN]
And lastly, the best running joke on the internet is finally over. [Pensblog]
Marcy, a former hockey player, is a hockey correspondent on CTV News and TSN radio. She began her career as a Sports Journalist in 2009 and has been part of The Hockey Writers since 2010, where she is currently a senior writer and editor.