The offseason is when teams attempt to make changes to correct issues that occurred in the previous season. Coaches and front office personnel are let go, players switch teams via free agency, the year's biggest trades occur, and the Entry Draft provides teams with a new influx of prospect talent.
Even now, after the Draft has passed, trades have taken place, and free agency is on the near horizon, there remain unaddressed issues. These are the biggest question each team faces as the offseason continues.
Anaheim Ducks
Will Ryan Kesler Play in 2018-19?
Veteran center Ryan Kesler only appeared in 44 games in 2017-18 and was held out of the lineup until Dec. 27 recovering from offseason hip surgery. He scored eights goals and 14 points in those games but was strong in the faceoff dot, winning 53.4 percent of his draws. At five-on-five, where Kesler is typically at his strongest, he had a sub-50 percent shot control for the third time and the second-lowest Goals For percentage of his career.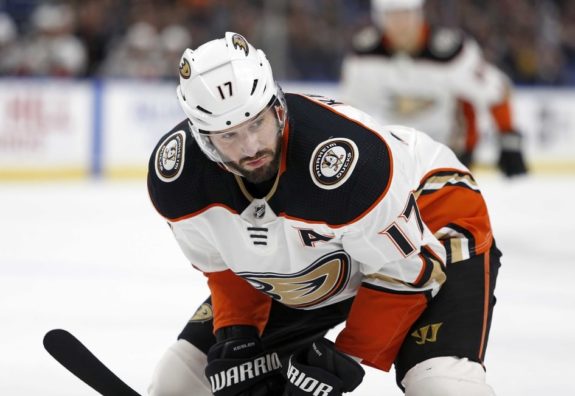 Not wanting to undergo surgery, he has opted for physical therapy and rehab, which may hinder his ability to play in 2018-19. The Ducks have internal solutions to protect against his absence, including Adam Henrique, whom they acquired at the 2018 trade deadline, and prospects Sam Steel and Maxime Comtois. However, with Kesler's ability to match up against opponents' top lines and succeed, the Ducks will miss his presence if he can't play.
Arizona Coyotes
How Do They Build Off Strong Second Half?
Between games one and 40, the Coyotes went 9-26-5 and were in the league's basement. But, from game 41 to season's end, they went 20-15-7, finished third-from-last, but eight points ahead of the Buffalo Sabres. They turned their season around through the stellar play of goaltender Antti Raanta and rookie forward Clayton Keller. Raanta, especially, who allowed more than three goals once in his final 17 games, won 13 of them, and had four shutouts.
The Coyotes began to build off that stretch by acquiring Alex Galchenyuk in exchange for Max Domi — they plan to use Galchenyuk as a center behind Derek Stepan. That trade has potential to be great for Arizona as Galchenyuk has a stronger offensive skillset than Domi.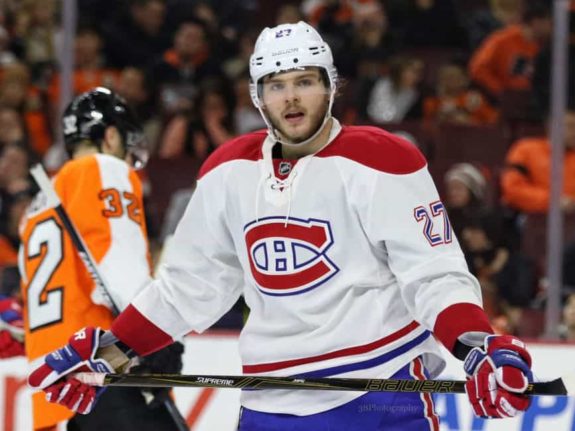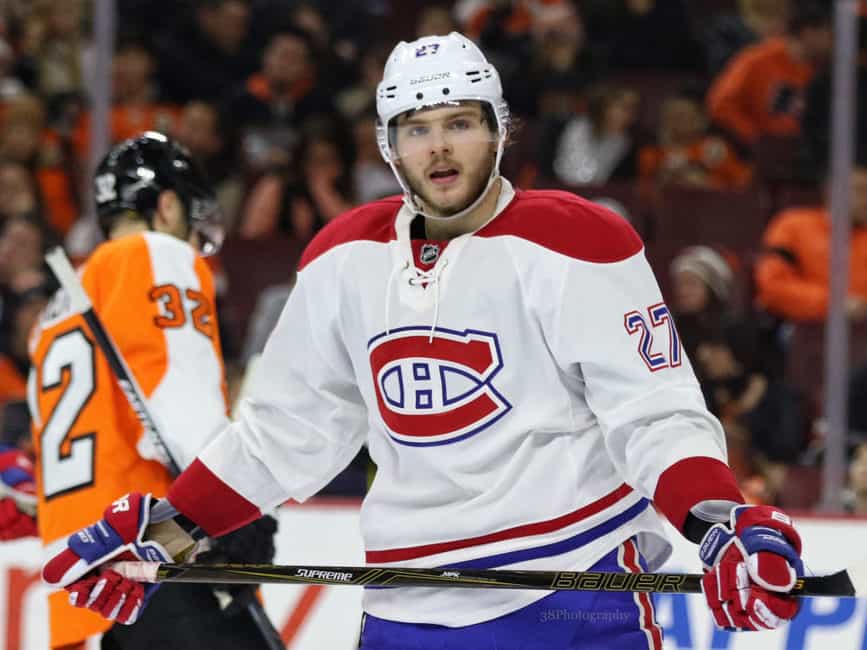 "He's had success playing the center position. I don't think we'd make this trade if we didn't think he had the ability to play center." Coyotes general manager John Chayka
They also have Tyler Steenbergen, Dylan Strome, and Nick Merkley to provide more offense. They do need to strengthen their defense and there are numerous high-end defense prospects in this year's draft.
Boston Bruins
How Do They Add Scoring Depth?
The Bruins finished sixth in offense in 2017-18 with 270 goals. Their top line of Patrice Bergeron, Brad Marchand, and David Pastrnak each scored 30, but no other Bruin hit the 20 goal mark. That placed a big strain on the top line. They could rely on the further developments of Danton Heinen and Jake DeBrusk, or bounceback seasons from David Krejci and David Backes.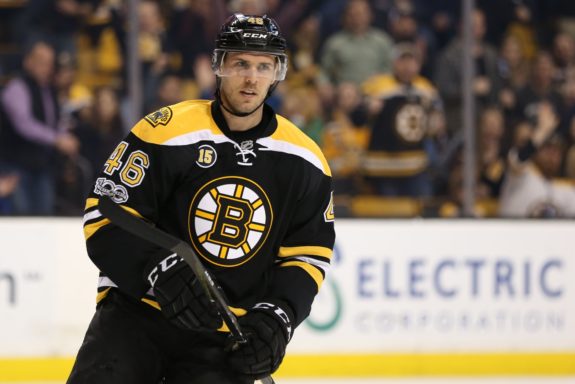 Other options would be to re-sign Rick Nash, who had three goals and six points in 11 games after the trade deadline. They could also go after free agents James van Riemsdyk (JVR), James Neal, or Michael Grabner. However, they do need to maintain enough cap space to extend Charlie McAvoy, Brandon Carlo, Ryan Donato, and Heinen, who are all restricted free agents (RFAs) next summer.
Buffalo Sabres
How Much Roster Turnover Happens to Achieve Mentality Change?
The Sabres have already parted with goaltender Robin Lehner to allow Linus Ullmark the chance to start. There have been rumors of a Ryan O'Reilly trade and, other than Sam Reinhart, they don't have any key free agents that need new deals. This is Jack Eichel's team now, and any players who impede that process could be moved.
Rasmus Dahlin will bring a change and provide firepower to the blue line, but they need trustworthy and skilled veterans. With $23.7 million in cap space, the Sabres have plenty of room to bring that change.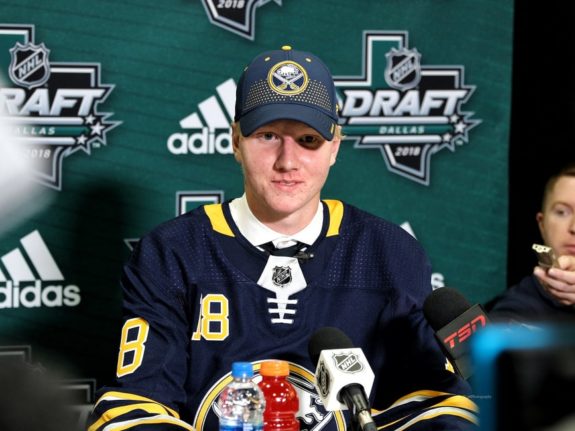 Michael Grabner is an interesting option, given his speed and strong five-on-five play. Neal proved to be a strong leader with the Vegas Golden Knights and is a perennial 25 goal scorer. Paul Stastny could also be a good fit, and proved that he works well with young linemates in his time as a Winnipeg Jet.
Calgary Flames
Who Gets Moved to Bring Culture Change?
The Flames have been a more talented version of the Sabres in recent seasons. Sure they reached the postseason in 2017, but were swept by the Ducks in four games. They missed the playoffs in 2018 by 11 points and had a minus-30 goal differential despite immense talent. Their failures cost head coach Glen Gulutzan his job.
Some culture change is necessary to break the losing mentality. They've already moved Dougie Hamilton and Micheal Ferland to the Carolina Hurricanes for Noah Hanifin and Elias Lindholm.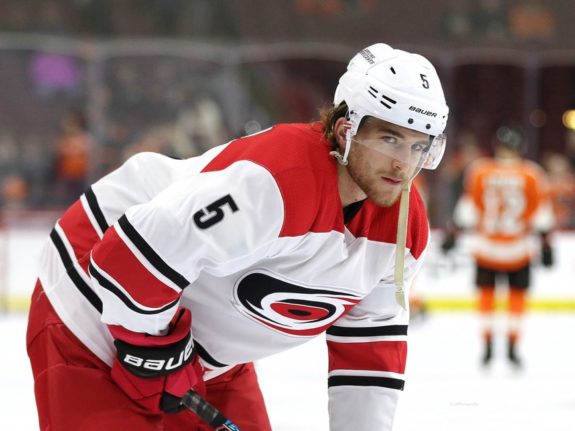 They need to bring in players who are consistent in all three zones, preferably a veteran who can teach their young players how to play like a professional. They have plenty of cap space to make it possible, and signing someone like Paul Stastny makes sense. They also need consistency in net to determine whether Mike Smith will suffice until Jon Gillies and/or Tyler Parsons are ready to take over.
Carolina Hurricanes
How Much Change Will Owner Tom Dundon Get?
Since Dundon took over as owner of the Hurricanes, he has made known his desire to drastically alter the roster. Rumors are that only Sebastian Aho and, presumably, 2017 first round pick Martin Necas are safe. That means long-time Hurricane Jeff Skinner, goaltender Scott Darling, and members of their young defense corps could be on the move.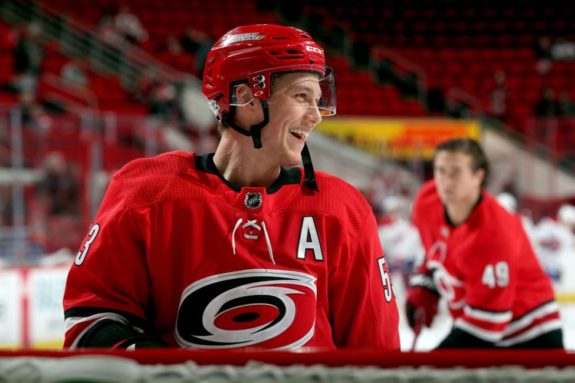 Dundon has made it known that he wants to win quickly, and that feeling has likely only strengthened with the Golden Knights' success in year one. With how few trades former GM Ron Francis made, it won't be surprising to see several player-for-player trades this summer. In need of a first line center, moving one of their young defensemen in an effort to get that player, has validity.
Chicago Blackhawks
How Does Chicago Upgrade Their Blue Line?
In 2017-18, Blackhawks defensemen scored 154 points. By comparison, Nashville Predators defensemen scored a league-leading 206 points. Duncan Keith led Chicago blueliners with 32 points, sixth-most on the team — an indicator of the lack of offense in Chicago. The team and Keith severely missed Niklas Hjalmarsson, who was Keith's primary partner for two seasons.
Keith eventually formed a good pairing with Jordan Oesterle, but Keith struggled with a sub-40 percent goal control at five-on-five. Even if Oesterle works as a long-term partner for Keith, there needs to be an influx of talent to the Blackhawks blue line. They have an internal option with Henri Jokiharju, but he may not be ready for 2018-19. They also took two defensemen in the first round of the 2018 Draft, but both are at least a year away.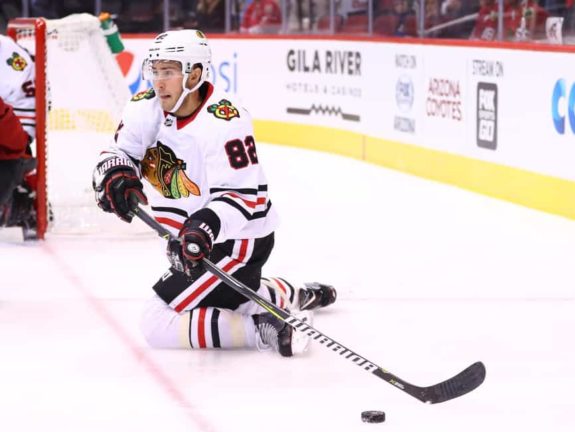 Colorado Avalanche
Can Semyon Varlamov Stay Healthy?
Veteran netminder Semyon Varlamov hasn't made 50-plus starts in two seasons. He was good in 2017-18 when healthy with a 2.68 goals against average (GAA) and .923 even strength save percentage (EVSV%) in 47 starts. He didn't play in the first round of the postseason, forcing the Avalanche to turn to Jonathan Bernier and eventually Andrew Hammond.
The result was at least four goals allowed in three of the four losses to the top-seeded Predators but had Varlamov been healthy, the Avalanche may have pulled off the upset.
To combat against future Varlamov absences, the Avalanche acquired Philipp Grubauer from the Washington Capitals to be their starting goaltender. In 28 starts with Washington, Grubauer had a 2.35 GAA and .934 EVSV%.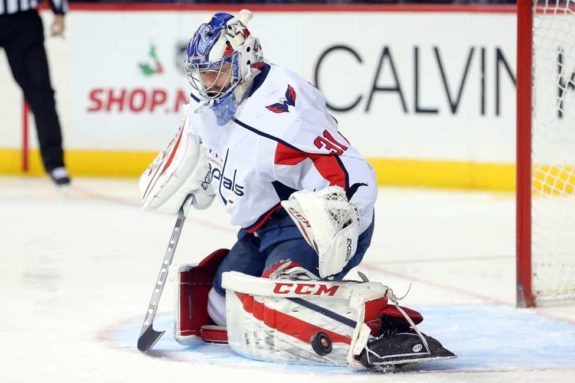 Columbus Blue Jackets
Will They Trade Artemi Panarin?
Artemi Panarin led the Blue Jackets by three goals and 25 points in 2017-18. His 82 points bested his career-high by five points and he was a point-per-game player for the first time. Without him, the Blue Jackets wouldn't have reached the postseason. The issue is that he is an unrestricted free agent (UFA) after next season and has been unwilling to engage in extension talks so far.
The Blue Jackets have plenty of cap space for 2018-19 and no key free agents to re-sign. Panarin is their best player and should be a key piece to their future. But if he is unwilling to re-sign and wants to test free agency, Columbus has to trade him. And if they are forced to part with him, they won't recoup his value and will take a step back in 2018-19.
Dallas Stars
Can They Find Balance Between Offense and Defense?
In 2015-16, the Stars ranked first in goals for but 19th in goals against. The next season their offense regressed to 17th and they were 29th in goals against. Finally, with Ken Hitchcock behind the bench for 2017-18, they were 19th in goals for and seventh in goals against. They also managed a positive goal differential with him at the helm.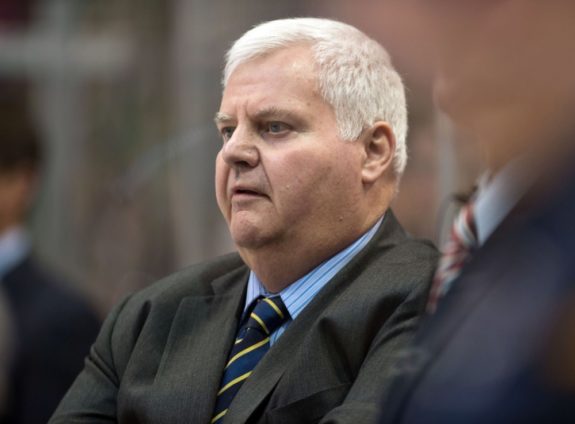 Hitchcock succeeded in making the Stars a more defensively-responsible team, but it cost them offensively. They had signed goaltender Ben Bishop, defenseman Marc Methot, and Martin Hanzal last offseason to help on both sides of the puck. However, Methot and Hanzal each missed at least 40 games and Bishop played just above average.
The Stars now find themselves in need of more offense while still needing to shore up their defense. They're keeping Jason Spezza in hopes of a rebound season and they could pursue JVR for offensive help. On the blue line, Ian Cole and Luca Sbisa are cheaper free agent options.
Detroit Red Wings
Do They Completely Bottom Out or Begin Transition to Winning?
The Red Wings finished 24 points out of a playoff spot in 2017-18 and 11 points ahead of the Sabres. They have a young core of Dylan Larkin, Andreas Athanasiou, Tyler Bertuzzi, Anthony Mantha, and Evgeny Svechnikov. They also have the expensive contracts of Henrik Zetterberg, Frans Nielsen, and Danny DeKeyser, and all but Zetterberg have trade protection.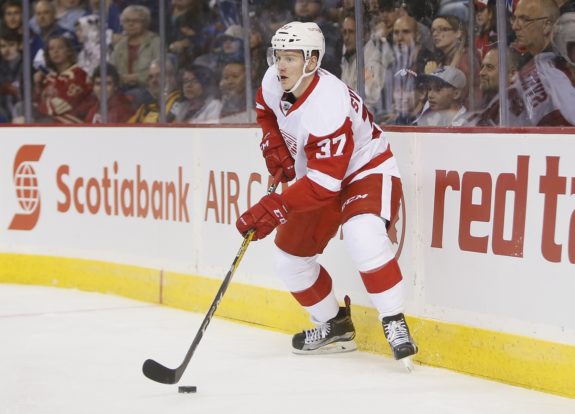 So Detroit has two opposing factors: their young core and their veteran holdouts from the mid-2000's. That doesn't include their high-end prospects, including Michael Rasmussen, Joe Veleno, and Filip Zadina, who could be in the NHL in 2018-19.
With their young talent, the Red Wings could be competitive next season if they find consistency in net but they'd still be hindered by veteran contracts. Their other option is to trade away more contracts and continue building their prospect pool to compete in two or three seasons when their young players are approaching their primes or already in them.
Edmonton Oilers
Can They Get Connor McDavid Help?
When a team has a generational talent like the Oilers do with Connor McDavid, they should be a perennial playoff team. They missed the 2018 Playoffs despite McDavid's career-high 108 points, equal to 17.6 percent of all Oilers points.
With McDavid's skillset, the Oilers need to find skilled and speedy players for McDavid's wings. Internal options to fill the need include Jesse Puljujarvi and the speedy Kailer Yamamoto, both with fantastic hockey sense.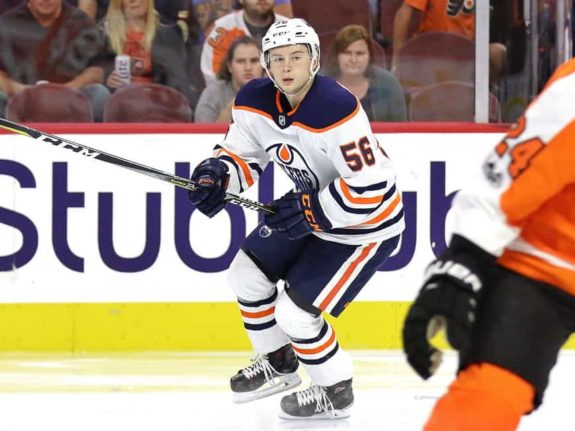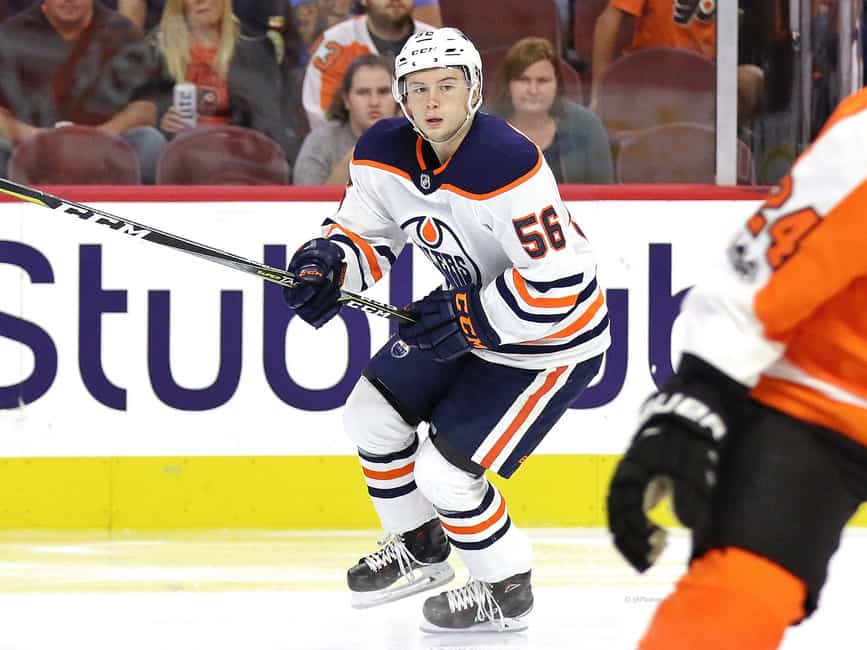 They could also deal Milan Lucic or Ryan Nugent-Hopkins to bring in that player, although trading Nugent-Hopkins means Leon Draisaitl has to be a center.
Florida Panthers
Can They Add Another Puck-Moving Defenseman?
Panthers defensemen scored 162 points in 2017-18 and were led by Keith Yandle's 50 points, second-most of his career. Aaron Ekblad's 38 points were also his second-most but the Panthers need more from him offensively.
The acquisition of Mike Hoffman rounds out their top-six but doesn't address their need for offense from the blue line. They have $8.3 million in cap space but need to re-sign Alex Petrovic, MacKenzie Weegar, and Jared McCann. They could pursue Mike Green on a short-term deal but he has limited upside.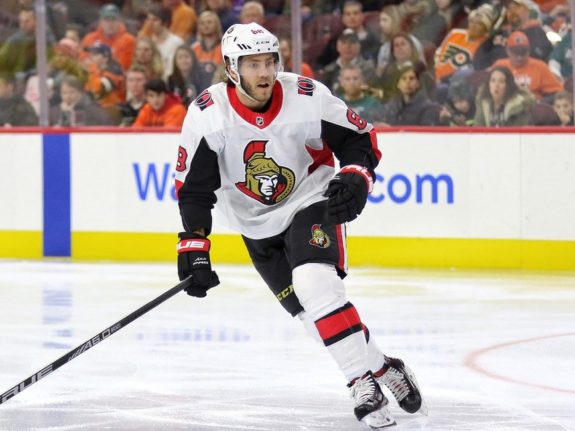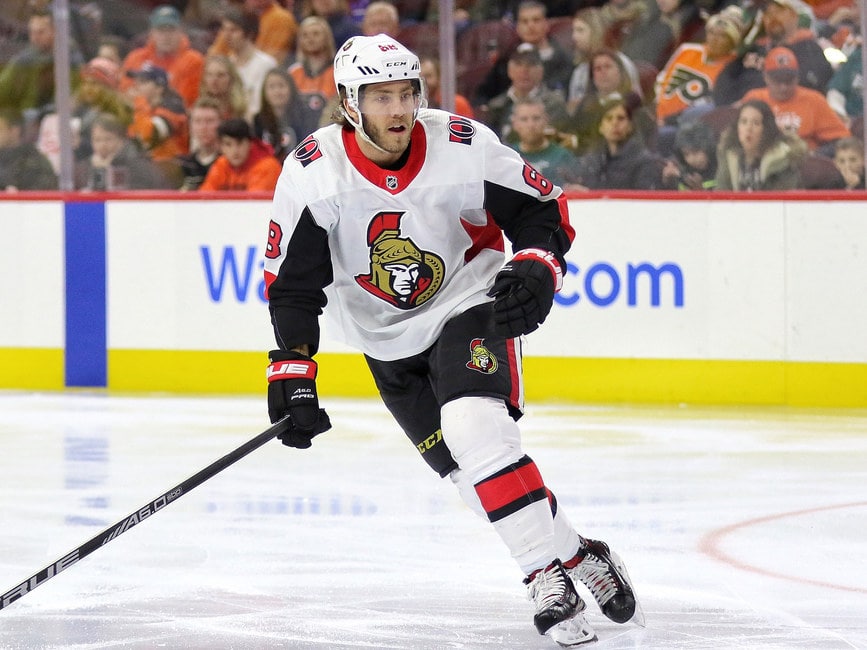 Is there a chance they trade a roster player like Nick Bjugstad or a prospect to land a top-four puck-moving defenseman? Trading a forward for a blueliner could work because they have internal options to replace the departed player.
Los Angeles Kings
How Do They Become a True Contender After They Were Swept in the First Round?
In 2017-18, the Kings had a result similar to the ones they experienced under Darryl Sutter.. They ranked 17th in goals for but allowed the fewest goals. In the 2018 Playoffs, they were swept by the Golden Knights, including two shutouts, and scored three goals in the series.
To add offense, they signed 35-year-old Ilya Kovalchuk to a three-year deal with a $6.25 million cap hit. In the KHL, he was a point-per-game player in three of five seasons but how he re-transitions to the NHL will be a question mark. The Kings now have $3.2 million in cap space, leaving them little room to pursue free agents.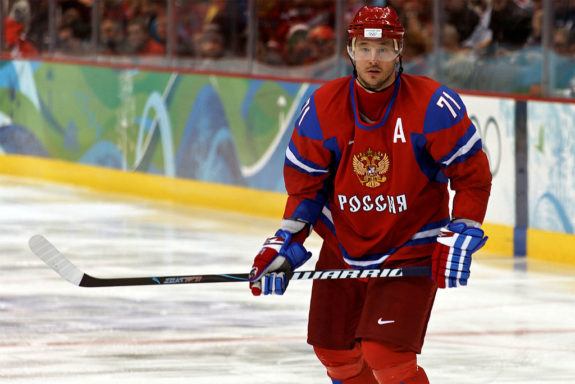 A healthy Jeff Carter will help provide offense in 2018-19 after he had 22 points in 27 games in 2017-18. Other options could be prospects Gabe Vilardi or Jaret Anderson-Dolan if they are NHL-ready in 2018-19 after both had excellent junior seasons.
Minnesota Wild
How Do the Wild Get Younger and More Skilled with Their Current Core?
The Wild qualified for the 2018 Playoffs as the Central Division's third seed. They had the league's second-oldest roster behind only Detroit and finished 11th both in goals for and against. They were paced offensively by 33-year-old Eric Staal, who led the team in goals and points.
Ryan Suter was good but suffered a serious injury before the postseason and fellow veteran Zach Parise missed 40 games. Nino Niederreiter was nearly invisible with 32 points in 63 games just one season after a 57-point campaign. In the 2018 Draft, the Wild went off the board and selected defenseman Filip Johansson, among eight total selections.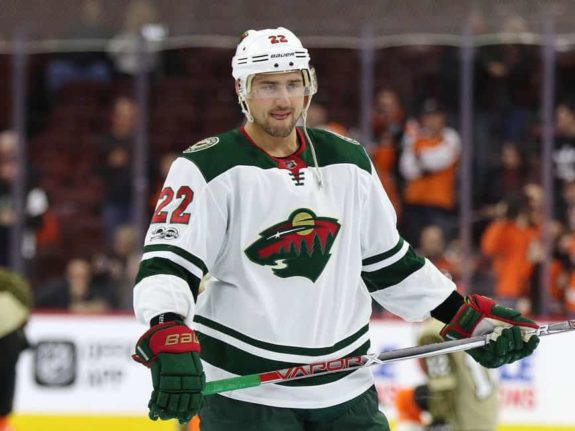 Their problem is that most of their players are veterans and signed to long-term deals. It also doesn't help that Zach Parise, Mikko Koivu, and Tyler Ennis are overpaid relative to production. To get younger and faster, they have to trade roster players. If Niederreiter still has value, he could be moved as could Charlie Coyle, who also regressed in 2017-18.
Montreal Canadiens
Can They Get a First Line Center?
In 2017-18, Montreal centers produced 30 goals and 106 points, both less than McDavid had on his own. Jonathan Drouin was acquired last summer to fill the role but the experiment didn't pan out as he had 13 goals and 46 points in 77 games. They dealt Galchenyuk, who was a center in junior hockey and Jesperi Kotkaniemi is their only prospect with the potential of a first line center.
In free agency, only John Tavares is a true top center and the Canadiens should be a favorite to sign him. If he signs elsewhere, Montreal could be in trouble because, even if a team is willing to trade a first line center, the Canadiens likely don't have the prospects to land one.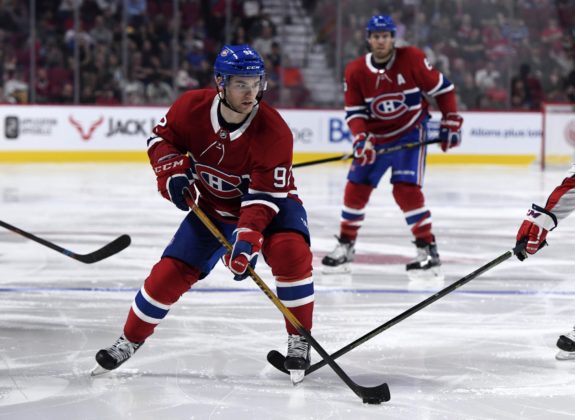 Another option is to offer sheet RFA William Karlsson. The Canadiens have over $18 million in cap space for 2018-19, more than enough to extend the offer sheet and address other needs.
Nashville Predators
How Can They Better Themselves After a Quick Exit in the 2018 Playoffs?
The Predators won the 2018 Presidents' Trophy and finished seventh in goals for and second in goals against. However, with just a 5-4-1 record in their final 10 games, they coasted into the postseason and went without a power play goal in six of 13 playoff games.
In the postseason, Kyle Turris and Roman Josi were mostly absent and Pekka Rinne was awful again. The Predators need a reliable and consistent goal scorer like Alex Ovechkin or Patrik Laine to score timely goals. Prospect Eeli Tolvanen could develop into that player but may not be there in 2018-19. On the free agent market, JVR could make a lot of sense in Nashville's top-six.
New Jersey Devils
How Do They Build Off a Strong 2017-18?
The 2017-19 Devils weren't supposed to compete just one year after winning the Draft Lottery. They sneaked into the postseason as the Eastern Conference's eighth seed, earning the spot by one point. They were an average regular season team and tied for 14th in goals for and were 17th in goals allowed.
Cory Schneider was terrible in net while Taylor Hall's 93 points propelled the team and earned him the Hart Trophy in the process. They have $24.3 million in cap space and need to address nearly every position.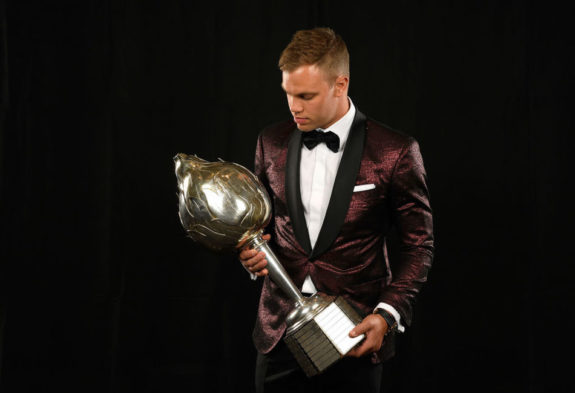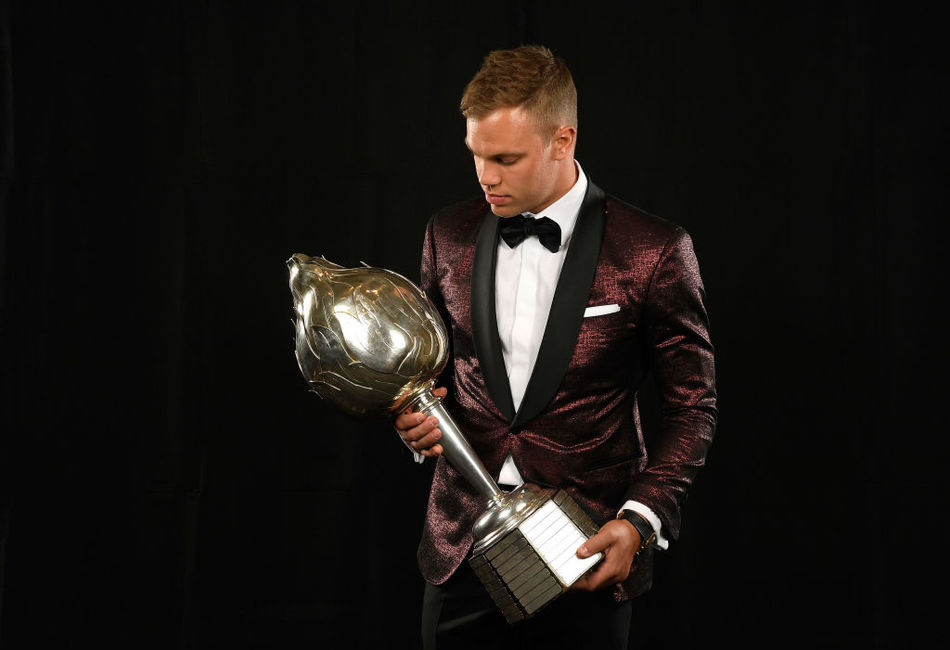 They need more offense and could re-sign Patrick Maroon or Michael Grabner or could go after any of the forwards and defensemen in free agency. They could also be a landing spot for Artemi Panarin if Columbus moves him. The Devils have a nice core in place and to build off last season, they simply need to be more talented.
New York Islanders
Can They Retain John Tavares?/How Do They Move Forward Without Him?
Even with Tavares, the Islanders finished 13 points out of a playoff spot. They had a top-10 offense but finished last in goals allowed with a minus-52 goal differential. Tavares finished with 37 goals and was second on the team with 84 points. With $32.7 million in cap space, they can offer him the max cap hit of $15.9 million with room left over and they're the only team that can offer an eighth year. But, even if Tavares re-signs, the Islanders need help in net and on the blue line.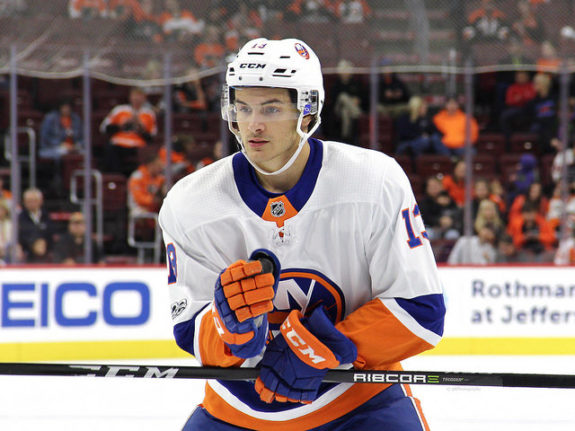 If he signs with another team, the Islanders still have a strong core led by Mathew Barzal and they drafted well this year by taking Oliver Wahlstrom and Noah Dobson in the first round. With their young talent, the argument can be made that they would be stronger in the future by not re-signing Tavares and allocating that money elsewhere. However, without him, they are not a playoff team in 2018-19.
New York Rangers
Will They Try to Compete or Continue Their Rebuild in 2018-19?
The Rangers missed the postseason in 2018 for the first time in eight seasons. After the playoffs were out of reach, they did a great job trading away the expiring contracts of Rick Nash and Michael Grabner and flipping J.T. Miller and Ryan McDonagh.
They had a good draft this year by taking Vitali Kravtsov, K'Andre Miller, and Nils Lundkvist in the first round. Yet, despite these young players, they still have Henrik Lundqvist in net and he will keep them in games and prevent them from bottoming out.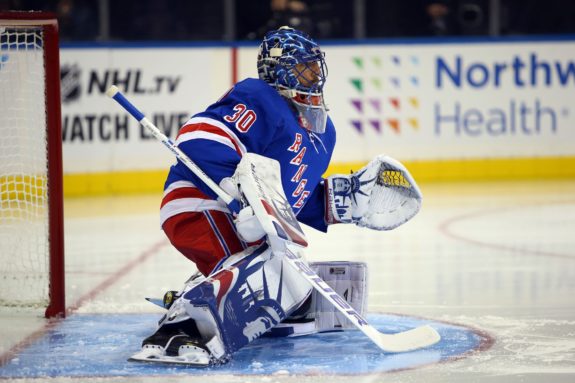 With Ilya Kovalchuk in Los Angeles and it looking unlikely that John Tavares signs with the Rangers, it could be difficult for them to compete in 2018-19. If they are not competitive, they could put Kevin Shattenkirk and/or Chris Kreider on the trade block. They could also be active this summer and still build for the future by signing younger free agents like Tobias Rieder.
Ottawa Senators
Where Does Erik Karlsson Play in 2018-19?
When the Senators traded Mike Hoffman, they made a commitment to Erik Karlsson by taking his side in the recent off-ice drama. However, the team became worse by trading Hoffman and won't be any closer to a Stanley Cup in 2018-19. That will be a factor in whether Karlsson signs an extension with them or becomes a free agent next summer.
Another factor is Ottawa's talented farm system highlighted by Logan Brown, Colin White, and Brady Tkachuk, although all three are a couple of seasons away from being impactful NHL players.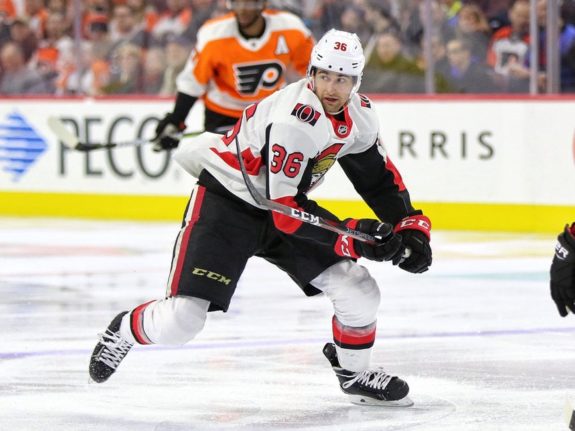 If Ottawa is unlikely to compete in the next few seasons, will Karlsson want to wait it out until they can win again? If he doesn't want to wait, the Senators have to trade him rather than losing him for nothing and there will be plenty of interest if they decide to move him.
Philadelphia Flyers
Who is Their Starting Netminder in 2018-19?
Flyers goaltenders allowed five-plus goals in all four losses against the Pittsburgh Penguins in the opening round of the 2018 Playoffs. Not one of their goalies had a save percentage above .857 in the series. This was after Michal Neuvirth took control of the net in the regular season but only played in 22 games due to injuries. Neuvirth and Brian Elliott are under contract for 2018-19 but neither can carry the team to a Stanley Cup.
The goaltender market is bleak this summer but they have internal options with Alex Lyon and Carter Hart. At 19, Hart is at least one AHL season away from the NHL but he's talented. In 41 WHL games in 2017-18, he had a .947 SV% and 1.60 GAA.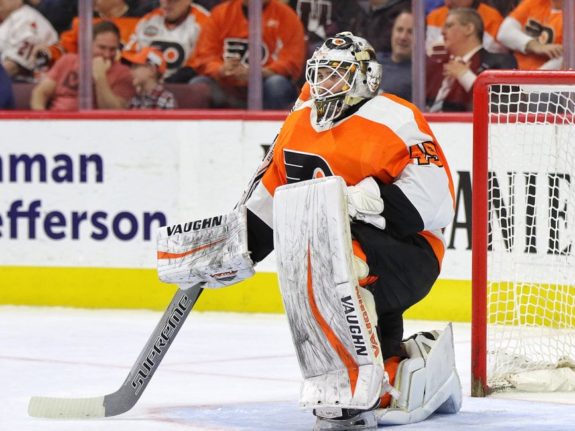 Lyon is most famous for his 94-save performance in a five overtime game in the AHL playoffs and could be a consistent NHL goalie this fall. In 27 AHL games, he had a .913 SV% and 2.75 GAA and in 11 playoff games, he had a .944 SV% and 1.98 GAA. Everyone knows who Elliott and Neuvirth are. Both are serviceable but neither are dynamic. Lyon could be that goaltender for them until Hart is ready.
Pittsburgh Penguins
Will They Trade Phil Kessel?
The 2017-18 season was a letdown for the Penguins following two Stanley Cups. With an older core, no matter how talented, drastic decisions could be made at anytime to keep their competitive window open longer. Phil Kessel is coming off his best season with 34 goals and a career-high 92 points and his value has never been higher. So, why trade him?
Kessel will be 31 before the season starts with four years left on his deal. He had a down postseason by his standards with one goal and nine points in 12 games and there were rumors suggesting his displeasure with his usage in the postseason, which could play a factor in a potential trade.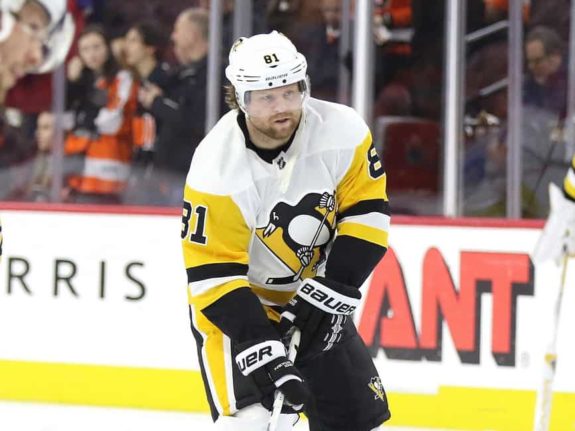 Plus, the Penguins have other needs, including a porous defense and low production from the bottom-six. Trading him could address one of or both issues and help them get younger.
San Jose Sharks
Can They Land John Tavares and What Are the Ramifications If They Do?
Earlier in the offseason, the Sharks signed pending free agent Evander Kane to a seven year, $49 million deal, which ate into their sizable cap space. They still have over $18 million left but Joe Thornton, Tomas Hertl, and Chris Tierney are free agents. The Sharks have pursued Tavares and they are one of his finalists.
If he picks them, there will be effects from such a signing. For starters, it all but guarantees a departure for Thornton because Tavares will absorb at least half their cap space and Thornton would have to take a major discount to allow the Sharks to re-sign Hertl and Tierney, who are due raises. It could also impact their ability to re-sign Logan Couture, Joe Pavelski, Joonas Donskoi, and Joakim Ryan in 2019.
St. Louis Blues
Is Jake Allen a Number One Goalie?
In 2017-18, Allen made 56 starts and had a .906 SV%, .919 EVSV%, and a 2.75 GAA and all but his even strength save percentage were his worst since becoming a regular in the NHL. He has been an inconsistent goaltender throughout his career and a majority of his stats have regressed each of the past two seasons.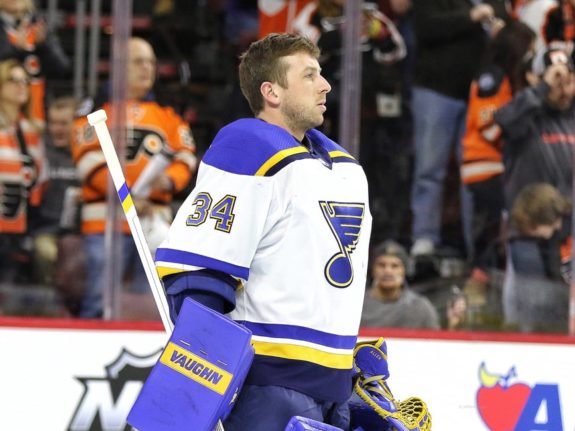 Below Allen on the depth chart in 2017-18 was Carter Hutton, who had a .931 SV%, .937 EVSV%, and 2.09 GAA in 26 starts. He was a major reason the Blues remained in contention late in the season even after trading Paul Stastny. The problem for them is that Hutton is a free agent and should get an opportunity to start elsewhere next season.
With Allen's inconsistency, the Blues need a competent backup and there aren't many options in free agency this summer. They do have 23-year-old Ville Husso, who had a 2.42 GAA and .922 SV% in 38 games at the AHL level last season. The Blues paid Allen like a starter but he has yet to take the reins of the net and the team may need to look elsewhere for that player.
Tampa Bay Lightning
How Do They Navigate Current and Future Salary Cap Situation?
After signing J.T. Miller to a five-year, $26.25 million deal, the Lightning have six players with cap hits above $5 million. That contract left them with $5.3 million in cap space and they have Adam Erne, Cedric Paquette, Slater Koekkoek, and Andrej Sustr left to sign.
That doesn't compare to next offseason when Nikita Kucherov, Yanni Gourde, Brayden Point, and Ryan McDonagh reach free agency and there isn't enough space to re-sign everyone. The lucrative Miller contract makes losing Kucherov more likely unless the Lightning free up cap space in the next calendar year.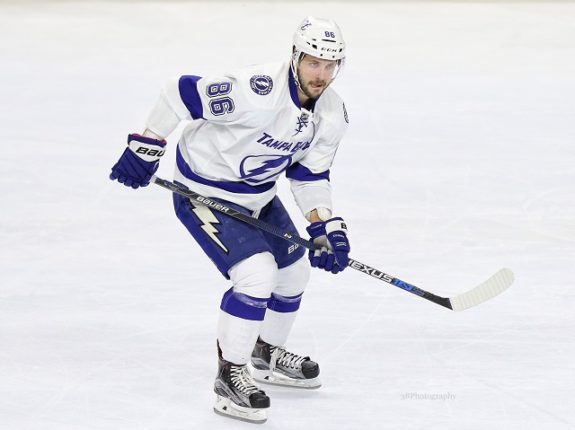 One way to accomplish this is to trade at least one of their overvalued contracts. Ryan Callahan, Ondrej Palat, and Alex Killorn could be candidates but all three have some form of trade protection. Look for Tampa to go all-in on 2018-19 when they have their vaunted core together before salary cap constraints force changes.
Toronto Maple Leafs
How They Address Their Need for a Right Shot Defenseman?
A reason the Maple Leafs lost to the Bruins in the first round is that their defensive depth couldn't compete with Boston's. Toronto has quality defensemen, specifically Morgan Rielly, Jake Gardiner, and Travis Dermott and the first two led Toronto's blue line with 52 points each.
To take the next step in the postseason, the Maple Leafs need a right shot, puck-moving defenseman to create balance. With $24.6 million in cap space, they have the room to address the need even if they sign John Tavares, but there are limited free agent options now that John Carlson has signed. They have Timothy Liljegren in their farm system and his NHL debut is on the horizon, even if he is 19.
That leaves the trade market as the final option. Dougie Hamilton would have been perfect but the Flames traded him to the Hurricanes. Erik Karlsson would look great on their blue line but will Ottawa deal him within the division and could Toronto afford to extend him? They could also go after Justin Faulk, Matt Dumba, or Alex Petrovic, although Petrovic would be an in-division move.
Vancouver Canucks
What Does a Post-Sedin Era Look Like?
Daniel and Henrik Sedin were Canucks since the 2000-01 season and are the franchise's most accomplished players. There will naturally be growing pains as the team transitions into a new era. Bo Horvat and/or Brock Boeser should be the next faces of the franchise as both have had NHL success, Horvat is signed long-term, and Boeser can sign an extension on July 1.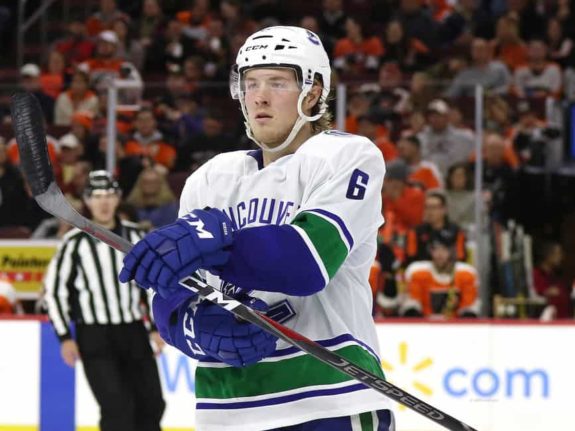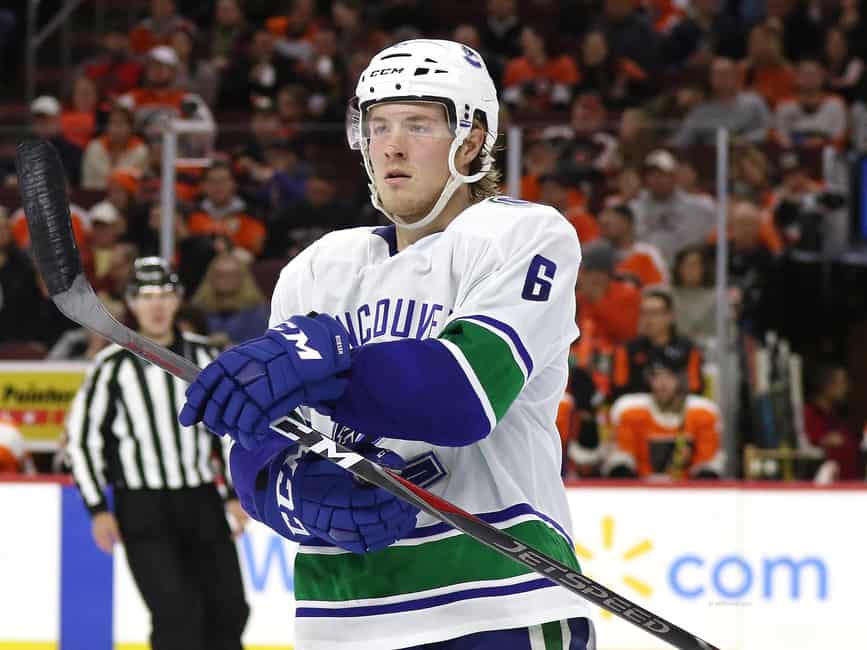 The Canucks likely won't be competitive in 2018-19 given their rather untalented NHL roster. What they have is a strong farm system led by Elias Pettersson, Thatcher Demko, and Quinn Hughes. They also have over $24 million in cap space next season with few free agents. To continue building for the future, trading or buying out Loui Eriksson and Brandon Sutter make sense to ensure room for prospects when they are ready for the NHL.
Vegas Golden Knights
How Do They Build Off 2017-18?
After reaching the Stanley Cup Final in year one, the Golden Knights will look to build off that success in their sophomore season. There were many Golden Knights who had career seasons in 2017-18, including William Karlsson, Jonathan Marchessault, Reilly Smith, and Erik Haula, and those seasons can naturally lead to regression the following season. So, how do they combat potential regression?
For starters, they have $30.9 million in cap space with a few key UFAs but none are guaranteed to return. It's surprising that they weren't a finalist for Tavares and they probably would have pursued John Carlson had the Washington Capitals not re-signed him.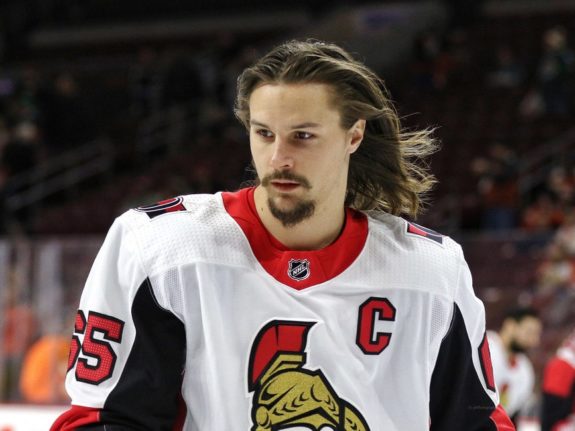 They could go after JVR or Paul Stastny in free agency and they have the assets to land Erik Karlsson or Jeff Skinner in a trade. They also have prospects Cody Glass, Nic Hague, and Erik Brannston, all who could be in the NHL this fall.
Washington Capitals
How Do They Prevent a Stanley Cup Hangover?
Of recent Capitals teams, the 2017-18 version was not the most talented nor was it expected to win like previous renditions were. They won the franchise's first Cup with Alex Ovechkin, Evgeni Kuznetsov, Nicklas Backstrom, T.J. Oshie, and John Carlson fueling their offense and Braden Holtby backstopping them.
The good news is that all those players return this fall and are signed for at least two seasons. The bad news is that after signing Carlson to an eight-year, $64 million contract, they have just $9.7 million in space with Tom Wilson and Madison Bowey needing new deals.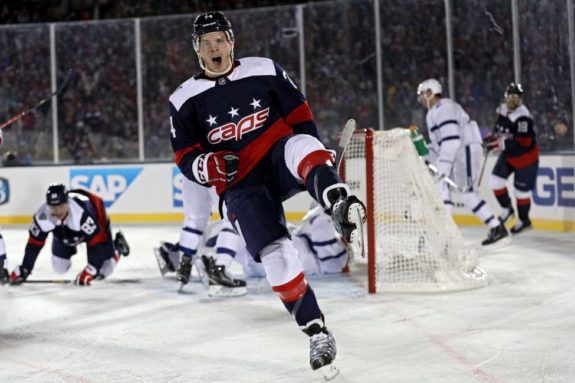 They also need to sign a backup goaltender if Pheonix Copley can't be that player, they lack offensive depth, and their defense is questionable. With the majority of their core 28 or older and the amount of money tied up in those players, it could be that the Capitals captured lightning in a bottle in 2017-18 and won't be able to avoid a Cup hangover.
Winnipeg Jets
Who Are Their Core Players and How Do They Re-Sign/Extend All of Them?
The Jets reached the postseason for the second time since relocating to Winnipeg in 2017-18 and have emerged as a Stanley Cup favorite for the foreseeable future. Tied for the fourth-youngest roster last season, the Jets have a nucleus of players 25 or younger. They are good now, have potentially passed the Predators in the Central Division, and should only get better.
The negative is that those young players tend to need re-signed around the same time. This offseason, the Jets have seven RFAs that need new deals, including Jacob Trouba, Josh Morrissey, and Connor Hellebuyck, plus UFA Paul Stastny with $24 million in cap space.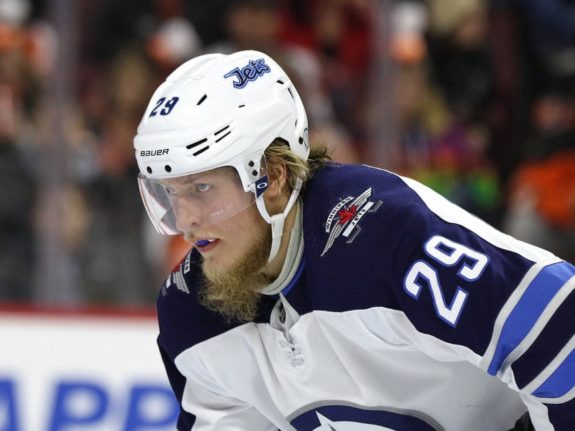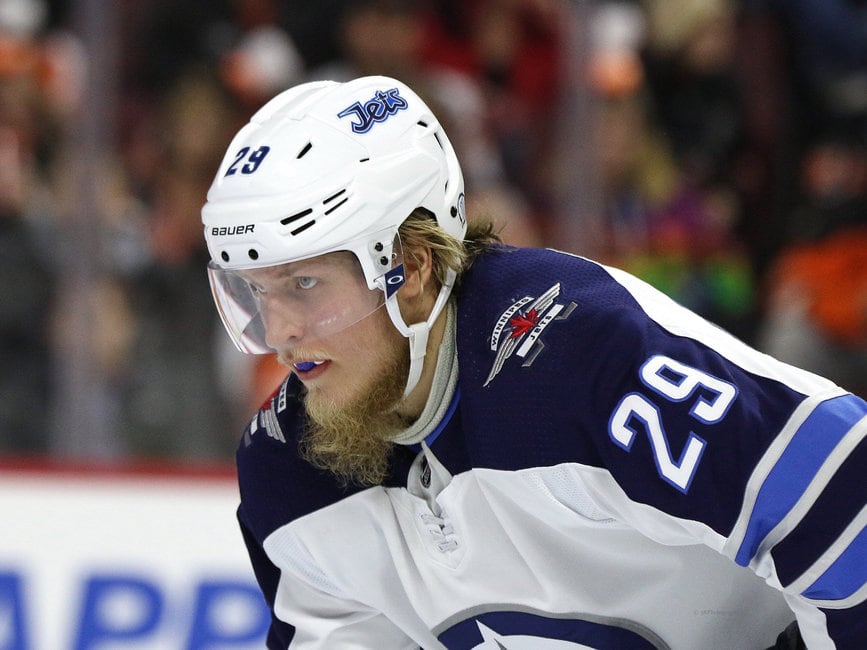 On July 1, they can sign extensions with Patrik Laine, Kyle Connor, Tyler Myers, Ben Chiarot, and Blake Wheeler and currently have $36.9 million available for 2019-20. That is unlikely to be enough room to bring everyone back and there is a lot of production put forth by the names listed above. So, who gets cut out?
There is almost no way that Trouba, Hellebuyck, Laine, or Connor get moved given their ages and importance to the roster. Wheeler is their captain and is one of the league's most underrated players but turns 32 in August. They could move fan-favorite Dustin Byfuglien, who is 33 and has a $7.6 million cap hit, and Mathieu Perreault and Dmitry Kulikov are also options.
*All stats came from Hockey-Reference and Natural Stat Trick