The Chicago Blackhawks just played their 70th game of the season. At this point of the campaign, it's fair to say that they won't be making the playoffs, as they sport a 24-35-11 and trail the Vegas Golden Knights by 23 points for the second Wild Card spot in the Western Conference. Although it's been another rough year for Chicago, that doesn't mean that the rest of the season holds zero importance. Moreover, when it comes to these three specific players, the end of this campaign feels crucial because they each have a lot to prove. Let's now go over why this is the case.
Kirby Dach
Heading into this season, there were a lot of expectations that Kirby Dach would take the next step in his development. With the 21-year-old in the final year of his entry-level contract (ELC), they naturally would have loved for him to emerge into a legitimate top-six center. He showed signs of it when healthy last season, as he had two goals and eight assists in 18 games. However, his pace of production has since dropped off noticeably this season, as he only has eight goals and 16 assists in 66 contests.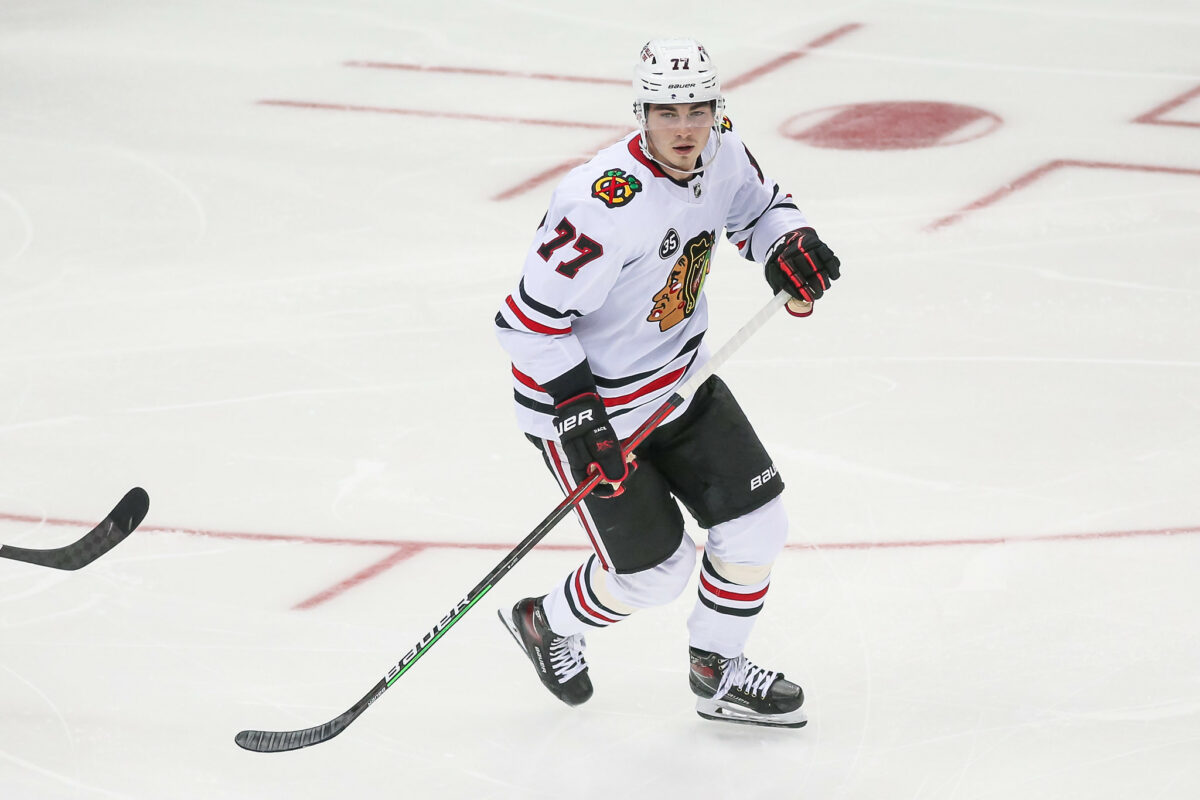 Although Dach has yet to blossom into his full potential, he certainly still has time to do so. Thus, the 2019 third-overall pick is the player on the team's current roster who has the most to prove. With the team rebuilding, he is a player who they desperately are hoping will become one of their core players for years to come. However, if he continues to remain stagnant from here, he also could end up being a player who they elect to move. When Blackhawks general manager (GM) Kyle Davidson traded Brandon Hagel earlier this season, he showed that he isn't afraid to part ways with younger players for the right price.
The Blackhawks have 12 games remaining on their schedule for the 2021-22 season. It would be marvelous to see Dach end the season on a high note, as it would lead to more optimism from fans regarding him. However, that is ultimately just the tip of the iceberg, as he has a long journey ahead of him if he wants to prove that he can be a long-term part of this franchise.
Boris Katchouk
Speaking of the Hagel trade, the Blackhawks not only received two first-round picks from the Tampa Bay Lightning but also Taylor Raddysh and Boris Katchouk. The former has been solid since arriving, as he has two goals and three assists in nine contests. The latter, on the other hand, has yet to record a point with his new team. With this, he has a lot to prove moving forward.
Related: 3 Blackhawks Prospects Who Need to Have an Impact in the Next 5 Years
Katchouk has the potential to become an effective third-line winger for the rebuilding Blackhawks. He has shown great tenacity this campaign, as he has an impressive 113 hits in just 47 games. However, he has yet to find much of an offensive touch, as the 23-year-old rookie has only two goals and four assists on the season. In the American Hockey League (AHL) last season with the Syracuse Crunch, he showed that he can be an effective point producer. In 29 games, he had an impressive 11 goals and 34 points. From here, it would be nice to see this kind of offensive play translate over to the NHL a bit more.
With Katchouk just getting his NHL career started, he has plenty of time to improve. Yet, this trade to Chicago could provide him with more opportunities to reach his full potential. The Blackhawks possess far less forward depth than the Lightning, so he could eventually find himself in their middle six. However, before the season is out, he will need to heat up if he wishes to move up in their lineup.
Kevin Lankinen
This season has been a rather disastrous one for Kevin Lankinen. After having a strong rookie campaign last year, his play has dropped off significantly in 2021-22. In 22 games played, he has a 4-10-6 record, 3.61 goals-against average (GAA), and .888 save percentage (SV%). However, with the Blackhawks trading away Marc-Andre Fleury at the deadline, the 26-year-old Finnish netminder is once again the team's starter. Thus, he has now been given a golden chance to end the year on a high note.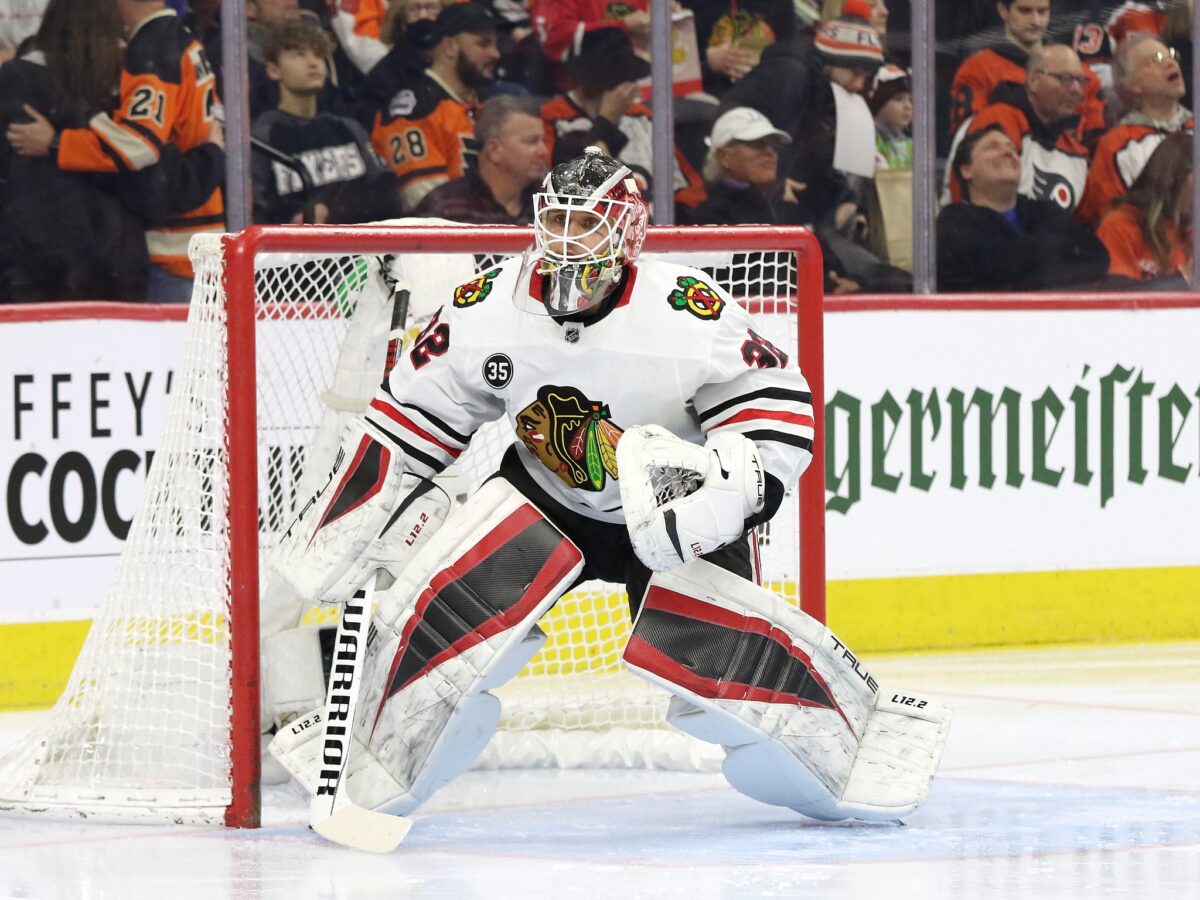 Lankinen needs to have a strong finish to the season. This is because the 26-year-old is a pending unrestricted free agent (UFA) this summer and will need a new contract. Yet, the Blackhawks may not be too enthusiastic about re-signing him due to his poor play this season. If he continues to perform at this level from here, it could be hard for him to find a home in the NHL elsewhere, too.
When looking at Lankinen's first season in the NHL, it's fair to say that he could have the potential to bounce back. In 37 games as a rookie, he sported a 17-14-5 record, 3.01 GAA, and .909 SV%. If he can replicate that previous form over the remainder of this season, it certainly would help his chances of obtaining another contract with Chicago this summer.
Nevertheless, it will be intriguing to see how these three Blackhawks play moving forward. It is rather clear that they each have a lot to prove. With Dach and Katchouk still being young, they at least have a bit of time to improve. Yet, when it comes to Lankinen and his pending UFA status, it feels that the clock is ticking on his time in Chicago.
---
---