The Chicago Blackhawks have one major storyline at the moment: Patrick Kane. Everyone wants to know where he will (or won't) end up come the trade deadline on Friday. More on that will be covered in this piece, but before getting into that, the Blackhawks have had a flurry of other news surrounding them within the past two days. First, there have been trade announcements and some good news to report. Considering how big the Kane saga is, it might not seem as significant at the moment, but nonetheless, it's still worth noting, as these tidbits are just as crucial for their future. Here is all that has transpired in Chicagoland recently.
---
---
Jack Johnson Returns to Colorado
On Feb. 26, the Blackhawks announced they traded defenseman Jack Johnson to the Colorado Avalanche for defenseman Andreas Englund. The Blackhawks originally signed him as a free agent after he won the Stanley Cup with the Avalanche last season to bring a veteran presence to the team's blue line. He was primarily used as a second-pairing defenseman alongside Connor Murphy this season. The pair struggled as they gave up 393 chances against in 58 games together, but it didn't take away their effect in the locker room.
Johnson's teammates have always raved about him, as he was realistic about the Blackhawks' situation of being one of the league's worst, but he was not pessimistic about it. In fact, he embraced it as much as he could to be a good influence on his teammates. (from 'For free-falling Blackhawks, Jack Johnson's attitude matters as much as his aptitude – The AthleticNHL – 12/27/2022).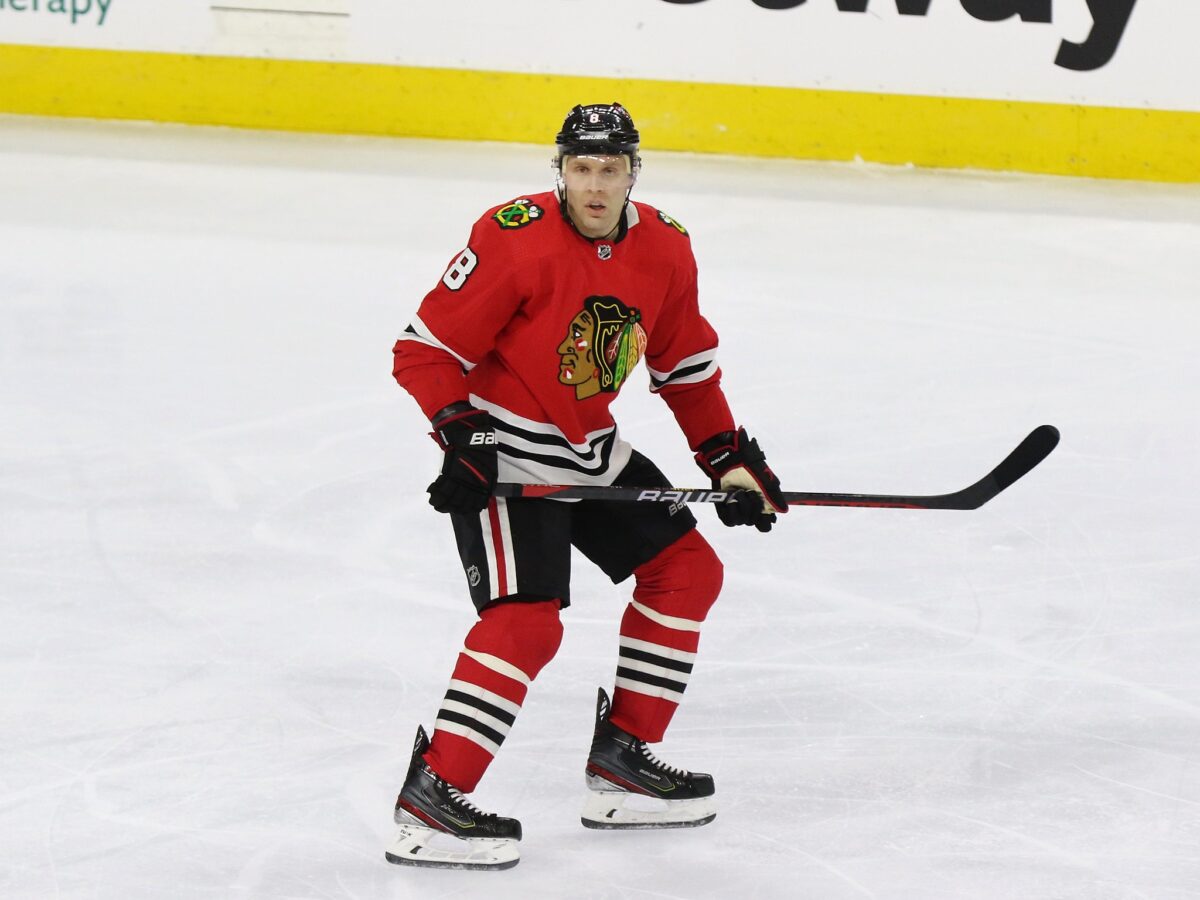 The Blackhawks received 27-year-old Englund in return, who is on an expiring contract ($750,000 AAV). The team can use him for reinforcements in the wake of Jake McCabe, Murphy, or more getting traded, or they can use him for the Rockford IceHogs of the American Hockey League (AHL). Englund is known for playing a heavy, physical game and is said to make a serviceable depth defenseman. He has three points in 36 games this season. This is a win for both sides as it allows 36-year-old Johnson to chase another Stanley Cup, as he didn't have a future in Chicago. He has four points and was a minus-25 in 58 games. So, the Blackhawks got some decent value in return.
Related: Avalanche Bring Back Jack Johnson From Blackhawks
This Johnson move is the third trade the Blackhawks have made thus far. First, they acquired defenseman Nikita Zaitsev from the Ottawa Senators for draft picks. Then they made a minor league deal sending forward Josiah Slavin to the Anaheim Ducks for forward Hunter Drew.
Blackhawks Trade Lafferty & McCabe to Maple Leafs
The Blackhawks announced on Feb. 27 that they traded defenseman McCabe and forward Sam Lafferty to the Toronto Maple Leafs in exchange for two players and two draft picks:
Toronto has been a team linked to McCabe since the start of the season. Lafferty was made a healthy scratch on Feb. 25 against the San Jose Sharks for trade-related reasons and was possibly thought to be part of a bigger Blackhawks' trade package. Lafferty is having a career year of 21 points in 51 games, with a league-leading four short-handed goals (tied with Reilly Smith of the Vegas Golden Knights). He became a hot commodity with a $1.15 million cap hit until the end of the 2023-24 season. When it comes to McCabe, he was second-best among Blackhawks' defensemen in points, with 20 points in 55 games. He was also the only "plus" on the team, being a plus-7. The Blackhawks also retain 50% of McCabe's salary from his four-year, $16 million deal until the end of the 2024-25 season. This acquisition for Toronto will ensure extra depth for a desired deep Stanley Cup Playoff run.
With what the Blackhawks are receiving, Joey Anderson is a 24-year-old right wing with three points in 14 games this season and is considered a bottom-six forward. Toronto head coach Sheldon Keefe spoke highly of him in January, and he will look to make a name for himself in Chicago. Pavel Gogolev is a 23-year-old left wing who has mainly been with the Newfoundland Growlers of the ECHL this season and has 48 points in 33 games. Both could grow into respectable depth pieces in the Hawks' system.
The 2025 first-round pick and 2026 second-round draft pick the Blackhawks got means Chicago has 17 draft picks in the first three rounds of the next three NHL drafts. It's tough to part with two good players in McCabe and Lafferty, but the team is sticking to their word of wanting to stockpile as many assets as possible.
Alex Stalock Returning to Blackhawks' Lineup
Goaltender Alex Stalock has missed the last 17 games with lingering concussion symptoms that affected his eyesight. The team labeled it as ocular dysfunction. However, he has been skating and making progress in recent weeks. The Blackhawks announced on Feb. 26 they had taken him off of injured reserve and sent goaltender Jaxson Stauber back down to Rockford. It's good to see Stalock back, as his 6-6-1 record, with a 2.70 GAA (goals-against Average) and .918 SV% (save percentage), has been the team's best.
Patrick Kane and the Blackhawks Still Working On Trade
A possible Patrick Kane trade was made more realistic on Feb. 23 when it was reported that the New York Rangers and the Blackhawks were working out the framework of a deal. Then, like Lafferty, Kane sat out for the game against San Jose for "roster management," which is a fancy way of saying "trade-related reasons." His agent Pat Brisson stated that they decided it was best for him not to play during "this period of reflection."
Related: A Patrick Kane Trade to Rangers Would Actually Benefit the Oilers
---
Latest News & Highlights
---
The continual reports say a deal is in place, but the Rangers must make the money work. New York came into negotiations with less than $1 million in salary cap space to work with. With Kane's $10.5 million AAV, they needed to finagle their way around it, even if the Blackhawks retain 50% of his contract, as expected. As of now, Ben Pope of the Chicago-Sun Times reported that the Rangers are continuing to work at moves to make Kane fit under the salary cap. Moreover, Pope says they are gaining more cap space by the day and could make it work by Wednesday.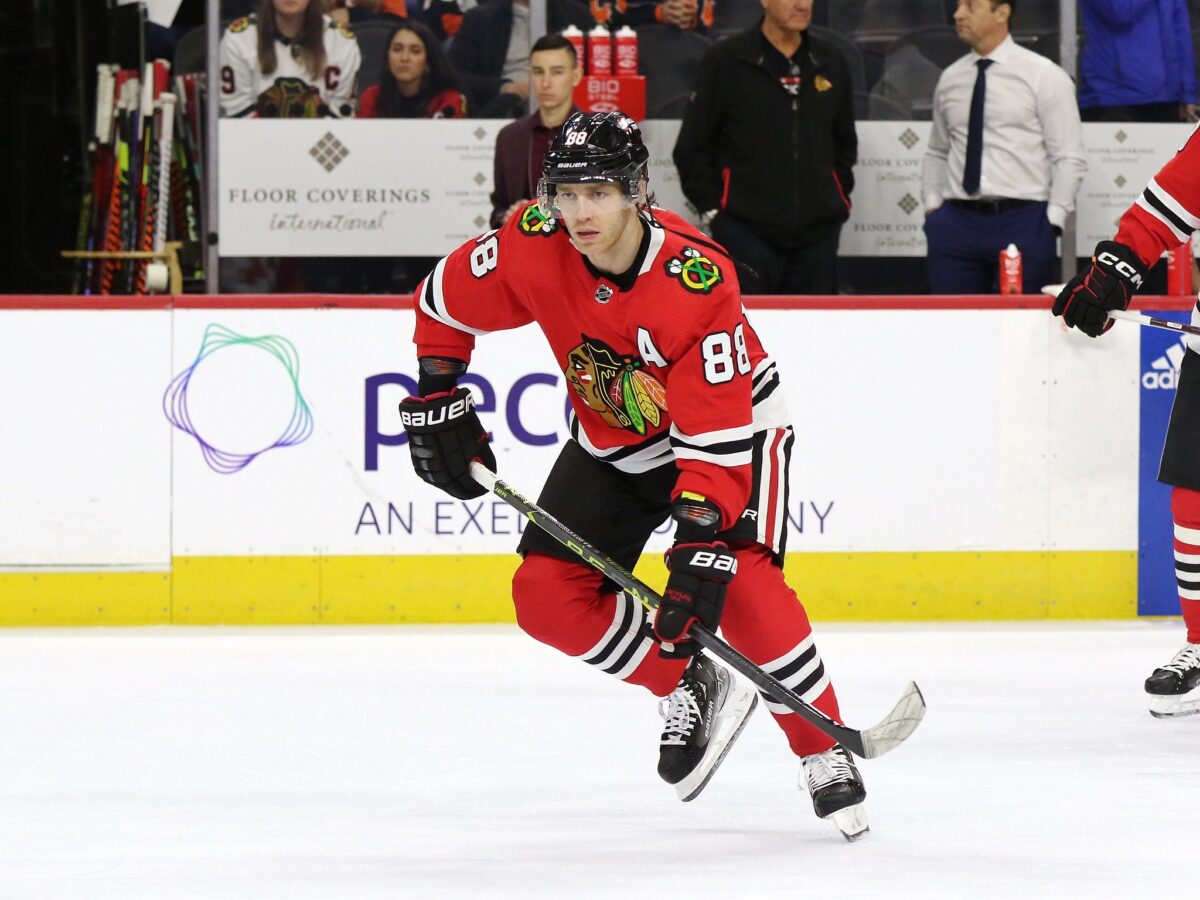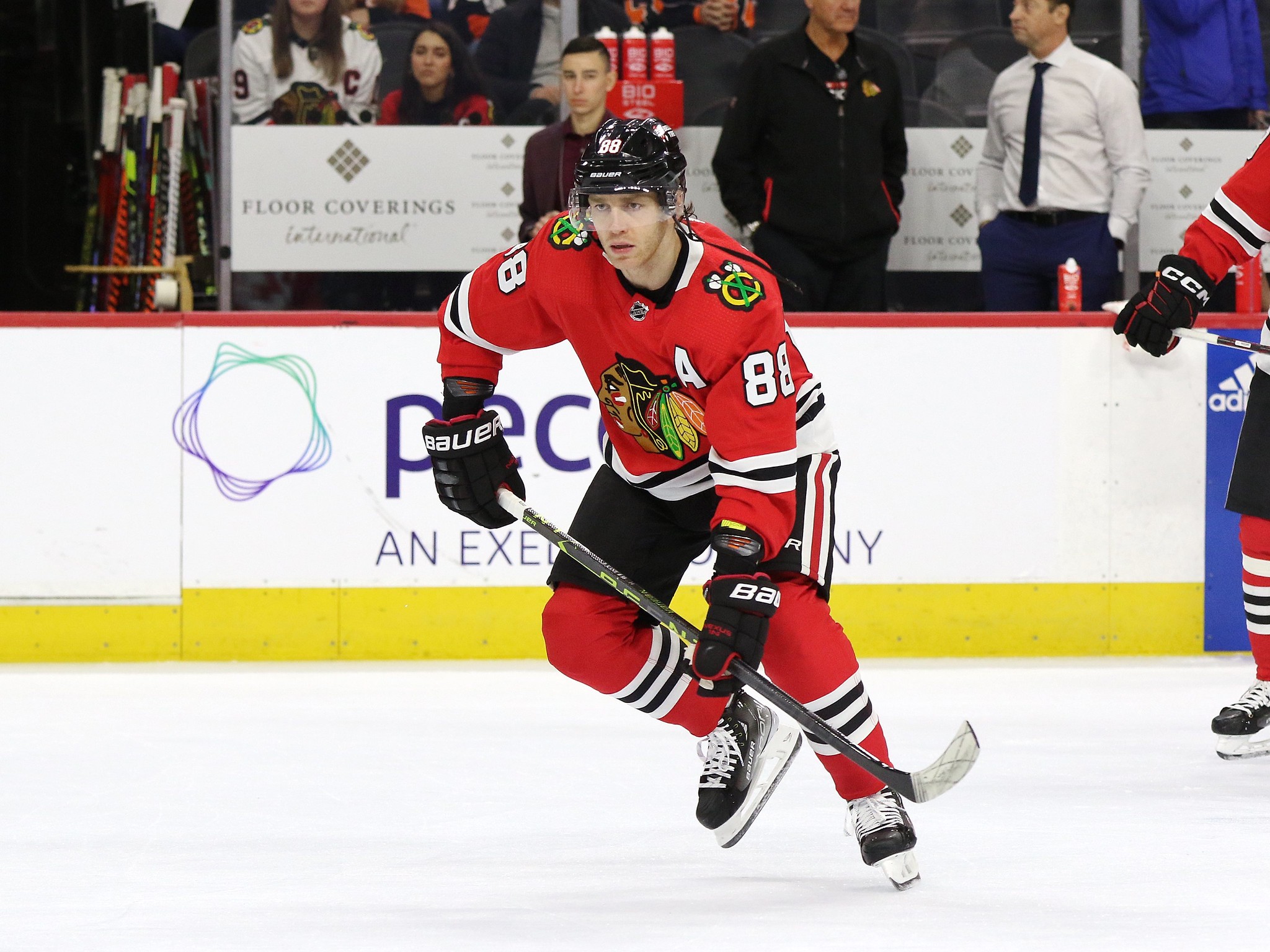 This deal has been reported as complete for a few days now, but it's important to note that it's not done until it's done. Things can still change, and Kane could even decide not to waive his full no-movement clause at the end, although that seems highly unlikely. The point is to take reports and speculation with a grain of salt because nothing will be clear until there is official confirmation one way or the other.
General manager Kyle Davidson has been busy, and this trade deadline will be memorable for Blackhawks' fans as they are possibly preparing to say goodbye to a legend. This deadline will also provide a new outline for where the team is headed in their rebuild. Buckle up, fans! This week will be a crazy ride.