The Chicago Blackhawks didn't officially name Kyle Davidson general manager (GM) until March 2022, but that didn't stop him from making moves while he was still interim GM. Davidson acquired forward Sam Lafferty from the Pittsburgh Penguins on Jan. 5, 2022, in exchange for forward Alex Nylander. Though some may have questioned this deal at the time from a Chicago perspective, it has slowly paid off for Davidson.
Related: Blackhawks' 10 Defining Moments of 2022
While he's provided good offensive depth for the Wilkes-Barre/Scranton Penguins of the American Hockey League (AHL), Nylander has yet to play in a game with Pittsburgh. The 27-year-old Lafferty, on the other hand, has emerged as a versatile forward with the Blackhawks. After getting limited opportunities to crack the Penguins' lineup, he's found his groove in Chicago, even if he isn't part of the team's long-term plans.
Davidson Was Wise to Move On From Nylander
The Blackhawks acquired Nylander from the Buffalo Sabres in July 2019. Along with Dylan Strome and Henrik Borgström, he was one of a few reclamation projects former GM Stan Bowman took on during the last few years of his tenure: top prospects who had struggled to meet their potential with other clubs. Back then, the Blackhawks hadn't committed to a rebuild but were nowhere near Stanley Cup contention. Hoping he could break out, the club took on a chance on the 2016 eighth-overall pick.
Nylander had a respectable first season in Chicago, recording 26 points in 65 games with the Blackhawks in 2019-20. However, a knee injury during the 2020 Stanley Cup Playoffs caused him to miss all of 2020-21. He began 2021-22 with the AHL's Rockford IceHogs, skating in 23 games while recording 12 points until moving to the Penguins' organization.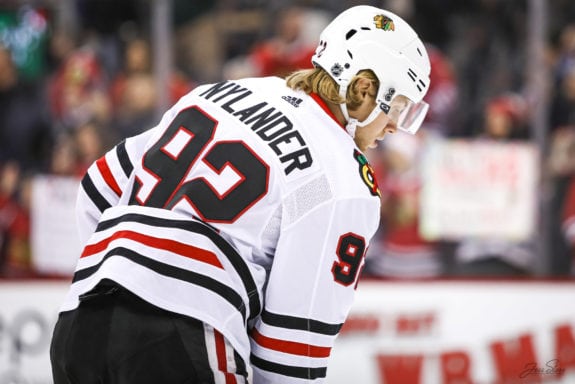 Nylander has now gone nearly two-and-a-half years since his last NHL appearance in Aug. 2020. At 24 years old, he could still get another crack at the NHL level, but it seems like a foregone conclusion he won't emerge into the top-six forward many had hoped for when he was drafted. Granted, his injury was unfortunate. But even during 2021-22, it was hard to see him getting much of a shot with Chicago due to a crowded forward group.
Davidson didn't have to move Nylander. He was providing solid offense for the IceHogs before the deal and could've helped the Blackhawks, should he have been recalled. He probably wouldn't have fit into their rebuild, however. Having moved on from Strome, Brandon Hagel, Kirby Dach, and other young forwards over the last year, Nylander likely wasn't going to be around for the long run anyway.
While acquiring Nylander wasn't a mistake for the Blackhawks, per se, it was a move that wasn't working out. Between injuries and inconsistencies, he just wasn't a fit for the club.
Lafferty Has Brought Good Versatility to Blackhawks
Unlike Nylander, Lafferty was never a highly touted prospect. The Penguins took him in the fourth round of the 2014 NHL Draft, and it wasn't until 2019-20 he made his NHL debut. Between 2019-22, he skated in just 94 games with Pittsburgh, recording 21 points. He often couldn't find a spot in a veteran-heavy Penguins lineup, leading the team to move him.
Related: Blackhawks' Sam Lafferty Seamlessly Fitting Into Lineup
---
Latest News & Highlights
---
Amid the Blackhawks' unsuccessful 2021-22 campaign, Lafferty quickly made an impact, as he was able to get more playing time compared to his Penguins' tenure. Recording 11 points (five goals, six assists) through 46 games last season, one of his most noticeable assets early on was his speed. He's brought that to the team just as much during 2022-23, despite their overall woes.
In his second Blackhawks campaign, Lafferty's versatility has led the club to put him in some interesting situations, most notably getting a stint on the top line with Patrick Kane and Max Domi in mid-December. That experiment wasn't quite a success, but Lafferty's shown the ability to thrive in other places, such as on the penalty kill and the team's third line, especially alongside Jason Dickinson.
Lafferty's a good role player. He isn't much of an offensive force but does the small things well and even brings some grit. He's drastically slowed down since scoring at a point-per-game pace over Chicago's first five games but has provided some offense lately, with three points (one goal, two assists) in the team's last six matchups.
With one year left at $1.15 million until becoming an unrestricted free agent (UFA) in 2024, it's hard to see Lafferty being a long-term fit for the Blackhawks. If anything, he could even become a trade chip; he'd provide a solid boost to many contenders and has a great bargain contract. That said, he's given the club a good taste of the playing style they could build around, as Davidson has said he wants to emphasize speed while constructing the Blackhawks' next core.
Acquiring Lafferty Has Become a Win for Davidson
Since taking over as GM, most of Davidson's moves have been reasonable. Sure, who knows whether the rebuild will be a success, but the Blackhawks didn't have a clear direction when he took over. After committing to a rebuild in Oct. 2020 before acquiring Seth Jones, Marc-André Fleury, and others the next offseason, the previous regime showed they were incapable of handling a rebuild, as well as the ability to retool around Kane and Jonathan Toews.
As discussed, it's unlikely Lafferty is a long-term piece. The Blackhawks' bottom-six is also somewhat overcrowded, which isn't a bad problem, but it makes players such as Lafferty expendable. However, he's still helped the team despite their poor play, considering his ability to move up and down the lineup.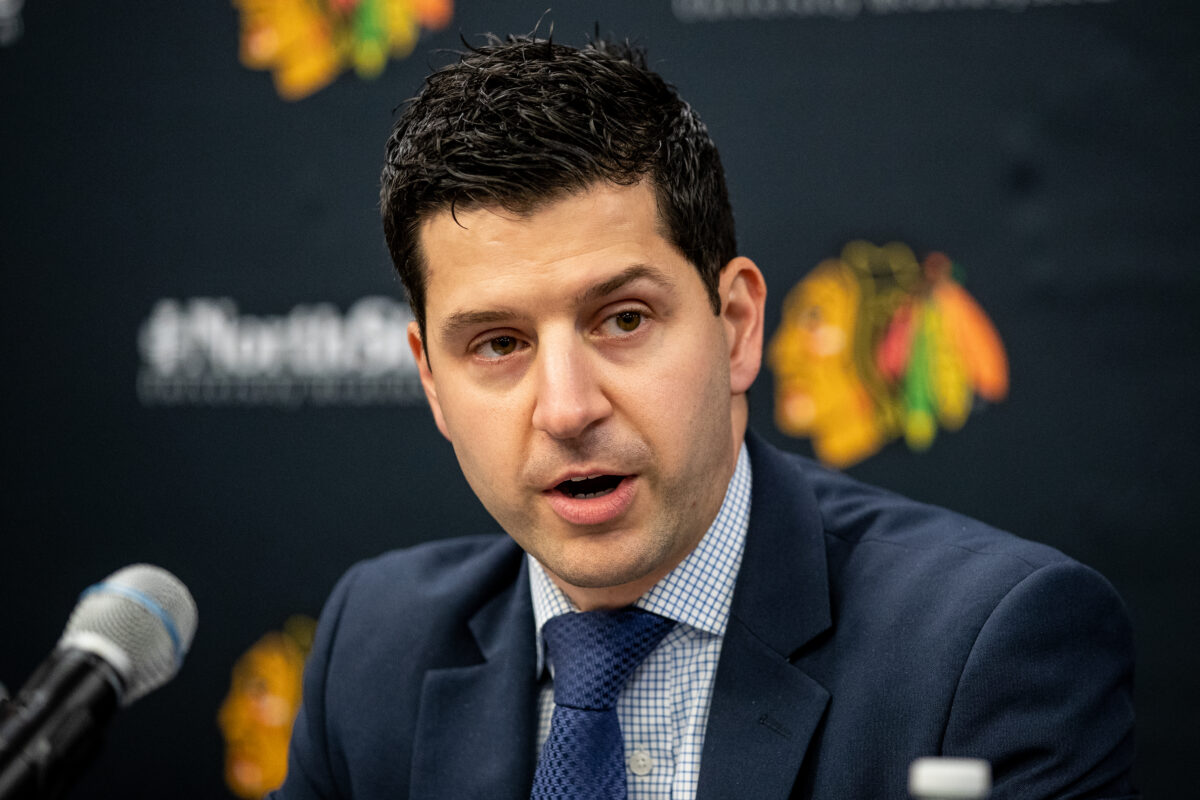 Granted, the Blackhawks are rebuilding. The talent is thin, but Lafferty fits their system well, and Davidson deserves credit for taking a chance on him. Nylander, meanwhile, was already on the outside looking in; even if he had stayed, it's not like he would've greatly improved the NHL club.
As bad as the Blackhawks are, Lafferty's fun to watch. He's an easy player to root for and provides a bit of everything. Though losing him hasn't hurt the Penguins, given the amount of talent they have, he's found his place in Chicago. Because Nylander wasn't making much progress with the Blackhawks, Davidson was smart to move on from him, and Lafferty has emerged into a solid return over the last year.
---
---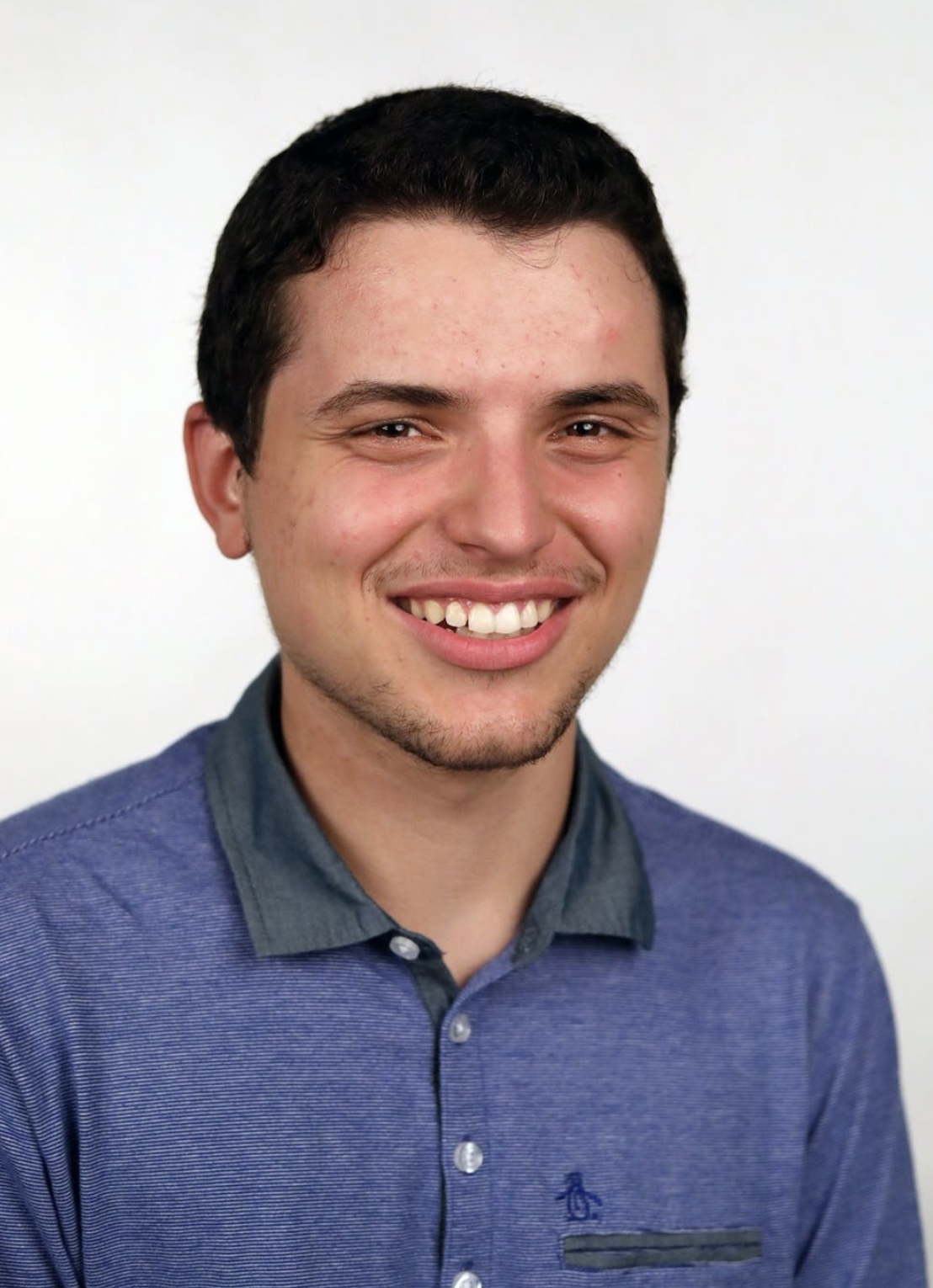 Connor Smith covers the Chicago Blackhawks for The Hockey Writers. He's based in the Chicago area and is currently pursuing his master's at the Medill School of Journalism at Northwestern University. He received his bachelor's degree from Ball State University in May 2022 and has experience reporting and editing for The Ball State Daily News, the campus' student newspaper, along with interning for Best Version Media (BVM) Sports. You can learn more about Smith and his work through his online portfolio, connornsmith0719.wordpress.com.