When the free agency period opened on July 1 the Colorado Avalanche took care of all of their business in about 45 minutes.  First they signed veteran defenceman Francois Beauchemin followed by depth veteran depth forward Blake Comeau.
While the signing of Beauchemin was expected, it was the signing of Comeau that was not as common place to NHL insiders. The Avalanche said that Comeau was a top target for them heading into July 1 and they were happy to get him. This just leaves one question to answer, what are the Avalanche expecting from Comeau in the coming season?
The former 2nd round pick was selected 47th overall by the New York Islanders in the 2006 draft. Comeau is not exactly a big guy, but he still stands 6 feet 1 inch tall and tips the scales at 200 pounds. Often times it is the 2nd round that teams find diamonds in the rough with their draft picks.  Comeau has never been a guy that you would see challenging for the scoring title in any season but he has been steady in his play.
Comeau has played for four different teams both in the Eastern and Western Conference over the past 9 NHL seasons. In a total of 483 games Comeau has amassed only 195 points along with 288 penalty minutes. One noticeable stat over Comeau's career is his inability to play a full season. The most games Comeau has played in one season is 77 which is five games short of a full season. As a depth player Comeau is a prime target to be healthy scratch for his respective team.
Where Comeau Fits in Colorado
While the organization would never use this as an excuse, this team was absolutely destroyed by injuries last season. All the way from the young talented forwards to the guys between the pipes, the Avalanche had key players out of the line up all season. As a result the Avalanche roster often featured names that where relatively unknown even to Avalanche faithful.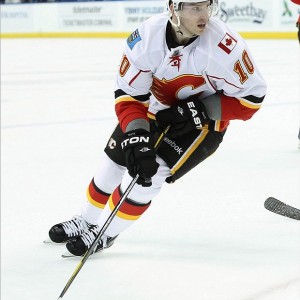 While Comeau was probably the least talked about move the Avalanche made, that does not mean it will not still be important. Comeau had his best season in recent memory last season while playing for the Pittsburgh Penguins. With 16 goals and 15 assists, it was the first time since the 2010-2011 season that Comeau produced more than 16 points total. Of course, playing on a team that features Sidney Crosby and Evgeni Malkin would help any players point production.
The Avalanche have some talented forwards but to compare them to the core of the Penguins might be a bit much. It is probably a safe bet to assume that Comeau will only see time on the top two lines when head coach Patrick Roy is looking for a spark to ignite his team when production is an issue.
Another less known piece of the Avalanche forward group is John Mitchell. When Mitchell was not available to Roy in the playoffs two seasons ago the Avalanche just seemed to be lost. Mitchell and Comeau could both be guys that see ice time up and down the lineup as well on special teams. If Comeau can bring this to the Avalanche penalty kill a few times this season he will be invaluable.

The Avalanche have parted ways with several veteran players in this calendar year and yet they knew they wanted Comeau and they went out and got him. Comeau signed a three-year deal with Colorado which says that the organization has a plan for him both for this season and for years to come. Now Comeau is tied to the team and can not leave for nothing after having one spectacular year if that is what happens.
It is possible when the season is done everybody will be saying it was the Avalanche that had the steel of the free agent period if Comeau can step in and produce on a consistent level like he did last season. Comeau and Mitchell together could give the Avalanche a very dangerous third line which the team has missed for some time. For years this team had plenty of talent on the first two lines but fell off a little in the talent category to the third line. Comeau may be a regular in the Avalanche line up this season and the third line could be the difference on if the Avalanche make the playoffs or not.
I am a University of New Mexico journalism student who has been watching NHL hockey since 1996 and I started playing hockey myself in 2003. I have covered both college soccer and volleyball in the past and I also contribute to a NASCAR news website.