The Columbus Blue Jackets made a shocking move the last time they had the third overall pick in the NHL Entry Draft. In 2016, it seemed like a given that Auston Matthews would go first, followed by Patrik Laine. That did happen, however, it seemed just as clear that Jesse Puljujarvi would be the third overall selection; however, Jarmo Kekalainen and his scouting staff had a different idea. They instead selected Pierre-Luc Dubois, a highly-touted prospect but not considered among the top of the class. This undoubtedly turned out to be the right move, as Dubois has turned into a quality NHL-caliber player; albeit not for the Blue Jackets. Meanwhile, Puljujarvi struggled to gain any traction in Edmonton.
2023 is Much Different
This time around though, it seems like Columbus will be more inclined to stay on the board with their selection. The last time they went off the board, it was a matter of need. They needed a center, and they found one in Dubois. While that need is still prevalent today, there are two quality centers that will be available when they're on the clock regardless of what happens before them. It seems clear that Connor Bedard and Adam Fantilli will be off the board prior to the Blue Jackets' selections, however, that isn't a problem at all. The team would've loved to add one of them to their ranks of course, but there are some other options who will certainly be serviceable as well.
---
Latest News & Highlights
---
While the best player available when the Blue Jackets step up to the podium will likely be Matvei Michkov, the fact that he's a winger who won't be eligible to play in the NHL for at least a few seasons due to his contract in the Kontinental Hockey League will certainly make him a less attractive option. As a result, the debate for third overall will likely be between star Swedish forward Leo Carlsson and a player who exploded onto the scene with the US National Team Development Program this season, Will Smith. While it seems clear that they'll likely select one of the two, there will certainly be heavy debate around which one would be the best bet prior to the draft.
The Clear Selections
The Blue Jackets organization has always been searching for a true first-line center. They've attempted to find one in the draft multiple times over the years, with names like Ryan Johansen and the aforementioned Dubois coming to mind immediately. Carlsson is ready to step into the NHL and potentially make an impact right away. He has consistently been considered a top prospect in this draft and has steadily progressed through the ranks of Swedish hockey.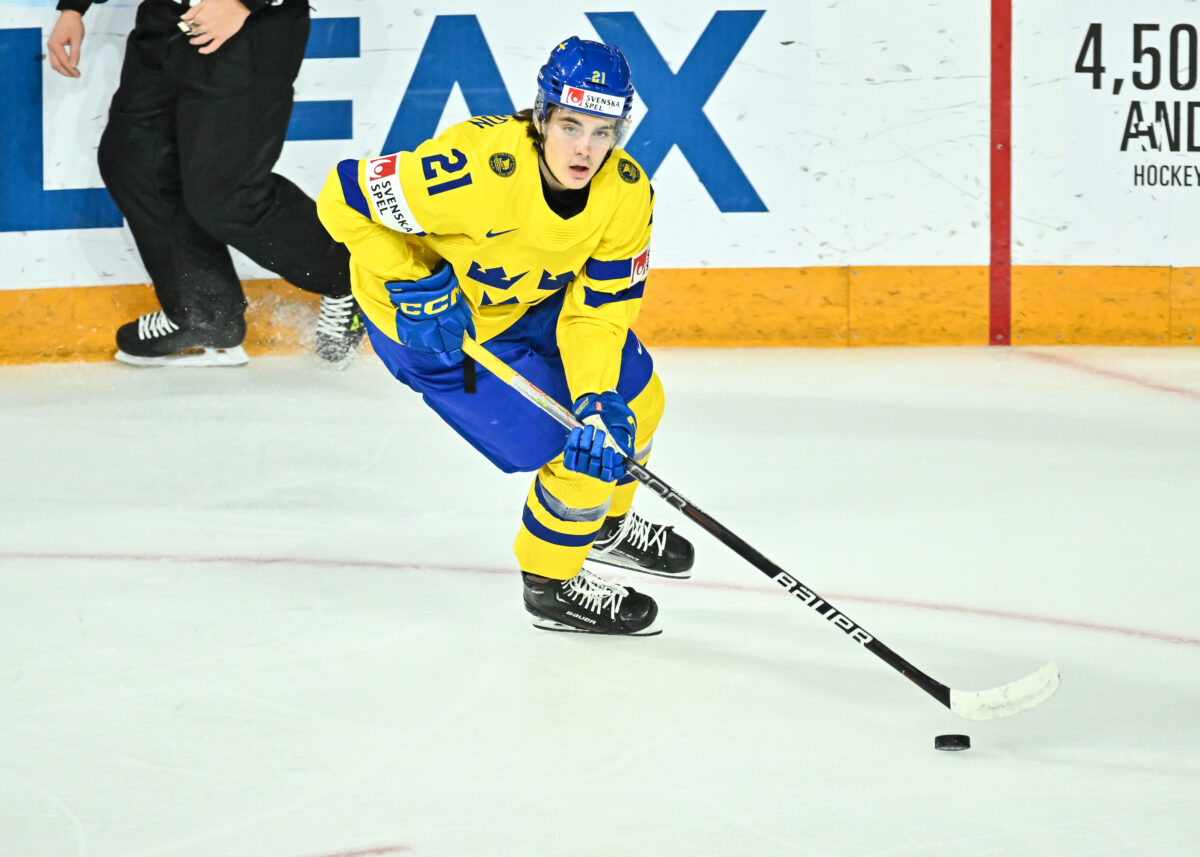 Smith, on the other hand, is a bit more of a wild card. He rapidly rose up the ranks during the 2022-23 season and is committed to playing for Boston College in 2023-24. His point totals in the USNTDP are well above those of Auston Matthews, Jack Eichel, and many others. If you factor in single-season point totals, he's second only to fellow 2023 Draft-eligible prospect Gabe Perreault. He's a legitimate talent who can turn into a top-line center at the NHL level, however, he'll likely take a bit longer to reach the league due to his commitments at the NCAA level.
Related: Blue Jackets Future Will Be Decided By Ducks at NHL Draft
The Blue Jackets have a difficult decision to make, however, it seems like there are some clear-cut options for their third overall selection. Either way, they'll get a fantastic player who can be a cornerstone of the team for years to come. If they get lucky and hit the best-case scenario, then they'll finally get that top-line center that they've waited decades for. Jarmo Kekalainen has historically been a man who makes headlines at the draft by making people leave with more questions than answers. The Yegor Chinakov pick will never be forgotten for the amount of shock it caused on the draft floor and across every broadcast. This time around though, I wouldn't bet on that being the case. Management has an easy and clear path to addressing the organizational needs, which they can't pass up on.