What in the world did we just watch this season?
No matter how many times I look back on the 2022-23 season for the Columbus Blue Jackets, I'm still shocked at what we just witnessed. Even in a worst-case scenario I could never have imagined that this would be the season we'd see. That's because I've never seen anything like it before.
We may never see anything like it again. This season was truly one for the record books for all the wrong reasons. Now it's up to the Blue Jackets to pick up the pieces and reflect on what they just went through.
Because it's going to take a lot more than reflection and looking in the mirror to get the Blue Jackets back to a level of respectability. Trust between the fans and management has been eroded. And while the team says they want to return to the playoffs as soon as possible, the reality is that the road ahead will be a long one. That's even if they get lucky and win the first pick of the 2023 NHL Draft.
It's going to take a lot more than Connor Bedard to fix these Blue Jackets. He doesn't play defense and isn't stopping pucks for a living.
Unimaginably Bad Season
This all started in Game 1. Talk about your complete swing of momentum. You may remember the Blue Jackets scored the first goal of the season and held a 1-0 lead in Carolina. Patrik Laine wasted no time to start the second period with his first of the season.
Not long after that, Laine was injured. He never returned to the game. Who knew that would be the sign of what was to come?
---
Latest News & Highlights
---
Injury after injury after injury kept piling on. It seemed a game wouldn't go by without at least one new injury. Guys tried playing through injuries. It didn't matter. The onslaught never stopped.
Then the worst possible news came down. Zach Werenski was lost for the season. Whatever faint playoff chances were left faded to black in that moment. Suddenly, the Blue Jackets were playing out the string just over a month into the season.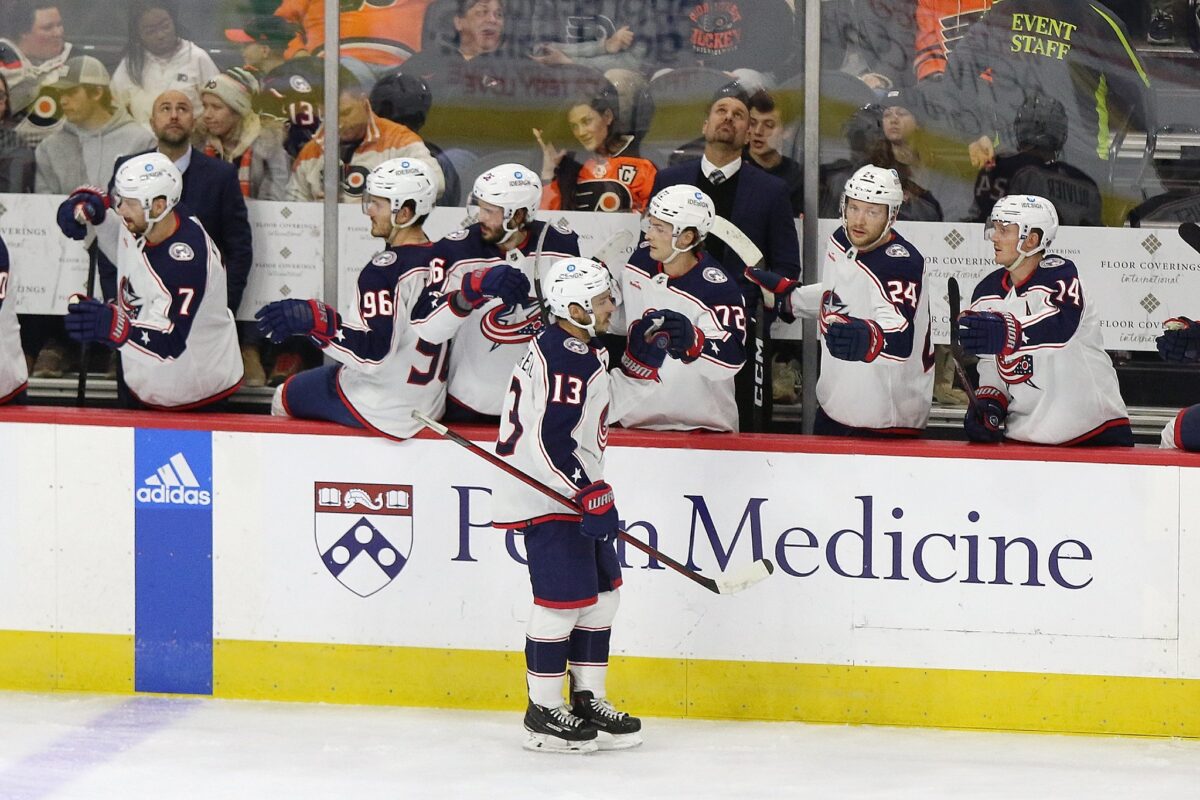 A 3-9-0 start was bad enough. Then to lose your number-one defenseman on top of all the other injuries was the ultimate dagger. Former head coach Brad Larsen was at a complete loss. But life goes on. The Blue Jackets had to carry on anyway.
While there were some small pockets of good moments here and there, the darkness followed this team all season. They were destined for the bottom of the standings. If it wasn't for the Anaheim Ducks losing their last 13 games in a row, the Blue Jackets would have been in 32nd place. Also had they not defeated the Pittsburgh Penguins in Game 81, they'd be in 32nd place.
Beyond the Injuries
The injury excuse can only take you so far. While it's clear Larsen never had his full roster available to him, management made it clear there were other issues that forced them to fire him on Saturday. There were things under Larsen's control that management was not happy with.
They declined to get into specifics. But if you watched the games, it's pretty clear what some of those issues were. Their system was clearly not working. They allowed the most goals in franchise history and it wasn't even close.
Players were not in position to succeed. On many nights they weren't even ready to play. That's on your coaching staff. It's their job to ensure everything is in order for their players.
It's also clear the culture isn't where the Blue Jackets want it to be. That too is on the coaching staff to foster the right environment. They also oversee the player's development. Do you think that was good enough? Clearly management didn't think it was good enough.
Some Insane Stats
How bad was this season? Here's a couple things to munch on.
The Blue Jackets went the entire months of March and April without winning in regulation. Not once. All their wins and points came from overtime.
Every player who played at least one game finished as a minus player. Yikes.
The goalie with the lowest goals-against average was Elvis Merzlikins. It was 4.23. Michael Hutchinson was 4.29 and Jon Gillies was 4.57. I mean, what more can you say?
The Blue Jackets didn't shut anyone out this season.
The Blue Jackets scored just 214 goals. That was 30th in the NHL. They allowed 330 goals. That was 2nd most in the NHL.
Johnny Gaudreau had 74 points in 80 games, a clear bright spot. Second place was 22 points behind him. That was Laine, who played just 55 games. He had 52 points.
There was no improvement as a team. In fact it got worse even with some guys getting back. The end result was 59 points in the standings. Only the 2001-02 team was worse over a full 82-game season with 57 points.
At the end of the day, this is not acceptable under any circumstances. The team knows it. The players know it. But fixing it is going to be the tough task at hand.
The Work is Just Beginning
Sean Kuraly put it best on Saturday. He said that it's nice to have the pieces. But it's not anything until you put the pieces together.
The Blue Jackets have a top prospect pool and good players in the NHL. But they have yet to come together as a team. The pieces are still trying to come together.
With more changes coming, that will only make the task of putting the pieces together more difficult. It will be up to management to find the right pieces to add to the mix. There is a path for the Blue Jackets to be good. But if you're going into 2023-24 thinking they will just waltz into the playoffs, I have some sad news for you.
The chances of that happening aren't very good. In order for the Blue Jackets to even think about sniffing the playoffs next season, they have a boatload of things to address.
Not only do they need a head coach, they need the right head coach. There has to be a fit with this group of players.
They need to find someone to get the best out of Elvis Merzlikins. If he isn't back to the way he can play, none of this matters. They must also have a reliable backup in case of injury who has experience in the NHL.
They must address the blue line and find a system that makes it hard to play against them.
They must address center ice. The draft could help but they need to address the NHL level. No more messing around here.
They need to maximize development of their young players. The Blue Jackets will be young again so it will be important to use the time in the most efficient way possible.
That's only the beginning. Even if they hit these targets, they have to make up a sizeable gap in the standings against their divisional opponents. They're going to get better too. See why this is a long road now?
All the Blue Jackets can do now is work hard and chip away the right way. Even if Bedard, Adam Fantilli, Leo Carlsson or another top player comes in, the above requirements remain the same. What good is Bedard if the Blue Jackets allow 330 more goals next season? They lose 5-3 instead of 5-2 perhaps. That doesn't change much.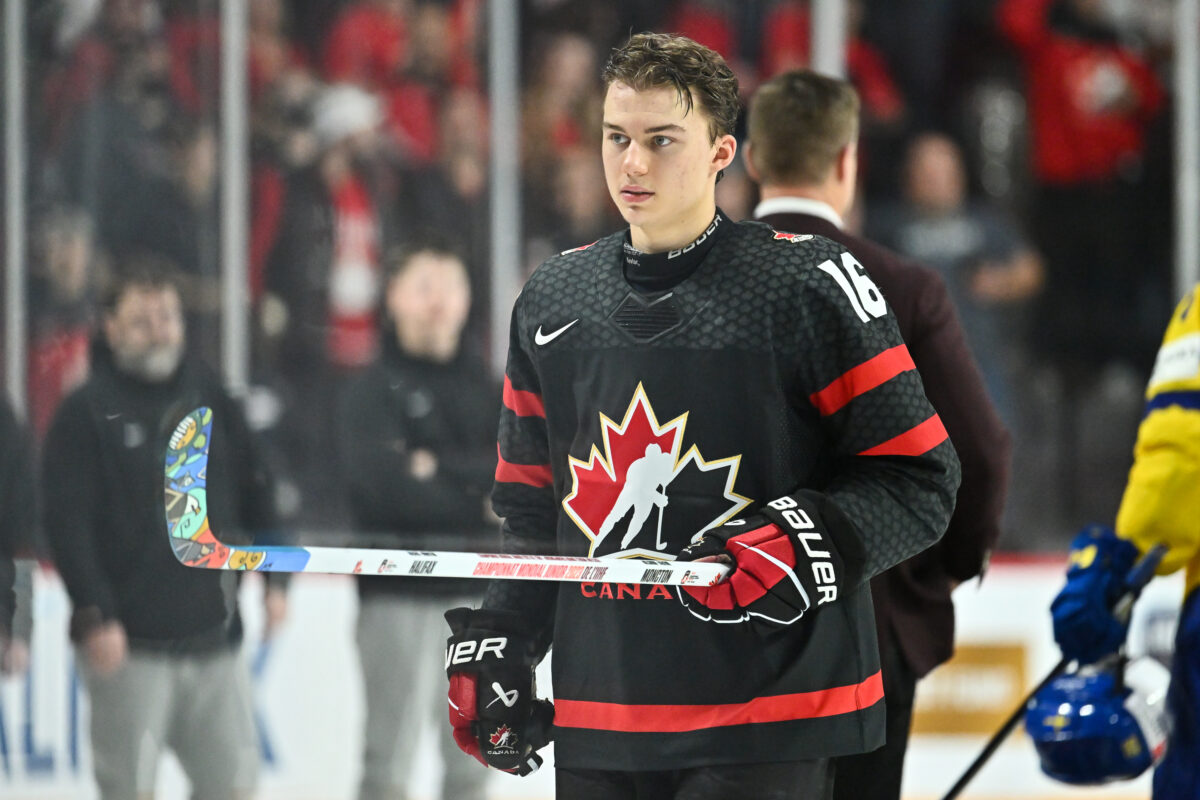 Werenski issued that challenge on Saturday to his teammates. He wants everyone to give a little more this summer. We'll see in time who was really bothered by this season. That comes in the form of how players return for camp in the fall.
Time to Move On
That nightmare of a season is finally over. However the lessons the Blue Jackets can learn from it could prove beneficial to them. But they must commit to getting better from top to bottom.
Anything short of that is just not going to be acceptable. The onus is on all of the leadership to see the situation for what it is and then make sure they take necessary steps to never let it get like that again.
You Might Also Like
That starts with the first training session of the summer. How the Blue Jackets handle the summer will tell us how 2023-24 could go. Another season like this one and it will be more than the head coach who will not be back.
We now officially close the 2022-23 season for good. Thank goodness. Take that book and throw it into the fire. It's time to move onward to 2023-24.
The work is long and is only just beginning. The question that should be at the top of our minds is who is committed to the long road ahead? We'll start finding out in September 2023.