The Detroit Red Wings have officially reached the offseason. And just like Happy Gilmore, we're counting down the days until next season.
Once again, the Red Wings are a better team than a year ago. Digging into the data can help us determine just how much better and what's needed to improve even more in 2023-24.
---
More Red Wings Offseason Analysis
---
2022-23 Red Wings vs. 2021-22 Red Wings
First, we'll compare Derek Lalonde's Red Wings to Jeff Blashill's Red Wings using a few Key Performance Indicators (KPIs). How much did the team improve with a new coach at the helm?
| | | | |
| --- | --- | --- | --- |
| Metric | 2021-22 Red Wings | 2022-23 Red Wings | Net Difference |
| Points % | 0.451 | 0.488 | 8.20% |
| GF/GP | 2.77 | 2.89 | 4.33% |
| GA/GP | 3.78 | 3.35 | -11.38% |
| PP% | 16.3% | 21.1% | 29.45% |
| SH% | 73.8% | 78.3%% | 6.10% |
Starting off with some good news – everything improved! Most notably, Detroit's points percentage increased by 8.2 percent, from 74 points in 2021-22 to 80 points this year.
I also want to call out the power play, which started the season on fire, then fizzled, and then followed a similar up-and-down trajectory throughout the 2022-23 campaign. Alex Tanguay's power play finished the year converting at 21.1 percent, a 29.45 percent improvement from last year.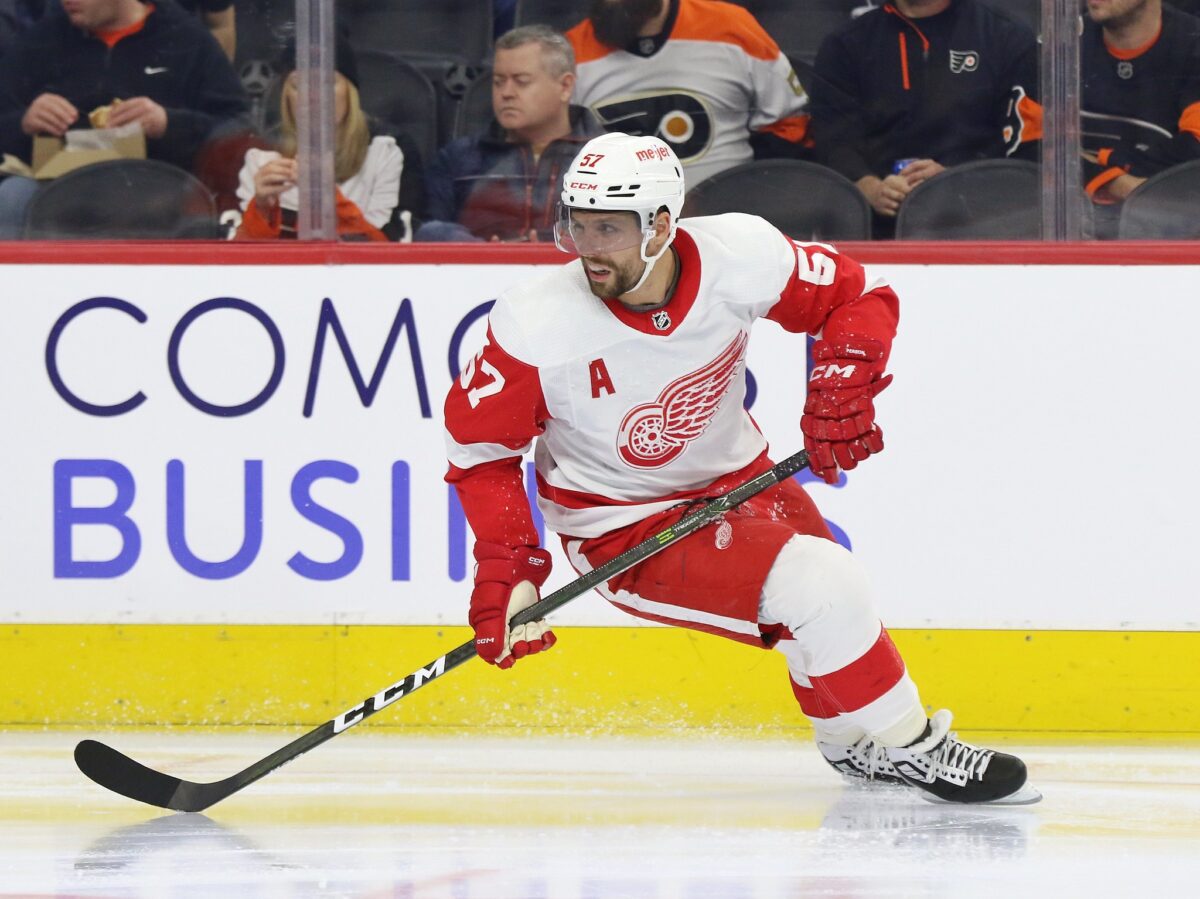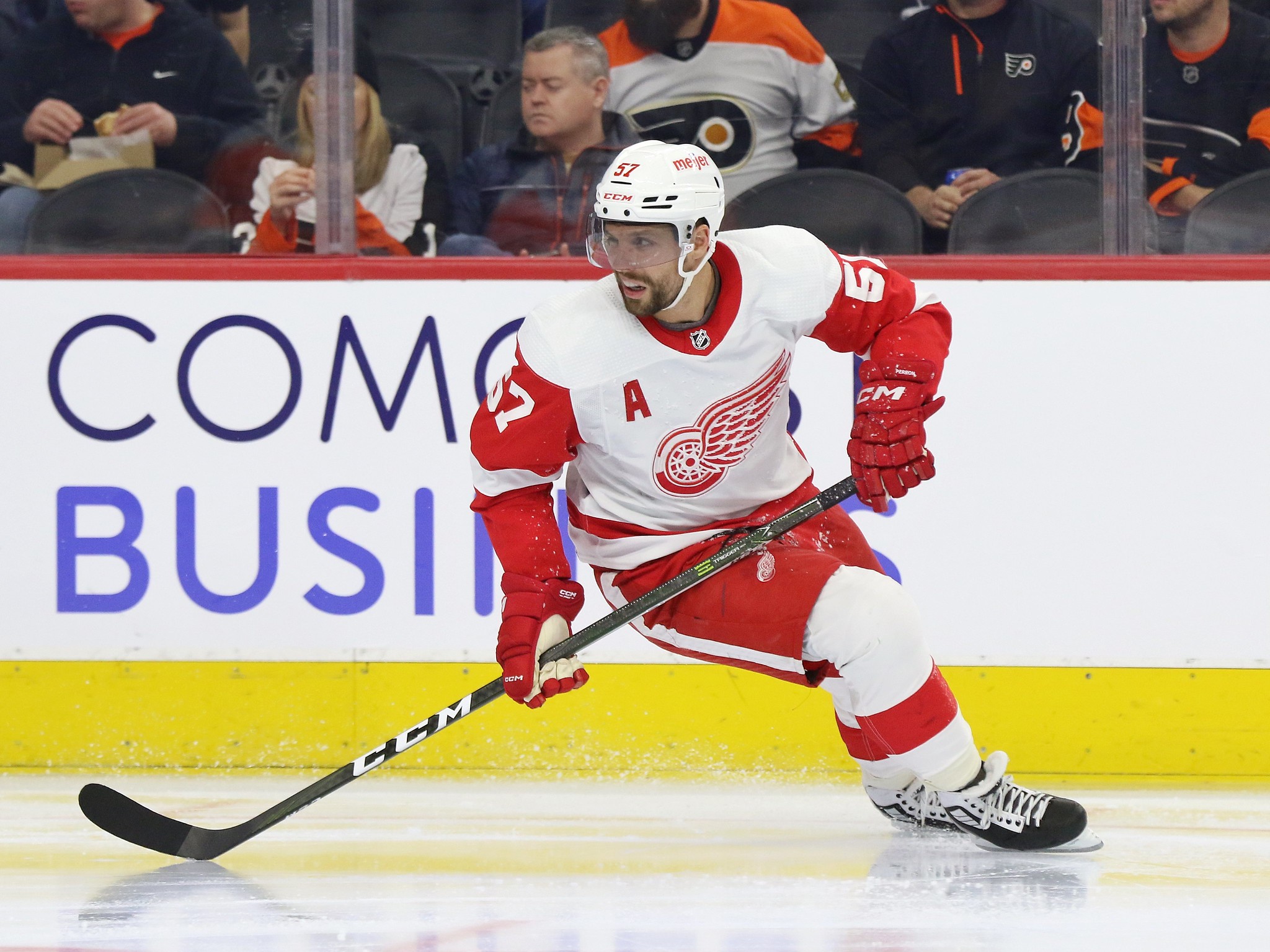 The key takeaway here is that its success rate is nearly double what it was in 2020-21 (11.3 percent). While we can't expect the Red Wings' power play to improve by 30-40 percent every year, seeing Tanguay's strategy continually exceed expectations promotes confidence that Detroit's future is indeed bright.
Red Wings Offense: Year-Over-Year Comparison
Before we dive into the numbers, I want to note that I was surprised with how things netted out offensively. I knew it wasn't great on a day-to-day basis during the season, but I did not expect the comparison to end up this way.
| | | | |
| --- | --- | --- | --- |
| Metric | 2021-22 Red Wings | 2022-23 Red Wings | Net Difference |
| CF/60 | 49.81 | 49.55 | -0.52% |
| GF/60 | 2.38 | 2.24 | -5.88% |
| xGF/60 | 2.34 | 2.22 | -5.13% |
| HDCF/60 | 10.26 | 9.68 | -5.65% |
All statistics at five-on-five. Metric definitions are provided below.
Believe it or not, Detroit's five-on-five offensive numbers actually fell short of those produced under Blashill. Goals, expected goals, quality opportunities – they all declined year-over-year.
How is this possible? You'd think the additions of David Perron, Dominik Kubalik, and Andrew Copp would negate Tyler Bertuzzi's absence (first from injury, then having been traded). Apparently, that was not the case – even with scoring up across the league.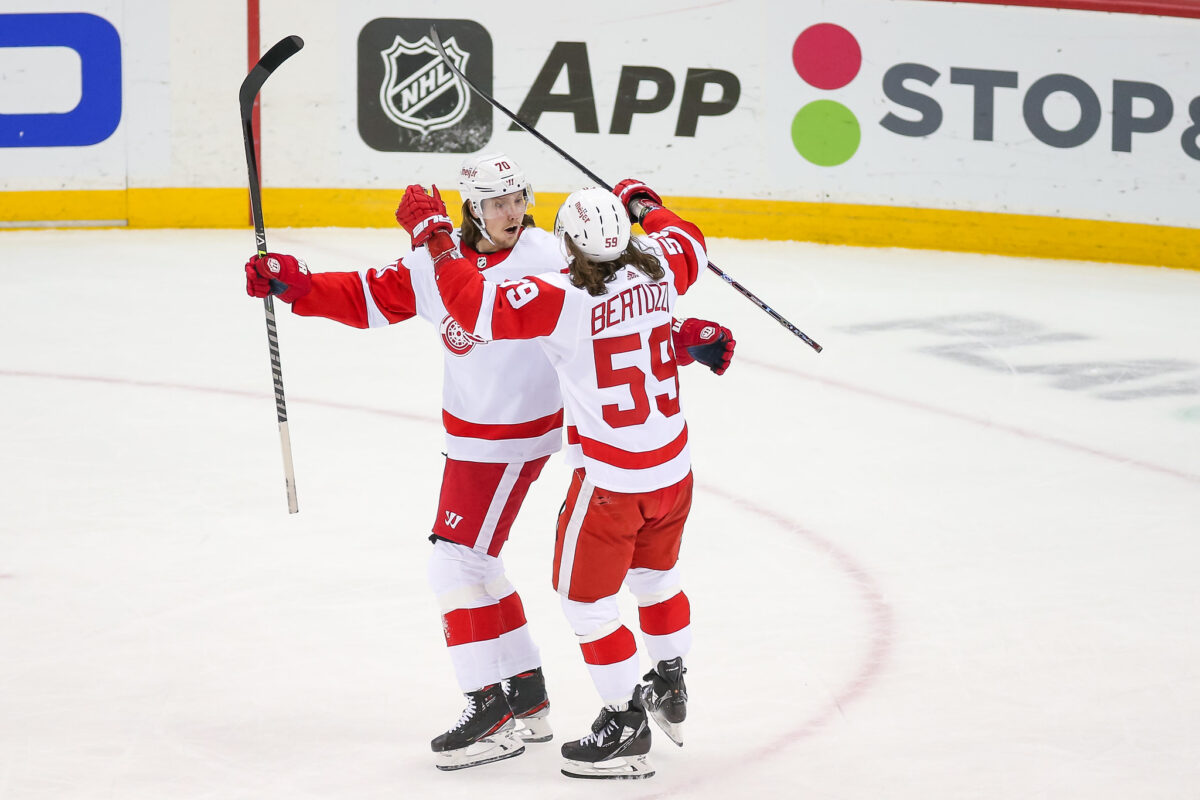 The key issue here is that the Red Wings struggled to get shots off. Not only on net, but shot attempts as well. In addition, they failed to produce quality chances at even strength – their 9.68 HDCF/60 ranked 31st in the NHL. Clearly, both the quantity and quality of shots were problematic for Detroit. 
Heading into next season, Lalonde and his coaching staff need to figure out a way to possess the puck more and funnel play into high-danger areas. You can't score if you don't shoot. And you can't shoot if you don't have the puck.
---
Latest News & Highlight
---
Red Wings Defense: Year-Over-Year Comparison
While Detroit's offense took a step back in Year 1 of the Lalonde era, the same cannot be said about the defense. Under Bob Boughner's guidance, the Red Wings greatly improved their play without the puck.
| | | | |
| --- | --- | --- | --- |
| Metric | 2021-22 Red Wings | 2022-23 Red Wings | Net Difference |
| CA/60 | 58.16 | 58.10 | -0.10% |
| GA/60 | 3.04 | 2.80 | -7.89% |
| xGA/60 | 2.71 | 2.60 | -4.06% |
| HDCA/60 | 13.19 | 12.40 | -5.99% |
All statistics at five-on-five. Metric definitions are provided below.
Even though there was a slight uptick in shot attempts against, the rest of Detroit's defensive profile saw improvement. The 7.89 percent drop in goals against and 4.06 percent decrease in expected goals against are signs that the team's commitment to a two-way game paid off.
The additions of Copp, Ben Chiarot, Olli Määttä, and Ville Husso certainly contributed to Detroit's defensive progress. They're not fully responsible, though.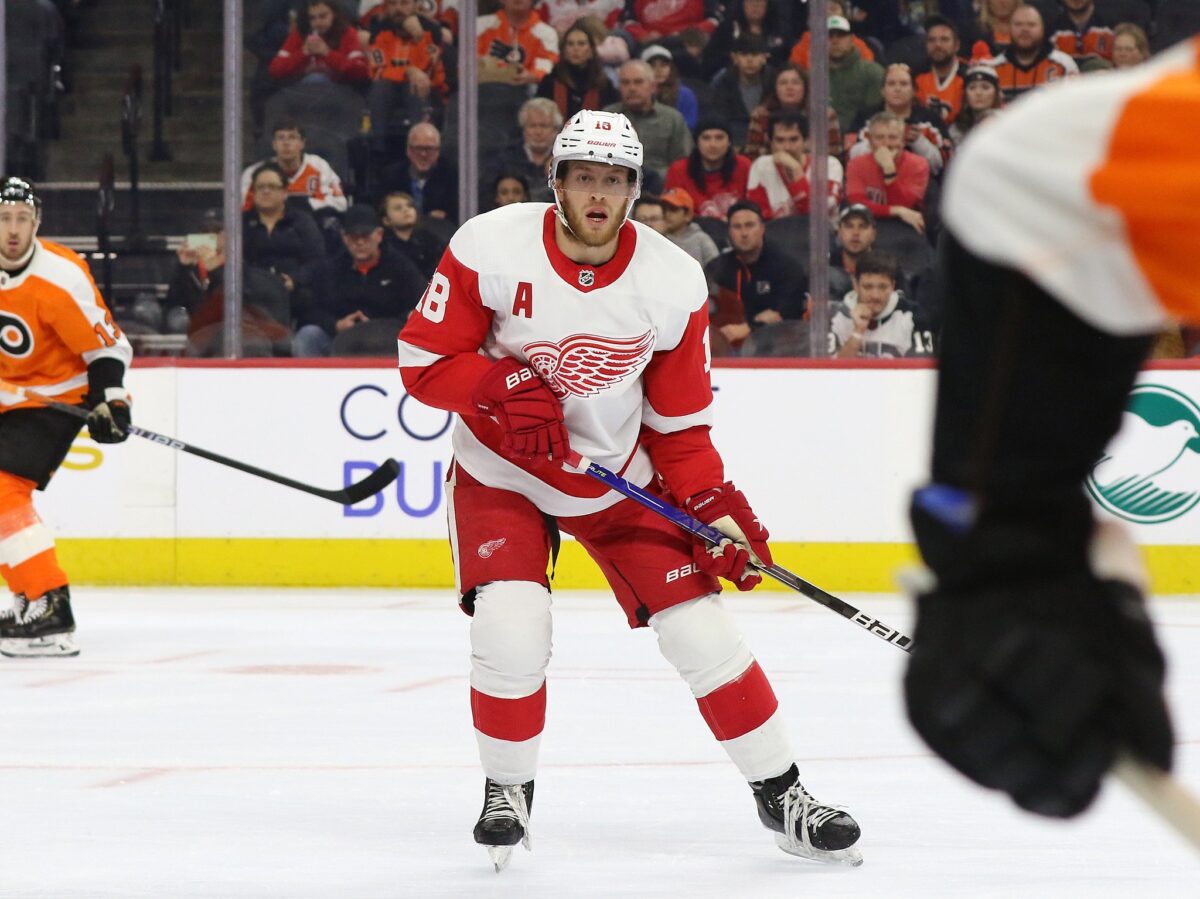 Jake Walman, Michael Rasmussen, Pius Suter, and Joe Veleno also had great seasons defensively. Dylan Larkin improved his defensive play as well, and is fulfilling his destiny of becoming Patrice Bergeron 2.0. 
It was a team effort on Detroit's part to improve their defense. And there's reason to believe this trend will continue next season. In addition to the players mentioned above, Elmer Soderblom and Filip Zadina also fared well defensively, albeit in smaller sample sizes. Plus, you have to think that Moritz Seider will continue to improve as he advances through his prime playing years.
Assessment of the 2022-23 Red Wings
Overall, the Red Wings took a small step back offensively, but made up for it by improving their defensive game. With the exception of Suter, all of Detroit's top defensive players are expected to return next season, so Yzerman can focus a majority of his roster-building efforts on bolstering the offense.
However, it is worth pointing out how the Red Wings fared in the 21 contests (7-13-1 record) after the trade deadline. Though it's a small sample of games, Detroit's five-on-five GF/60 dropped to 1.83 and their GA/60 increased to 3.37. Yzerman needs to keep this dip in play in mind when deciding between a "lean" and "contend" approach to the offseason.
That said, the Red Wings are still trending upward since bottoming out in 2019-20. And that's exactly what you want to see while rebuilding.
---
Advanced Metrics Definitions
Below are quick definitions of the metrics used to quantify Detroit's on-ice efforts:
CF/60 & CA/60 – Corsi-for/against per 60. Shots on net, missed shots, and blocked shots per 60 minutes of five-on-five play.
GF/60 & GA/60 – Goals-for/against per 60.
xGF/60 & xGA/60 – Expected goals-for/against per 60 – according to Natural Stat Trick's shot location model.
HDCF/60 & HDCA/60 – High-danger chances for/against per 60 – per Natural Stat Trick's shot location data.
Stats courtesy of NHL.com and Natural Stat Trick.