As expected, the Columbus Blue Jackets signed last season's first-round pick Zach Werenski to a three-year entry-level deal that will pay him the most allowed under the CBA. Werenski will get $925,000 per season plus potential bonuses. His cap hit could total $1.775 million if all bonuses are hit.
That part wasn't the question. It was just a matter of time before the two sides agreed to this contract. What was interesting to see is how the team decided to use him this season. We found out right away.
The Blue Jackets initially announced that Werenski agreed to an ATO with their AHL affiliate, the Lake Erie Monsters. That means Werenski would start practicing with the Monsters immediately. He proceeded to do just that on Tuesday.
Werenski left Ann Arbor at 6 a.m. to get to suburban Cleveland for @monstershockey practice. One skate, two contracts later: "I need a nap."

— Aaron Portzline (@Aportzline) March 29, 2016
Leaving Ann Arbor, Michigan early in the morning, Werenski traveled to Ohio to join the Monsters and practice with the team. The team expects him to make his pro début this Friday in Chicago against the Wolves, the Blues AHL affiliate.
There was some thought that Werenski could spend the rest of the season with the Blue Jackets. But according to Aaron Portzline of the Columbus Dispatch (and later confirmed by Elliotte Friedman of Sportsnet), had Werenski gone straight to the Blue Jackets, he would have been ineligible for the AHL playoffs. This way, Werenski gets a few games under his belt in the pros, while keeping his playoff eligibility. The Monsters get a major boost for the rest of the season.
Friedman also goes on to say that this contract will protect Werenski from a possible expansion draft in 2018. By the time the draft happens, Werenski won't have enough seasons under his belt, thus the Blue Jackets don't need to protect him. Other teams can't snag him away.
https://twitter.com/FriedgeHNIC/status/714807417230467075
The other thought in sending Werenski to the AHL was the current state of the Blue Jackets. Given their current struggles and limited amount of games left, it's not the best situation to jump into. Werenski goes into a winning situation with something to play for. The Blue Jackets are in for draft position at this time.
Given these current circumstances, Blue Jackets management, led by GM Jarmo Kekalainen, deserve praise for this.
The Right Way
There's no need to rush Werenski at this point. Although he's viewed as an important part of the Blue Jackets for many seasons, that doesn't necessarily mean he's ready for the NHL. To jump straight from college to the NHL is not recommended for most players, even those of Werenski's caliber. Although the experience is priceless, there's a steep learning curve.
This way, Werenski gets a taste of the pro game against the next level of competition. It gives him a chance to see how the AHL game works, while making necessary adjustments, which he will do at a quick pace. Plus you cannot put a price on the playoff experience he will get.
Keeping Werenski in Lake Erie also allows the Blue Jackets to have his ELC kick in next season. Priceless experience while not burning any of his new contract? That's a sound move if you ask me.
Most important of all, Werenski is not ready for the NHL yet. He'll get there soon. But there is much to learn at this stage. He needs to learn how much faster the NHL game is. He also needs time to adjust to having more limited space to work with. He also needs to refine himself on the defensive end.
Werenski is an offensive defenseman. He thrives in transition and on the power play. He's a great passer and can unleash his shot in many ways. He'll quickly discover that teams will focus on this aspect of his game, forcing him to get better on the defensive end.
The Monsters preach defense first. This is another good reason Werenski will eventually thrive with the Monsters. If this part of his game rounds into form, his upside is even scarier than originally thought.
And thus, a new era is afoot for young Zach Werenski with @monstershockey: pic.twitter.com/MMxt6iO6Cf

— Tony Brown (@TonyBrownPxP) March 29, 2016
The Blue Jackets made the right decision in sending Werenski to Lake Erie. Will we see him with the Blue Jackets next season? At some point, I do believe so, but not right away. There's seven defensemen on the roster who either have a contract (Murray, Savard, Johnson, Tyutin, Prout, Goloubef) or will soon get one (Jones). The Blue Jackets want to see Werenski thrive in Lake Erie. But the veterans need watch over their shoulder. Werenski will arrive soon. That's something every Blue Jackets fan can't wait for.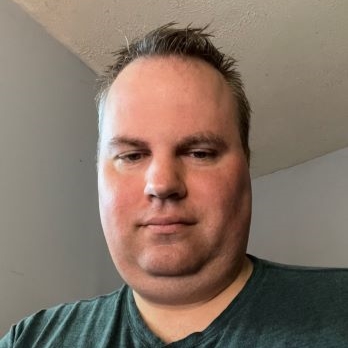 I am a fully credentialed writer who covers the Columbus Blue Jackets, Cleveland Monsters and Erie Otters as well as the Ontario Hockey League and NHL Draft. The 2021-22 season will mark eight seasons with the Hockey Writers. I am also the site's Credentials Manager.