The Columbus Blue Jackets are off to one of their best starts in franchise history. They've never won nine of their first 13 games to start a season until now.
At the center of this great start is Josh Anderson's emergence. After scoring two goals Thursday night against the Florida Panthers, Anderson shares the team lead in goals with five.
https://twitter.com/FriedgeHNIC/status/925151172259823616
Anderson Impacting Games
Whether he's scoring unassisted goals in overtime to win games or doing the unthinkable in fighting Zdeno Chara, Anderson has had an undeniable impact in recent Blue Jackets' games. The team hoped this version of Anderson would surface.
At least in the early going, so far, so good for Anderson and the Blue Jackets.
Here's where things could get really interesting down the line. What if this keeps up over a larger sample size? What if Anderson reaches 20 or even 30 goals this season? Given his usage, it's not out of the question. He's now on the top line and getting some power play time. He's also on pace to score over 35 goals.
Potential Domino Effect
If this keeps up, you have to wonder what this could mean for the future of Cam Atkinson in Columbus. Don't look now, but the Blue Jackets have some depth on right-wing that few teams can match.
The Blue Jackets have Anderson, Atkinson, Oliver Bjorkstrand and Tyler Motte as a potential 1-2-3-4 on the right side. We've seen what the Blue Jackets look like with Atkinson out. He's dealing with an injury but is close to returning.
With Anderson, Motte and Bjorkstrand playing the right side with success, it's easy to envision a scenario where something like this could work in the long run. Granted there is plenty of season left and those players have to perform in a larger sample. But the Blue Jackets will eventually make an important decision.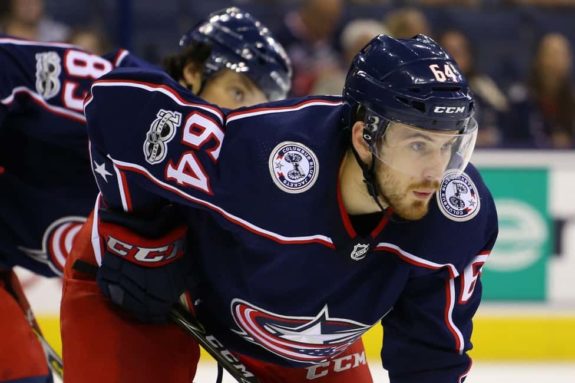 Atkinson's UFA Status
Atkinson is an unrestricted free agent come this July 1. If Anderson reaches 25-30 goals playing on the top line, the Blue Jackets will have to decide what to do with Atkinson. There's a couple different scenarios that could play out.
They Could Re-Sign Atkinson
The Blue Jackets could choose to re-sign him. The two sides talked before the season but couldn't get anything done. Clearly there is interest on both sides to get a deal done. But are the Blue Jackets willing to pay between $6-$7 million/season for his services if Anderson puts up numbers?
Given who's a free agent after next season (Sergei Bobrovsky, Artemi Panarin and Zach Werenski to name a few), this is a situation worth monitoring. Do you pay Atkinson market value when you have other players to sign and have Anderson locked in for under $2 million for two more seasons especially if Bjorkstrand and Motte continue to improve?
They Could Trade Atkinson
If the Blue Jackets decide to not re-sign Atkinson, then a deadline deal is possible. You can't lose him for nothing if you can help it. The Blue Jackets need a center. Can they package him in a deal to land a center or another good player? Could Atkinson be a sweetener in a Matt Duchene trade?
Atkinson is not untouchable given the circumstances surrounding the team. Many teams around the league will have their eyes on him to see how the situation plays out. Potential 30 goal scorers don't come around too often.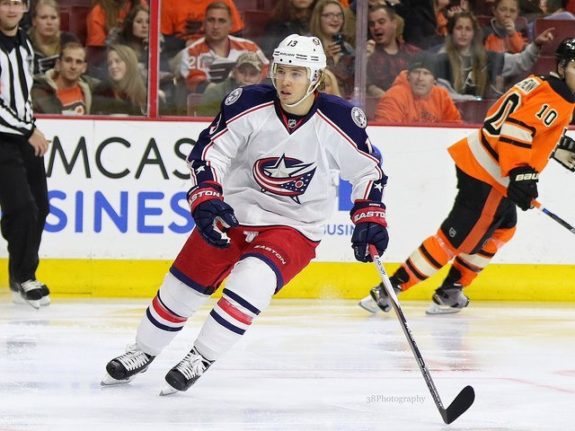 There's Always Risk
If a trade doesn't happen, there's always the risk of losing Atkinson for nothing. Remember Frans Nielsen and the New York Islanders? They went on a playoff run only to fall short and then couldn't reach an agreement. The Islanders lost Nielsen for nothing.
The Blue Jackets will have to decide how to proceed with this by the trade deadline. If Anderson and company keep putting up numbers, it might help management make their decision. No matter how it plays out, it will be an interesting few months for the Blue Jackets.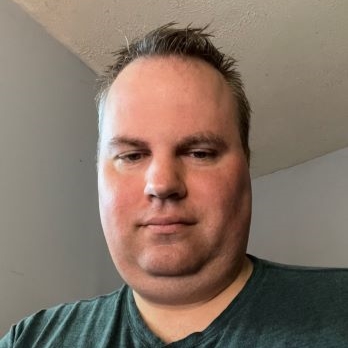 I am a fully credentialed writer who covers the Columbus Blue Jackets, Cleveland Monsters and Erie Otters as well as the Ontario Hockey League and NHL Draft. The 2022-23 season will mark nine seasons with the Hockey Writers. I am also the site's Credentials Manager. Please take note of the updated Twitter handle: @mark_scheig.