The Edmonton Oilers and Columbus Blue Jackets play a matinee game on Saturday afternoon at Nationwide Arena. One team already has a great Connor. The other team hopes to add a great Connor starting next season.
The Blue Jackets start Saturday in 32nd place in the NHL standings. Should this hold at the end of the season, they would have the best odds in the NHL Draft Lottery to land Connor Bedard. His presence in the draft is the one silver lining on a season full of turbulence and long nights.
What Would Life Be Like With Bedard?
The Blue Jackets have never experienced life with a generational talent on their team. Their recent playoff success of past seasons have come from strong goaltending, defense and an opportunistic offense.
Although the Blue Jackets have been mostly bad throughout their franchise history, they've yet to win a draft lottery that earned them the first overall pick. The only time they got to pick first was in 2002 when they selected Rick Nash. That happened because of a trade.
---
Latest News & Highlights
---
The Blue Jackets missed out on Oilers' superstar Connor McDavid. Although they won the third lottery draw in 2016, they still missed out on the chance to select Maple Leafs' superstar Auston Matthews. They simply do not know what it's like to win the ultimate prize at the draft.
The 2022-23 season is shaping up to be their best chance yet at getting lucky and winning this honor. Should they finish 32nd, they'd get a 25.5% chance of winning the top pick. Then at worst, they'd pick no lower than third overall.
For the Blue Jackets' sake, drafting Bedard is the ultimate prize. Adding him to their talent pool would shoot them straight to the top of the overall prospect rankings. He also has the chance to transcend a strong hockey market and unlock its true potential.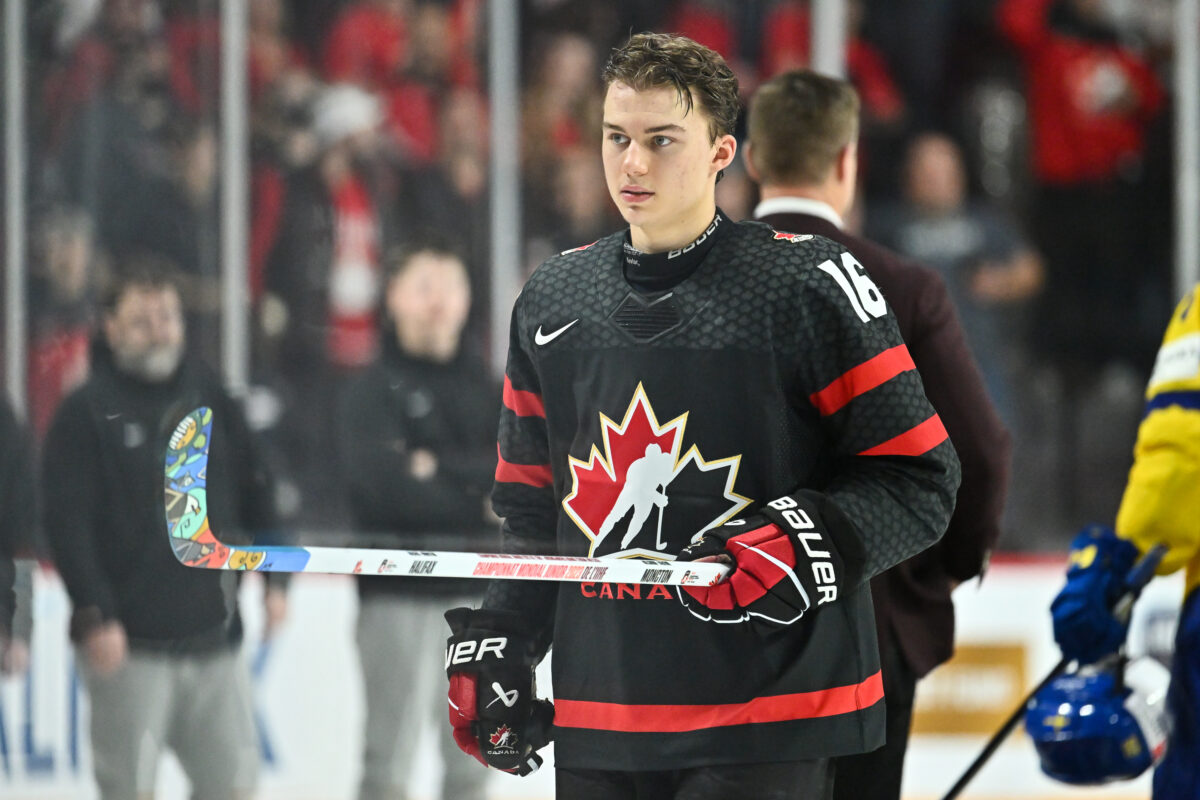 Today, we're going to try to answer an important question for Blue Jackets' fans. What would life actually be like for them if their team lands Bedard? Thanks to Saturday's opponent, they don't have to look very far at all to get a glimpse of what that life is like.
Watch the Oilers
The Oilers won the ultimate prize at the 2015 NHL Draft. They got to select the game's next generational player in McDavid. His upside was that of future hall of famer who would help energize the NHL while invigorating the Oilers after many hard, lean years.
That's the first lesson to take from watching the Oilers. McDavid made his debut in 2015. Since his debut, he's made the Western Conference Finals just once, last year against the eventual Stanley Cup winning Colorado Avalanche.
The Oilers with McDavid have had a lot of long and scary nights. They've had to overcome a lot of adversity to get to where they are today. There were many nights where they underperformed. They constantly fell short of expectations. It took almost seven years for the Oilers to reach the final four in the NHL.
Entering Saturday's action, they sit just three points out of first in the West. Thanks to McDavid's presence and MVP-like season to date, the Oilers are staring at their best chance to make the Stanley Cup Final. It hasn't happened overnight.
The Blue Jackets have a lot of needs on their team. Landing Bedard would alleviate some of those concerns. But it is reasonable to expect a lot of growing pains similar to what McDavid had to go through. The Oilers are a good team now. But it took them years to get to this point.
Dominating the Highlight Reels
McDavid usually appears on the highlight reels on a nightly basis. Whether it's scoring ridiculous end-to-end goals or making insane moves with the puck at high speed, he finds a way to wow hockey fans everywhere.
That's the ultimate exposure. If the Blue Jackets draft Bedard, they'd be on a similar path that the Oilers are on. His presence would bring exposure to Columbus in a way never seen before. Instead of being the punchline in several tired jokes, they'd get more eyeballs on their games than ever.
If you watched the recently completed World Junior Championship, the story was Bedard. Every time he touched the puck it felt like something amazing would happen. Fans would get up from their seat in eager anticipation. Chances are his highlights will be one of the first things fans would see in the morning.
Watching greatness would become a norm at Nationwide Arena. Oilers' fans get to see McDavid do something special every night. Watch just how easy he makes playing hockey. That's what life with Bedard would be like eventually.
Numerous City Impacts
Should the Blue Jackets land Bedard, think of all the different positive impacts this would have throughout the city. The team would finally get more air time on local TV and radio. Ohio State is and remains king. But adding Bedard would put a level of respect on the team they've never had before.
Bedard's presence would grow the game by generating new interest and fans. He would help the Arena District bring in much needed business. When you're the star, fans come from all over to see you.
Nationwide Arena would be sold out for years. Sales of jerseys and other merchandise would skyrocket. It cannot be understated how much an impact Bedard in Columbus would have.
Watch McDavid
When McDavid takes the ice on Saturday, take some time to watch him. Watch his greatness. Watch his passion. Watch the way he conducts himself.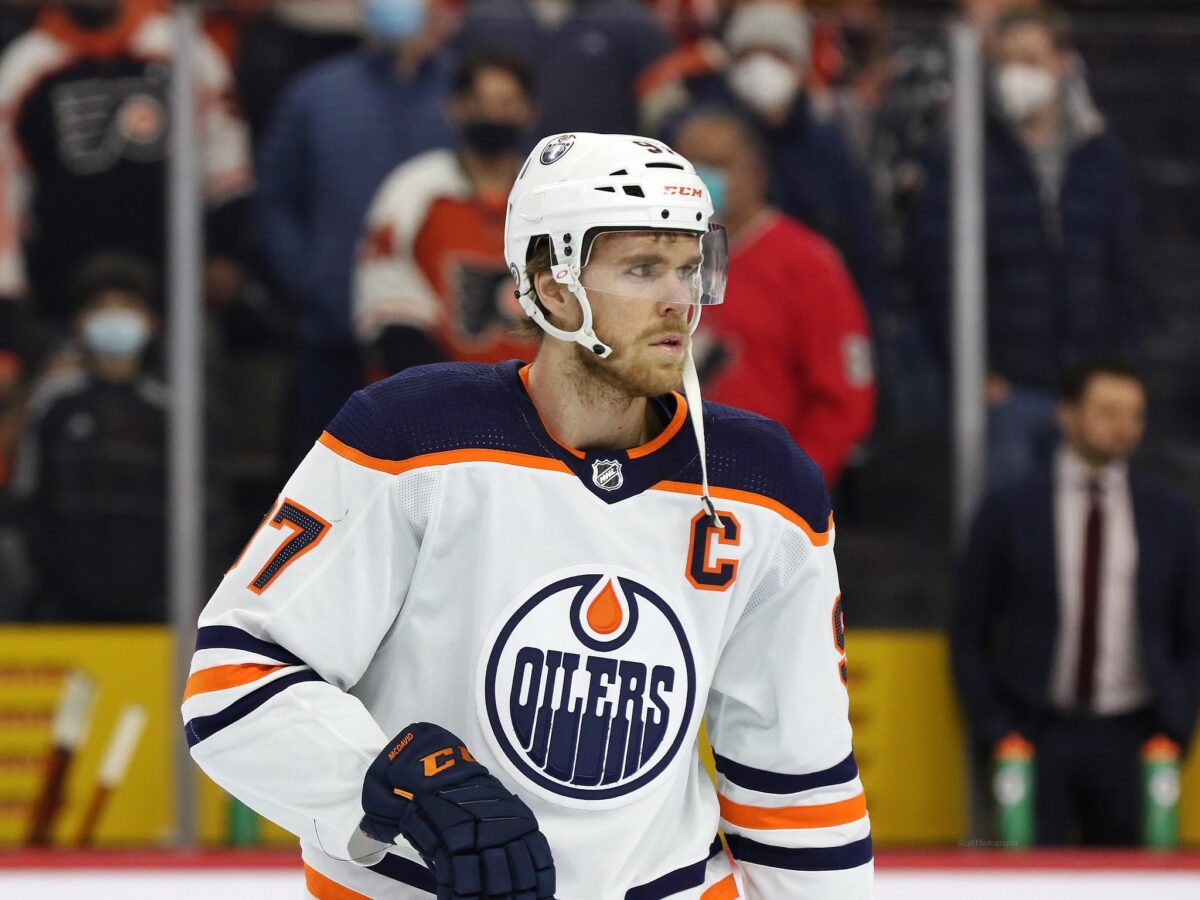 There's a reason why McDavid was so coveted. On and off the ice, his impact would be felt forever by everyone who got the honor of watching him play. Bedard is on a similar path to McDavid.
You Might Also Like
Blue Jackets' fans, if you want to know what life would be like with Bedard, watch McDavid. Imagine how lucky Oilers' fans are that he's on their side. Just imagine how lucky you'd be if Bedard was on your side.
A city and its hockey team would be changed forever. But for now, watch the greatness of McDavid. He'll make you want Bedard that much more.