As the team continues to struggle, general manager Doug Armstrong's vision for the future of the St. Louis Blues has become unquestionably clear: it's time to refresh the roster around their young core of Robert Thomas and Jordan Kyrou. In trading Vladimir Tarasenko, Niko Mikkola, Ryan O'Reilly, and Noel Acciari, the Blues received a major haul — mostly in the form of draft picks. Here's the full breakdown:
Conditional 2023 1st-Round Pick (lower of New York Rangers or Dallas Stars)
2023 1st-Round Pick (Toronto Maple Leafs)
2023 3rd-Round Pick (Ottawa Senators via Toronto)
2024 2nd-Round Pick (Toronto)
Conditional 2024 4th-Round Pick (becomes a 3rd-Round Pick if Rangers make the playoffs)
Forward Sammy Blais
Defenseman Hunter Skinner
Forward Mikhail Abramov
Forward Adam Gaudette
Meeting with the press following the O'Reilly and Acciari trade, Armstrong discussed how he intends to utilize his new-found assets to restructure the roster. "The equity in the NHL now to have is first-round picks. Now we have three. I wish I had a crystal ball where I could tell everyone how this is going to work out, but I don't. We could use all three of those picks to select players… Or they (picks) might be gone before their names are called."
Related: 2023 NHL Trade Deadline Tracker
---
Latest News & Highlights
---
Armstrong added a clear directive for how he wants these moves to play out. "One thing that I do know… is if we move picks, players, it's not going to be for one-year players. We need to again retrench with players, (age) 25, 26, and under that have term on their contract so they can grow with that next core of players we have."
What Armstrong is saying is that the Blues now have the means to acquire impact players who are ready to contribute to this team immediately and ensure fans that they won't have to go through a full-scale rebuild similar to those of the Arizona Coyotes, Buffalo Sabres, Chicago Blackhawks, and Detroit Red Wings. With three first-round picks at his disposal, Armstrong will likely use one or two of them to acquire an impact player, and one player who checks those boxes is right-winger Timo Meier of the San Jose Sharks.
How Meier Fits With Blues Core
At 26 years old, Meier fits perfectly into Armstrong's vision for his team. The Blues made their direction clear last summer when they inked Thomas and Kyrou to matching 8-year, $65 million extensions — both go into effect after the 2022-23 season. With the "flat cap" still in place and the contracts of O'Reilly and Tarasenko officially off the books after this season, the Blues will have two sizeable gaps to fill in their top-six.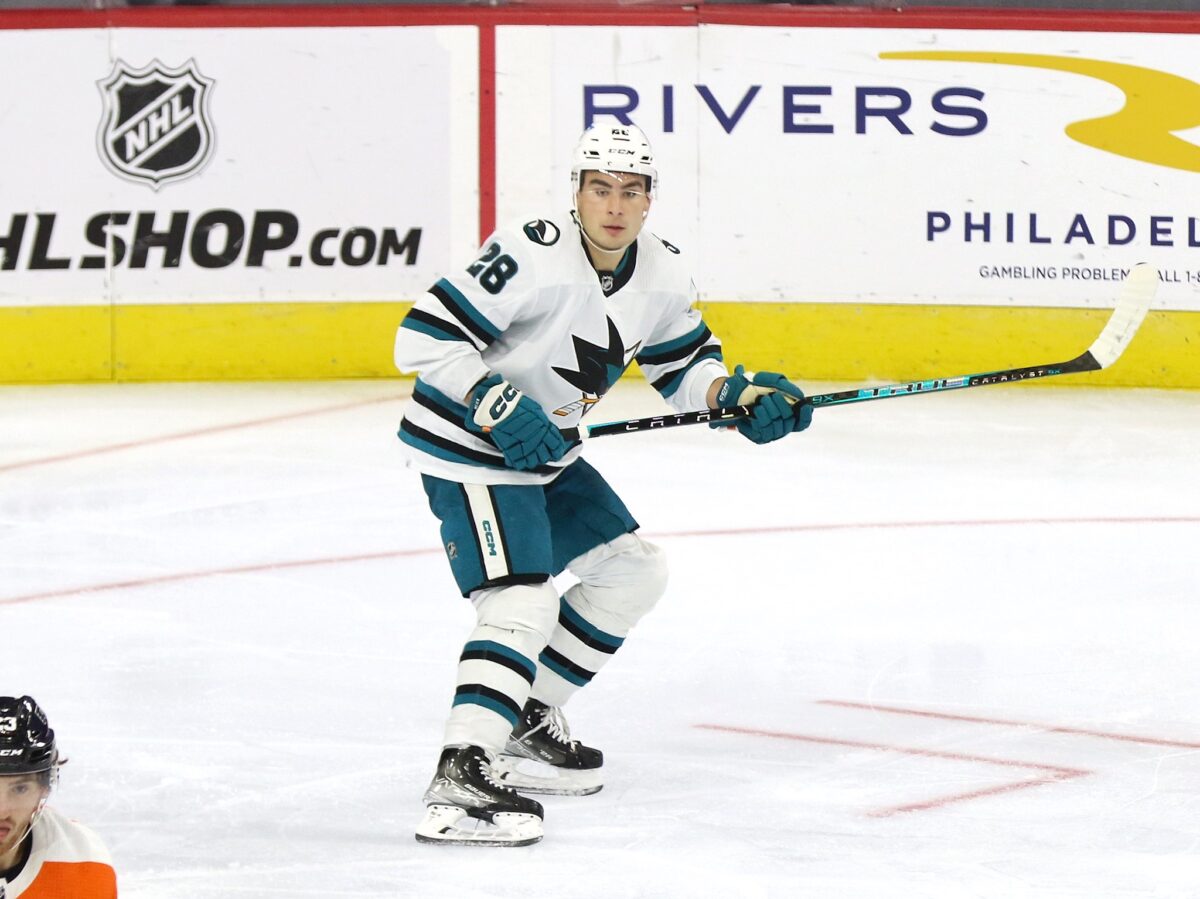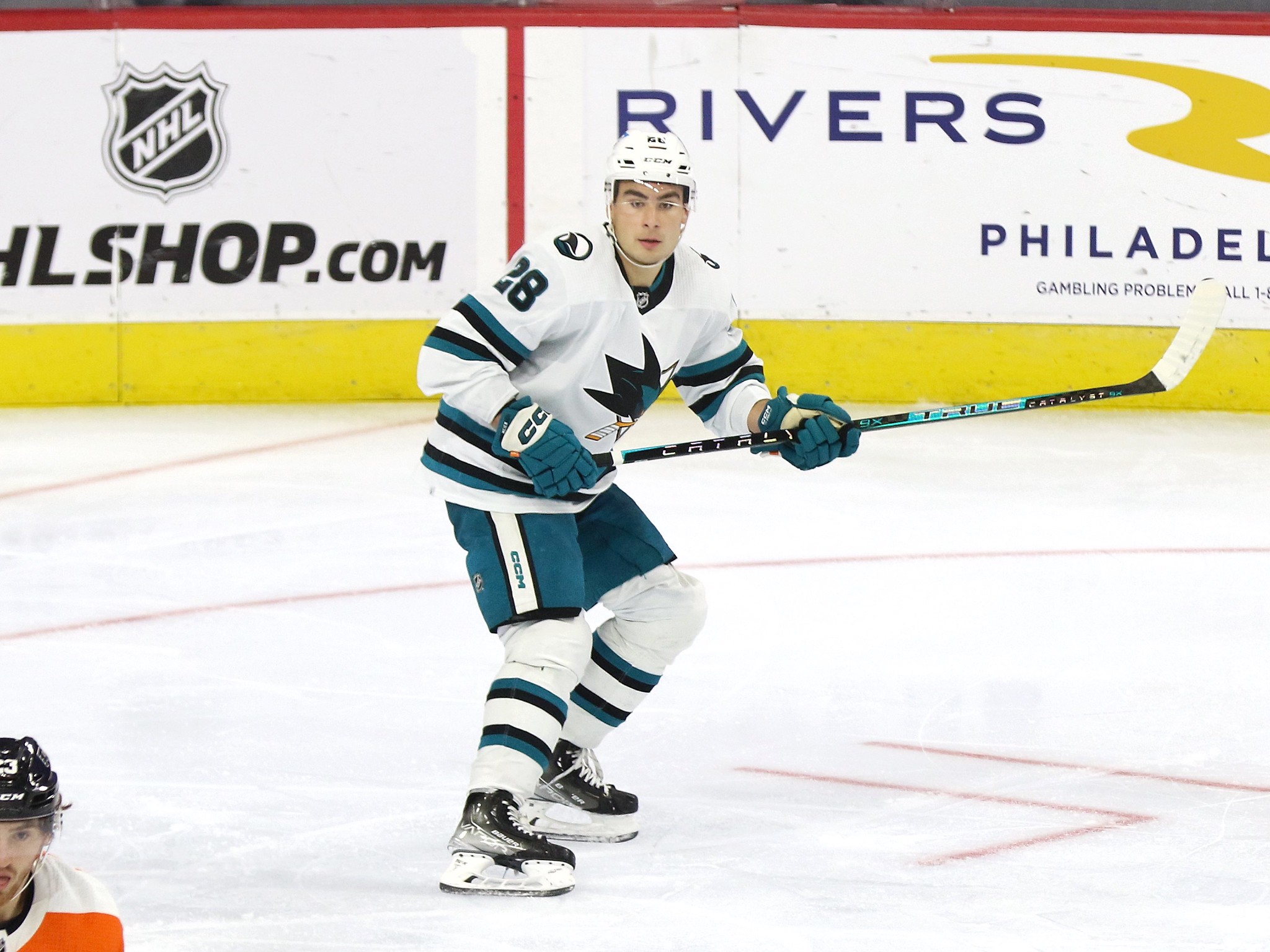 Meier, who will be a restricted free agent (RFA) this offseason, has reportedly been linked to several teams in the past few weeks. The New Jersey Devils, Carolina Hurricanes, and Vegas Golden Knights are all in hot pursuit, but an unlikely team entered the sweepstakes when the Blues reportedly inquired after the Swiss winger's availability. With the Blues currently owning nine picks in both the 2023 and 2024 drafts, it's easy to see a path in which Meier could make his way to St. Louis.
The Blues' roster lacks a true playmaking power forward. Tarasenko played that role well over the last decade, and Meier is more than capable of filling that hole. Along with being able to score from the wing, he's a force in front of the net — something the Blues have lacked over the last two seasons. He set career highs in all major scoring categories last season and is on pace to exceed those numbers in 2022-23.
Meier's Cost
To get a talent like Meier, the Blues will have to pay a premium. Armstrong is reportedly willing to include two first-round picks in a deal. If he could package the latter two firsts, possibly one of their second-rounders in 2024, a high-end prospect outside of Jimmy Snuggerud and Zachary Bolduc, and a young NHLer like Nikita Alexandrov, Logan Brown or Alexey Toropchenko, I believe a deal could get done.
Related: Blues Top 10 Midseason Prospects for 2022-23
Meier has a $6 million cap hit, with roughly $1.8 million remaining for 2022-23. It's estimated that if he signs an extension as part of this deal, his next salary will be somewhere in the $9-10 million range for what should be an eight-year max agreement. This is where it gets tricky for the Blues.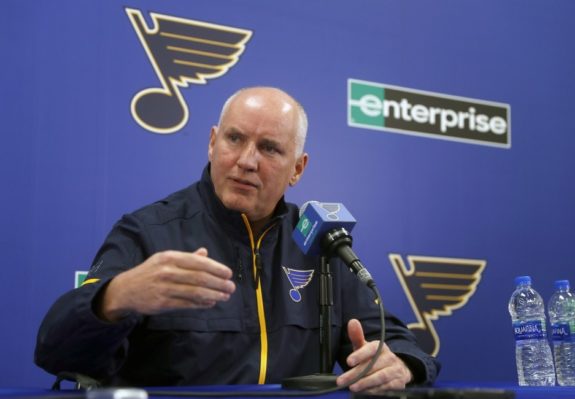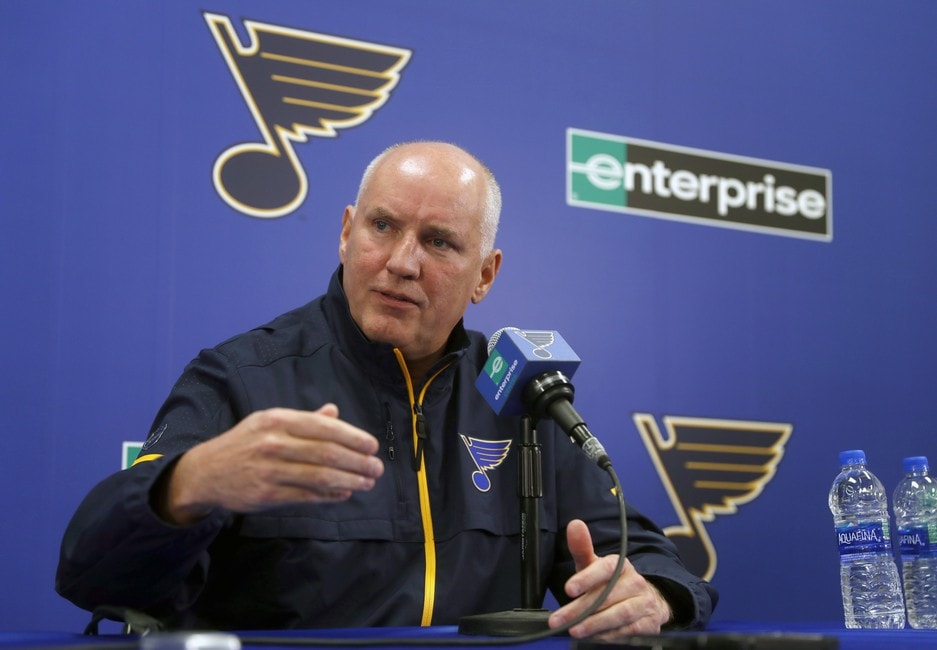 The Blues are up against the cap and have several well-paid veterans with significant term left on their deals and varying degrees of no-trade clauses (NTC). On an underperforming defense, Torey Krug and Justin Faulk will both earn $6.5 million per year through 2026-27, Nick Leddy is at $4 million per season through 2025-26, and Colton Parayko is at $6.5 million through 2029-30. To make the money work to both bring in Meier and sign him to a worthy extension, St. Louis will have to find a way to move at least one of these contracts, if not two.
Blues' Deadline
With them owning three (possibly more) picks in the first round of the 2023 draft, they could be a good bet as a dark horse to get a deal done if they can find a way to make the money work. The kicker will be if Armstrong can find takers for one or two of those contracts. Given their tight cap situation, however, I think that if the Blues land Meier, it will be during the offseason. A similar trade they could use to build their offer from is one that happened during the 2022 NHL Draft. In this deal, the Ottawa Senators sent a 1st-round pick (seventh overall), a 2nd-round pick (39th overall), and a 2024 3rd-round pick to the Chicago Blackhawks for Alex Debrincat. It's likely the Blues will hold on to their selection, which will probably be in the top 10, but they should use the rest of that deal as a reference when talking with the Sharks.
Adding Meier to the Blues' top-six would help accelerate the Blues' rebuild, especially if they can move a few of their more expensive veteran defenders to clear cap room. Pairing him with Thomas, Kyrou, Pavel Buchnevich, Brayden Schenn, and Brandon Saad would give the Blues one of the better top-six forward groups in the NHL. It might be a long shot, but it could be just what Armstrong needs to retool this roster and avoid going into a full-scale rebuild.
---
---